Skim coating is not only economical and budget-friendly, but also it is quite effective against your wall's damaged spots. As it provides a fresh and smooth look to your old home interior, often the professionals prefer skim coating over any other available options.
Hence, the skim coating has some amazing features that are unavailable with other repairing options like plastering. However, the process of skim coating is quite time-consuming. Also, it requires an expert's assistance to get the best outcome. To learn more about the advantages and disadvantages of skim coats explore the projects I shared and analyzed.
Advantages and Disadvantages of Skim Coat
A damaged wall is quite a common issue that homeowners face more often. As the wall at our house is bound to have some wear and tear, we can not do much about it. So what we can do in this matter is to fix or repair the wall effectively and economically.
And skim coating might be the most prominent way to repair your damaged walls among all. Also, the process is quite economical which is why people prefer skim coating over other options. Moreover, the skim coating gives our wall a better and smoother surface that lasts for a long period.
Skim coating is also known as level 5 drywall finish which can be applied by hand, spray rig and paint roller. After applying, to smoothen the surface, we have to use a trowel or drywall knife. To achieve a better, smooth, and consistent surface, you should apply at least two skim coats to your wall.
Projects that require skim coating
For painting or surfacing your interior, you will need a fresh, smooth, and flawless surface to make the process easier. That is where the idea of skim coating comes. However, the skim coating is required in many places and projects in your home. Some of them are mentioned down below: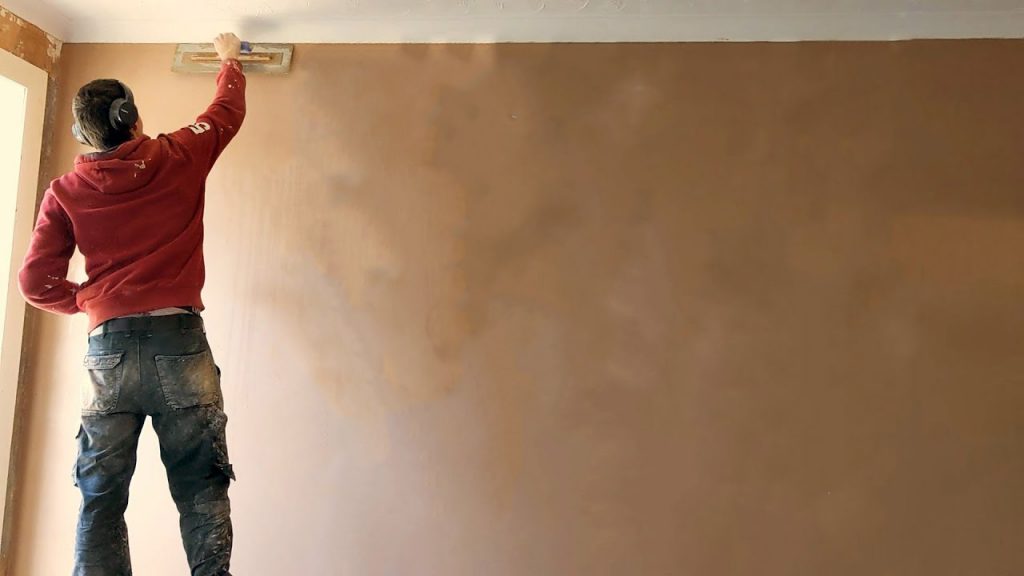 Wall repair
When your interior wall or ceiling has cracks or other damages that are ruining the view of your home, professional touch of skim coating can make everything look new again. With a few layers of coating, all the cracks and imperfections can be repaired in a short period.
Refreshing
Due to constant wearing and tearing, the interior starts to look a little old and worn out. But skim coating can bring newness to the wall and provide a fresh look. So with skim coating, you do not need to reinstall the drywall or do a complete demo that costs a lot.
Texture
Skim coating can be your savior even when you need to redo the texture work of your wall or ceiling. The new, fresh, smooth, and uniform surface will help you to do the texturing without any hassle. And you are going to love the outcome.
Advantages of skim coating
Retrieving and preserving the wall texture itself is an advantage of skim coating. Here's how it is better than its alternatives.
Cost
Cost is a crucial factor and plays a great role in repairing and maintenance works. Skim coating here costs far less than existing texture removing from your walls or ceiling. So if you are tired of your old texture and want to change it, but do not want it to cost a fortune, then skim coating might be the best option you have.
Better Surface
The best feature of skim coating is that it provides a smooth and fresh surface that is perfect for you to paint over. Also, with skim coating, you will need less texturing to make the inside of your house look fresh and elegant. So whether you are repairing your wall, refreshing or re-texturing, the skim coating can be effective.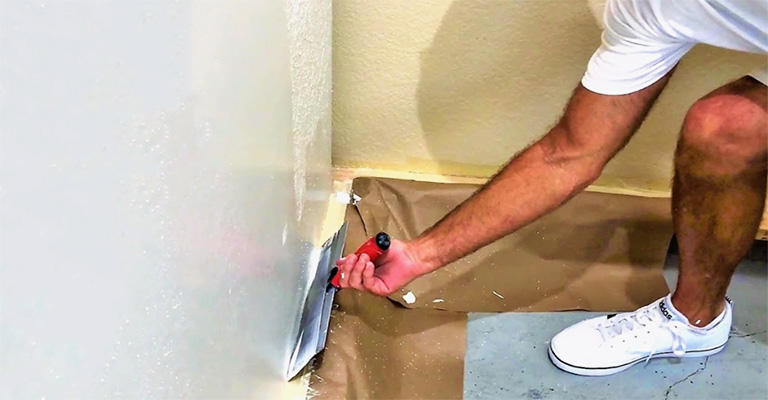 Appearance
Skim coating helps the ceiling to seamlessly blend into the walls with a sophisticated look. It helps to hide and repair the damages on the wall and prevent them from spreading. Also, with a skim coat, the paint looks brighter and makes your home look and feel better.
Repair
If your skim-coated wall faces any kind of damage, it would be economical to fix it. Besides the repairing process would be quite simple and quick. Without a skim coating, matching the texture and replicating them would cost a lot of bucks. And the process can be very difficult and time-consuming as well.
Disadvantages of skim coating
Being a beneficial process, skim coating leaves some hardships in mastering it. Some pronounced cons are as follows-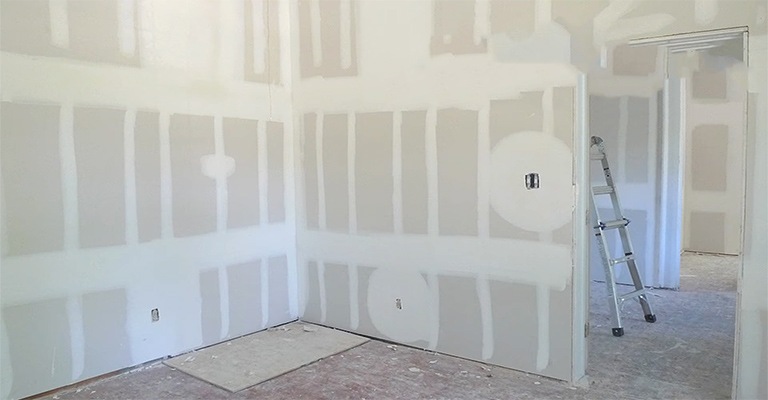 Preparation work
The application process of the skim coating is pretty simple and quick. Yet, to get to that, you will have to go through the preparation process. And that preparation work requires lots of time and skill. 
At first, you have to apply the joint compound to the damaged area, you can not apply the primer before the joint compounds dry. Also, before applying the skim coat, make sure that the primer has dried off or not. And these processes make the skim coating more time-consuming.
Damages and imperfections more visible
With skim coating, the damages and the other imperfections on the wall are more visible. While texturing can hide the damages and nicks while smoothening the wall, the skim coating requires extra care to have a similar result.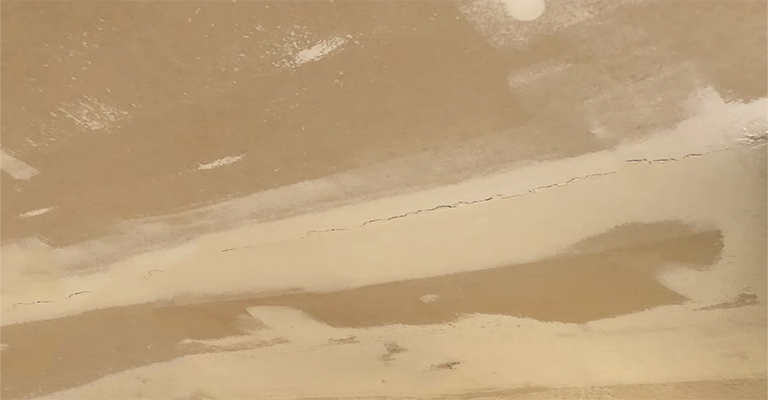 Skill and patience
Skim coating requires a lot of skill to have a decent result. So if you are planning to do the coating by yourself, make sure you know the process all too well. However, if you miss any lumps and bumps, you have to restart the whole process starting from sanding. And then you have to reapply another coat in the wall.
And to be clear, this is not a regular DIY job for you. It often needs special care and lots of expertise to do the job. Otherwise, not only it will cost you a bit of extra money, but also kill a lot of time as well. And if you do not want to go that way, you will have to consider the labor cost as well.
Frequently Asked Questions
Do I have to apply a primer before skim coating?
Primer might not be a must when it comes to skim coating, but professionals recommend priming before applying the skim coat. The primer is used to seal the wall and for protection. So the rest of the process becomes easier and more seamless. 
How long do I need to wait before I coat my walls or ceiling?
Though the joint compound dries up pretty fast, still you should wait at least two to three days before you prime. Then again, you will have to wait for the primer to be dried fully. Once the primer looks good, you can apply the skim coating.
Is skim coat durable?
The durability of the skim coating is quite satisfactory. Usually, the skim coat lasts for decades. And after that, the coat might get cracked for some reason. And then you can either redo the skim coating or plaster your walls.
Can I skim coat over paint?
Usually, the skim coat is done before applying the paint. You can apply all kinds of painting, wallpaper, or other decoration over the skim coat. Moreover, you can also apply the skim coating over existing paint. But sometimes coating over the paint becomes problematic when the inside paint starts to peel off.
What Causes Nail Pops In An Older House?
Nail pops are a common problem in older homes. They're caused when the wood shrinks and contracts, causing nails to pop out of their holes. The term "nail pops" refers to nails coming out of wood and when they split and splinter the surface.
Conclusion
Skim coating can make your wall or ceiling look better and smoother. Because of it, painting or re-texturing would be much easier, faster. But you might want to consider the disadvantages of skim coats like the time-consuming process, labor cost, and difficult preparation process as well before planning for repairing.