If your dishwasher is making some clicking noise that agitates you, don't be. The sound might seem like something's wrong but generally, it's the cycle that the washer follows. It's either from the washer-tub, timer, or control panel.
Why my Dishwasher Making a Clicking Noise?
There are different kinds of noise that you might face while operating a dishwasher. But the tough work is to figure out if the sound is normal or not.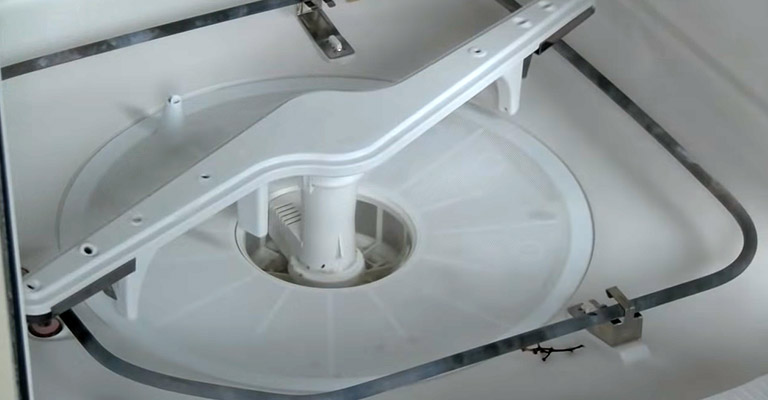 Usually, the clicking noise is meant to be normal as the whole process of washing goes through a cycle. And also a lot of dishwashers are assisted with a motor-driven electrical device. So the sound often might generate from there.
However, there are many more categories of sound you might identify while working with a dishwasher. Your washer might sound like it is grinding, buzzing, humming, rattling, knocking, clunking, banging, snapping, swishing, thumping.
Each one of the sounds defines the problem differently, but it is always a wise call to check the washer in mid-way of the process. You might find water deficiency or small debris around the drain impeller area or chopper blade area.
How to Prevent Dishwasher Making a Clicking Noise
We can technically follow two ways to solve these clicking sounds, that is either we drain the pump or recirculate it. The next section has brief ideas.
Draining the Pump
The process of washing needs to evacuate the pump chamber, where a lump of water supply is drawn towards the pump impeller. This leads to a clicking sound if there are some glass or crockery chips in those impellers.
Again when starting the machine there is an operating water flow which might lead to a vigor click sound. So the proper way to keep the whole way free of any kind of debris is to deal with a good amount of water supply.
You will have a clear pathway, and your next batch of cleaning will be free of tension. So keep the water inlet in check.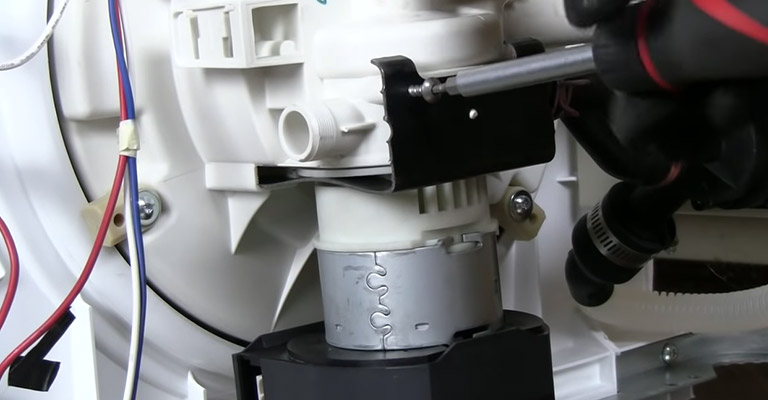 Recirculation 
In this case, you need to keep on check on the bottom part, as the recirculation of water is conducted by the wash motor. If the fault is in the wash motor, no action other than altering with a new one.
So ultimately to prevent the clicking problem, you either look for stuck debris, check the water reservoir or the pipeline according to your model and if all these don't lessen the noise, go for an alteration of the wash motor. Technically most of the time it's a general case for the washer to make clicks.
Dishwasher Clicking Noise Solutions
The dishwasher makes a clicking sound due to the motor drive most of the time. But if you have doubt, check the washing panel at the mid-time of the wash. There might be debris stuck in the rotating plastic blade area or chopper blade segment.
Clear the pathway manually, and check the water inlet valve for if there is a proper supply of water. And you are good to go. Also if you think the noise is unusual and the cleansing has a problem, do give attention to the electrical motor. That is a vital part that helps to circulate the water flow.
Dishwasher Clicking But Not Starting
If your dishwasher is not responding to power up and sounds clicking, then there can be two or three issues to take care of. 
Loose Door
Firstly you need to check if the door is firmly locked or not. This might lead to clicking sound and will not start at once.
Timer Not Working
Secondly, the manual timer often gets loose connections, and consequently, the power of operation doesn't reach the end. In this case, check the manual, and look for a solution by unplugging the washer.
Troubled Mode Switches
Lastly, there is variation in selector switches like "Energy-saver-mode" and "Quick-wash-mode" etc. If they are not connected properly then the dishwasher lags on functioning.
Dishwasher Making a Crackling Noise
Your dishwasher might make crackling noise if it is very old and hasn't been operated for a long time. In these cases, there are supposedly some mini disposal items stuck or the process is hard to initiate.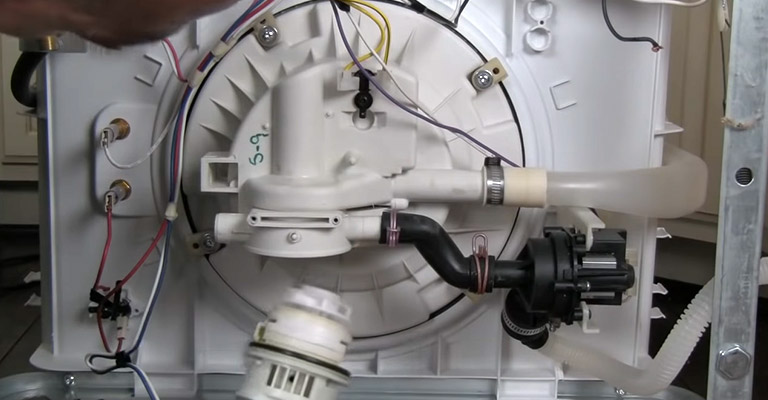 FAQ
Q: If I clean the debris, should I do it with a bare hand or any kind of instrument?
Ans: It's referred to not use any instrument as there are so much wire connectivity and sophisticated portions. You can wear gloves to keep your hands safe while removing the garbage if necessary.
Conclusion 
A dishwasher is undoubtedly a real-time helping hand of yours, but before investing in this you should be notified about these issues. Otherwise, you'll get startled if the normal noise occurs. So better know about it thoroughly!