Green building practices continue to be in high demand from consumers. A new home or office should reflect the consumer's desired design and be environmentally friendly both now and in the future.
Pest management professionals, installation contractors, and commercial and residential builders have the option of installing both an excellent thermal insulation product and a protective barrier against pests with TAP Pest Control Insulation.
What Is TAP Pest Control?
Pests can be controlled and eradicated in different ways when it comes to pest control. TAP pest control is one of the newest and most effective methods of pest control. You might want to do some research on this option before you hire professionals for insulation installation.
To understand TAP pest control, it's important to first understand what it stands for. The term TAP refers to Thermal Acoustical Pest Control, which actually refers to insulation you get installed in your home to keep pests out.
It is not ordinary insulation that is getting blown into your attic, but loose-fill insulation. Installation is quick and easy since it can be applied on top of your existing insulation.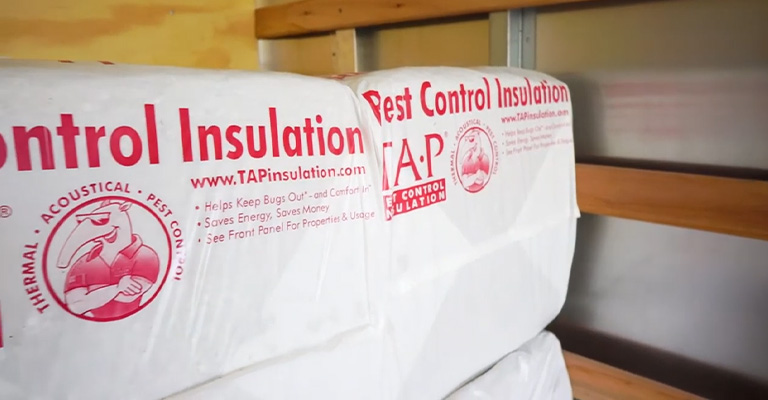 What Does TAP Insulation Mean?
As a 'loose-fill insulation, TAP Pest Control Insulation is blown into attics or wall voids of new construction, either on top of existing insulation or on top of existing insulation.
Keeping structures warmer during the winter and cooler during the summer can reduce heating and cooling costs by up to 30% annually. Some customers might be eligible for tax credits. 
In addition to controlling common household pests like cockroaches, ants, termites, and silverfish, TAP Pest Control Insulation also controls other common household pests like roaches, ants, and termites.
By providing a long-term, preventative approach to fighting household insects, TAP can reduce energy consumption and protect structures from common household pests.
Does TAP Insulation Work?
Many people are asking this question. Do TAP insulations work? A study has shown that TAP insulation performs 32% better than conventional insulation in your home. 
The pest-proof barrier is denser, which means it will ensure that your home will not be invaded by pests. This product will work right away and will continue to work a year or two down the road. That is the beauty of it.
How Does TAP Insulation Work?
It is not only one of the best-performing insulations available today, but it is also an innovative approach to pest control. The TAP Pest Control Insulation outperforms conventional insulation by 32% and, since it is loose-fill insulation, it fills in all of the nooks and crannies where traditional insulation rolls cannot. 
TAP Pest Control Insulation just works better, so the science speaks for itself. TAP Pest Control Insulation is not only more energy-efficient than other insulation, but it is also more effective from a thermal and acoustical perspective. 
The only pesticide that provides you and your customers with a triple benefit of better energy efficiency, acoustic comfort, and pest control is TAP Pest Control Insulation. There is no comparison between other pesticides and insulation products!
What Pests Or Insects Does TAP Prevent? 
In addition to eliminating mice and rats, TAP Insulation also eliminates a large number of other pests and insects. Several types of insects that are exposed to TAP Insulation are fatal. Because boric acid cannot be detected by insects, it does not act as an insect repellent.
In the process of crawling through the powder, the boric acid sticks to the cockroaches. It is likely that cockroaches ingest boric acid while preening or absorbing it into their bodies. In the end, boric acid damages the nervous and digestive systems.
The cockroaches will likely die at their nests because they will travel back to them. As a result of ingesting the boric acid, the other roaches also die from eating the dead body. It's an amazing process that can get rid of several cockroaches simultaneously.
How Long Does TAP Insulation Last?
It's not all the same when it comes to insulation. Fiberglass insulation is more effective at blocking heat transfer than traditional insulation, with an R-value of R-3.6 per inch. The benefit of TAP Pest Control Insulation is fewer inches of insulation is needed to protect a home from winter cold and summer heat.
Blown TAP Insulation may last for up to 100 years, unlike traditional insulation that may last only for decades. The above pertains to the possibility of roof leaks or foot traffic in the attic. There are a number of factors that can shorten the life of any insulation.
Benefits Of TAP Insulation
In addition to preventing pests from entering your house, TAP insulation has other advantages. In addition to preventing pests from entering your house, TAP insulation has several other benefits. TAP Pest Control has many benefits for homeowners, including the following.
By cutting your energy bills, you will save money. During the summer months, the insulation will help keep your home cool, while during the winter months it will keep it warm.
You can have a quieter home because of it. Hence, you will no longer be disturbed by traffic and city noise inside your home. Denser insulation can also help reduce energy costs.
Controlling pests. One of the most important advantages of installing insulation in your home is that it keeps pests at bay. Protect your home from pest infestations.
Insulation in the normal state is highly flammable. TAP Pest Control insulation, on the other hand, is designed to resist ignition. In other words, it reduces the likelihood of spreading fire.
In the event that you're struggling with pests on a daily basis, and nothing you do works, TAP Pest control insulation may be the answer. You will not only benefit from this insulation by keeping pests away but there are other benefits as well. 
You understand why this is something to consider for your home now that you know more about this insulation.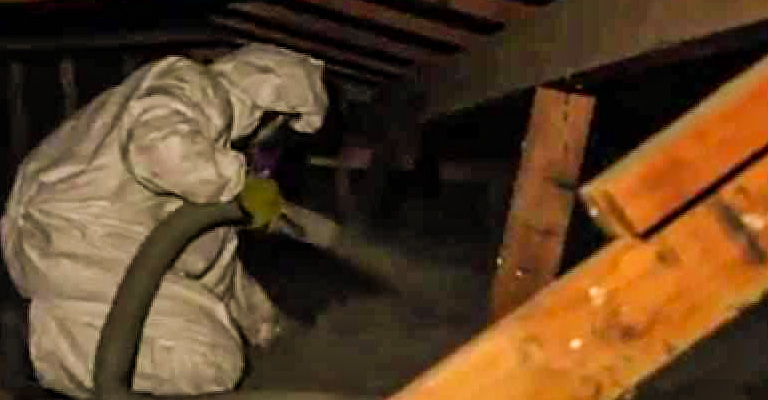 Approximately How Much Does TAP Insulation Cost?
There are several factors that will affect the cost of your installation. A project's cost may be determined by a number of factors, including accessibility, market rate, and the size of your home.
It is a superior insulation product that may cost more than other insulation products, but your energy and pest control costs will be offset.
The best way to determine the cost of your project is by contacting a certified TAP Insulation distributor, such as Green Tech Insect and Pest Control.
Should You Consider Using This One?
Insulation that controls pests and noises with thermal acoustics. There's more here than a layer of insulation, and it's not your grandmother's insulation. Let's take a look:
Pest Control
TAP® Pest Control Insulation differs from its competitors in that it offers permanent pest protection, allowing you to feel safe that both your home and family are safe. 
In the manufacturing process, TAP® paper fibers are treated with a specialized form of borate material that contains pesticide properties.
Acoustical
In the same way that heat can flow through solid materials more easily, sound can also flow through solid materials more easily. 
By interconnecting paper fibers, small air pockets are created, reducing acoustic transmission from fiber to fiber within TAP® Pest Control Insulation. By installing TAP® in your home, you can improve the acoustical control in your home, enhancing the comfort of your surroundings.
Thermal
As its name suggests, AP® Pest Control Insulation acts as a blanket for your home when installed in your attic. cellulose fibers interlock to create a thick yet lightweight insulation material that traps heat and stops airflow. \
In comparison, most loose fiberglass insulation has an R-Value of 2.5 per inch, while TAP® has an R-Value of 3.6 per inch. To protect your home, you won't have to use as much TAP®. The less you use, the better!
Final Words
Insulation from TAP® pest control blocks termites, rodents, bugs, and insects from entering walls and ceilings. Insulation helps prevent homes from being damaged by insects or rodents.
By using TAP insulation, you can protect yourself against mosquitoes, spiders, ants, wasps, and other damaging pests in your backyard. Keeping out pests before they come into contact with humans or animals will also save you time and money on preventative measures.
In addition to being the best insulation available, TAP is also an effective pest control solution. Innovating pest control methods that can provide a powerful defense against structural pests is possible with this approach. Caulking Before Painting also makes a barrier for pests.