Plaster has been used as a wall coating for hundreds of years. This cementitious material is more popular because of its property of being able to be molded into different shapes to let you add elegant touches on the structure. However, plaster walls are also drilled for hanging things to make them more beautiful or useful.
Being brittle, plaster is more prone to crack when contacting with any kind of force, including drilling. There are some things you must keep in mind to drill plaster walls without cracking, such as using tape, drilling at low speed, using safety items, etc. Let's dive right in to know all the bits and pieces of it.
Drill Plaster wall Without Cracking – Things to Keep in Mind? 
To drill a plaster wall without cracking, you need to follow several steps, take some precautions, and do curative works. In this section, you will get to know them in detail.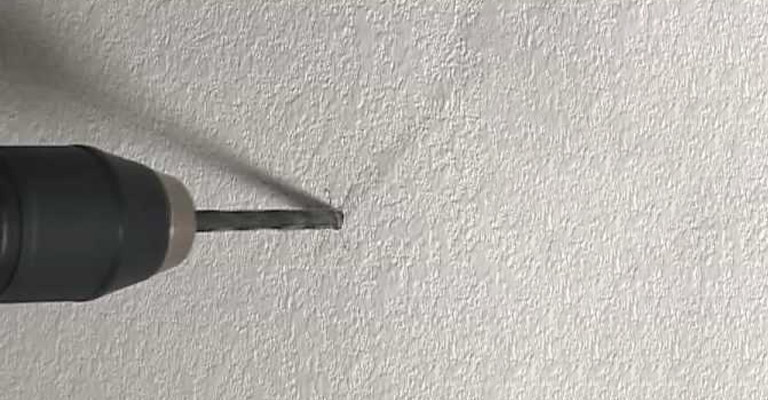 Identifying a Plaster Wall 
The very first step of drilling a plaster wall is to identify if the wall really has a plaster coat on it. Many houses have drywall used as the wall covering. Both the plaster and drywall look very similar physically, but they have other differences and you will need to follow different steps to drill in them.
So, it's very important to identify the covering. Identifying is much like apples and oranges for an experienced contractor, but if you don't have much experience on it, test the material or look for some visual cues.
At first, you can try the hardness test since plaster is harder than drywall. To do this test, thump a thumbtack or a pin in the wall with your bare hand only, don't use a hammer or any other object. For drywall, the pin will easily get inside, but for plaster, it either won't go inside at all or crack the coating.
You can also look for an area where the rear of the wall is visible. Usually, you will find a visible area near hard-to-see places, such as the inside of a cupboard or in the basement. If you see any plaster or lath in those areas, then the wall has indeed plaster coating.
But in case you don't find a visible area on the wall, remove an electrical switch plate from the wall. If lath is visible and the electric wares are loose, then the wall has a plastic coating since the wares in drywall are normally enclosed in a box.
Instruments for Drilling Plaster Wall 
After you confirm that the wall has plaster on it, you need to go for the drilling process. To do the drilling properly without cracking, you will need some equipment ready to hands, they are:
Power drill with speed settings
High-capacity drill bit
Masking tape
Hook or screws
Plastic anchors
Electric stud finder
Plaster patching compound
Also, for safety purposes, you will need equipment like goggles, gloves, and a dust mask before starting drilling. Plaster blows dust when drilled and those specks of dust are very risky and can lead to serious health issues if they enter your body, so don't forget to wear any of the safety items.
Purpose
You will need to make sure for what purpose you are drilling the hole because of the depth and the types of screw you are going to need depending on these criteria. If you are only hanging pictures or items weighing less than 30 pounds, plastic hooks are okay. For heavier objects such as TV mounts, you will need big screws.
Drilling Process 
The most important thing you need to keep in mind to drill plaster walls without cracking is not to rush or exert force on the drill because plaster is both hard and a delicate material at the same time. So, if you apply force, the sides of the hole can chip, and also adjacent plaster can crack.
There are several steps you need to follow to get the perfect cavity on the plaster walls without any cracks. The first step is to wear the safety equipment, then attach the high-capacity drill bit such as cobalt steel drill bit or carbide bit on your power drill.
After that, switch on the power and make sure the drill and the adjustable speed settings are working properly. The next step is to select the spot you want to drill and then put a piece of masking tape on the point. Because masking tape is the magic item that will prevent cracking and chipping of plaster near the hole.
Following that, set the lowest speed on the power drill and place the bit on the selected point where the tape is. Let the drill do its job patiently without exerting any force and keeping your hand steady. When the drill bit reaches the depth that you need, pull it out and switch it off.
Finishing
When the drilling is done, the next job is to get the perfect finishing. Remove the masking tape slowly and search for any sign of cracks or chipping. If the drilling is done perfectly, there shouldn't be any cracks. 
But if you still find cracks, cover those cracks immediately with the plaster patching compound and don't touch the area until it is completely dry. Then push an anchor into that hole and after that, you are ready to screw right into the anchor.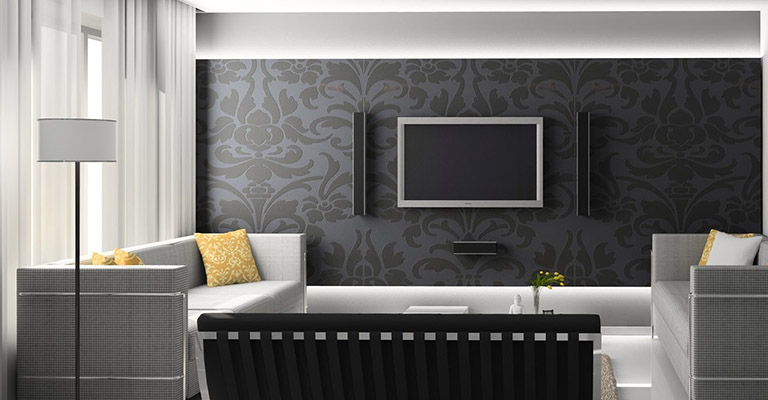 Where You Can't Drill into Walls 
You should avoid drilling anywhere near the pipings and electrical outlets for safe drilling. Pipes and wires are connected horizontally and vertically behind the sockets and walls. If you drill a pipe, the leak will not be easy to repair and make a huge deal. And if you hit electric wires, it can lead to electrocution, and your life will be in danger.
FAQs 
What is the difference between plaster and drywall?
One of the biggest differences between plaster and drywall is the thickness of the covering. Drywalls are thinner and highly adhesive compared to plaster walls. Plaster is harder and more brittle than drywall and you will need an expert to plaster walls. On the other hand, drywall is easier to install and it is also cheaper.
Why can't I drill into the plaster wall?
If you can't drill into the plaster wall, the most common reason might be the wrong direction spinning of the drill. There can also be a metal plate on any hard material under the surface causing drilling failures. 
Closing Statement
Following the mentioned steps may protect the plaster wall from cracking while drilling, but you also need to be cautious later to avoid cracks. Don't hang heavier objects on a lighter stud, don't use a hammer or hard material to hit the wall, and don't wet the plaster if you don't want further cracks on the plaster wall.