You may be experiencing a clicking noise from your electric heater. This can be caused by metal reacting to sudden changes in temperature. To prevent this from happening, make sure to turn your electric heater on gradually after a prolonged shutdown, or when the temperature begins to drop.
Another possible reason is that the heater is attempting to turn on but is unable to do so due to a lack of power. 
If this is the case, you may need to upgrade your fuse box or have your wiring inspected by an electrician. Another option is that the heater's fan is broken and has to be replaced.
Whatever the reason is, It's normal for an electric heater to make clicking noises. This noise is caused by metal reacting to sudden changes in temperature.
The heater should have been turned on after a prolonged shutdown to avoid this. If the noise continues despite these precautions, it may be time to replace your heater.
If the clicking noise persists, it may be necessary to replace your electric heater.
Reasons Why My Electric Heater Is Making Clicking Noise
If your electric heater clicks, it could mean the heating element is going to fail. The clicking sound is created by an electrical current arcing across the heating element's connections. Unplug the heater and have it serviced if you hear a clicking sound.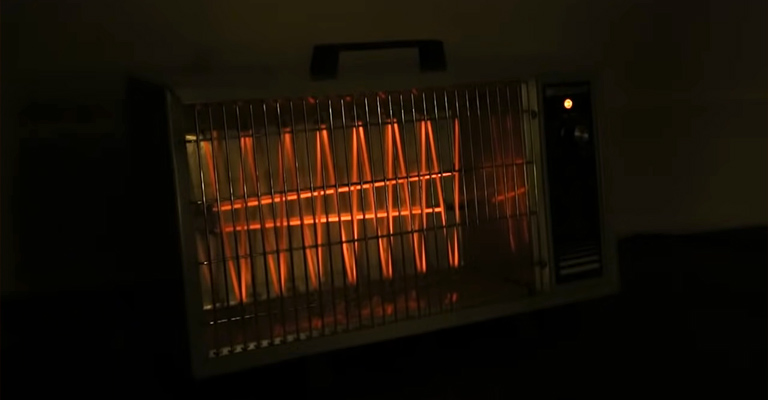 The fan in Your Heater
You should anticipate your heater to be noisy if it has a fan for pumping hot air into the room, especially if it is of poor quality. Fan bearings can make noise when they move to owe to friction. When the fan blades and bearings are unclean and worn out, or when there isn't enough oil, they become noisier.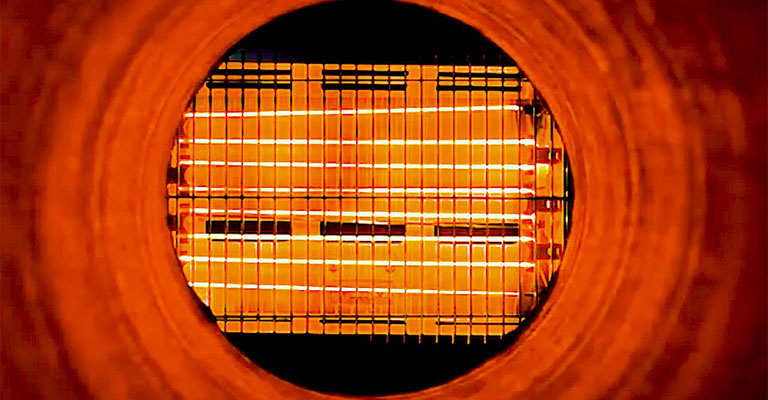 Solution
The following are the steps to repairing a noisy electric heater fan:
Turn the electric heater on.
Remove the fan by unscrewing it.
Ensure the fan blades are free of visible dust.
To find the fan bearings, remove the fan blades.
Clean and oil the fan bearings thoroughly.
Reassemble the electric heater and replace the fan.
It's important to note that you can't just use any lubricant on fan bearings. Those are fragile items that require more than WD-40 and machine oil to repair.
Loose Screws
The parts of your heater's housing keep bumping against each other and generating noise when there are loose screws in the housing. If your heater is wall-mounted, double-check all the screws in the housing and brackets. If they aren't fastened properly, the components will knock against one other, increasing the loudness.
Solution
The electric heater may vibrate due to loose screws. If your electric heater has fans, the noise will be magnified even more. As a result, tighten all of the bolts and screws that hold your electric heater in place. But don't over tighten them because there won't be any room for expansion.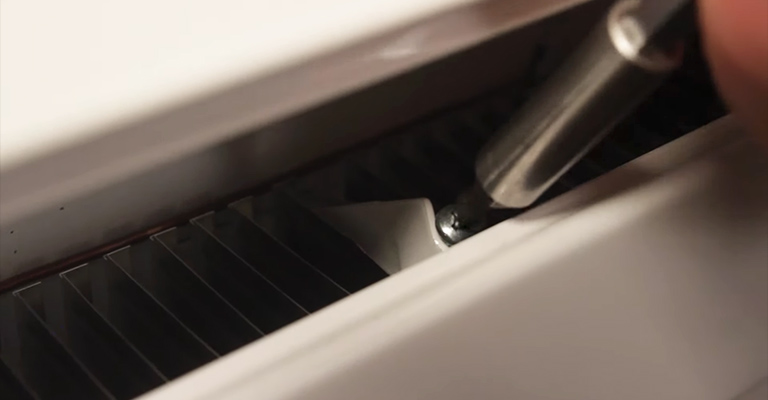 Mounting Brackets Aren't Installed Correctly
Vibrations can be caused by inadequately placed mounting brackets, which is related to the prior issue. If the brackets are too loose, the electric heater may fall off the wall.
Solution
Check the user manual to determine if the brackets were installed correctly–perhaps the brackets aren't level, or the left and right brackets were switched. If everything appears to be in order, tighten the brackets just in case.
Motor Bearings or Shaft
As the bearings in the furnace's main blower motor wear out, they might also generate clicking noises. Because worn bearings might cause the motor to burn out, a clicking noise from the blower motor is a symptom that your heater should be serviced as soon as possible. Blower fans in your furnace rotate on the main shaft that connects to the motor, and this shaft can click while functioning if it becomes rusty or clogged with dirt. 
Solution
This can be avoided by routinely lubricating and cleaning the blower fan shaft.
Filters
When filters become clogged with dirt and dust after being left in the furnace for an extended period of time, they can make clicking noises as air resistance rises and difficulties with airflow arise. If the heater is clicking and heating more slowly than usual, the issue could be a dirty air filter that hasn't been replaced in a year or more. 
Solution
This is a simple problem to tackle because all you have to do is replace the filter and see whether the clicking problem goes away.
Vibrating Electric Coil
Electric coils are in charge of turning electrical energy into thermal energy so that your device can heat you. As the temperature rises, however, this thermal energy is transformed into kinetic energy. As a result, when your heater is turned on, vibrations cause a persistent buzzing sound.
Furnace Gas Valve
The gas valve may be clicking randomly and nonrhythmically, indicating that it is not receiving enough voltage to function properly. This erratic behavior can be caused by malfunctions in the gas or control systems. Due to the stuttering gas flow, your heater may also work intermittently or only become completely illuminated for a few minutes at a time.
Furnace Pilot Assembly
When trying to ignite fuel oil or gas, most furnace pilot assemblies will not produce a sound, but certain uncommon versions may. Because they're too far away from the oil or gas, these pilot assemblies can become slightly twisted and fail to ignite.
When bimetal pilot assemblies, which are mostly found in Carrier furnaces, become dusty or worn, they frequently cease working and start making a significant clicking noise. 
Other heaters' pilot assemblies and insulators can be cleaned with solvents or sandpaper, but these bimetal pilot assemblies are frequently replaced.
FAQ
Why does my heater Click on and off?
Ans: Short cycling is the most common cause of a furnace turning on and off. This is the phrase used to describe issues that come from the heating system. If short cycling is not recognized and addressed as soon as possible, it can result in irreversible damage to your heating system as well as higher utility bills.
Why my furnace is making cleaking sound?
Ans: When a furnace is first turned on, it's common for it to make a clicking noise. This is the sound of your ignition turning on for the first time. However, if the clicking sound persists, it could be a sign of a significant problem with your HVAC system.
How to solve dishwasher clicking noise?
Ans: If you are experiencing clicking noises when you start the dishwasher, it might be because the door is loose. To solve this problem, we need to tighten up the door. Also, check the timer is working properly or not.
How do I stop my heater from clicking?
Ans: Screws attaching the heater to the wall should not be overtightened. Loosen the screws half a turn after the heater is securely in place. This will allow the metal to grow without creating a commotion. In the same way, between the molding and the baseboard heater sides, leave at least 1/8″ (3 mm) of space.
Last words
The problem of an electric heater creating a clicking noise has already been addressed in this article. This could indicate that the heater is overloaded and has to be turned off, according to the article.
If you can't find out what's causing the clicking, I'd propose disconnecting the heater and having it looked at by a specialist. If