Wouldn't it be nice to be able to turn down the sun's heat like you can do the thermostat? Install heat control window films to make that possible. There aren't any scientifically advanced features to Gila Heat Control Window Films, but they do provide you with the ability to cool down hot spots.
As well as decreasing glare, these can shield furnishings from UV rays. They're also clear to see through, unlike blinds or drapes. The natural light they let in enhances comfort at the same time. DIY films from Gila do not require much planning and can be applied on a weekend.
Special Features Of Gila Heat Control Window Films
They provide easy-to-follow instructions and high-quality materials for window films that offer satisfying results. Below are some of their highlights.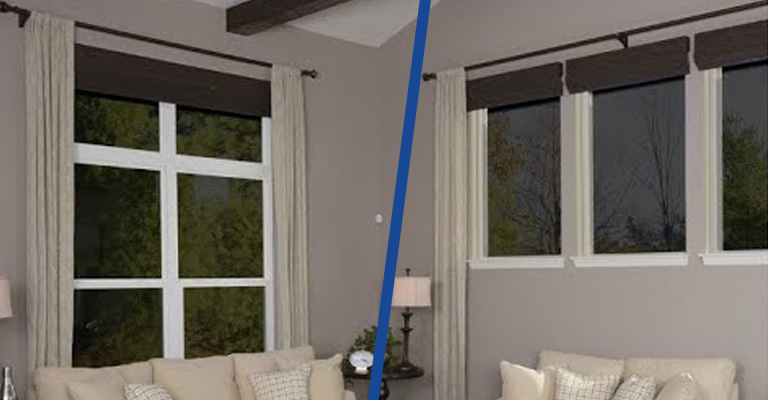 Static Cling Or Adhesive
If you are looking for a lasting change, select the long-wearing adhesive film or the reusable static cling film for more flexibility.
Reduced Reflection
Depending on the time of day, window tints can appear mirrored from inside or outside. This effect is reduced by Gila's low reflective; 3-in-1 window film.
Control/Film Levels
A range of subtle tints with differing degrees of heat and glare blocking power: Light Grey, Platinum, and Titanium. We will focus on the platinum and titanium window film. 
Gila Heat Control Titanium Window Film
Advanced technology helps block heat and reflect ultraviolet rays with Gila Titanium Heat Control Window Film. This window film also reduces glare so that interiors feel more comfortable. 
The exterior is coated with highly reflective material, providing superior daytime privacy while still allowing you to see outside.
There is no nighttime privacy available with Gila Titanium Heat Control Window Film. When the lights are on inside and the outside is dark, views are no longer obscured.
Key Features
Improves interior comfort by reducing glare by up to 72%
UV rays are blocked to 99%, helping to prevent fading of your interior
Solar energy is rejected up to 72%
Gila Heat Control Titanium Static Cling Window Film
Gila Titanium Heat Control is an alternative to closing the blinds during the hottest part of the day and retreating to darkness.
Observe nature's beauties without getting overheated, squinting, or flinching at UV rays with this Home Depot exclusive. It's also available in a static cling film that's slightly thicker, so you can put it on quickly and easily.
Key Features
Using static cling means you're using a slightly thicker, non-adhesive film that is perfect for applying, removing, and reusing.
The film is generously sized, covering a standard-size window completely on a roll measuring 3′ wide by 6.5′ long.
Heat control film in transparent, metallic gray will give your home an extra touch of sophistication and protection from the sun's rays.
Gila Heat Control Platinum Window Film
It is one of the best heat control window films on the market. With Gila Platinum Heat Control Window Film, heat is blocked, UV rays are reflected, and glare is reduced, resulting in an improved interior environment. This product is similar to the titanium series. However, it is not designed for nighttime privacy.
Key Features
Increases interior comfort by reducing glare by 69%
UV rays are blocked to 99%, helping to prevent fading of your interior
Solar energy rejects up to 71%
What Is The Difference Between The Titanium And Platinum Window Film?
In addition to heat rejection, titanium reduces glare. Platinum reduces heat, reduces glare, and provides insulation as well. These are the main differences between these two options. Platinum is the right choice for you. There is both an adhesive basis and a static cling basis to this product.
In addition to being easier to install, static clings are removable and reusable. You are welcome to install the film whenever you like. It is recommended that you apply it to cool glass. When the outside temperature is below freezing, it is not recommended to apply the film.
The Gila Platinum Heat Control is an improved version of the popular Gila Titanium Heat Control window film. The Gila Platinum provides better thermal insulation than the Gila Titanium due to its higher reflectivity and emissivity.
Privacy During The Day
Besides acting as a half-mirror, Gila Platinum Window Film offers another benefit. Since the film reflects most of the sunlight back into your home, passersby will not be able to see inside your home during the day. With its reflectivity of 0.66, Gila Platinum window film gives you more privacy.
As a result, passersby may not see you at all when you are watching them from the window. This is the reason why this heat-controlling privacy film is sometimes called Gila Privacy Window Film.
There are limitations to this tool, however. When there is little light reflecting on the outside at night, the privacy feature does not work. When the Gila window film is installed in a window, your home can be seen by people at night if it has a light.
In addition, the window will reflect your image at night, so you won't be able to see anything outside! If you want privacy in the evening, you'll still need curtains or blinds.
Versatility And Convenience Of Installation
With the Gila window film, you can cover any shape window as long as you know how to operate a sharp cutting knife. You can patch up any mistakes you make even if you make a mistake that is hardly noticeable.
There is a significant learning curve even if the company claims the installation is simple. The product can be applied to double and single-pane windows.
For this method, a helper is recommended, since it takes a lot of practice. It's important to note that the adhesive is already applied to the film. Installing the film requires that the film be installed on the inside of the window.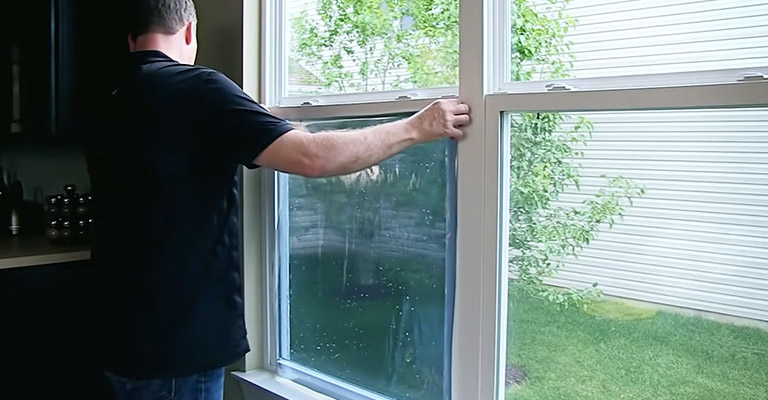 Color And Looks
You will be able to admire the view outside if you have followed all directions to the T. However, knowing you are saving money every day on heating in the winter and cooling in the summer will also make you feel good.
Best Installation Practice
Clean the window surfaces thoroughly with Windex before doing anything else. You must remove all debris, especially caulking particles, from the edges and corners of the window. Cut the film precisely to fit the window.
The following procedure was recommended by an experienced user that will prevent the biggest mistake that could possibly occur – the Gila film curling back onto itself and adhering to itself. When this occurs, the film is totally destroyed. Please pay attention to this advice because it isn't part of the official installation instructions.
Films from Gila should be installed on the inside of the window. Dual pane windows should be treated with Gila Privacy Control Black and Gila Glare Control Smoke on the outside. And that's all there is to know about Gila Titanium Vs Platinum Heat Control Window Film.