Easy-to-install plug-in swing-arm wall lights are a great lighting choice. Swingarm designs adjust so you can aim the light where it's needed. They are a natural four bedrooms.
Place them above a bedside table next to your headboard. Doing so frees up space on your table. Or use them next to a favorite reading chair or writing desk.
Remember to hang them on the wall so that you don't see the glare of the bulb or light source.
Let me show you how easy it is to install a versatile plug-in swing arm wall lamp in your home. These types of lamps are a great choice for bedrooms, next to a favorite reading chair, home offices, and more.
They feature swing arms, so they are easy to adjust and position the light just where you need it. And they free up precious table space giving you more room.
Installing is a simple DIY job. You'll need a pencil, a screwdriver, an electric drill, and a hammer. Screws and wall anchors are provided with most designs.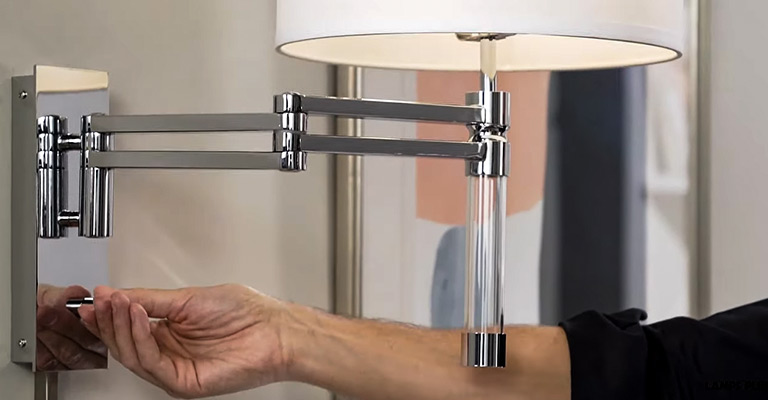 To begin, first, determine the location where you'd like to install.
Select a spot where you can easily reach.
After that, adjust it and make sure there's an outlet nearby to plug it in.
Using the wall bracket mounting plate included with your design, mark where you need to install the wall anchors.
Install the mounting plate to the wall.
Use screws to drill into wall studs or install wall anchors into your drywall.
You may need special wall anchors depending on your type of wall surface and construction.
Lift the swing arm onto the plate and secure it with screws or a bolt, depending on the design.
Some designs include a cover that hides the cord or can purchase a metal cord cover separately.
The cord cover comes in two parts. You attach the back of the cover to the wall with anchors, run the cord through the channel and then snap the front of the cover onto the back.
Then just plug in your swing arm and enjoy!
Most swing arms have built-in dimmers on the wall plate. You can use dimmer control to adjust the light for reading or other tasks.
If yours doesn't, you can purchase a line cord dimmer separately.
Plug the wall lamp cord into the dimmer, then plug the dimmer into the outlet.
If using a led bulb, make sure it's a dimmable version.
See, that's how easy it is to install a swing arm wall lamp. Now, here comes the fun part.
A Quick Guide To Swing Arm Lamps
You can add both style and functionality to your decor with adjustable and adaptable wall lights and swing arm lamps. When there are so many options, how do you choose?
Adjustable Swing Arms
With swing arm lamps, such as the one below, you can adjust the position of the light source. The arm is adjustable and pivots into several different positions.
They are therefore ideal for reading and other activities. Detailed and very beautiful, these lights are perfect above a desk, right next to a favorite reading chair, or both in the same room.
There are many styles and finishes available for swing arms. There are numerous designs of swing arm lamps, including sleek modern ones and more traditional ones with shades.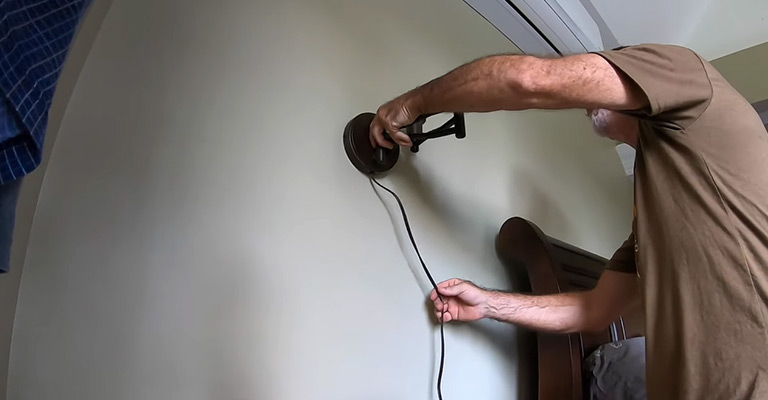 The Refined Look of Hard-Wired Wall Lamps
The hardwired wall lamp, also known as the directly wired wall lamp, is just as stylish as the plug-in style, but it lacks the cord and must be hardwired into your house.
Unlike other wall lamps, these do not have exposed cords, making them very refined in appearance. They are, however, a bit more difficult to install, and you can seek the services of a qualified electrician to perform the task.
Easy to Install Plug-In Wall Lamps
How about a simple way to get the look of the wall lamp? Adding swing arms is a very simple process and looks great for years to come.
The lamps can be mounted on the wall like pictures or artwork and then plugged into a standard household outlet. If you'd like to finish the look of the hanging cords professionally, you can purchase decorative cord covers.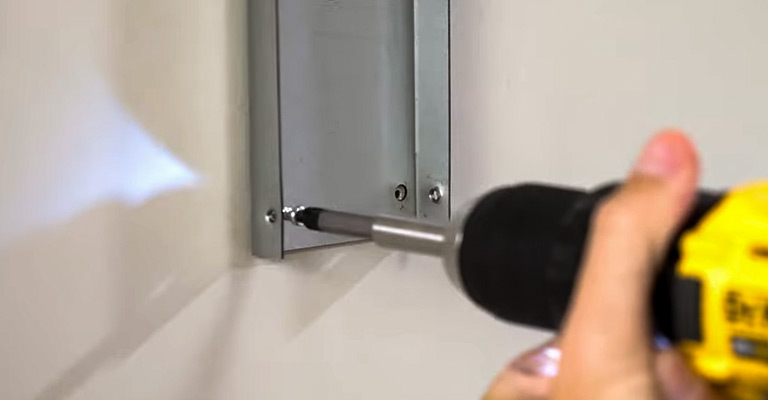 Space-Saving Wall Lamps
In addition to being attached to the wall or hanging from its surface, wall lamps also lack the ability to adjust their position.
In areas where having an adjustable light source isn't a concern, this type of lighting should be employed in locations where the lamp arm is in a fixed position, such as either the side of a vanity or bathroom mirror or above a console table.
Wall lamps provide additional light in small spaces or places with limited space. For an ambient glow, flank a bathroom mirror with wall lamps and illuminate a dim hallway.
A variety of styles and colors are available for wall lamps to be used with various types of decors.
How to Use Swing Arm Wall Lights?
One of my favorite tricks is installing them over a bookcase adjust them to illuminate the bookcase shelves. It's a very dramatic look.
No matter where you use a swing-arm wall light, hanging them couldn't be easier and they works pretty well. Just install a wall anchor, then hang them on the wall and plug them in. Simple!
How Many Wall Lights Do I Need In A Room?
Every 8 to 10 feet fixture is generally enough, though it may need to be slightly more or less space depending on how many lumens the fixtures and the room produce.
Lighting that comes from overhead and floor/table lamps is more than enough to do much of the work in these rooms, but wall lights are still aesthetically pleasing and can add ambiance and get rid of shadows after sunset.
If possible, try surrounding large windows with wall sconces to simulate the effect of daylight, adding a wall light to light your path into a dark corner or by a doorway to give the room a sense of space.
It is much easier to control the mood of your lights if you operate all your lights on separate switches. A dimmer switch allows you to adjust the brightness of your wall lights.
Wall lights should be positioned appropriately to maximize their effectiveness. Generally, 5.5 to 6 feet (approximate eye level) is a good place to hang them, but you will need to take into consideration the ceiling height and the size of the fixture.
Regardless of the height of the wall light, you should avoid facing an exposed light bulb (except, of course, in the case of decorative lights with bare bulbs).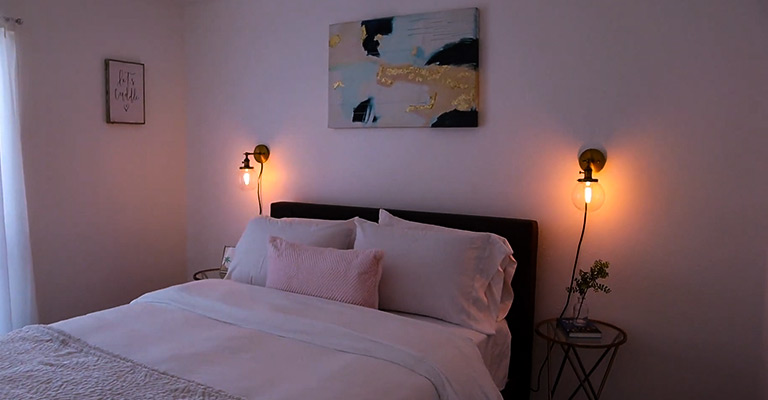 Final Words
The lighting choice for your wall can be quickly narrowed down by determining whether it should become a focal point or unobtrusively blend in. The location of swing arm wall lamps is entirely up to you. You can easily fix any floor lamps with swing arms.
When deciding what to use your wall lights for, you'll be able to incorporate them into your décor easily. The placement of the chair or sofa in the room will determine where a reading light should be installed. Over stairs, a downlight is much more practical than a soft wash of light on an accent wall.