Vent placement costs are determined by where the vent is located, as well as the number of additional materials required. It usually costs between $200 and $2000 to add a vent to existing ductwork.
It is not uncommon for a vent to cost from $150 to $250 to be added to existing ductwork. It is a good idea to install a vent if you do not receive enough heat or cooling in your room.
Occasionally, this vent may need to be a return vent, which means that it can facilitate your HVAC system's return to work. When this occurs, the system runs more efficiently.
You will pay the most for your new vent depending on how long it is from the main system to the new branch. In order for this new branch to travel far, your system configuration needs to be perfect.
Ductwork Installation Cost In An Existing Home
Ducts are typically priced between $12,000 and $18,000 to be retrofitted into existing homes. It is more challenging to install ducts in a home without any existing ductwork, which has finished walls and floors. In walls, floors, and ceilings, holes must be cut for vents and returns.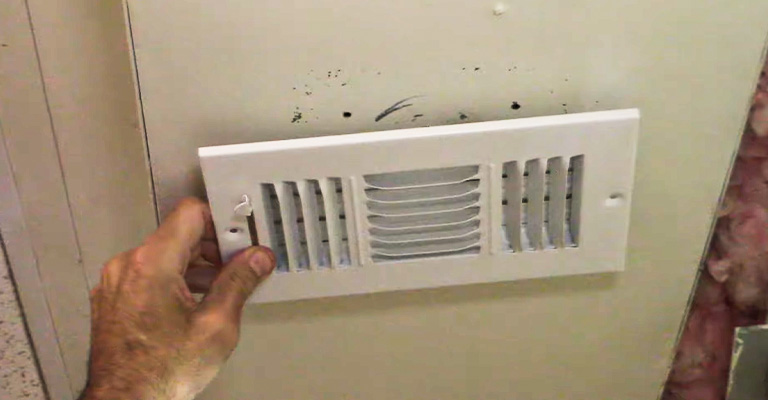 It is not uncommon for installing ductwork to require running it through or under floors, and if that is not possible, it may be necessary to run it through attics, crawlspaces, closets, and under stairs.
A significant increase in installation costs may result from this. Obtaining the right size ducts may also prove problematic. Air can be transported through larger ducts, but they require more space. It is common for retrofits to have ducts that are smaller than optimal to enable them to navigate.
Cost To Replace Ductwork
The average cost of replacing existing ducts is between $3,300 and $6,000, though the cost can vary. When you replace ducts, you generally remove old ducts which may be leaking and install new, identical ducts. 
Installing ducts in an exterior home without existing ductwork is usually faster than in an interior home with finished walls and no ductwork. 
You will know if a replacement is necessary if you have increasing energy bills, are having difficulty keeping your rooms warm or cool, have differing room temperatures, or if your rooms are becoming increasingly dusty. You may need to repair, seal, or replace your ducts if any of these signs are present.
Ductwork Installation Cost In An Unfinished Home
New home costs approximately $1,900 to $4,000 to install ductwork. Generally speaking, installing ducts in new construction is fairly straightforward due to the fact that the ducts can be put in before the walls and floors are finished, making the installation a little easier.
Leaving space for ducts can ease installation in homes with ducts, making it easier to set them up. Often ducts cannot be installed in finished homes, making the project expensive.
The ducts of a finished home cannot be planned at the beginning, however. Having ducts large enough to handle more air than can be accommodated in an existing home allows you to have a better-performing and more efficient system.
Air Duct Replacement Cost
The cost per linear foot of replacing ductwork ranges between $12 and $25. The price includes the cost of removing existing material and installing new. It will cost an extra $550 to $1,750 if you have to cut through the floor or ceiling to get to it.
As with any other component of a home, aging ductwork requires attention. They can last as long as 25 years if properly maintained and cleaned. During this period, they lose 40 percent of their efficiency. Additionally, they can corrode and crack.
Cost To Replace Ductwork In An Attic
Depending on the size and the condition of your current system, ductwork replacement in an attic can cost between $500 and $2,000. A good project to do at the same time is to install attic insulation, which costs about $1,700 to $2,100.
Exposed Ductwork Prices
Replacement of ductwork is determined by how much concealment you seek. Many homeowners leave the brick exposed to add a design element to their basements. By doing so, they avoid the expense of patching drywall.
In A Mobile Home
It depends on the size and condition of the crawl space of the manufactured home whether it needs new ductwork. There is one trunk for each unit of mobile homes so, as a result, linear feet of material are often required. Generally, stick-built houses only have one trunk, whereas double-wide have two trunks.
Upgrading to Forced Heat
The average cost of installing or replacing a furnace is $4,500. Heat pumps can be installed for a cost ranging from $4,100 to $7,200 and provide both heating and cooling.
Most new homes, as well as remodels, use forced air heat that utilizes ducts and vents. Baseboard heating and radiators are old technologies. This system is more effective and efficient.
Adding Central Air Conditioning
In addition to the price of the unit, installation costs can range from $2,600 to $5,000. With this system, each room is maintained at the ideal temperature and humidity using a thermostat. It is usually possible to use the same ductwork and air handler as your existing furnace.
HVAC Ductwork Installation Cost
It can cost anywhere from $1,500 to $7,000 to install new ductwork in a house of any size. A professional will often wrap the estimate for forced heating or central air into the whole project if you're getting them done at the same time.
Heating and cooling upgrade includes more than just installing ductwork and vents. Heating and cooling are provided by this system, which is connected to a furnace, heat pump, or air conditioner.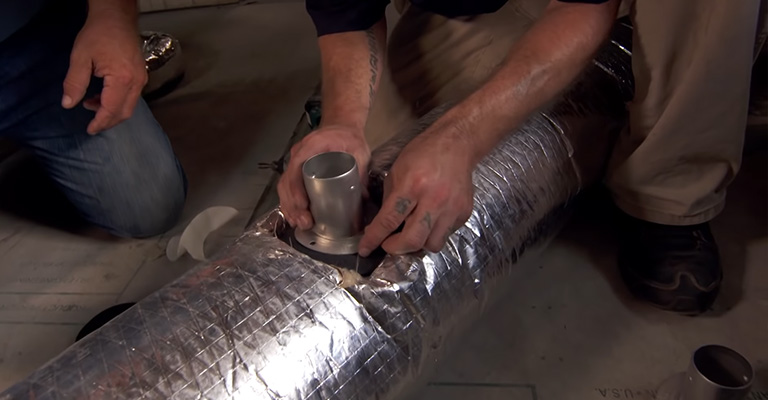 Duct Armor Cost
The cost of duct armor ranges from $2,000 to $10,000. Using this spray coating, you can allow your current system to be cleaned, sealed, and rejuvenated. Rather than demolishing a large portion of the basement or foundation, homeowners may choose this option instead.
Duct Sealing Cost
You will pay $250 to $2,000 for duct sealing depending on the size of your home and the state of your ducts. It also involves identifying leaks, sealing them, and tightening the sealant or tape around them.
Ductwork Repair Cost
You may have to pay more for complicated projects, but generally, duct repairs cost $200 to $700. Over the lifetime of a home, homeowners may need to repair specific components of their system, such as the air distribution unit.
Duct Maintenance
The average cost of cleaning air ducts and vents is $375. The average homeowner should schedule this service at least twice per decade. You might be able to extend the life of your HVAC air filters if you change them once per season.
Our professionals will clean the supply and return air ducts, diffusers, grilles, exchangers, coils, fans, drip pans, and vents to ensure maximum efficiency. In this way, both dust and mold will be removed.
Final Words
The cost of hiring a professional installer usually ranges from $5 to $10 per linear foot. It's easier to replace ductwork that's exposed, but most homes hide ductwork in places harder to reach. The type is also a factor depending on flexible or metal duckwork which one you are choosing.
Further, the project will take an experienced professional between one and two days to complete. It can take up to a week to complete the DIY project. 
Also read – cost to install a window in an existing wall.