The origin of stickers comes from burweed or sandbur, which is a relatively low-growing grass-like weed.
The burweed usually sprouts during early fall and dies in the spring, and from those remains, these sticker weeds grow. Therefore, it is generally recommended to kill the burweed before producing these stickers.
Well, it's not too late, though. You can still get rid of these stickers, and this article will cover how to remove stickers in yards. And you can enjoy a good walk with your pet or children in your yard like it's meant to be.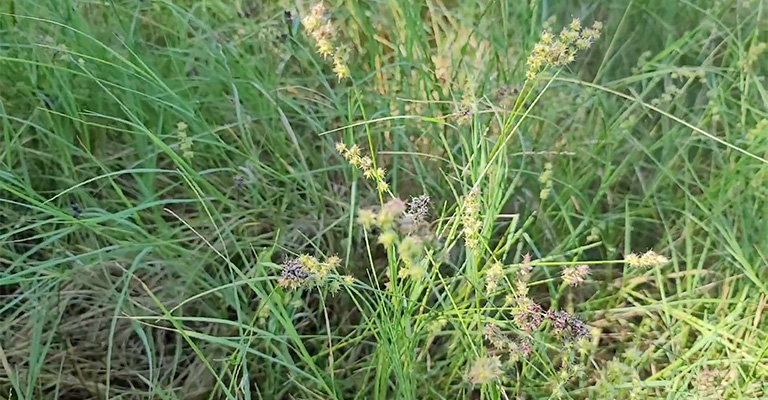 Know the Types of Stickers in Your Yard.
There are quite a variety of these stickers, and their names sound pretty appealing too. Let us know what these names are
Sand Burrs.
Grass Burrs.
Grass Stickers.
Lawn Burrs.
Burweed.
Sticker Burrs.
Pricking Monsters.
Sticker Weeds.
Well, these names don't make them all less annoying. They can be pretty prickly and painful on the feet when stepped on while walking in the yard. This burweed makes thousands of stickers which is quite painful for you, your children, or your pet while walking barefoot in the yard. Some may even get attached to your clothes or your pet's fur.
How to Get rid of Stickers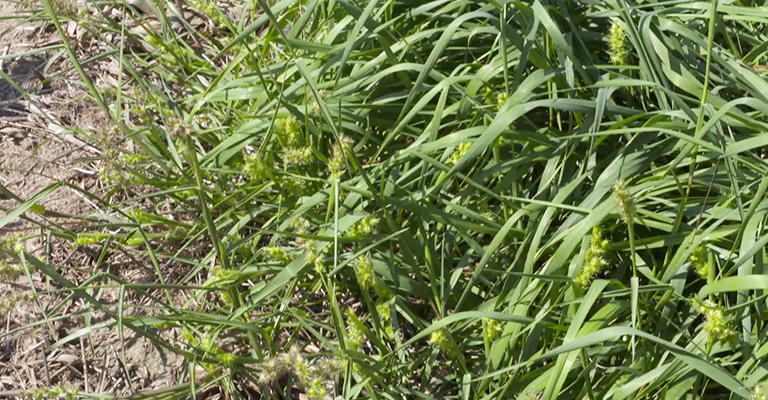 Now comes the part where we will show you what course of action you can take to get rid of stickers in the yard and prevent them from growing back again. 
Taking preventive measures also depends on the level of the influx of sticker weeds. If they are somewhat just small in numbers, you can try using a few of the remedies mentioned below.
For Small Amount Of Sticker Infestation
With little maintenance, you can stop these weeds from spreading and growing up in the future. And also, it costs low because of not need any extreme measures.
Water Your Yard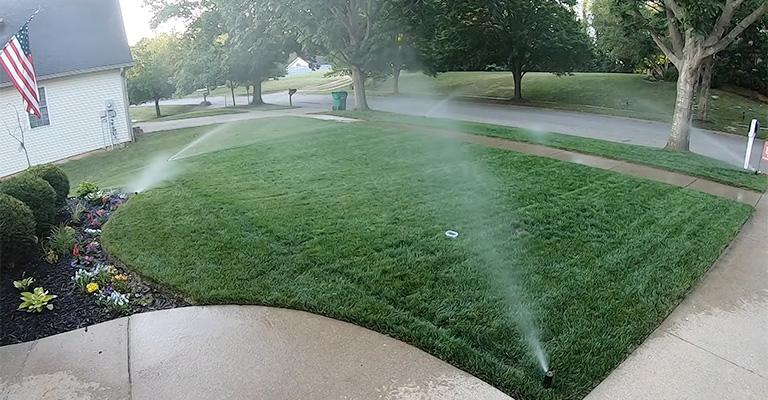 Stickers don't really like a properly watered yard; that is to say, these weeds thrive in a dry environment that doesn't have the appropriate soil or green grasses.
By watering regularly, you will be enriching the long and thick lawn grasses in your yard. What this long lawn grass does is put a stop to the nutrients from reaching the weeds.
Long lawn grass can suffocate the growth of the weeds resulting in the termination of the sticker weeds. You can also use fertilizers to encourage the rapid growth of plants in your yard. So making your yard healthy is the key here.
Contain The Spread
If you have a pet, there is a chance that the sticker seeds can get attached to its furs, and since your pet runs around the whole yard, it can spread those seeds from one place to another.
Use White Vinegar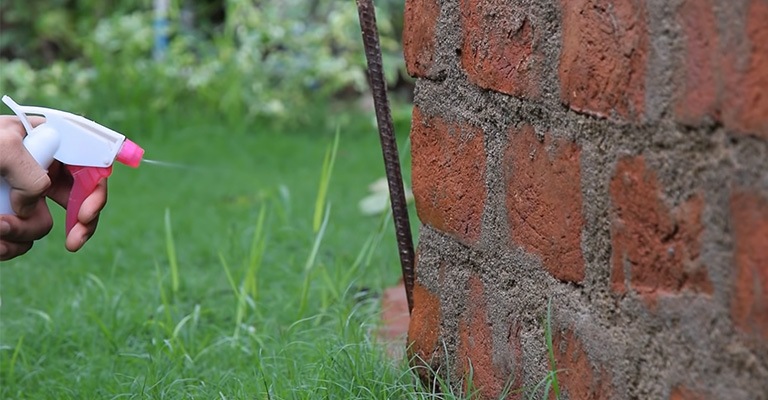 Using white vinegar is one of the natural home remedies that you can use to get rid of the stickers in your yard. You don't need any ingredients to mix with the vinegar, and only white vinegar will do.
But first, you need to clear the yard of grasses, so for that, you have to mow your yard because vinegar is harmful to the lawn grass. Then use a rake to take off the excess stickers that you see. But if you don't really care about the lawn grasses, you can just straight-up skip the mowing part.
Then take the vinegar in a spray bottle. Start spraying but just lightly spraying won't do. It would be best if you kept spraying until you had drenched the whole yard with the white vinegar. Basically, the yard needs to be smelling like vinegar.
Keep on spraying every day until the remaining stickers are entirely dead and after that, collect the dead weed in a trash bag. After that, you don't need to spray anymore; keep an eye out for the next season. Afterward, keep on watering your yard regularly.
For Massive Sticker Infestation
Now you're noticing that stickers everywhere in your yard are growing thicker. The remedy for small infestations won't work for massive infestations. But there are other ways that require quite an effort and time. Here are some of the ways you can apply.
Manually Toil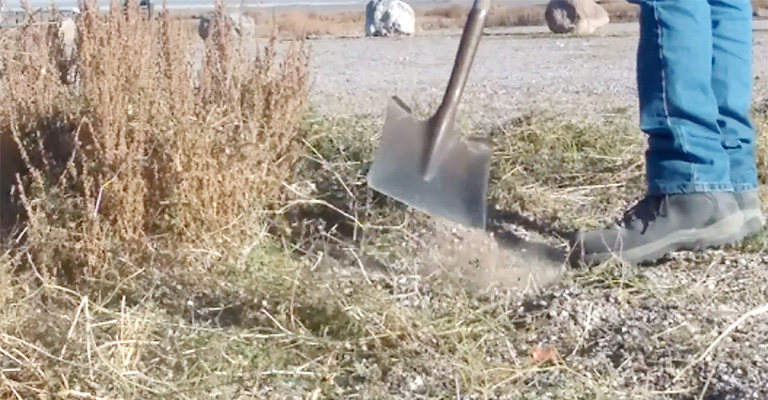 If you don't want to use a chemical-based weed killer, you must handpick the stickers. You can water them, making it relatively easier to pull off the weeds.
This may take a lot of time and can be tiring too. And also, remember to wear garden gloves while doing this.
You can also hire a landscaper with experience handling yards with stickers if you don't want to mow.
Mow
If you've got stickers, now's the time to dispose of extra garden grass through mowing. And ensure you mow as briefly as possible. It's vital, however, that you mow with a bag connected to your mower or maybe by dragging a vintage carpet to save you from spreading the grass seeds to all four corners of your garden or yard.
Repeat this process three times a week during the early stages of spring while the sticky sticker weeds are at their maximum invasive. Be sure to acquire all disposals in a trash bag and throw them away in the garbage.
Use of MSMA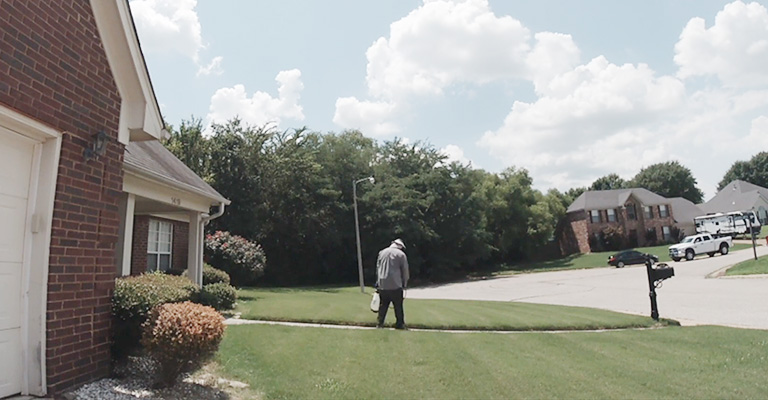 Using weed killers is dangerous, but they work well if you don't plan on cutting your whole yard. MSMA is not environmentally friendly. It may harm your children and pets. But killing stickers is tireless and requires an extraordinary course of action.
MSMA (Monosodium Methane Arsonate) is a widely used chemical herbicide. It is based on arsenic, a toxic metal but in tolerable doses. 
The herbicide is best used during periods of unavailability to clarify that means if you and your family are traveling, on vacation, or away from home for a few days, the herbicide will work just fine. Spray the yard and go away for a few days. That way, your pets, and children will be safe and sound from the herbicide.
Please note that MSMA is banned (or has restricted use) in many parts of the world. So be sure to check local laws beforehand. When it is determined, you will usually find that only professionals can apply it. In this case, you will need to call a professional to administer the chemical. 
Also, remember that the best time to apply for MSMA is in the spring and summer when the stickers are the busiest.
Use pre-emergent herbicide
Cleaning your yard for stickers season after season can be tiresome and not so fun. Here's a chemical solution that you can use to prevent the further growth of sticker weeds.
Keep in mind the temperature of your yard too. Take a thermometer and measure the temperature; if the reading is around 55 degrees Fahrenheit, then you can go ahead and use it. Make the solution in the following way.
Mix ¾ cup of soluble chemical containing 38.7 p.c pendimethalin and one gallon of water in a massive tank. Shake for two minutes to get an unvaried mixture. For wet areas, apply with tiny droplets, and for arid environments with large droplets. Spray the settings very carefully.
Then use the combination of herbicides in the soil wherever the sticker weeds have emerged densely from the ground. After spraying, watering should be done at a 2-3 inch level so the herbicide will activate.
The important thing is to apply your weed killer after winter. You want the ground to be completely thawed out so that the snow doesn't stop the solution from reaching the weed. So the appropriate time is to apply during early spring so that finally the chemical can take full effect.
Extra Tip
Here is something that may benefit both you and your neighbor. First, talk to them if they also have a sticker weed or burr weed problem.
Synchronize your cleaning time, especially while using chemicals on both of your yards. This ensures that the stickers won't spread from both yards and can decrease the chances of the stickers growing back again.
Final Words
More or less, every family with yards faces sticker weeds or burr weed problems.
But it is recommended to take preventive measures during the early stage, which is in early fall, or else you might have double the effort and time if stickers start to spread all over the yard.
To conclude, take care of your beautiful yard from these sticker weeds, and your pet and bare feet shall thank you or you can call a good lawn care company.