Insulation is a material that is used to prevent the transfer of heat or cold from one place to another. It can also be used for soundproofing and aesthetics.
It can be found in a wide range of materials such as mulch, fiberglass, and foam insulation. There are many benefits of using the best insulation for the basement ceiling in your basement.
Basements are usually not insulated, but there are ways to help keep your home warm and cozy without spending a lot of money. There are various types of insulation that can be used in basements, but you need to know what type will work best for your basement.
To know these things in detail, please keep continue reading.
Things to Consider to Find the Best Insulation for Basement Ceiling
Applying insulation to your basement ceiling is a good way to prevent heat loss. It will help keep your home cool all year round and reduce the need for costly air conditioning.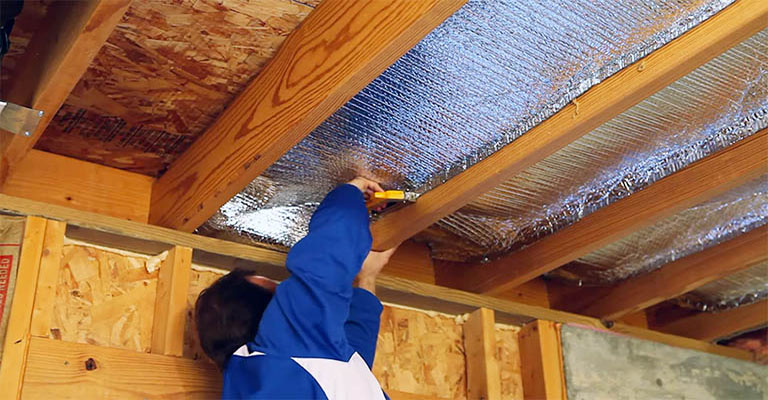 You should consider choosing the best insulation for the basement ceiling project as it can affect how long it takes to complete, as well as how much you spend on the job.
Here we will discuss some of the things you should consider when looking for the best insulation for basement ceiling such as:
Waterproofing Capability
Standard insulation for the basement ceiling is not waterproof, but with the help of spray foam, it can be waterproofed.
Basement ceilings are susceptible to water damage if they are not properly insulated. Spray foam offers a solution for this problem by creating an air barrier that helps to prevent moisture from penetrating the ceiling's surface.
Spray foam is typically used as a building envelope insulation, but its use in basement ceiling insulation has increased because it offers an improvement over standard insulation.
Standard Soundproofing Capacity
Soundproofing capacity refers to the ability to reduce the transmission of sound energy. This is measured using sound attenuation tests and expressed as dBA (decibels per square meter) and as dB (decibels).
Sometimes, it is difficult to find the soundproofing capacity of insulation for the basement ceiling. There are many factors to consider in this sort of scenario.
These include construction materials, including metal studs on the underside of framing members or into concrete slab; ceiling height; several studs per foot; location of framing members on the top plates; and frequencies at which noise occurs.
Moisture and Mold Groth Preventing
Basement ceiling insulation is a great way to prevent moisture and mold from growing inside the basement.
Moisture and mold can create a lot of problems for homeowners, so it is important to install standard insulation to prevent them from growing.
Easy Installation
There are many types of insulation that can be installed in a basement ceiling. However, it is important to identify which type of insulation is best for the situation at hand.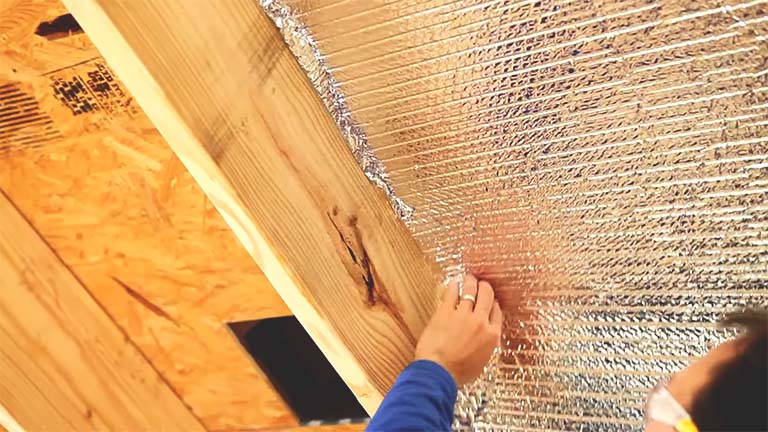 Three key factors should be considered when deciding what type of insulation to install in your basement ceiling: the climate in which the home is located, the age of your home, and whether or not you have been doing any renovations on your basement ceiling.
The most common types of insulation for a basement ceiling include blown-in cellulose, mineral wool, and modified bitumen.
Top 5 Best Insulation for Basement Ceiling
Insulation is a key factor in the success of a home. It may seem like an unnecessary expense if you don't have a basement, but it can be somewhat more important when you do.
Even in the best-case scenario, insulation for basements can greatly reduce energy bills and overall comfort in your space.
Here are the top 5 best insulation for basement ceiling:
1. INSULATION MARKETPLACE SmartSHIELD Reflective Insulation Roll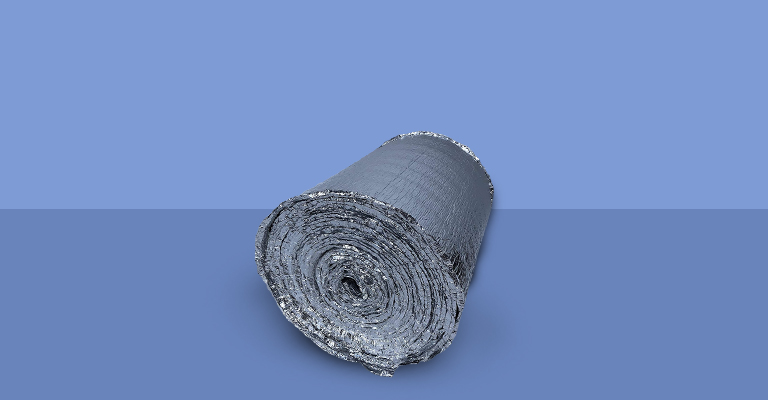 Buy on Amazon
Insulation Basement Ceiling is a high-quality, high-performance polyurethane product that has been designed to offer the perfect radiant barrier for energy conservation. This product offers superior insulation values and an R-value of 15.67 or 21.10.
For basement and other high-risk living spaces, the insulation of choice is the Engineered Foil System. With a Class A Fire Rating, isolation spacers are included for all installations.
Your basement is likely one of the biggest energy guzzlers in your home. This insulation can help you reduce heating and cooling costs, while also providing a safe and comfortable living environment.
The reflective insulation is tough enough to withstand tough conditions but soft enough to be gentle on clothes and furniture. Get a great deal today with our bulk pricing!
Insulation Basement Ceiling's new row of thermal reflective, 5mm foam core insulation is perfect for keeping your basement or garage warm and comfortable.
This new row of thermal reflective insulation is energy efficient and durable, with a thickness of 10mm. In addition to being energy efficient and durable, this insulation will keep your basement protected from the cold – even after being punctured with a screwdriver or other sharp object!
Insulation Basement Ceiling provides two levels of insulation, the best quality, and the best value. As your heating and cooling systems work harder to keep you comfortable, your electric bill will be cut in half. This is a product that pays for itself.
BASEMENT Ceiling is the low-cost way to give your basement an R-value. Insulation Basement Ceili brings insulation into your home without having to spend a fortune and provides 10% extra coverage than the standard 3/8″ foam.
2. Owens Corning R-13 Faced Insulation Roll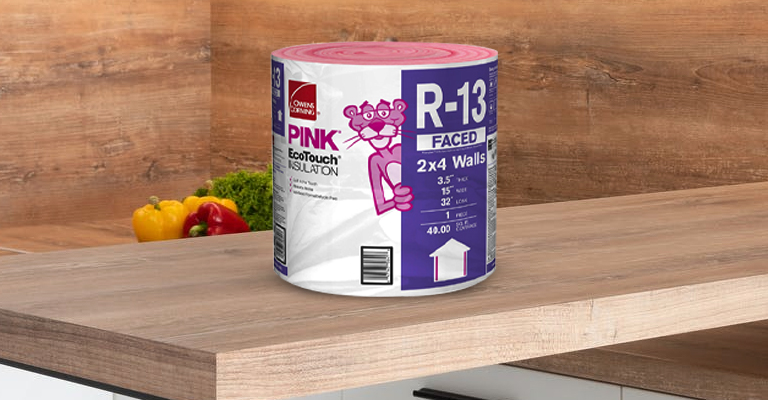 Buy on Amazon
Owens Corning R-13 Insulation Roll helps prevent drywall damage and can help control moisture at the same time. This roll is available in white and is perfect for use on walls, ceilings, sheathing, and more.
The Owens Corning Insulation Series is the most versatile ceiling tile covering. These tiles feature an acoustic solution that can reduce sound up to 45dB, which is ideal for residential and commercial purposes.
The tiles provide effective thermal control, so your home stays comfortable all year round.
Owens Corning R-13 Insula is the ideal product for thermal insulation. With its excellent stiffness and recovery characteristics, it is perfect for use in most foundations.
This insulation is fire resistant, resists mold and mildew, inhibits moisture, and is easy to install. It can be used in automotive, marine, residential, or commercial applications.
The R-13 insulation roll is a new revolution in the industry. It is a more efficient, cost-effective way to package and install insulation products. The efficiency of an R-13 roll reduces waste and the amount of weight needed to carry materials, saving time and money.
The Owens R-13 Insulation Roll is the most advanced insulation for use in new construction.
The R-13 is the highest-rated insulation used by many commercial builders and remodelers and was awarded a GOLD certification by GREENGUARD. With superior air sealing, energy efficiency, and chemical resistance, the Owens R-13 is also easy to clean.
There's a better way to insulate your home for less money! This Owens Corning EcoTouch insulation is preformed, flexible blanket insulation that can be installed in a variety of ways, providing R-values from 11 to 49, with thicknesses ranging from 3.5 inches to 14 inches.
It is produced in a variety of colors and has a PINK color rating for being eco-friendly.
3. Pink Insulation Foam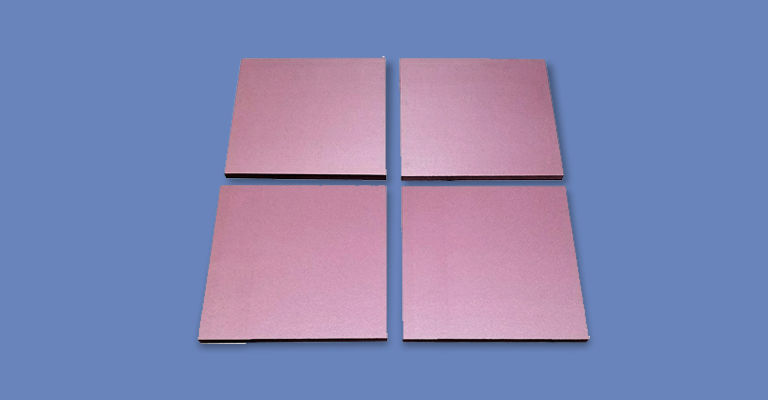 Buy on Amazon
When it comes to insulating your home or office, there are some things you can't do without. Whether you're looking for a way to keep your home warmer during the winter or a way to make a room feel cozier on a cold day, insulation foam is the first stop.
For those small spots on walls, ceilings, and floors that would otherwise not be insulated, try using this simple insulation foam.
This pink insulation foam is made with an advanced polymer formula to resist the corrosion of water, acids, alkalis, oils, salts, solvents, or other chemicals.
The insulation is also resistant to nooks and crannies that collect moisture and cause mold. This pink insulation foam is great for use in construction applications where it can be installed on surfaces that are damaged by moisture.
Create gorgeous bulletin boards with this insulation foam. Wrapped in construction paper before use to prevent damage.
This insulation foam is also very strong and stiff, so it's perfect for craftings, such as covering with fabric to make homemade bulletin boards or other craft projects that require a sturdy lightweight foam board.
This Pink insulation foam is ideal for construction, temporary structure, and decoration. This insulation foam can be used in many applications because of its easy cutting property with a razor or hot knife.
What a difference a little bit of pink can make. The eco-friendly insulation foam is made from recycled materials and features a pink tint designed to look good in any room.
Whether you're adding insulation to your home or school, or want to add a splash of color, our pink insulation foam is the perfect addition.
This Pink Insulation Foam is brand new and the first of its kind. It's called Pink because it's soft, pliable, and more comfortable than your typical rigid insulation foam. It's perfect for any space that needs to be insulated.
4. Home Intuition Foiled Fiberglass Pipe Insulation Wrap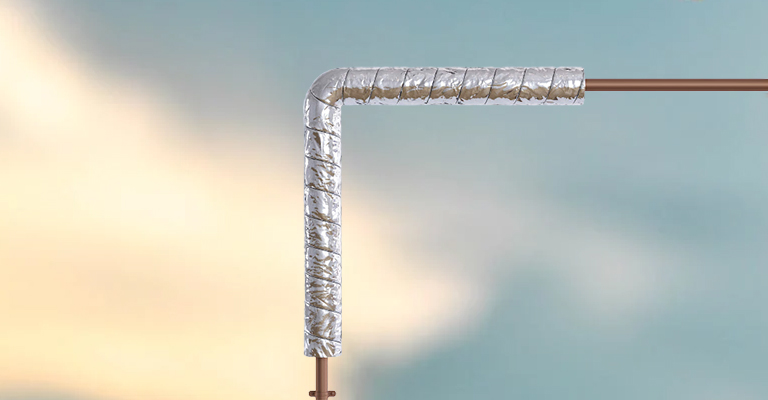 Buy on Amazon
Home Intuition Pipe Insulation Wrap is a great way to be sure that you're getting the most reliable protection from your pipes.
This fiberglass insulation wrap formulates a non-toxic and revolutionary heating and cooling solution for your water and gas lines and other pipes and tubing. It's easy to use and install with long-lasting quality.
This Insulation is the best pipe insulation you can find. The 1-inch thick vapor barrier stops moisture leaks and build-up, keeping your home healthy and dry. Home Intuition Pipe Insulation is guaranteed to last at least 10 years and can be cut to length.
Reduce wasteful heat radiation last and reduce your energy bill with these Foil-backed insulation locks in heat and reduces wasteful heat radiation loss on hot water pipes. They're easy to install and eliminate the need for expensive piping repair.
Home Intuition Pipe Insul helps keep cold water pipes from moisture and condensation build-up, which can cause pipe corrosion and leaks.
The Home Intuition Pipe Insulation is a flexible, lightweight, and easy to install cut-to-length solution for pipe insulation. The Quick Connect coupler makes it easy to connect the pipe insulation to your water line.
This insulation is the perfect solution to pipe insulation needs. Keep your family and home safe from the dangers of high-pressure water or steam by keeping your pipe insulated with this product that is designed to be installed around the pipe.
5. Midwest Hearth Fireplace Insert Insulation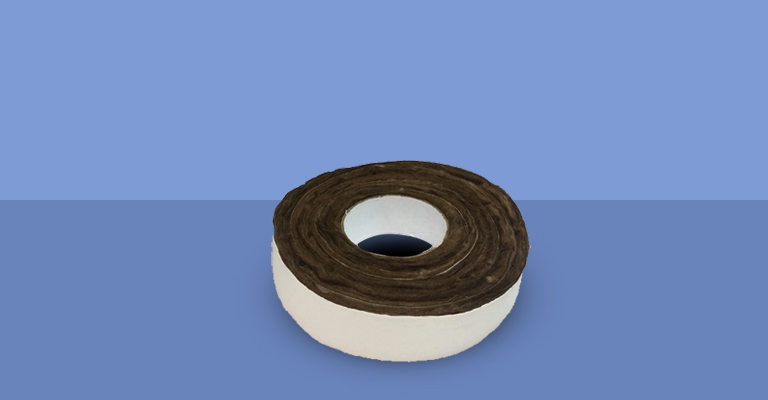 Buy on Amazon
The PERFECT insulation for your home, garage, utility shed, or shop. Midwest Hearth Insulation has been awarded Best Insulation Brand by the National Association of the Remodeling Industry for 13 consecutive years.
The insulation is made from a combination of tightly compressed fiberglass material. Insulating your home is as easy as installing a new furnace or air conditioner!
Whether you're looking for a quick and easy way to extend the life of your fireplace or just want to stay warm and cozy this winter, Midwest Hearth has the fireplace insulation solution for you. Replacement inserts are available.
The brand designed this product to make it simple to apply any of our insulation products to the back of a fireplace insert flange. By using the adhesive strip on the back, you can easily seal the space between the flange and the masonry surface.
Over time, your fireplace insert will start to warp, break, and crack. Keeping your fireplace clean is essential for safety. To keep your fireplace in proper working condition, it's important to replace the old insulation every time the insert is removed for cleaning.
The mixed-chamber design helps to limit air leaking between your insert and masonry fireplace opening.
Insulate your home with this self-adhesive radiant barrier from Midwest Hearth. Designed to release heat and reduce air leaks, this product is easy to install and can help keep your home cooler and more comfortable while you save money on energy costs. It's simple to cut and install and can be used for any size.
What are the Different Types of Insulation that can be Used in a Basement Ceiling?
The insulation that you choose will depend on the size and the location of your basement. The type of insulation also depends on how much work you want to do to complete the project, and what kind of finish you want.
The main types of insulation for basements would be:
– Fiberglass batts: these are inexpensive and install quickly because they stick to the ceiling, but they can also break down over time causing air leakage
– Spray foam: This type is less expensive than fiberglass but it requires more effort during installation because it needs a lot more clean up than fiberglass
– Blown-in cellulose: this option comes with a pre-made insulation
So, according to your need and budget, select the type of insulation for your basement considering the above things.
Why You Should Insulate Your Basement
The basement insulation will provide a lot of benefits to the homeowners. This is the place where they put their expensive items that need to be protected from extreme weather conditions.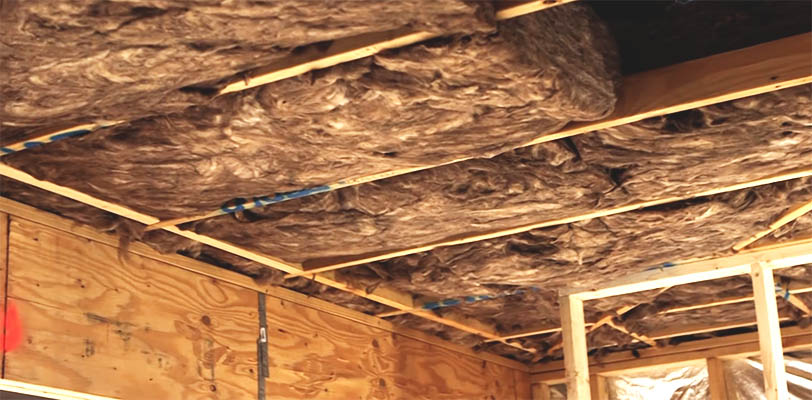 Benefits of insulating a basement:
– Keep your air quality clean and healthy by trapping airborne microbes in tight spaces.
– Add a layer of soundproofing to your home by adding layers of insulation.
– Enhance the thermal efficiency of your home by drawing heat away from sources, such as appliances and wall heaters, that produce high amounts of heat.
– Are used for noise reduction because the sound doesn't travel very well through the air that has a relatively low volume or density.
– Protect sensitive items, such as wine bottles and antiques, from excessive humidity and temperature swings.
What type of insulation should be used in a basement?
There are three main types of insulation used in basements. They are cellulose, fiberglass, and spray foam. Each has its pros and cons so it is important to consider them all.
Cellulose is the cheapest option but it can be difficult to find in certain areas. It can also be dusty which can lead to allergies or mold growth.
Fiberglass insulation is less expensive than cellulose but it does not last well in humid environments because moisture will cause it to degrade quickly.
Spray foam insulation is the most expensive option but it provides better protection against noise, temperature, humidity, insects, and mold growth
What is the The Pros and Cons of Insulating Your Basement Ceiling
R-value is a measure of thermal resistance. It is a measure of the rate of heat flow between two objects, such as the difference in temperature at the top and bottom surfaces of an object.
In general, R-Value has been used to express the resistance to heat flow for insulation materials. In this case, R-Value will be just a number that describes how much energy is required to raise the temperature of one square foot by 1°F.
The R-Value in Basement Ceiling Insulation should be 20 or higher for a better performance against heat transfer and sound insulation
The r-value of a ceiling depends on the flooring material used below it. The lower the R-value, the more heat will flow from the floor to the ceiling and vice versa.
The least R-value needed for basement ceilings is 10.
The Pros and Cons of Insulating Your Basement Ceiling
Pros:
While it does reduce some noise, it also helps to reduce the amount of heat that escapes through your windows. This makes it easier for you to have people visit or stay in your basement or attic without feeling too hot or uncomfortable.
There are many different types of insulation, but the most common one is fiberglass insulation. This type of insulation is ideal because it's inexpensive and easy to install.
Key benefits of using insulation on a basement ceiling:
– Preventing moisture from dripping into your basement, which can cause mold and mildew, and destroy the wall above it.
– Creating a comfortable living space in your basement.
– Lower energy bills.
Basement insulations help keep temperatures in a basement comfortable for use without using too much energy or money to heat or cool the space.
Cons:
Insulating your basement ceiling can be dangerous, especially if you don't know what type of insulation you should use.
Some of the consequences are:
– Expensive
– May not be allowed in certain areas
– May cause problems with your fire extinguishers
How to Install Ceiling Insulation in Your Basement -Step by step Process
Do you want to know how to install ceiling insulation in a basement?
The first step of installing insulation is to bring in the required materials.
These include the following items: a staple gun, a bucket with water, a sponge or mop, some gloves, and fiberglass insulation sheets.
The next step is to find an area that you want to insulate which can be hardwood concrete flooring or drywall.
Ceiling insulation is a great way to improve the energy efficiency of your home. It also helps to improve the quality of your living space.
Here are the steps on how you can install ceiling insulation in your basement:
-Measure out how much ceiling insulation material you will need for each side of the room
-Measure the length and width, then mark where the mounting brackets are on each wall
-Attach the bottom to each wall with screws
-Attach the top of the bracket to the wall
-Staple the sheets to each of the brackets using the mounting holes
-Cover the wall with the sheets, making sure to overlap the edges by one inch
-Attach the top of the bracket to the ceiling with a staple gun
-Pull the insulation up, tucking it in all around the wall
-Secure the insulation to the ceiling by using staples
FAQs
What is the best way to insulate a basement ceiling?
The best insulation for the basement ceiling is fiberglass. It provides excellent thermal resistance and can also act as sound absorption material.
What R value do I need for basement ceiling?
The minimum R-value for basement ceilings is 10.
Should I insulate a basement ceiling?
If you have a basement with a finished ceiling, you should consider insulating it. There are many benefits to insulating your ceiling, such as reducing your heating and cooling costs and extending the life of the roof.
Can you use R19 in ceiling for enough result?       
Many use R19 as a ceiling for their needs. This is because they assume that because it has such a stronghold, it'll be easier to get the result. But, this isn't true at all!
Conclusion
Insulation for the basement ceiling is a cost-effective and reliable way to improve your living space. There are different types of insulation depending on the materials, the room size, and the specific needs.
The best insulation for the basement ceiling is one that will provide your family with comfort and reduce the heating bill as well as keep you comfortable during the winter season.
When it comes to insulation for basement ceiling, the key is to find a type that will not only help you keep your home comfortable but also protects the structure of your house.
Also, Read – Do You Need a Dehumidifier in a Finished Basement?