If you have no lawn management near you that cannot afford you a top-notch lawn then you can depend on Trugreen. It is technically a nationally recognized company and has its own identity. So you pay a little more toll than any other local ones.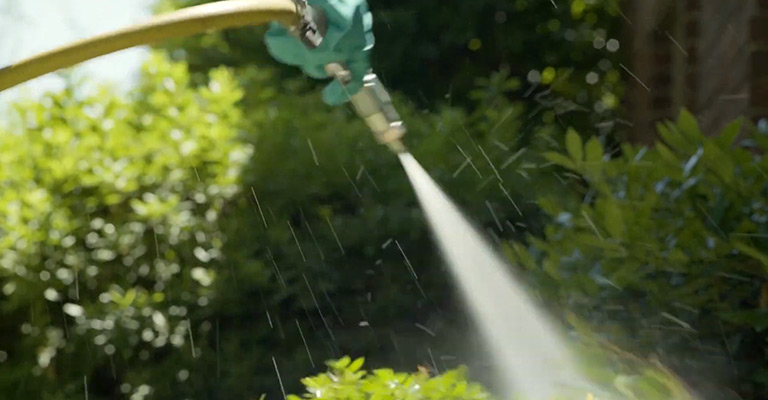 How Much Does Trugreen Cost?
To be precise, TruGreen barely shares their marketing plans and costs for equipment and plants. So it's hard to know how they cost. They have multiple parameters on a check before they cost for a project.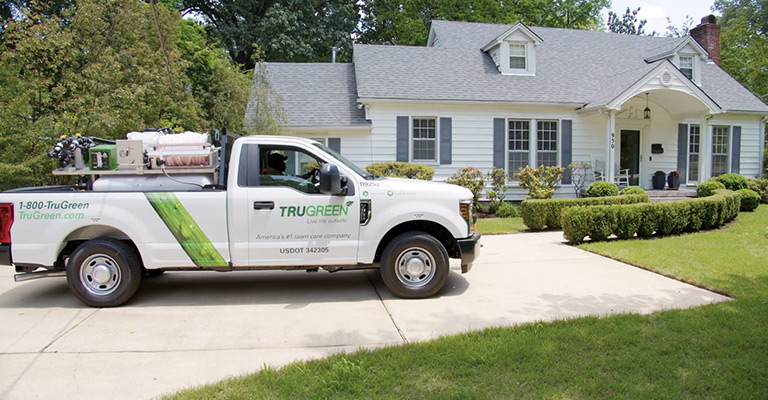 Varies on Certain Factors
While handling a project TruGreen takes account of the location, the lawn's previous history, how damaged it is, and how a certain lawn desires to be groomed. So in this case the cost varies on large scale, and the whole process is for an annual subscription.
Plans They Offer
They come with 6 different lawn plans – TruMaintenance, TruHealth, TruComplete, TruSheld Tick & Flea Control, TruCare Mosquito Defense, Tree & Shrub Care. And each package has its variety and differs in cost. 
What's the Number?
TruGreen estimation starts from 5000 square feet and technically a rough costing estimation for a half-acre of land is about $640-$1500 per year. Might go for a read. https://lawnchick.com/how-much-does-trugreen-actually-cost/
What Does Trugreen Do to Your Lawn?
You certainly know why you are investigating TruGreen. You want your lawn to look clean, fresh, and organized. In most cases, we do have a lawn but don't get enough time to monitor its growth.
The TruGreen started this job for giving you a little ease. They have this real-time planning for your lawn no matter whatever condition it is in. If your has lost its fertility and disturbed with weeds, don't know how to set up the plants and what to use for a beautiful lawn sight you might depend upon TruGreen.
What they do is, provides your lawn every kind of equipment it needs according to the packages. Also as an annual subscription, you are assisted by a supervisor. The packs include pricing as per the locality and the condition of the lawn.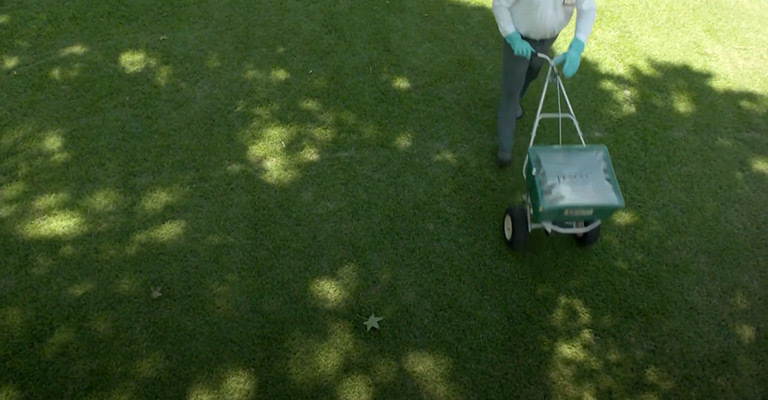 Trugreen Fertilizer Application
Well, TruGreen has their techniques to follow for a fast-growing solid look for your lawn. The special thing they maintain for their quality is that they treat the plants and grasses according to the season.
Again the key-point they focus on is "consistency". As you can see a bare land is hard to make life, but an inconsistent is hard to bring in a routine. So maintaining growth continuity is important.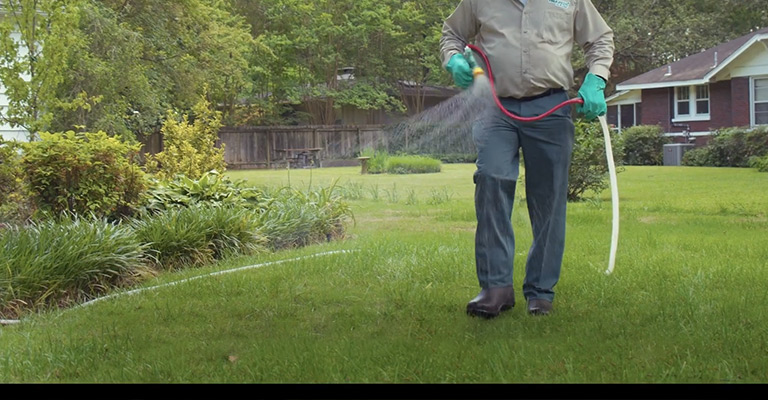 Some successive notes they apply while fertilizing is, 
Mild Soak of the soil ensured
Excessive presence of fertilizers is avoided
Until the fertilizer gets along with the soil you need to water and mix it well
Might check the link below for more queries. https://www.trugreen.com/lawn-care-101/blog/trugreen-lawn-care-services/lawn-fertilizer-101
Is Trugreen Better Than Lawn Doctor
Well, Lawn Doctor has accessibility to 36 states, while TruGreen seems to get connect with 49 states excluding Alaska. Besides TruGreen has developed 5 different packages that facility Lawn Doctor doesn't have.
So if you want advanced facilities along with an annual subscription, TruGreen welcomes you. And if you want more of a self-ideation to work with then Lawn Doctor is a choice.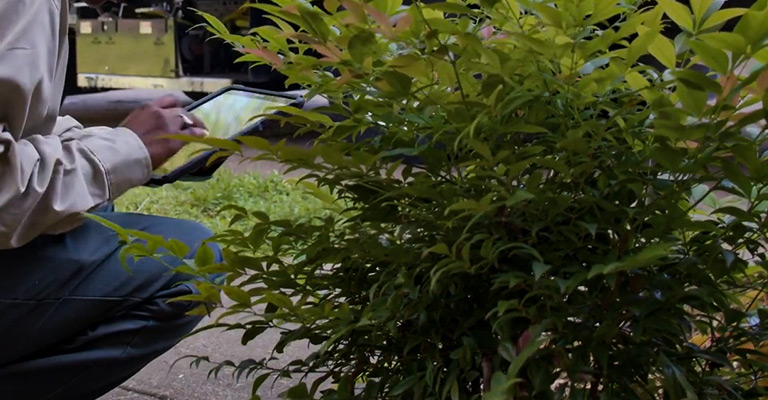 Is There a Bad Time to Aerate Your Lawn?
While aerating the lawn plants we need to check the timing of the season. The winter period makes the northern growth fast, so in this case, aeration in early spring is best.
For warm times the effectiveness of the southern show is visible. So the aeration is best in very early summer in this case.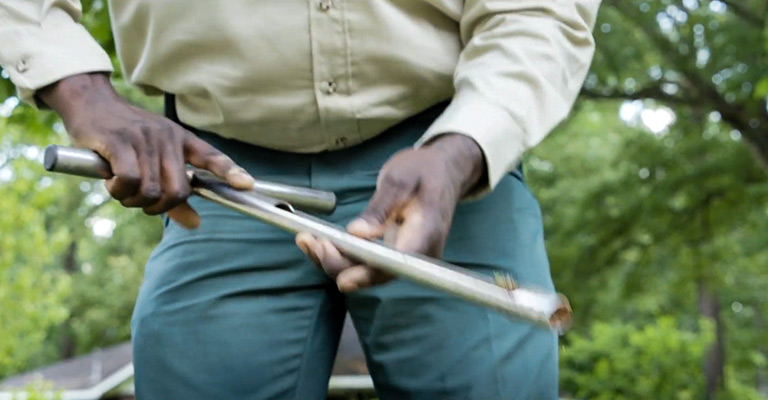 Does Trugreen Kill Crabgrass?
TruGreen doesn't fight with crabgrasses but what they do is minimizes the growth of them. Lower volumes of herbicides they use to shrink the growth of crabgrass and any other weeds are effective.
Grasses and weeds like crabgrass make the whole lawn bushier and enhance negatively. This is how TruGreen tackles the crabs.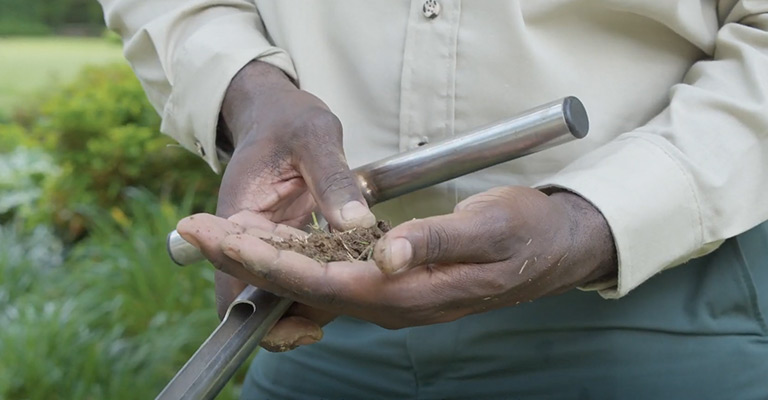 Trugreen Lime Treatment
The lime treatment of TruGreen is a vital one for restoring the beauty of the fresh lawn. Balancing the acidity and alcoholicity is a prior fact of grass clipping. Else the ratio of weeds and crabgrasses increases.
So if you see your lawn is filled with moss-like grasses, be sure your lawn needs lime treatment. It's a very natural process, to balance pH.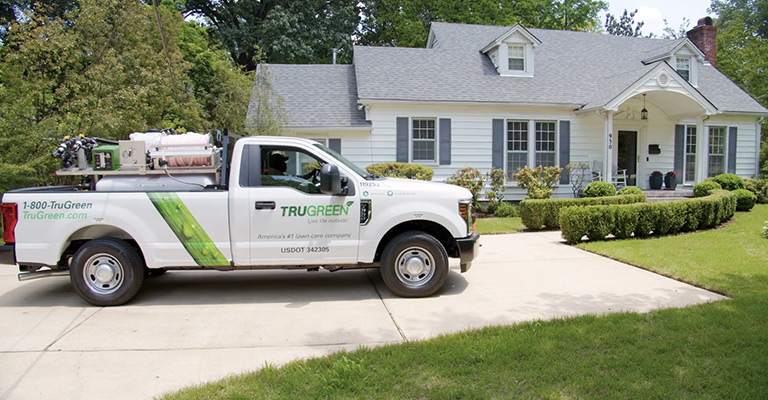 FAQ 
Q: Do I need to equip any instruments beforehand calling TruGreen?
Ans: No. They have every single material and consultant ready at your service. All you require is to sign with them an annual subscription.
Conclusion
TruGreen is a worthy choice. All we are looking for a neat and pleasing lawn to visualize, so why not depend on the best ho do it? Certainly, you can go for your local companies and might be comfortable. But TruGreen has its identity for doing things more neatly.
The annual collaboration might seem pricy, but the service they provide is worth every penny. After-all it is nationally supported and has immense fans and followers.
You also can buy the necessary tools and machineries if you want to take care of the lawn on your own. Greenwork and Ego are the two well known brands for manufacturing home and garden tools. You can depend on them.