Polystyrene baseboards can be an alternative for wood, PVC or any such conventional material for baseboards. So, yes you can! They are flexible yet sturdy enough to be used in rooms, the kitchen or even in the bathroom. Besides, they are cheaper than wooden baseboards.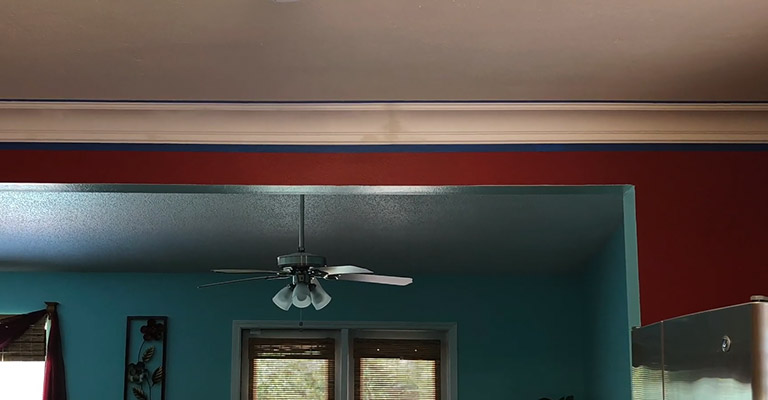 Polystyrene Baseboard in Bathroom
It's needless to say that bathroom tends to get humid. Besides, there's a strong possibility that the surrounding walls accumulate water. It means the baseboards have to deal with the humid and sometimes wet environment. If you duct the bathroom fan it will take care of the moisture issue at a great deal. But the question is rigid duct or flexible duct?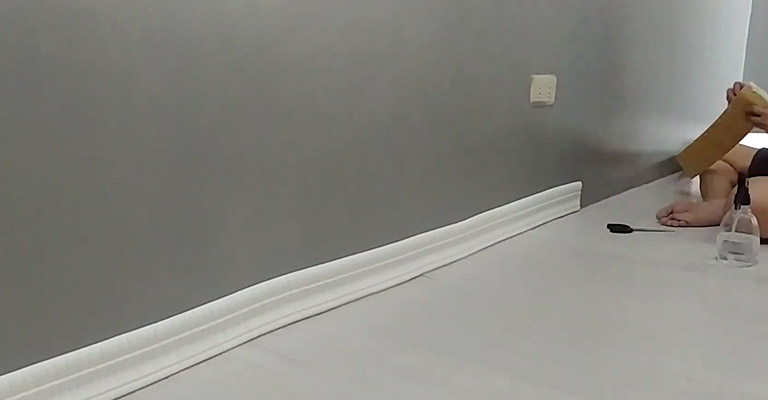 Why use Polystyrene instead of Wood?  
Traditionally, people use wood for baseboard material. When it comes down to the bathroom, that reliance on wood gets high. You may have seen at least a person who awards wood as the best material for this use. But it's not always true! 
Wood can collect humidity, and this wetness can lead to greater danger. As the baseboard resists humidity to escape, it traps between the wall and insulation. This phenomenon ultimately damages the wall.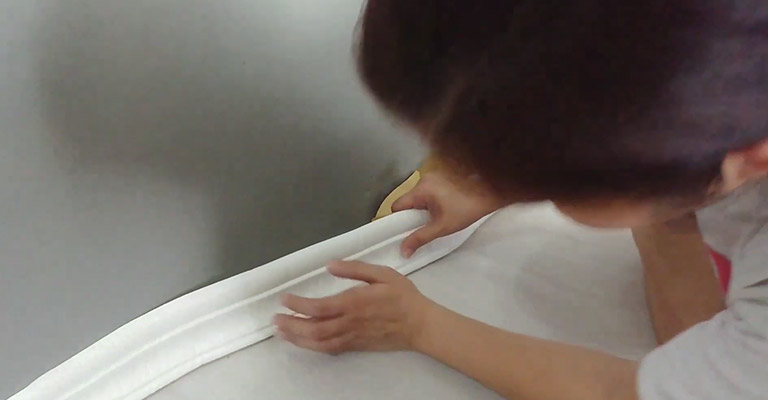 Protection against Water 
Polystyrene baseboards are not protective against humidity. But the EPS (expanded polystyrene) doesn't actively collect humidity. Most of the manufacturers claim that their EPS also provides some sort of protection against humidity.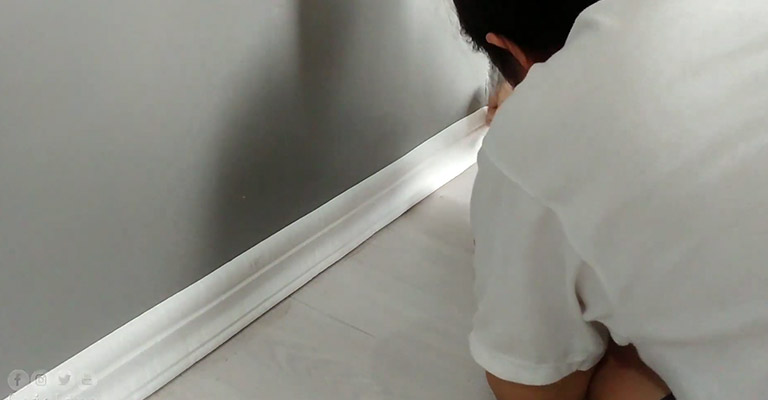 Installation Process 
If you consider the installation process, the polystyrene baseboard seems a fair idea. Wooden materials are relatively hard to install. Sometimes, you may need professionals with years of experience. But the polystyrene baseboards can be installed anywhere, even by DIYers.  
Polystyrene Baseboard vs MDF 
MDF (Medium Density Fiberboard) is one of the cheapest options available in the market right now. This is a material that is synthesised from wood fibre. In this process, different types of binders (resins and adhesives) are used. 
MDF as Baseboards 
'Cheap and easy to install'- these two are the key selling point of the MDF. Most of the manufacturers market their MDF products after priming them. This eliminates a set of the problem and makes it easy to install. Besides, it helps to accelerate the manufacturing process which leads to a cheaper price point.   
But all of these will go in vain if the consumers' satisfaction is not achieved. MDF is a considerable material for baseboard, especially where humidity and water cognition are a concern. Because of the chemical bonding, MDF a baseboard doesn't attract mold and fungus. This means you can use it in the bathroom.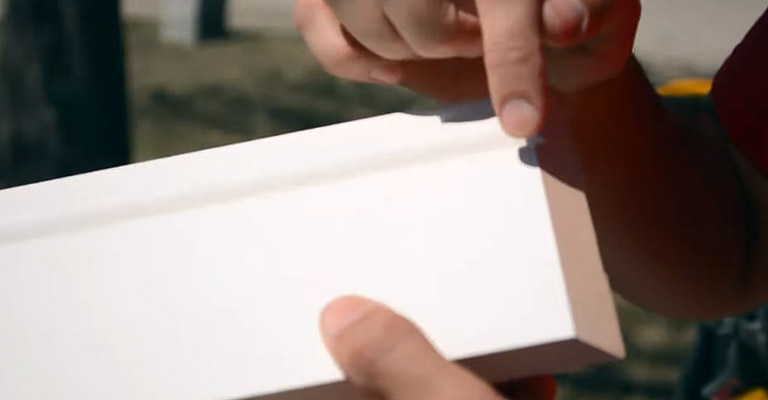 Polystyrene instead of MDF 
Polystyrene baseboards are almost similar to their MDF counterparts. Polystyrene boards, as mentioned earlier, are also available pre-primed. They are lightweight yet rigid enough. Besides, they are partly resistant against moisture which makes them perfect for use in humid areas. 
In some cases, polystyrene is the cheapest option. Besides, these baseboards are easy to install. Easier than their MDF counterparts in some cases, thanks to the structure of the polystyrene baseboards which allows easier cuts. Moreover, you can install them with the help of adhesives and two-way tapes.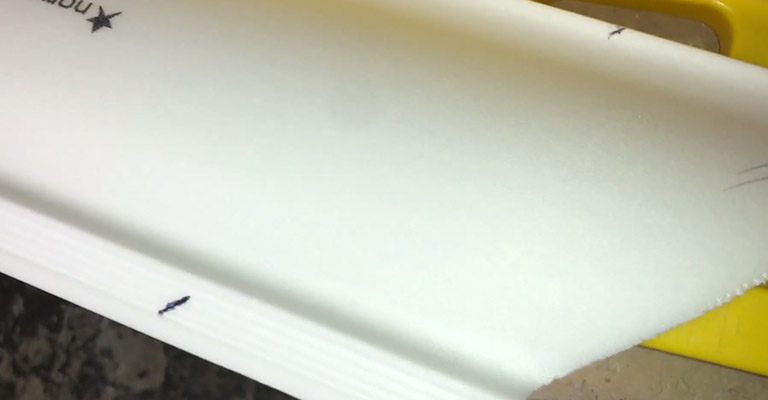 Is Polystyrene Trim Waterproof?
A waterproof trim is an absolute necessity for the kitchen and bathroom. Polystyrene baseboards offer a ton of operating flexibility. Waterproofing is one of the options. But not all of the polystyrene boards are waterproof.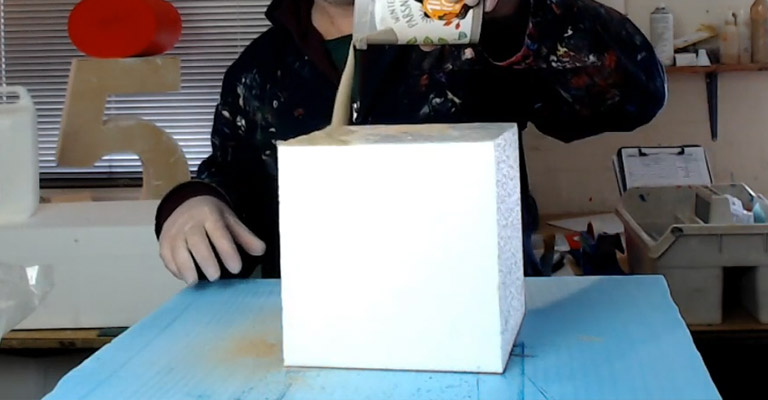 Different Forms of Polystyrene Boards
A deeper understanding is needed to judge a polystyrene board is waterproof or not. Anyways, polystyrene boards are available in two forms. Expended and Extruded polystyrene boards.
Extruded polystyrene is a closed-cell structure that hardly repeals water. In most cases, water can penetrate through the gap. This type of material is not vapor-proof. On the flipside, expanded polystyrene (EPS) can offer better waterproofing and can be used in humid areas.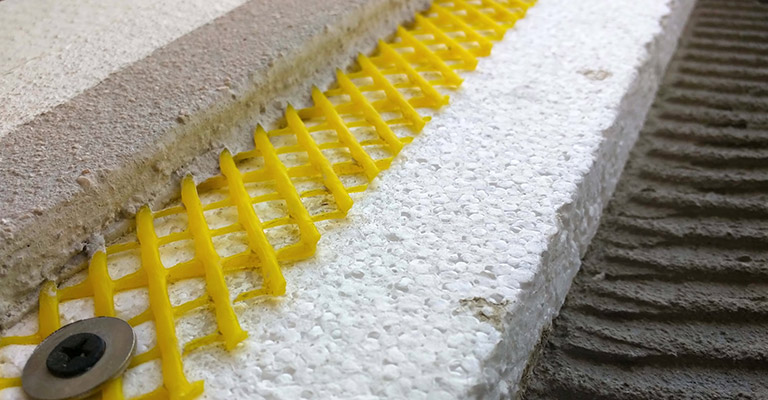 What is 'Styrofoam'? 
Different manufacturers can come up and call their product line by a different name. But it's important to know if you are buying the right one or not. Sometimes, you can come across the term 'Styrofoam'. In most cases, this is used to referring EPS. But this is a trademark for an extruded polystyrene product.  
PVC Baseboard vs Polystyrene Trim
Our discussion tends to get more interesting now! Both PVC are Polystyrene are popular and cheaper choices. But there are some difference that lead to argument.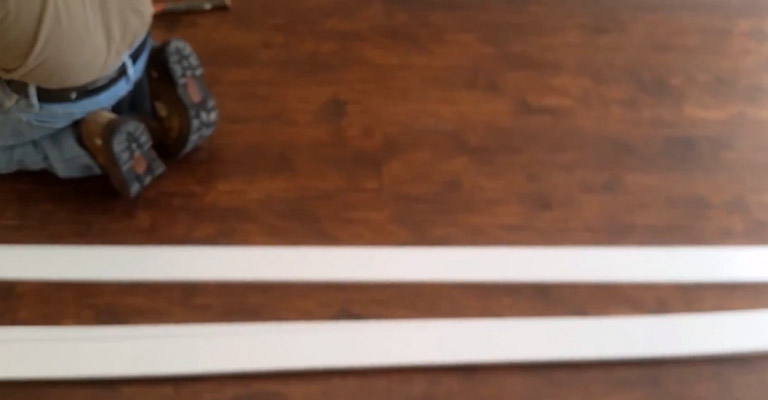 Why PVC Baseboards are Popular? 
PVC (polyvinyl chloride) is a familiar name in modern sanitary fittings. But this material can now be used for home finishing. Due to its chemical structure, a PVC trim doesn't attract water. Even, in some cases, it repeals water and prevents any cognition. That's why PVC is often considered for bathrooms. 
Besides, PVC trim is cheaper than its wood counterparts. AS PVC baseboards and trims can be installed easily, they are often preferred by DIYers. But there are some downsides of PVC materials. 
As a synthetic material, PVC contains some dangerous elements. These are harmful to the human body and surrounding ecology. These can create reproductive organ-related issues in humans. Apart from this, PVC trims need to be installed properly with nails at an equal distance. This is an extra concern during installation. 
What About Polystyrene? 
Although polystyrene trims are not free from hazards, they possess less danger. Besides, it's a lot easier to install. EPS offers waterproofing which makes it a competitor of the PVC trims in humid areas.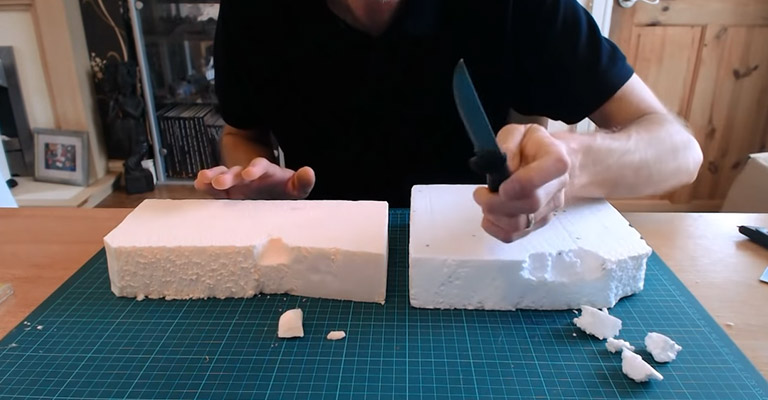 FAQ
Q: How long polystyrene trims last?
A: If you are planning to use the trim in humid areas, like the bathroom and kitchen, polystyrene trim is a better option. Polystyrene doesn't catch humidity nor traps water. This means polystyrene boards can last longer than wooden trims. Besides, it has fewer health hazards than PVC and offers much more flexibility than MDF.   
So, Should I Go for Polystyrene Baseboard?
Polystyrene baseboards are a relatively new phenomenon. Understandably, people have hesitations regarding its usages. But polystyrene is a robust material and offers a great deal of flexibility with prolonging durability. That's why it's making a permanent place in the baseboard and trim arena. Surely you can go for it.