Rewiring outlets, grounding three-prong outlets with the metal housing box, installing a GFCI at the outlet or circuit breaker are a few of the techniques through which you can easily upgrade your two-prong outlets.
Two-prong plugs are "ungrounded," which means they lack an additional "ground" wire that protects you from any electrical surges. Thus if you don't have that extra protection, you are more likely to suffer from electric shock and damaged electronics. Therefore, it is a wise decision to upgrade them.
How to Upgrade Two-Prong Outlets
Two prong receptacles or outlets lack the ground wire that safeguards humans and electrical equipment in the event of a breakdown. Two-slot outlets are totally acceptable in existing dwellings. However, grounding adds some increased protection.
Consequently, it is safer and more viable to upgrade your two-prong outlet.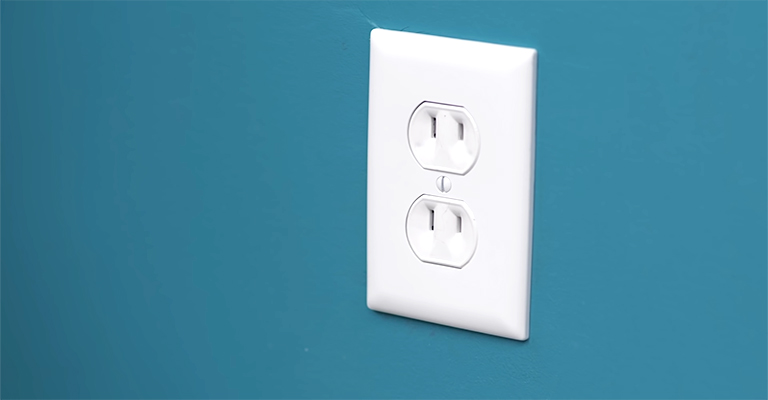 Different Techniques of Upgrading a Two-Prong Outlet
There are certain ways you can upgrade your two-prong outlet. Some of them are:
Rewire Outlets
Consult an electrician to rewire your house's outlets and electrical panel as your first and safest option. However, the cost can be an issue for many. In that case, try having your electrician rewire certain outlets into which you will connect larger or more sensitive electrical equipment, such as a computer or gaming console.
Ground Three Prong Outlets with the Metal Housing Box
A large number of two-prong outlets were put in metal boxes. Even if the circuitry was not grounded, these individual boxes were frequently grounded. It is easy to ground your outlets without replacing the wiring if your house has two-prong outlets with metal boxes.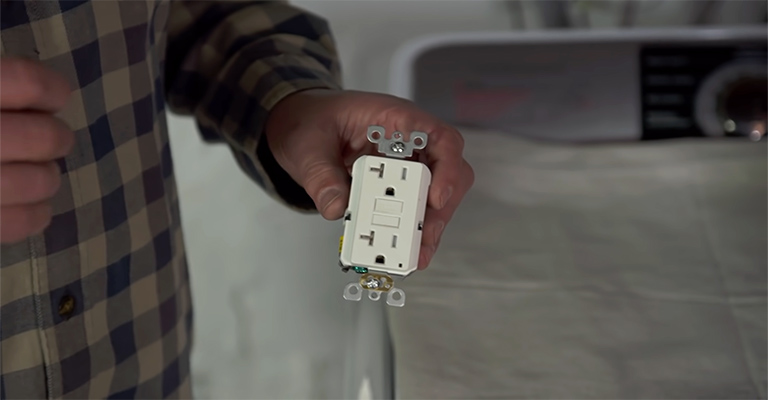 You may ground a three-prong outlet by connecting it to the armored, or BX, wire at the rear of the box if the box is grounded.
Install a GFCI at the Outlet
Replacing a two-prong outlet with a GFCI is the third option for upgrading it. GFCI stands for ground-fault circuit interrupter. They are designed to keep people safe from electrical shock. The GFCI identifies a current interruption and stops the electricity, potentially saving your life.
A GFCI will protect you against electrocution and short circuits. But it will not protect your gadgets from power surges. You should identify your ungrounded, two-prong outlet with "No Equipment Ground" if you replace it with a GFCI.
Install a GFCI at the Circuit Breaker
You may also upgrade your two-prong receptacles to three-prong ones and attach a GFCI circuit breaker to the service panel. As a result, this will protect you from electrocution. You must identify outlets with "GFCI Protected, No Equipment Ground" if you do this.
Upgrading Two-prong Outlets to Three
By following the below steps, you can easily replace your two-prong outlet with three. However, it is always advised to consult an electrician.
Check for Ground
Place one prong of a circuit tester in the hot slot (the shorter one) of the receptacle and the other to a cover plate screw.
A lighted tester indicates a grounded box. But it does not light up then it means that the box was not grounded. You have two options: install a GFCI or hire an electrician to repair the wiring.
Remove the Old Receptacle
Switch off the electricity at the breaker panel or fuse box.
Disconnect the wires from the old receptacle by unscrewing them from the box.
Install the New Receptacle
Connect the black (hot) and white (neutral) wires to the brass termination and the silver terminal, respectively. Use the terminals on a GFCI that correspond to the "line" designation on the back of the receptacle.
Secure the Ground Screw
The green screw, available at hardware stores, slips into the rear of the box's threaded hole.
Tighten the screw using one end of an 8-inch green grounding wire or pigtail.
Ground the Receptacle
Connect the opposite end of the 8-inch grounding pigtail to the three-prong or GFCI receptacle's green grounding terminal.
Next, place the new receptacle in the box.
Finally, you need to turn on the power and check if the circuit is working using a circuit tester.
Installing a GFCI Outlet
Turn off the receptacle's electricity. Additionally, to check, use a voltage tester.
Using a screwdriver, detach the cover plate.
Using a screwdriver, remove the receptacle from the electrical box.
Detach the wires on the outlet's hot and neutral ends. However, if the power is not turned off, you will be shocked by the screws.
Take out the outlet.
Ensure there is enough space in the existing outlet box before installing the GFCI. You will require to buy and install a bigger box in case the GFCI is too large.
Reverse the procedure with the GFCI receptacle.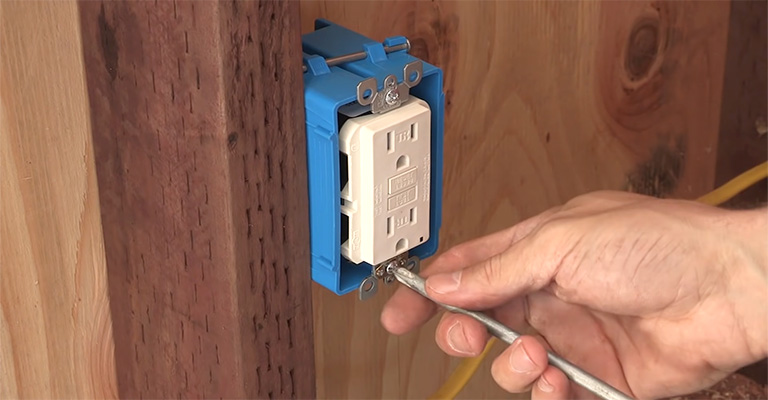 Grounding Two-Prong Outlets
You will require grounded outlets ultimately to guarantee safety. Sometimes your house is grounded except for some of your outlets. In that case, hiring a certified electrician to make the necessary upgrades is crucial to ensuring that the work is done safely and correctly.
Linking a wire to your outlet and connecting it all the way to the grounding bolt at the back of your electrical box is a long, difficult process that may be extremely uncomfortable for the inexperienced.
Disadvantages of Two-Prong Outlet
Electrocution and power surges are two concerns linked with two-prong outlets. These problems are associated with the fact that two-prong outlets' wiring isn't grounded. Ground wire provides a channel for surplus energy to depart the house's wiring.
Therefore, it is difficult to use surge protectors to protect your devices and appliances without grounding. Surge protectors can only function if they are connected to a ground wire. They do not safeguard electrical gadgets any better than multiprong outlets without this wire.
FAQ
1. How much does it cost to upgrade 2 prong outlets?
The price of two-prong receptacles is at the lower end of the normal $3 to $5 range. The three-prong variants will be more expensive.
2. Are two-prong outlets legal?
Two-prong plugs are permitted in residences, as long as they are in good functioning order, as per the National Electric Code. You are not required to upgrade to a newer model if you opt to replace your two-prong outlet.
3. Do 2-prong surge protectors work?
Surge protectors aren't recommended for two-prong outlets since they don't have a ground. It's also not enough to just replace two-prong outlets with three-prong counterparts. In reality, this poses a risk of electrocution and damage to the appliance.
4. Is it expensive to ground an outlet?
The labor will take approximately 30 minutes and cost roughly $225 on average. If the electrician needs to install grounding at the main fuse panel or circuit breaker panel, expect to pay at least twice as much.
5. Will A Surge Protector Work On An Ungrounded Outlet?
A surge protector on an ungrounded outlet is not recommended to have for a house as it can damage electrical equipment, cause health hazards even can cause an electrical fire.
Conclusion
You may avoid electric shock by changing a two-prong outlet to an ungrounded three-prong GFCI. However, as it is not grounded, it won't offer the essential ground protection to keep delicate equipment from being burnt by voltage spikes. Thus, if you want full protection then you have to ground the two-prong outlets.