A fresh coat of paint is an excellent way to revamp your space if you aren't planning to embark on a home renovation soon. In addition to being affordable, painting is also a great family project.
A paint that is easy to apply is desirable to both painters and homeowners. An ideal paint is neither too thin nor too thick. Thin paint drips more easily than thick paint. It is possible for paint that is too thick to dry before the painter has covered the entire surface.
A homeowner should know that Valspar paint comes in several different finishes. There are currently four Valspar zero-VOC products available.
Valspar Reserve,
Valspar Signature,
Valspar Ultra 2000,
Valspar Ultra 4000.
Since the launch of Valspar Reserve, all of its products contain no VOCs. Signature by Valspar is the most recent product to benefit from a new formulation, which performs and lasts better than its predecessor.
Colors ranging from the palest to the deepest hues are all made from VOC-free tints that color the zero-VOC paint base.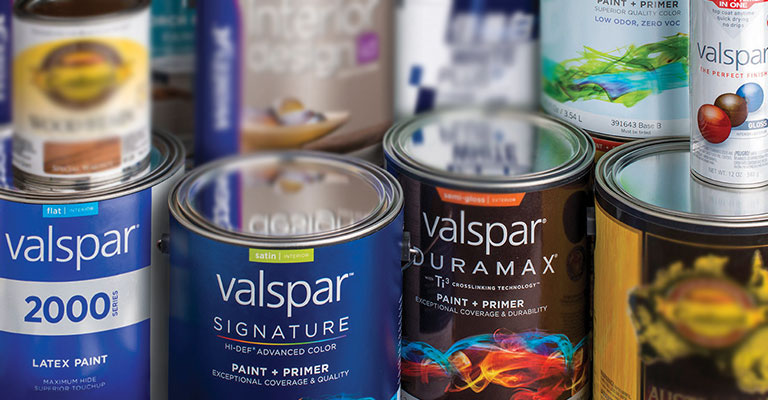 Valspar Signature®
This new improved primer and paint provide smooth coverage and excellent hide. Scuff Shield Technology from Valspar protects the paint against scuffing and stains. There are four sheens offered by Valspar Signature: flat, eggshell, and satin. 
Valspar Reserve®
Reserve has been a standout product in a competitive market since its launch. An independent consumer magazine rated Reserve as the best zero-VOC paint for the second consecutive year in its testing. 
Unlike many other paints and primers, it is a one-coat application that is convenient for today's busy lifestyles. It is also stain-resistant and scrub-resistant, which makes it an excellent choice for households with children and pets. Sheens vary from flat to eggshell to satin to semi-gloss.
Valspar Ultra® 2000
The Valspar Ultra 2000 is a professional-grade go-to coating that provides excellent touch-up and coverage and best-in-class durability. A good choice for repainting and renovating residential buildings, as well as new construction. 
Spray, brush, or roll the paint for a smooth, uniform finish that is durable. The paint flows and levels well in all three ways. In addition to flat and eggshell colors, Ultra 2000 also comes in semi-gloss colors.
Valspar Ultra® 4000
It's recommended for commercial and new construction maintenance and new construction needs, as it provides excellent hide, cover, and durability. Applied easily with a brush, spray, or roll, it provides excellent hide, cover, and durability. Flat, eggshell and semi-gloss Ultra 4000 finishes are available.
Different Levels Of Valspar Paint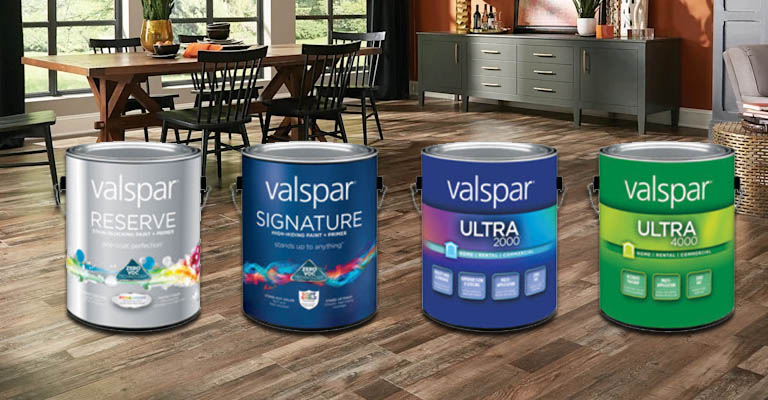 Sheen might seem like an insignificant detail, but it plays a prominent role in the way paint works in a particular setting. You can choose between flat and high-gloss finishes, and each will suit different situations. A few of the most common sheens are listed below, as well as how they differ.
Gloss
Gloss paint has a shiny finish as its name implies. In addition to its shine, it has an outstanding stain- and scrub resistance, making it the perfect choice for areas with a lot of traffic and surfaces used frequently.
Semi-Gloss
Surfaces with semi-gloss finishes add a sense of shine, richness, and luster to any room. A downside of semi-gloss paint is that it generally reveals more surface imperfections than satin paint. Nevertheless, semi-gloss paint has the benefit of enduring plenty of cleaning.
Satin
Flat paints do not produce the same lustrous finish as satin finishes. They are stain- and scrub-resistant and have a good hide (sometimes referred to as coverage). They are therefore perfect for rooms with a lot of traffic.
Eggshell
The appearance of eggshell paints is soft and minimally glossy. Eggshell paint is great to paint for most rooms in your home because it's durable and low-lustrous.
Flat
Surface imperfections and underlying colors are well hidden by flat paints, which have virtually no gloss. As well as toning down bright and bold colors, they make the space feel more comfortable – especially in low-light areas. 
They don't work well for stain resistance, so they are best suited for more formal rooms that get little traffic.
Choosing A Valspar Paint Finish
Paint surfaces are subject to different demands depending on the room. You may get confused that which Valspar paint is the best? The following guidelines will help you choose the right paint finish.
In high-moisture areas, semi-gloss paint is an excellent choice because it's easy to clean. Make sure that the paint formulation is mildew resistant. If you want a subtler finish, satin paint has the same ease of cleaning as regular paint.
Master Bedrooms, Dining Rooms, And Closets
Surfaces unlikely to require frequent washing should be painted with flat, matte finishes. They are ideal for older walls that have "character," since their soft, soothing finishes hide flaws.
Trim, Woodwork, And Cabinetry
Especially for woodwork, banisters, and other detailed woodwork, stick with a semi-gloss paint. Wainscoting that is semi-glossy contrasts pleasingly with matte or satin-painted walls. 
For kitchen cabinets, semigloss paint is a great option-it removes airborne grease easily. Prepare thoroughly before painting. The glossiness of a surface is unforgiving-it shows every ding and dent.
Highly trafficked areas usually require top-quality finishes such as satin and eggshell. Easy to maintain, satin finishes are beautiful, long-lasting, and practical. A damp cloth will take care of those little fingerprints.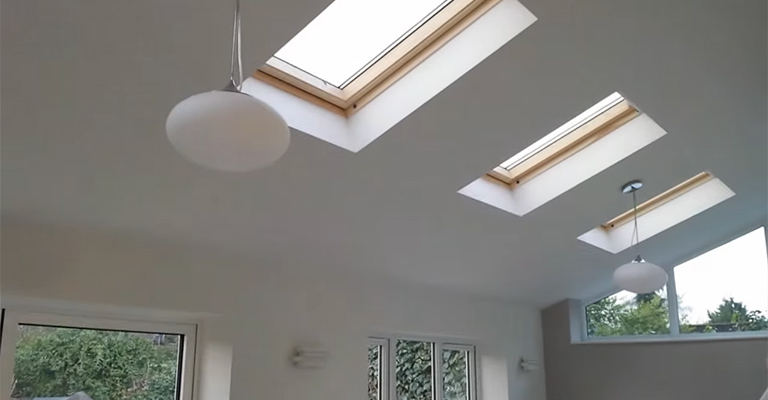 About The Valspar Corporation
Valspar: If it matters, we'll take care of it. The ®Valspar brand is a global leader in coverings that offers customers innovative products and services.
They have more than 11,000 employees in more than 100 countries who deliver coatings solutions that are best in class in appearance, performance, protection, and sustainability.
In addition to offering a broad range of excellent coatings for consumers, Valspar provides highly engineered coating solutions for the construction, industrial, packaging, and transportation sectors.
Minneapolis is the headquarters of Valspar, which dates back to 1806. New York Stock Exchange shares of Valspar were traded for $4.4 billion in net sales in fiscal 2015.
Final Words
The performance of paint is typically measured by its durability and color accuracy, and low-VOC paints stand out for great performance on both counts. 
In addition, they provide a wide range of services that can be utilized by homeowners as well as businesses, including offices, schools, etc. This new range of zero-VOC paint from Valspar offers a truly exciting innovation for all of us.
Allowing us to breathe a little easier while still enjoying the great performance Valspar has always been known for. Hopefully, you now know the different levels of Valspar paint. 
Depending on requirements, people generally use base 1 or base 4 paints.