A variety of factors can cause plaster cracks. They are not always visible, and they might not be noticed until the damage is done. If you face plaster cracks, you need to repair them as soon as possible before it worsens.
Big Wally's Plaster Magic is a versatile product that can be used to seal cracks, fill holes, and repair drywall. It also has a few useful ingredients that make it much easier for a DIY to do some repairs around the house. 
This plaster repair kit includes everything you need to get the job done. However, this product tends to be a bit costly; With this in mind, there are some DIY alternatives to the Big Wally's Plaster Magic kit that can save you money in the long run. 
Big Wally's Plaster Magic Alternatives
Repairing plaster with the Plaster Magic® system takes half the time and half the money of any other method. There is less mess, less clean-up, and less work for longer-lasting plaster repair.
Because no surface preparation is necessary, your plaster can look exactly like it did before you began, only without any cracks. Alternatively, you can use other materials such as diluted plaster bonding agents, wood glue, white glue, Elmer's glue, etc.
How Can I Repair A Plaster Wall The Cheapest Way Possible?
The cheapest way to repair a plaster wall is by using a mixture of plaster and sand. But, first, you need to prepare the surface by removing any loose or flaking pieces of the damaged plaster. You can do this with a wire brush or by using a sander with grits ranging from 100-120 grits.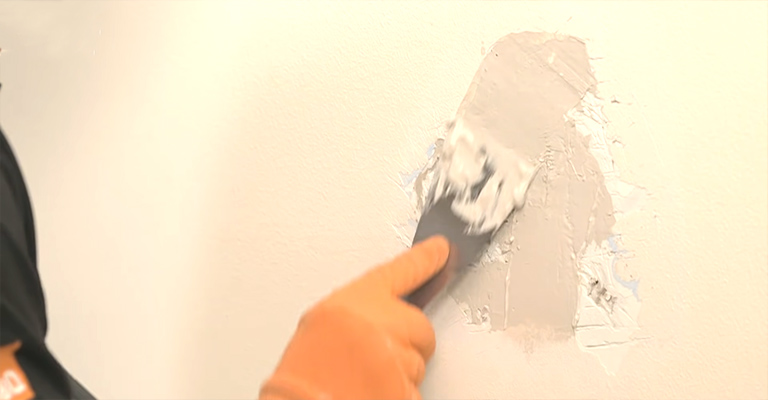 Then mix the two materials together in equal parts and apply them onto the surface in thin layers until you reach desired thickness. Finally, use sandpaper to level off the surface and smooth out any bumps in order to achieve an even finish.
That being said, an all-inclusive plaster repair kit costs a lot less than the cost of removing all that plaster, hauling it away, and then hanging the new plaster.
Can You Use Drywall Compound on Plaster Walls? 
Patching plaster walls with drywall compounds is a great idea. Before repairing the cracks, it is important to make sure that the cracks are not too deep and that the wall isn't damaged beyond repair.
The most common mistake people make when trying to fix plaster walls is using a drywall compound on a wall that has been damaged beyond repair. Instead, using a joint compound that sets will produce the best results. After the joint compound has been applied, sand between coats carefully.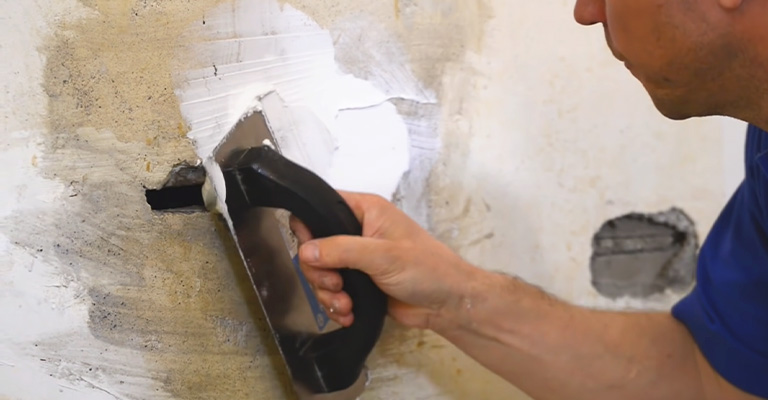 The compound will adhere to the surface and help fill in the cracks and holes. It will also seal the cracks and ensure that they don't get bigger over time.
Can You Patch Plaster With The Joint Compound?
You can use an all-purpose joint compound to make plaster wall repairs since it adheres well to almost any surface. Use an all-purpose joint compound when applying three coats of a small patch to repair a cracked section of plaster, for example.
What Is The Purpose Of Plaster Washers?
Plaster washers are used to smooth out the rough edges of plaster. They are typically made of metal or plastic, and they come in different sizes and shapes. They are commonly used in construction, remodeling, and repair work.
Is Drywall Or Plaster Better?
Compared to modern drywall, plaster has many advantages. The insulation, fire- and sound-proofing properties of plaster are also better. This material is also not prone to mold growth, unlike drywall. The material's superior quality is due to the fact that it's hand-applied by skilled artisans.
How To Repair Plaster Cracks?
Replacing plaster cracks can be challenging for a DIY-er, but it doesn't have to be. The following are some tips on how to repair plaster cracks.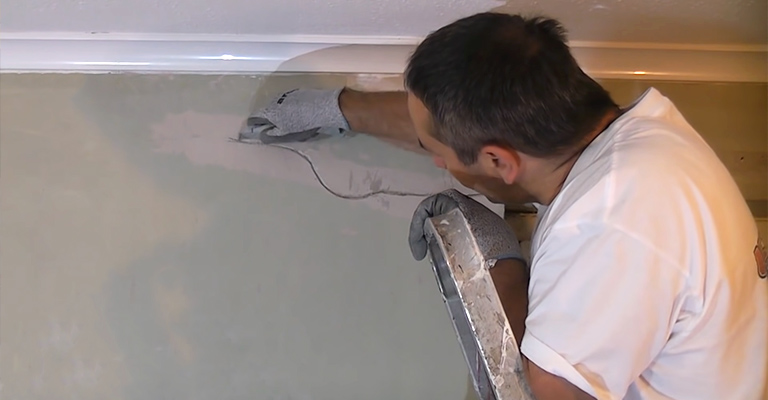 If you have cracks in your plaster walls and ceilings, you can use the following tips to repair them:
– Mix equal parts of water and cornstarch in a bucket.
– Apply the paste with a paintbrush or rag and smooth it out with your fingers.
– Let the paste dry before applying another coat on top of it.
If the crack is more than one inch long, then you will need to use a stronger plaster mixture. This may include adding extra sand or filler. The best way to repair plaster cracks is to use a mixture of white glue and water in equal parts. If you don't know, drilling plastar wall that has cracking is not so easy.
Final Words
Many people have to repair plaster walls, but it can be costly. If you want to do it yourself, make sure that you have the necessary tools and materials. In order to repair plaster cracks at home without hiring a professional plasterer, it's better to use plaster magic because it doesn't have a better alternative.