Thermafiber is meant to limit heat transfer from the outside to the inside of the home by providing a high thermal resistance for exterior walls, floors, and ceilings, as well as improving noise management.
Thermafiber is made from rock and blast furnace slag, which is a byproduct of the steel industry. They spin the raw ingredients into fibers after burning them in a furnace at temperatures above 2,600 degrees Fahrenheit. The fibers are then shaped into insulating blankets or boards.
What is Thermafiber Used for?
Thermafiber mineral wool is used in different applications like interior or exterior walls, pipes, ducts, cables, furnaces, kilns, sound enclosures, acoustical ceiling tile, asphalt mixes, brake shoes, office furniture, etc. Mineral wool blankets are excellent for insulating walls, floors, ceilings, and attics.
Thermafiber products are classified as non-combustible per ASTM E 136. Spray Polyurethane Foams (SPF) are highly flammable and pose a risk during construction.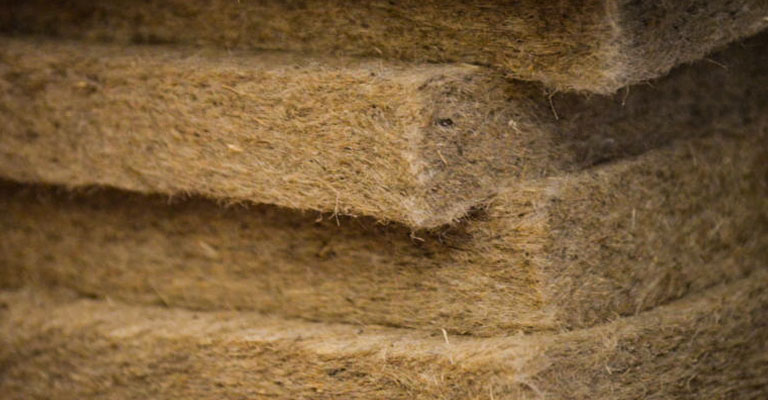 Thermafiber Fire & Sound Guard
Thermafiber Fire & Sound Guard ​is best suited for interior applications like interior partition walls, floors, and ceilings. This mineral wool insulation is designed to help keep outside noise out and minimize indoor noise from migrating from room to room. In addition, this product can handle above 2000° F.
Thermafiber UltraBatt
Thermafiber UltraBatt mineral wool insulation is developed for residential and light commercial buildings to provide outstanding thermal insulation, fire protection, and noise reduction. Semi-rigid batts are denser than standard batts or rolls, and they're simple to install.
UltraBatt insulation is non-combustible, moisture-resistant, corrosion-resistant, mold-resistant, and noncorrosive. The new formaldehyde-free Thermafiber light density products are ideal for situations where indoor air quality is a priority. Additionally, Thermafiber UltraBatt insulation is mold-resistant.
Moisture Resistant
According to the test results from ASTM C 1104, Thermafiber mineral wool insulation is moisture resistant and does not quickly absorb water. Allow the insulation to dry if it becomes wet to keep its original performance.
Reducing Sound
Both Owens Corning Thermafiber Fire & Sound Guard mineral wool insulation and Owens Corning EcoTouch QuietZone fiberglass insulation offer exceptional acoustic performance. 
The sound difference will be inaudible to the naked ear and is a question of personal preference for either the installation or the homeowner. Acoustic batt insulation can be used with other techniques to limit sound transfer in your home for improved sound-reducing performance.
Against Mold and Fungi
Thermafiber mineral wool insulation is an inorganic material made from rocks and slag that does not provide a food supply for mold growth. Thermafiber materials have been tested according to the ASTM C 1338 standard for assessing insulation resistance to fungal growth, providing mold resistance.
Reasons to Choose Mineral Wool Insulation?
Thermafiber Fire & Sound Guard mineral wool insulation batts will provide outstanding acoustic control and fire safety in residential and light commercial building applications, including interior walls, floors, and ceilings.
Thermafiber Examples
Thermafiber claims that hundreds of conventional offices, hospitals, and stores around the world benefit from their products and technical skills, including the Petronas Towers in Malaysia and the Hearst Tower in New York. 
Six of the world's twelve highest buildings have Thermafiber insulation installed. The world's tallest building, Burj Khalifa tower in Dubai, United Arab Emirates, is the most recent addition.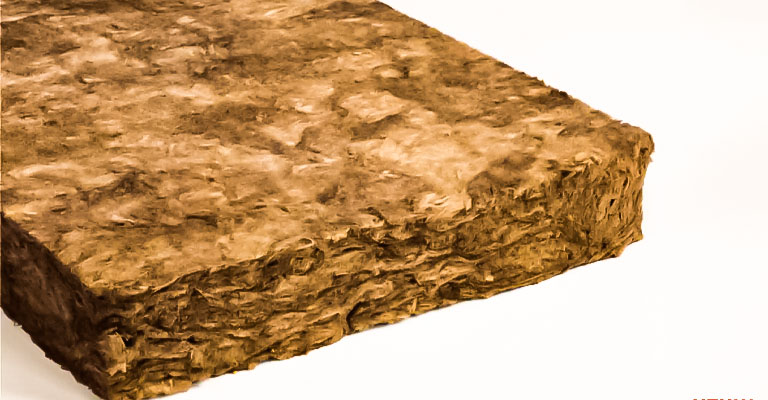 R-Value
Thermafiber mineral wool insulation has an R-value of 3.7–4.2 per inch of thickness. By product type, it comes in a variety of thicknesses, densities, and facings. 
Mineral wool's insulating performance is obtained by its densely packed fibers, as evidenced by its R-value. Its strong heat flow resistance means year-round comfort and energy savings.
FAQ
How Does Thermafiber Mineral Wool Insulation Differ from Roxul Mineral Wool Insulation?
Thermafiber and Roxul are both mineral wool insulation products. With a minimum of 70% recycled content1, Thermafiber mineral wool insulation products dominate the market. 
Owens Corning was the first to announce the upcoming release of formaldehyde-free light-density Thermafiber® products, demonstrating their commitment to building science expertise, technical resources, and product innovation.
Is All Thermafiber Formaldehyde-Free?
According to Thermafiber, their material is a high-quality product that is now available formaldehyde-free. The new formaldehyde-free product has a darker brown coloring. 
Where Can The New Formaldehyde-Free Mineral Wool Insulation Be Used?
The formaldehyde-free Thermafiber products will function similarly to the light-density Thermafiber goods you're used to and can be used in the same applications. 
It can also be utilized in situations that specifically exclude red-listed items like formaldehyde, or in Living Building Challenge projects that require Declare labeling. The new formaldehyde-free Thermafiber light density products are ideal for applications that have strict indoor air quality requirements, such as institutions and health care facilities.
Is Mineral Wool The Same as Rockwool?
Yes. Mineral wool is manufactured from a variety of raw materials, including stone and glass, and is sometimes known as rock wool or stone wool. These raw materials are processed similarly to glass in that they are heated at high temperatures until they melt, then spun into fibers, much like wool.
Conclusion
To use Thermafiber products for your home, make sure to wear protective gear when installing them. If the Thermafiber mineral wool is exposed to excessive levels of dust, leave the area of dust exposure and remain away until coughing and other symptoms subside.