Wet spots on your carpet every time become a matter of shame in front of the guests. Some of us call them mysterious wet spot on carpet because we don't know when and how they were actually created. So, read out our article and eliminate spots forever!
Why Are There Random Wet Spots on Carpet?
Wet spots on carpet are the signs that your carpet has come in contact with water. We have described the all-possible reasons why your carpet becomes full of random spots. Read these word by word.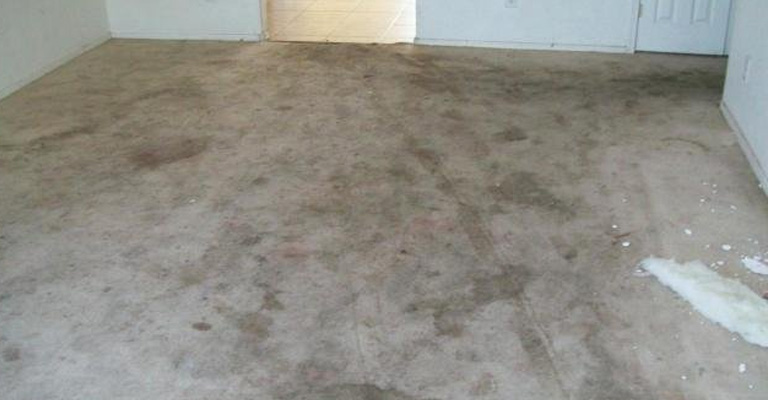 Old Moisture
For a certain reason and carelessness, old moisture takes place under the carpet surface. Maybe it is for a leak on the floor of your house. Old and stinky moistures create dark spots on the carpet surface as well as constant sickness. It needs proper vacuuming and cleaning to solve these moistures.
Wet and Dark Environment
If someone goes for a weekend trip, leaving his room fully dark and closed, dirty bacteria and fungus will grow up and make your carpet wet. So, before leaving, make sure sunlight enters properly into your room.
No Air Flow
Odor and moisture take place when there is a lack of fresh air in your room. If you cannot ensure proper airflow, all tools in the room along with the carpet become wet and full of dark spots. So, frequently open the windows, turn on the fans. You can also use a dehumidifier to eliminate excess moisture and humidity.
Moisture Impacted Furniture
Sometimes, if the furniture in your home becomes affected with wet moisture and humidity, gradually these will wet and put spots on the carpet body. When this condition occurs, dry that furniture or replace them. 
Saturated Carpet Pad
It is very common for a carpet pad to be saturated with mold, water drops. When our home floor gets leakage and forms a damp surface, there certain dirty drops are seen on the carpet pad. Do steam cleaning for that.
Excessive Mold and Mildew 
Mold and mildew are one of the main reasons for creating wet spots on the carpet. Not only that, mold irritates skin, eyes as well as lungs and creates asthma. It is said to be dangerous for both mold-allergic and non-allergic. Mold spores generally take one to two days to grow on a wet surface. 
Leaks in The Wall and Ceiling
When you have leaks in your wall, excessive water will enter and form moldy indoor. So, as a solution, scrub your walls and change wall fittings.
Warm Weather and Sweated Floor
It is normal to feel condensed humid air in warm seasons. So then, the floor sweats and the carpet gets a spot on it. Put a fan on the floors and dry out the floor surface.
Carpet Wet House Is on a Cement Slab
A slab leak is a water leak that occurs underneath the foundation, or slab, of your home. Your home's slab is typically made of concrete and leaks are not difficult to diagnose, but reaching the problem can be considerably difficult and expensive. A slab leak happens when the soil underneath your home shifts, causing the concrete above to move. The concrete may crack as a result of the soil and clay movement beneath.
There is another reason for forming the carpet wet is leaked concrete slabs. When the topsoil under your home foundation slightly moves, concrete cracks and cement slab leaks.  Therefore, many houses bear copper water lines under slabs and results in leakage.
Solution
The faster you discover the leaks, the easier you can solve the problem. You may have overall structural damages if you ignore these leaks. So, call the repair constructors and fix the faulty slabs as soon as possible.
Carpet Wet After Heavy Rain
A heavy storm or rain produces wet carpets full of dark spots and mold spores. So, after the disaster what you have to do is:
Provide a constant airflow. Turn on fans for creating a drying situation. Air conditioners also work well for taking the humidity out. 
If mold starts to grow there, use baking soda. Just spray a little, wait for an hour, and vacuum.
Call an expert if your carpet is fully affected.
Random Wet Spots on Carpet in Basement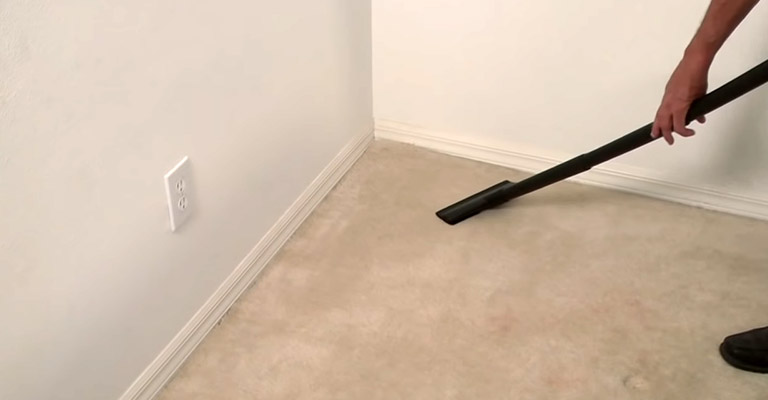 Reasons
Moisture coming from outside.
Cool and moisture concrete slabs.
Heavy rain makes the soil saturated and pushes water towards the basement.
Solution
Use wet-dry vacuums to eliminate extra water from the basement.
Dry the carpet under the sun for 24 hours.
Always try to keep airflow into the basement to defend against bacteria and mildew.
You can go for polystyrene baseboard as polystyrene does not collect humidity.
Water Leak Under Carpet
Water leaks under any of your carpet are caused because of
If there are any plumbing problems under the concrete.
Faulty drainage system.
Slightly broken slabs.
Solution
Call plumbing experts and troubleshoot the actual problems.
FAQ
Q: Is a wet carpet harmful?
Ans: Wet carpet is the powerhouse of mold, mildew, and allergic germs. On the other hand, it damages your floor and furniture too.
Q: How long does the mold take to grow up on the wet carpet?
Ans: From 24 to 48 hours, mold spores can grow up properly. When it finds its advanced stage, white or green spots are seen. 
Conclusion
Whatever it is on the carpet or somewhere else, spots are always irritating. So, find out the reasons as well as the best solutions and get rid of these.