As one of the largest brands in the world, Costco Wholesale Corporation enjoys a worldwide reputation. The company is best known for its cost-effective value that makes it one of the top companies on the globe.
The products sold by Costco are generally good. Costco also offers laminate flooring among its many selections. If you are new to laminate flooring, discussing Costco laminate flooring might be a bit confusing.
To put it simply, Costco is the best place to find and purchase laminate flooring if you are on a budget. This Costco laminate flooring review includes information about the company, the laminate flooring they offer, and their warranty policies.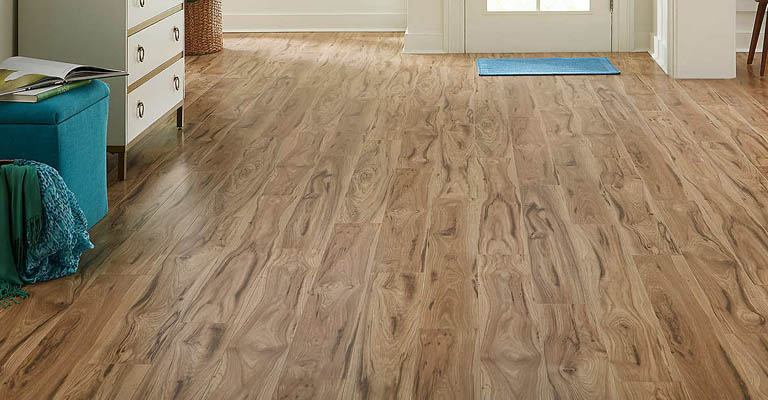 About Costco Laminate Flooring
Because Costco is known for having cost-effective laminate flooring products, even if you're on a limited budget, you will be able to find a solution at this store.
They offer affordable laminate flooring without sacrificing quality, which has been proving very popular in homes across the country.
Is Costco Laminate Flooring Any Good?
In general, laminate flooring from Costco is backed by a lifetime warranty, especially when it is made in the United States. The benefits do not stop there.
Laminate floors are protected against fading due to their anti-fading properties, which means one need not worry about them getting decolored.
The Ability To Withstand Water
The laminate flooring's challenging construction ensures that it does not let water in and is a great substitute for vinyl flooring as it is waterproof and moisture resistant.
You are not going to have to worry about coffee stains or accidental paint marks. These problems are handled by the floor material's anti-fading ability.
It is the perfect flooring option for a household with toddlers and pets. It is likely to be long-lasting and resistant to ugly stains and stains.
Harmonics Laminate Flooring
The official flooring provider of Costco is Harmonics. To give the look of hard floors without the cost and upkeep of hard floors, they match laminate to existing wood grain.
From design selections to installation, they can handle the entire process. Costco has partnered with Harmonics to offer laminate floorings on their behalf. 
There are a wide variety of laminate floors offered by Harmonics Flooring and Costco. Their prices differ, but what is more important is how they are designed and colored.
Your choice should take into consideration your existing furniture and the look of your home. Let's check out what they have to offer.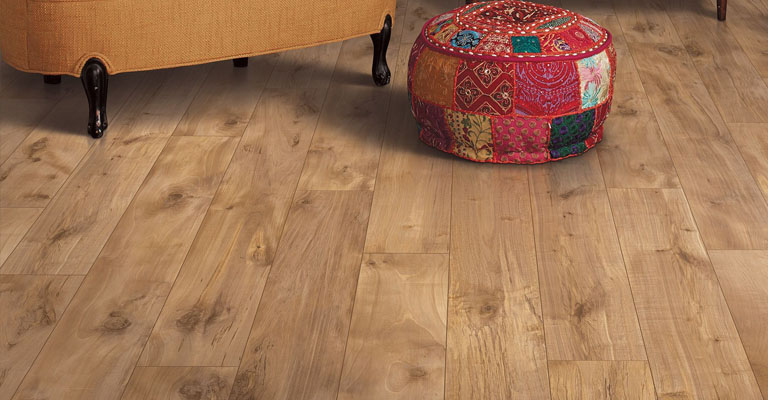 As one of Costco's most luxurious laminate designs, Sunset Acacia is rich and beautiful. The colors of autumn give off an exotic yet welcoming feel, which is rich and inviting.
Using an intricate graining and textured treatment, the look mimics that of acacia hardwood. Large panels and square edges give the piece a timeless appeal. It is well suited to both traditional and modern interiors.
Featuring blended textures, Spiced Applewood laminate is a warm and welcoming material that anyone entering your home will feel right at home.
Knots and graining on the wide planks create a more realistic appearance, and the Spiced Applewood color works with most existing furnishings.
Silverleaf Oak is proving to be an attractive alternative for customers seeking a classic hardwood look and feel. 
A variety of grey shades can be seen in the square-edged panels featuring wide and well-defined planks. These panels can be used for any style of home.
With ornate graining details and a deep and rich appearance, Savannah Hickory laminate flooring has an authentic appearance. 
In addition to providing a luxurious feeling in a room, it works well with a variety of furniture types. Traditional or modern homes will look great with this.
One of the most popular choices for homeowners is the Newport Oak, designed to mimic the European white oak.
Detailed knots and splits give it a realistic look, along with intricate detailing to make it as authentic as possible. It's the perfect choice for homes with more traditional tastes, thanks to its edges that help define each blank.
Why Should You Choose Harmonics Laminate Flooring Costco?
The installation and maintenance process is cost-effective when you buy harmonics laminate flooring from Costco.
Due to the difficulty in installing real hard floors and the fact that they require high maintenance, many people turn to laminate flooring.
Costco Flooring Reviews
Let's go through the Costco laminate flooring reviews so you can educate yourself more on laminate flooring. 
Hand Scraped Costco
In addition to being one of the largest sources of laminate flooring, Costco also provides customers with hand scraped laminate flooring, which has a deep texture for a truly authentic wood look.
Laminate flooring made of hand-scraped wood has been designed to replicate real wood. If you want vintage-style flooring, hand scraped laminate is the right choice.
Each plank of laminate will feature the scraped texture of real hardwood, creating the vintage style you desire.
Also, these types of Costco laminate flooring are available in many styles and colors that are created by many manufacturers, which means that the laminate floors have a rich texture. Costco laminate flooring is very popular worldwide due to this factor.
Laminate Wood Costco
This is a large company that sells a variety of home improvement products, such as laminate flooring. As a result, Costco provides a wide variety of wood laminate flooring styles and patterns.
Surely, you would be able to eventually find the laminate wood Costco as you desire if you were just looking for the one with the wood look.
Besides oak and hickory plywood, many laminate floorings appear like wood, including walnut and hickory plywood. Likewise, laminates come in many different colors, so you can choose the laminate that best matches the interior design of your home.
As well as the laminate flooring quality, Costco also offers wood laminate flooring that is of outstanding quality. Having abrasion resistance means it can withstand significant wear and tear. This is especially important in busy places where there is high foot traffic.
Costco Floors With A Lifetime Warranty
Since Costco has been in the market for forty years, it has observed the needs and expectations of its customers. Costco's laminate flooring market is based on parameters that nobody can deny, just like its successful business model.
Consumers at Costco are provided with a lifetime warranty on laminate flooring. Laminate floors from Costco are cost-effective and contribute significantly to its large volume of sales.
Alternatively, you can order samples from the Harmonics website at $5 each or visit the Costco outlets to check out their products.
The customers of Harmonics can purchase floor maintenance accessories by calling Harmonics Customer Service. The company also comes up with mouthwatering deals like $10 off each carton of flooring.
Quality
The laminate flooring layer is imprinted with a stone tile or graining to have the effect of a giant laminated picture being displayed.
Laminate flooring is protected by the layers like a protective sheet which never compromises the flooring's brand-new appearance and maintains it for years to come.
Costco Laminate Prices
Compared to other flooring options, all Costco laminate flooring options are very inexpensive. Providing the same look at a lower cost, it is the best replacement for the most expensive floors.
Costco laminate floor prices may differ due to the variety of laminate floors available in their stores. Prices range from $1.99 per sq. ft.
Underlayments are attached to laminate layers; however, you can buy transition strips and other supplies separately. Costco laminate flooring installation costs range from $1.75 to $2.50 depending on where you live.
Costco Laminate Flooring Installation
If you install the floor by yourself, you can save a lot of money on the installation cost. A true DIYer needs to be capable of undertaking a home improvement project.
These prices, however, may be valid only for a limited time. They could increase in the future due to a variety of reasons. However, at least you have a clear idea of the cost.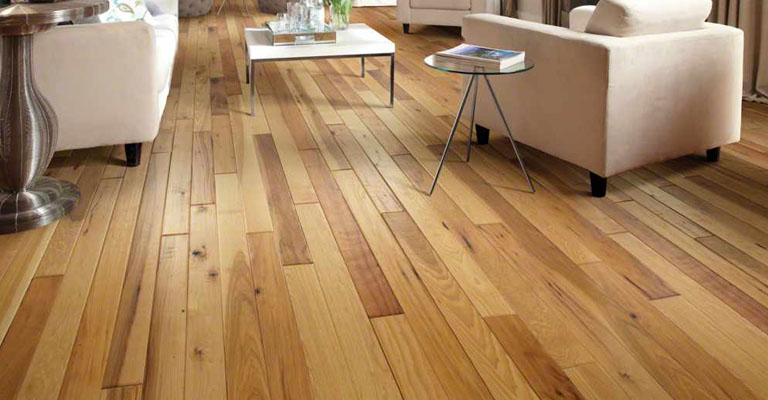 Final Words
Make use of the sampling service offered by Costco. To find laminate that best suits the existing décor, it's worth spending some extra time on the search. By doing so, you will get acquainted with the advantages and disadvantages of laminate flooring too.
You may be motivated to purchase Costco laminate products now that you know all the details about their flooring material.
There is no question about the quality of the products, even though the prices are affordable. All their quality is still patented, so you shouldn't doubt it. And that concludes our article on Costco laminate flooring reviews.