Most of the modern houses are built with a duct system. But there is always the topic of which type of ducting is better for the house. The question is easy to ask but the answer isn't that easy. 
Here we will discuss both the rigid duct and the flexible duct. Find out the pros and cons of each type of duct and what kind of places are better for what kind of duct. So that depending on the building and budget, you can choose what duct to go for.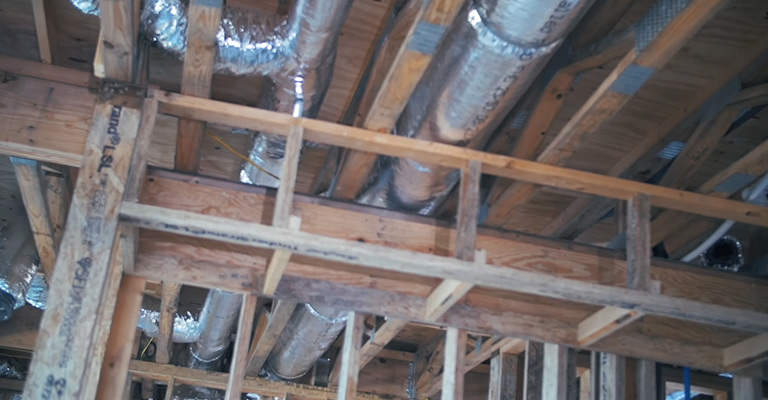 Rigid vs Flexible Duct
Though flexible duct is relatively newer than the rigid duct, that doesn't mean rigid duct is just an old technique. Replacing flexible duct with rigid duct is a new craze now-a-days. Both have their good and bad sides. In some places, rigid works better than flexible and vice versa. But first, let's see the pros and cons of each duct.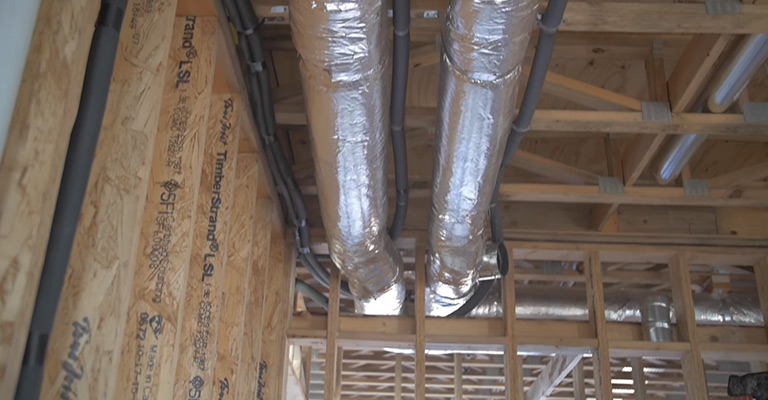 Rigid Duct
The rigid duct is made from metal, usually galvanized steel or aluminium. So, it has a smooth inside surface. Since it is smooth inside, it doesn't hurt the airflow which is good for carrying air over long distances with relatively lower energy cost.
But, since it is made of full metal, installation can be costly. It also needs maintenance over a long period which can be costly too. To install a rigid duct you have to first design a system for the building for the best performance.
But as long as you have a good design, the installation is usually not that difficult. But it can get sometimes get loud because of all the smooth airflow. 
One of the best thing about the rigid duct is the lifespan of it. It can easily stay intact for a hundred years because of the metal used in it. 
Flexible duct
The flexible duct is usually made of a plastic sheet with a metal coil on the inside to keep its shape. The outside is wrapped with insulating materials to maintain the inside air at its temperature.
Since it is made from plastic wrap, the inside is not smooth, unlike the rigid duct. The non-smooth inside does hinder the airflow a little bit but it is not something that is noticeable. 
As for energy consumption, because of the non-smooth inside, it does need a little more energy but it is nothing big that you have to really worry about. At a shorter distance, it is almost non-existent. 
A flexible duct needs to be installed properly by an expert for the best airflow. Since it is flexible, a non-expert hand may install it in a way that hinders the airflow. So you have to look out for that.
Flexible duct installation does need to be designed for the best performance but you can also do it relatively okay without designing. It is also relatively cheap to buy and install compared to the rigid duct.
Which Kind of Duct Is Better for Me?
Depending on what kind of building and for what you are ducting, you may need to use one over the other. The budget also plays a factor here. If you do not have the budget to go for the rigid duct then you have to use the flex duct no matter what.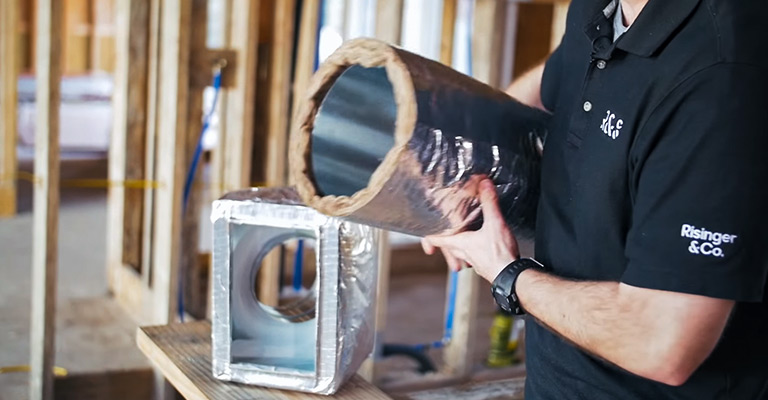 Family Sized Buildings
But if you have the budget then there are a few things you have to consider. First of all the size of the building. If it is a family building then there won't be any long duct line.
Since there is no long duct line that will make the energy consumption higher or hinder the airflow you can use the flexible duct and save some cost. One thing you have to look out for is the turns. 
In most of the flex ductwork, airflow could be hindered if the turns are not good. So make sure to leave enough space when doing the turn to get the best airflow.
Industrial or Commercial Office Buildings
If you are making an industrial or office building, then the rigid duct is a must. Because in an industrial building you have to consider longevity as well as covering the whole building. As a result, there will many long-running duct lines.
These long duct lines greatly hamper the airflow of a flex duct and increase energy consumption. So, even if it costs more to install a rigid duct, you will end up saving money in the long run because of the energy consumption.
Certain Parts
If you are not ducting a whole building then most of the time, for a shorter ducting, a flexible duct is better. But if you are ducting a bathroom fan, then you have to consider the moisture.
A flexible duct is bad for the bathroom fan because of the moisture. The moisture can harm the flexible duct. Also, most of the time you may need to do a sharp turn in the bathroom duct. A flexible duct is not good for sharp turns.
So, an insulated rigid duct would be the better choice for a bathroom fan duct.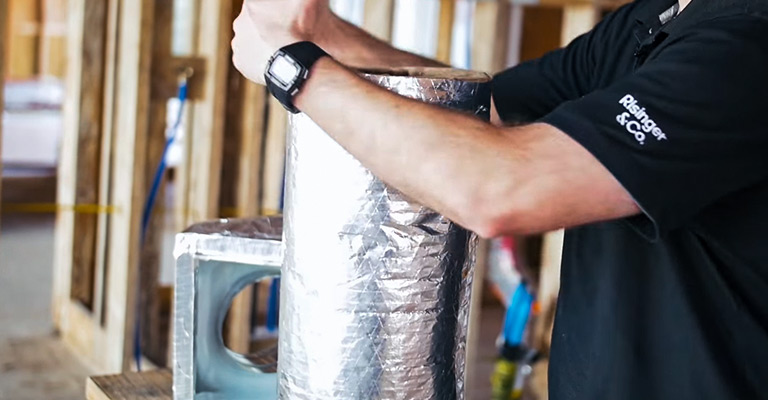 FAQ
Q: Which kind of ducting last longer?
Ans: Rigid ducts last almost a hundred years where flexible ducts if maintained properly can only last fifty years.
Q: Does bending flex duct hinder airflow?
Ans: Depends on the bend. An elbow bend (90 degrees) will not hinder the airflow as long as it is done properly. But more than that will hinder the airflow.
Q: Does a flexible duct use more energy?
Ans: Theoretically, yes because of the unsmooth inside surface. But on a shorter distance, it is almost non-existent.
Q: Which duct is noisier?
Ans: Rigid ducts can be noisy because of the smooth airflow. You may be able to hear the air but the flexible duct is noisier. Because the air has to go through more drag than the rigid duct.
Conclusion
Perfect ducting is a hard process. This is why it is always better to design a duct system and follow it. That's how you get the best performance from your ducting system. Wrong ducting may even lead to an uncomfortable living space.