Blinds can be expensive at times. That's a fact. Also, it's not a necessity. I would rather say it's a luxury. Buying blinds is a once-in-a-lifetime purchase for the average person.
Having cats may cause some people to buy blinds much more often than once or twice. And blinds aren't as expensive as you might think. The price you paid is the result of your decision to purchase expensive blinds.
You can make your home look more elegant and stylish with window blinds, which are extremely practical window covering options. Having them in the house makes it more stylish and attractive. Here are a few types of window blinds you can choose from:
Smart Blinds
Besides being automatically powered, smart blinds can also be operated via apps or voice commands. They work with Apple's Siri, Google Assistant, and Amazon's Alexa. 
Also, smart blinds can be programmed to adjust depending on the time of day, the amount of light hitting them, or whether motion is detected.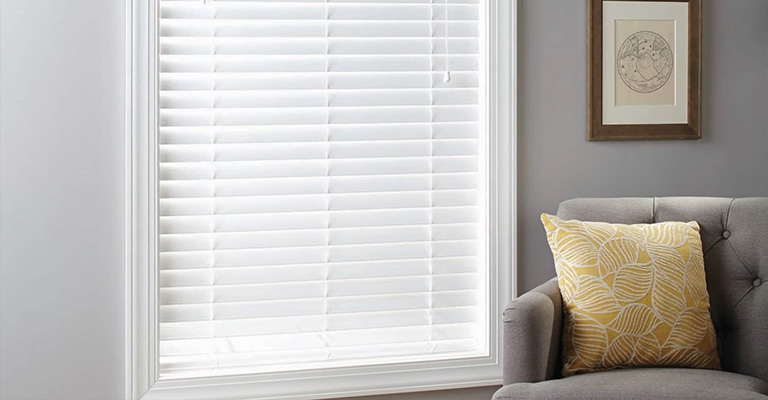 Panel Track Blinds 
Blinds with panel tracks are similar to vertical blinds. Wide cloth slats are incorporated into this combination of shutters and blinds. Vertical blinds have only one side of the slats that can be pulled. When it comes to panel track blinds, they can be oriented either way and even divided in half.
Roman Blinds 
The fabric used in roman blinds is designed to pleat when it is raised. In contrast to vertical blinds, which can be bumpy and ribbed, the slats stack perfectly even when raised. Colors, designs, patterns, and materials are available in a variety of choices and can be used in any room of the house.
Vertical Blinds 
Vertical blinds are made of vertical slats that hang on a track usually made of metal like aluminum. Sliding glass door blinds are made to fit on these tracks. Sliding glass door blinds provide privacy and light control.
Venetian Blinds 
Blinds with Venetian styling are made from horizontal slats stacked two inches high, connected by cords or fabric strips. Although they can be made of many different materials, they are commonly made of wood. 
The venetian blind is best suited for narrow windows and is commonly used in living rooms, bedrooms, kitchens, and homes offices.
How Much Do Blinds Cost?
There are many factors that impact the price of blinds, including the type of materials used and features incorporated, for example, whether cordless blinds are included. Blinds tend to be more expensive when the window is bigger. 
The bigger the window, the more expensive the blinds. You will also need to spend more if your window size is not standard and if you want custom blinds. Window blinds vary widely in price depending on what type you select. 
In general, curtains tend to be less expensive than blinds, though there are some window blinds such as Roman blinds that are also less expensive than curtains. As well as being more convenient to use, clean, and maintain, blinds can be easily installed as well.
Top 3 Reasons Why Blinds Are So Expensive
A home renovation project that requires you to replace your blinds can be an expensive undertaking.
If you need to replace your blinds, it is a wise move to understand where your investment will be going. The cost of blinds is determined by several factors.
Understanding why they are priced this way may help you make a more informed purchasing decision. Here are three of the most common reasons blinds are so expensive.
1. Labor And Custom Blinds
The cost of custom blinds is even higher than that of traditional blinds, and you can probably guess why. The cost of custom blinds is high because custom blinds require a lot of labor to manufacture.
A custom measurement must be taken, and that may require a visit to the home for the measurement.
If you decide not to design custom blinds for the windows you need, you can use stock blinds or have them cut for your windows, once all your windows are measured.
In any case, there is always going to be a significant cost associated with getting custom blinds. Since there are more people working on the project and the project has to be completed more slowly, the price of the blinds will go up.
Some unfortunate homeowners do not have any other option but to invest in custom blinds. They cannot use a standard blind because their windows are too small to fit one. You can do a lot of cut-to-size on your own at a lower price.
The look and features will not be as custom, and you won't get as many features, but the functionality will be far better, and it will be much more affordable. In order to keep the price of blinds low, you should choose non-custom options.
2. Not A Necessity
Although blinds can be an attractive addition to any home, they are definitely not necessary. When you look at products that aren't really necessities, the price will increase.
If you are shopping for blinds and can afford to buy them, manufacturers will assume you have a reasonable amount of extra cash at hand.
Blinds may not necessarily be needed, but that does not mean that you should spend extra money on them.
Blinds can be used to provide privacy for a bathroom window in certain circumstances. The market has a variety of cheaper options for simple paper blinds that will get the job done.
High-end blinds will be purchased by people with plenty of extra cash, and therefore are going to be expensive.
Purchasing blinds are the most expensive way to save money. It is possible to live without blinds, but you could save a lot of money if you make some sacrifices.
3. Features
There are many different types of features available for blinds. It will depend on the type that you purchase, but the fact remains that you have a great deal of choice. Depending on which features you choose, the cost of your project may increase significantly. Motorized blinds are perhaps the most expensive.
With motorized blinds, remote control can be used to operate them, and they are very easy to use and adjust. Motorized blinds are built to last thanks to their highly engineered design. Besides their size, the motors are also built into your blinds so they will not be visible once you open them.
These features will certainly increase the cost of the blinds, as they make your home more convenient and smarter. You may be able to live without these features, but they will most likely add to your home's value in the long run. It is usually for privacy purposes or to block out light that people purchase blinds.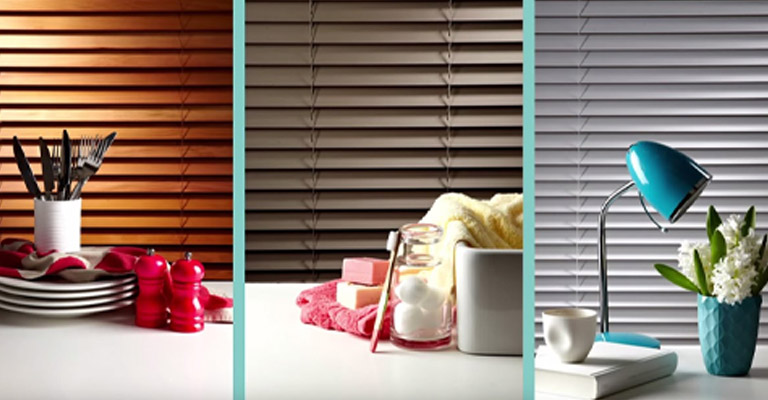 Where Is The Best Place To Install Blinds?
The lowest prices are offered by window treatment installers who charge $35 per hour. You should choose a window treatment installer with experience near you for the best service. You need to get at least three quotes to find a professional who can provide what you need at the price you want.
What Is The Best Place To Get Window Blinds At The Best Price?
Working with their dedicated suppliers can help contractors find the best window blinds price. Getting wholesale prices from retailers is much more cost-effective than buying from big box stores.
Final Words
Installing blinds in your home is a good choice, and it will enhance the appearance of the home. However expensive these blinds might be at times; it does make sense to have them installed.
Cooler, dimmer, and possibly more protected from ultraviolet light, the house will remain. Different kinds of blinds are available. You should find one that combines your budget with the features you need.
In addition to reducing repairs and extending the life of new blinds, caring for them properly will extend the life of your blinds. Hopefully, now you know why blinds are so expensive. 
You can also read about the difference between Levolor and Bali.