When it comes to vinyl fences, they provide better privacy and security than chain link fences. Moreover, vinyl-coated fences are far more durable and aesthetically appealing. However, they cannot withstand intense weather conditions and are a bit more expensive compared to the chain-link fences.
The installation of a fence on your property is no less than an investment. You have to dig deep to find the best-suited material for making the fence, otherwise, it is just a waste of time and money. If you have taken a liking to vinyl fencing and would like to convert your chain link fencing to a vinyl one, then you must be aware of its pros and cons as well.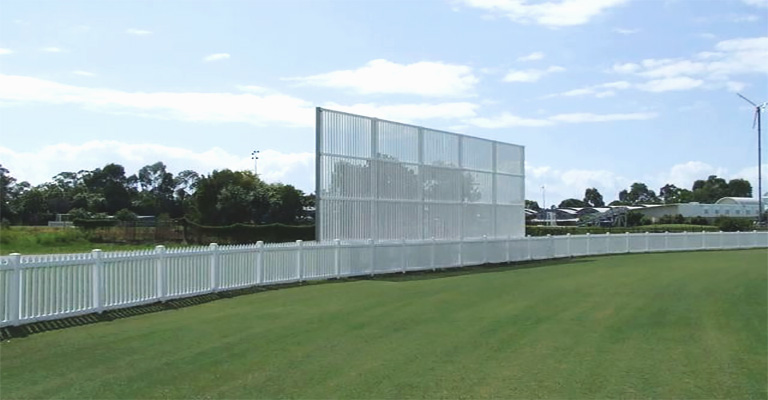 Pros and Cons of Converting a Chain Link Fence to Vinyl Fence
There is a wide range of fencing materials available to make a fence on your property. Chain link fence and vinyl link fence- both have their benefits and drawbacks. However, there are certain situations where one or the other may prove to withhold better.
Advantages of Converting a Chain Link Fence to Vinyl Fence
Converting a chain-link fence into a vinyl one has certainly its benefits. We go into detail in this section.
Custom Design
One of the best things about vinyl fencing is that you can design it according to your preference. The various custom options will allow you to choose the perfect design to complement your property.
More Durable
Since one of the primary functions of your fencing is to offer durability and security, you cannot afford to compromise in that aspect. Vinyl fencing is known for its durability. Moreover, you can add to its durability by adding an extra layer of the aluminum inside. With proper maintenance and repairs, it can last up to 20 years. 
Better Security and Privacy
Chain link fencing leaves large gaps through which outsiders can see and hinder privacy. However, since vinyl does not expand, there is virtually no gap between fences for peering eyes when it comes to vinyl fencing. It creates an opaque barrier around your property for better privacy.
Easy Installation
You can pretty easily install vinyl fencing by yourself given that you are an enthusiast with experience. However, in the case of chain link fencing, you have to hire a professional to install it for you which certainly adds to your cost.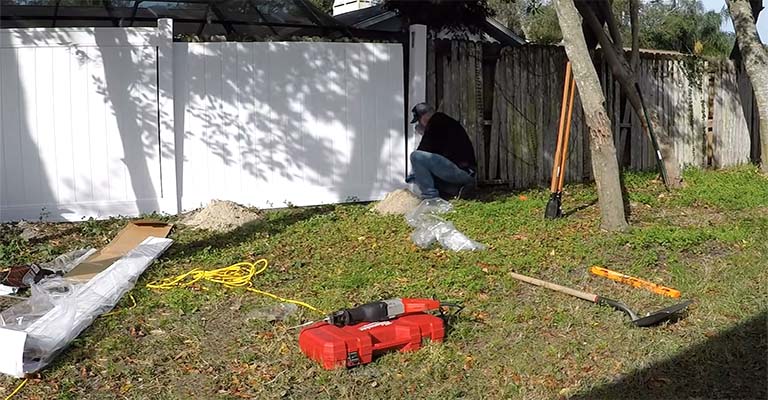 Aesthetically Diverse
Chain link in general comes in only one boring color. On the contrary, vinyl fencing comes in a variety of colors and styles that are aesthetically pleasing. You can choose your favorite color or style to suit your preference and be content with it.
Drawbacks of Converting a Chain Link Fence to Vinyl Fence
Vinyl fencing has grown in popularity in recent years. However, it is just as important to know about its disadvantages before opting to buy one.
More Expensive
Cost is a major obstruction in choosing vinyl for a fence. It is comparatively far more expensive than any other fencing material out there. Therefore, if you keep shifting often, vinyl fencing is not right for your home.
Not Suitable for Extreme Weather Conditions
This is one of the main drawbacks that fends off many customers. Vinyl fencing does not hold up well in adverse weather conditions. In areas where high winds are frequent, one must not use a vinyl fence. This is because the gust of wind may cause the fence to bend and become dislodged. 
A vinyl fence cannot withstand the impact of objects like a chain-link fence. Moreover, the harsh weather conditions may also lead to the color fading of the fence. As a result, you will need to replace or repair your vinyl fence more often. 
Requires Professional Assistance
When there is damage or fault in the fencing, you cannot repair the vinyl fence by yourself. You will need a professional to assist you in repairing the damage. This increases the cost but assures stability.
Mildew Issues
Another issue with the vinyl fences is that they tend to grow mildew. If your fences are exposed to water more often than not, then you will find yourself cleaning the mildew to prevent it from turning into mold. Besides, the mildew makes the fence look dirty and tarnishes the aesthetic appeal of your property.
Frequently Asked Questions
Typically, including installation, galvanized chain-link fences cost $8 to $12 per linear foot. For a vinyl-coated fence, the cost is around $10 to $12 per linear foot including installation.
Do vinyl fence posts require concrete?
Vinyl fence posts require to be installed into a concrete-filled post hole, as per manufacturers. This provides consistent footing and the posts will remain in line for a long time.
Can You Lay Vinyl Floor Over OSB?
It's fine to put tile or vinyl flooring over OSB if you ensure that the surface is completely smooth and defect-free. Vinyl goes on thin, so it can't stick if the surface of your OSB is bumpy.
Conclusion
As it is obvious from the discussion above, the material you choose for fencing greatly depends upon your home conditions, weather, preferences, and purpose. No matter what type of fencing you choose, the safer choice is to hire a professional to do the work for you.