Fortunately, you don't need to break your bank to protect your privacy. There are many inexpensive yet effective ways to block your neighbors. In fact, some of the ideas will cost you nothing but a bit of labor! Ideas include plants, fences, panels, screens, normal walls, and many more. Stay till the end for more detailed ideas.
How Do I Get Privacy From My Close Neighbors 
Trying to enjoy your day off in your yard or partying but your nosy neighbors trying to watch like a ghost or even interfering is pretty common. Someone intervening with your privacy can be always annoying. Are you wondering, 'how do I get privacy from my close neighbors?'
There are several natural to modern ideas, expensive to free methods to protect your yard or pool area private from next-door neighbors. You will get to know about them from this section, you can implement one or more of the ideas according to your choice. 
Tall Trees and Shrubs 
Adding fast-growing tall trees and shrubs around your house can ensure your privacy with the extra benefit of beautifying the surroundings and purifying the air around you. Most of the shrubs and trees don't cost too much and you don't even need others' help to implement this method.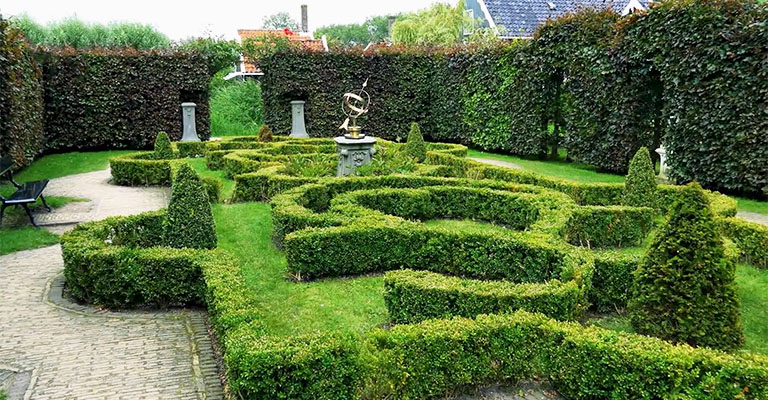 Although it is an affordable and eco-friendly option, you need to wait for a while to be able to enjoy privacy. However, it is a long-term solution and you can even get free food if you plant fruit trees. 
Lattice Screen 
Lattice screens can't hide every part of your surroundings but they can surely help from far neighbors. Those screens are aesthetic, easy to install and remove, some are flexible, available in many shapes, designs, and materials, cost-effective. You can also try growing some vines on the screen for added beauty and privacy.
Hedges 
If you have a tight space, a hedge is highly recommended to separate yards and increase privacy. Italian cypress or some other bushes can be used for this purpose. The only downside is that it's not an instant solution, you may need to wait and take care of it for years to get the perfect result.
Canvas Walls 
Canvas walls are also an inexpensive way to block your neighbors' annoying peeping. It is a more permanent and structured option than curtains or panels. 
Outdoor Curtains
Hanging outdoor curtains is not the cheapest privacy idea. Curtains are foldable, you can hang and remove them whenever you need them. Although, it can't always be a good idea in windy weather or at night.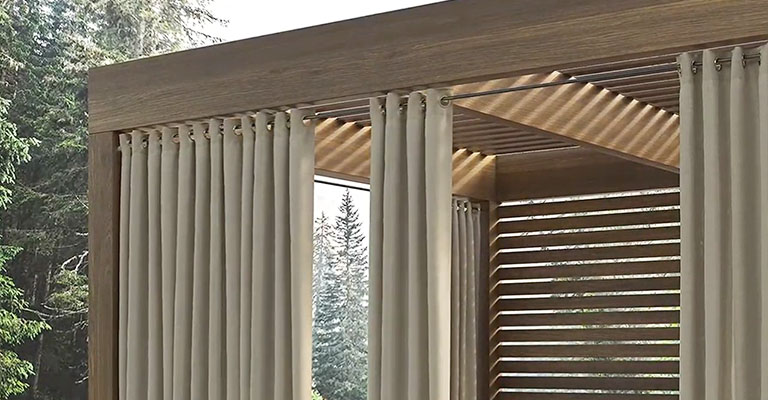 Masonry Walls  
You can block your yard with 5-6 feet high masonry walls that can be more permanent and better at privacy than any other option. However, implementing this wall will cost you more.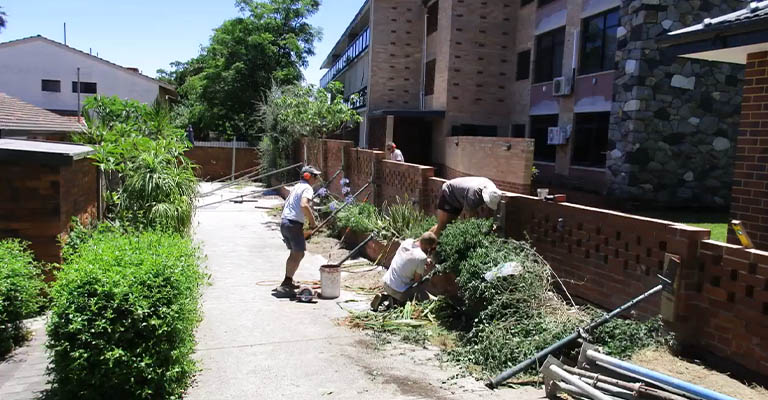 Art Wall
Canvas or art walls can be another method to protect your privacy. You can find cheap wooden pallets paint your favorite artwork on them and install the pallets around the edges. If you can do this properly, it can make your house stand out while blocking any peeping tom.
Dividers 
Dividers are rectangular outdoor screen panels that you can install in your backyard or anywhere you move as they are portable. The good thing is that you can set it up quickly to make your neighbor clueless. However, these screens can damage easily, so not recommended for a permanent solution.
Metal Fence 
You can attain privacy in your backyard by setting up a corrugated metal fence. They are not too costly and you can get them in your local hardware store. You also can install fence post solar lights for lightning in the area at a less cost.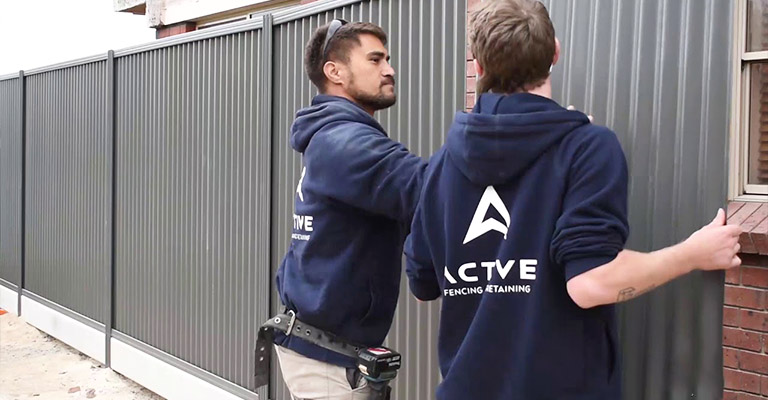 Overhead Shade 
If you got neighbors living in a higher story building next to you, vertical walls or fences won't be of any help. You can block the neighbors' view by hanging overhead shade. It can also help block summer heat.
Cascading Landscapes 
As the name sounds cascading landscape is an exquisite way to block your prying neighbors as well as beautify the house. It may need some time to implement this project, but it doesn't cost much as it looks. Just get advice from a professional landscaper for the right design for your yard. 
Closeable Slats 
Vertical blinds are very effective to block prying eyes from neighbors living in higher apartments. You may see these closable slats in hotels but they can also be ideal for your decks, patios, or porches. 
Vines on Trellis 
Growing vines on your trellis or fence can add more to your privacy. You can choose vines like Hydrangea, Clematis, or Euonymus for growing on the trellis.
Pergolas 
Pergolas can be a good choice to make a particular area of your yard private. You can use pergolas for your outdoor kitchen or patios.
Hanging Planters 
If you don't have any yard, you can still protect your window or balcony view with plants. Just strategically hang the planters to block the angles of view you prefer. It will act as a fashion outside while being a privacy protector incognito. 
Fountain
To block both the view and noise, you can go for adding a water fountain. This can add an elegant look as well as block annoying traffic noise. It can be costlier than many other methods, but there are also cheaper fountain ideas you can look for.
FAQs 
What is the fastest growing plant for privacy?
Bamboo is the fastest growing plant, so you can plant them for a natural privacy screen. They can also increase beauty to your home, nevertheless, some bamboo species can be invasive, so be careful while choosing one.
Can I block a neighbor's window?
You can't block a neighbor's window from their side or install anything to their window. But you can plant trees or use other blocking methods inside your yard to block their view from the window.
Final Statement
All the ideas on 'how do I get privacy from my close neighbors?' are potent and good enough to try. However, if you want a quick solution, go for any temporary method while arranging for a permanent solution. And last of all, try talking to your neighbors about it since proper communication can solve many problems.