Many companies produce top-rated solid surface countertop products but few of them stand out, such as Corian vs Formica. There are both similarities and differences you can notice, like the product material or the quality.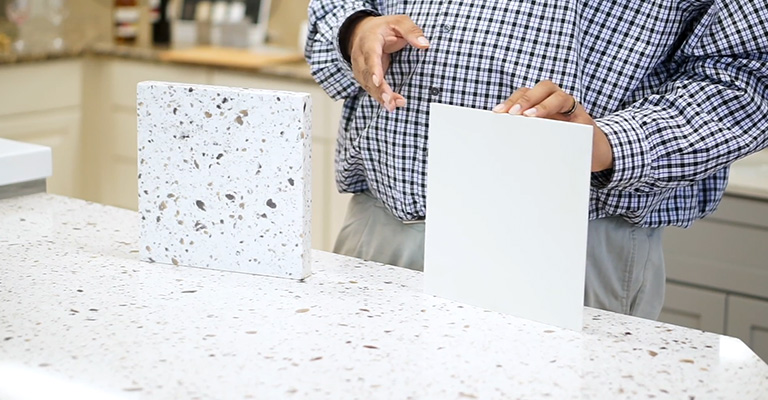 Differences in Corian vs Formica Solid Surfacing Countertops
There are differences in the process and materials between manufacturers for countertops. Corian is made with acrylic-based material while Formica solid surface is manufactured by polyester-based materials.
Corian is repairable which is obviously a plus but it also scratches very easily. So, it would be better not going for a dark color. It's also a lot more time-consuming to fit with all the polishing and sanding.
Formica is known for a bit more budget friendly option. This has become such a brand name that the terms 'laminate' and 'Formica' have become interchangeable. Formica countertops along with the best light fixtures have come a long way with textured finishings and design aesthetics. 
Corian worktops are a widely popular and durable kitchen countertop but they come with some drawbacks too. Most solid surface countertop scratches to some extent. They come heat resistant, but not heatproof. So, be careful before placing any hot items on the counter.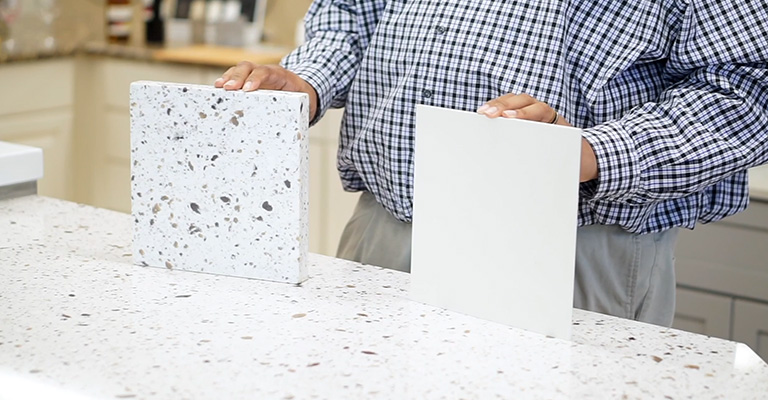 What Are Corian and Formica Countertops Made Of?
Corian countertops is made of stone-derived materials blended with acrylic polymers with other minerals. Then the mix is poured into molds to make half-inch-thick sheets. The composition is consistent all the way through; in other words, it is solid and is the same inside and out.
Like most of the other laminates, Formica countertops are built from panels of plastic that are bonded to the particleboard to create a strong countertop surface. These countertops come with a wide variety of colors and patterns, resembling wood, stone, steel and many other material designs.
Formica Corporation is very well known for making plastic laminates. However, they also make solid surface countertops along with the plastic laminates.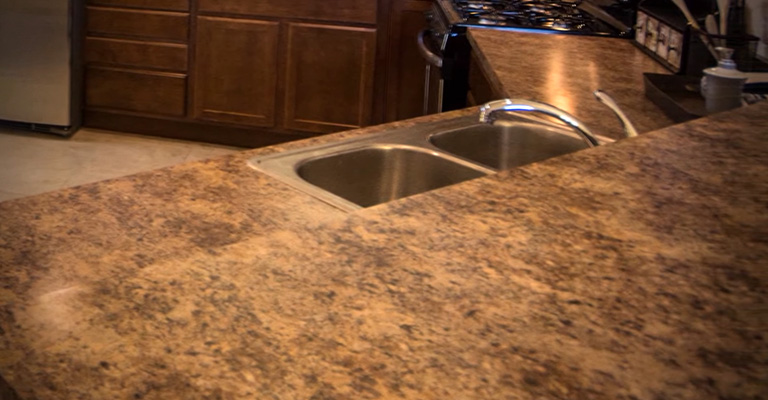 Corian vs Formica Cost, Which Is the Cheapest?
Prices for Corian vary from retailers so it's difficult to mention the exact price. Without the cost of labor, the cost of materials for Corian counters runs from about $42 to $65 per square foot. 
Formica's website quoted the average cost of a solid surface countertop at $42 per square foot in 2018, making it an attractive option for small budgets.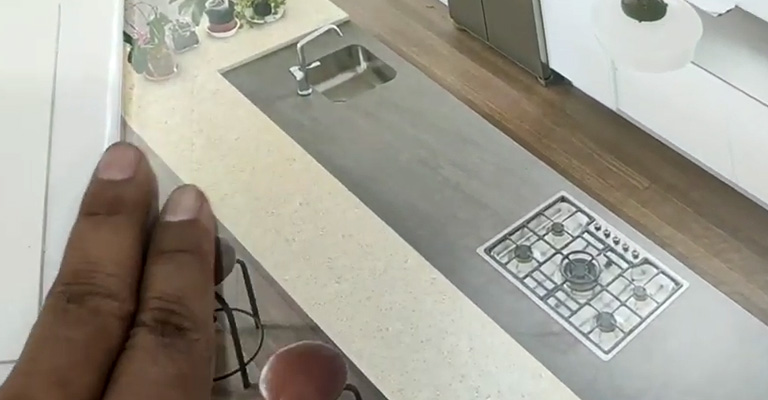 Do Formica and Corian Countertops Scratch Easily?
Corian has a bad reputation for scratching very easily. But, it depends on the color and finishing which varies on how detectable those scratches are. Also, because of the pattern, the scratches are barely recognizable.
On the other hand, Formica countertops can easily be damaged, scratched, stained, or chipped. Scratches and burns are reasons for the demise of most laminate countertops and decrease their endurance.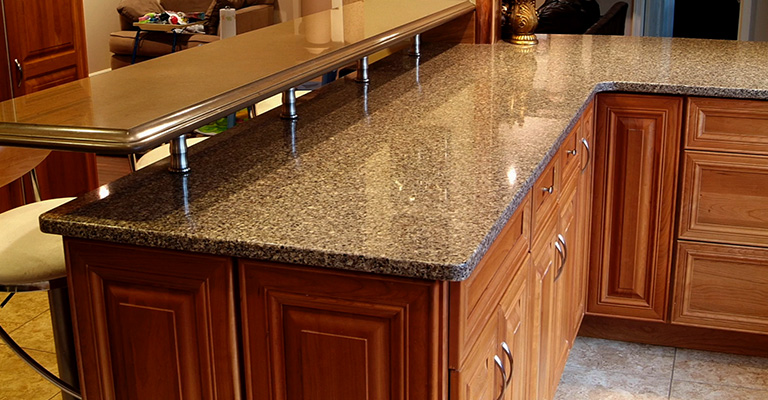 What Is the Most Durable and Stain-Resistant Countertop?
When the budget is not a headache, quartz is the best choice as it is one of the most durable and stain-resistant countertops.
Quartz makes a better material than granite or concrete as the stain-resistant and durable countertop. Quartz countertop suits every design aesthetic as it comes with a wide range of colors and styles.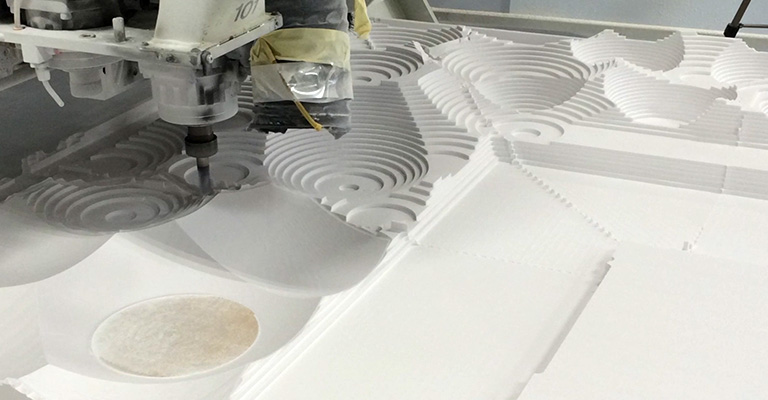 Can I Put a Hot Pan on Formica vs Corian?
It wouldn't be wise to directly place hot pots or pans on Corian countertops. Corian countertop surfaces can only handle the heat of around 100°C. Any temperature higher than that may break its chemical structure and cause permanent damage.
Even though Formica countertops are extremely durable, you shouldn't put very hot pots and pans directly on plastic, as the surfaces may get a stain. Place a heating pad or mat instead.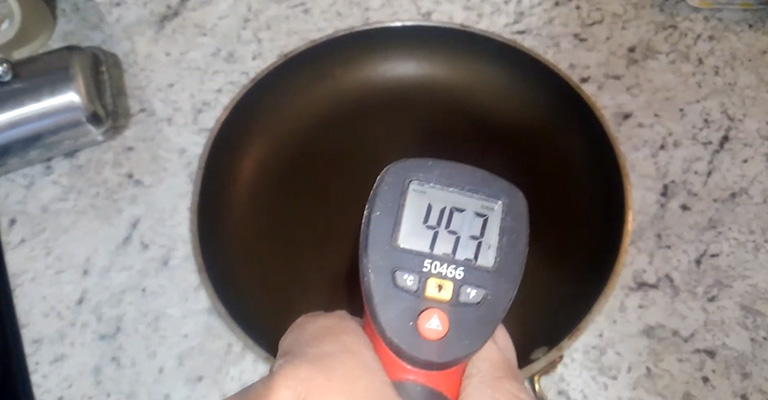 What Is the Difference Between Laminate and Formica?
People often mistake laminate for being different from the Formica. However, laminate, Formica, and Wilsonart are the same where the laminate is the material while Formica and Wilsonart are the brand names. Formica is just a manufacturing brand of laminate. Not all brands are equal in quality.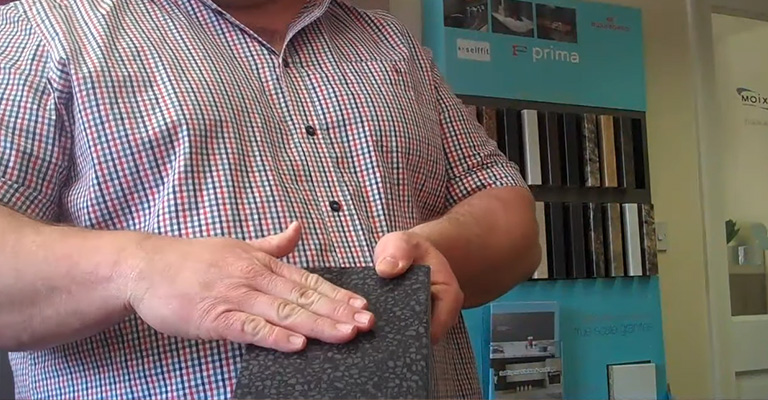 FAQ
Q: What is the difference between solid surface and Corian?
Ans: Like laminate and Formica, Corian is a brand name while the term is commonly used to suggest any type of solid surface manufactured by polymer and natural mineral ingredients.
To Conclude
Both Corian And Formica countertops have their pros and cons. Even though these two kitchen countertops may not be the most popular luxury choice, these are not neglectable either. They have a few very drawbacks with many features. By enhancing multiple aesthetic and color patterns, they provide plenty of design possibilities for your home.