It depends on what you're intending to use. The heating unit is designated by RH, whereas the air conditioning unit is designated by RC. The control circuits for RC and RH can be segregated so that they can be controlled by a single thermostat while remaining detached.
Deciding On Do I Use RH or RC on Nest Thermostat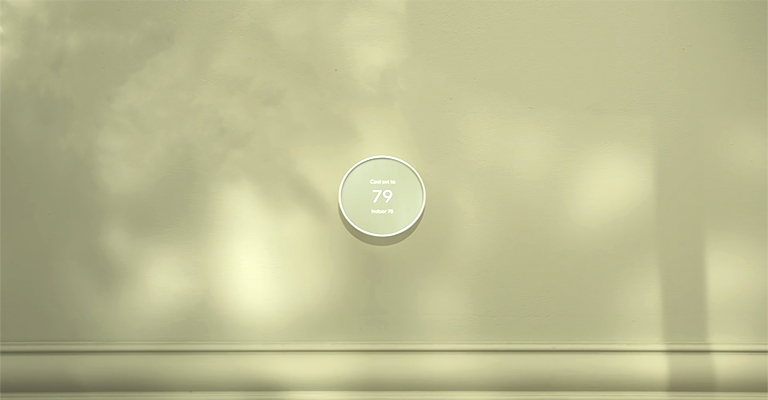 Wiring jargon might be intimidating. When you look at a circuit board or an instruction manual, you may notice a confusing array.
RC and RH are the positive terminal connection ports for 24 volts AC from your thermostat or air handler. There is usually a jumper from RH to RC if you only have one supply of 24 VAC. 
For two power sources which are quite unusual, the heating appliance will be connected to RH, and the cooling appliances will be connected to RC. For these kinds of terminals, the red t stat wire is usually used.
RH and RC on Thermostat
A thermostat powered by a transformer is found in combined air conditioning and heating devices. This transforms high-voltage alternating current (AC) into low-voltage direct current (LVDC) (DC). It is driven by a heating or cooling system in a heating or air conditioning unit. 
These systems collaborate to attain the required temperature within the unit. Every thermostat contains RH and RC wires. Depending on your thermostat, some heating and cooling hybrid systems require a jumper between Rh and Rc in case you only have a solitary red wire. The AC compressor is represented by the color yellow/Y. The heater is white/W.
RH Wire
If the cooling thermostat uses a single transformer to power both the heating and cooling systems, the wire from the transformer is known as the RC wire since it connects directly to the RC terminal.
The RH wire stands for "red heating," which means this is the wire you'll need to activate your air conditioner's heating system. Even your air conditioner has a heating system to maintain a comfortable temperature. 
While the term "red" is commonly used to describe a live electrical wire, it is not necessarily harmful, and it does not have to be red. In truth, it just uses 24 volts, not quite enough to stun you. Furthermore, the wire may not always be red. Although there is no standard for the RH wire color, most devices use red.
RC Wire
The RC wire alludes to "red cooling." The RH wire is similar in that it activates the thermostat. It is used to drive the cooling system on the RC. If you have an R, Rc, or Rh wire, you can plug it into the Nest Thermostat's R connector.
Working of RH and RC
A furnace is connected to the thermostat on your air conditioner. The heating and cooling systems are housed in this furnace. Specific cables connect the thermostat and the furnace to run those systems. This is where the RH and RC wires are located.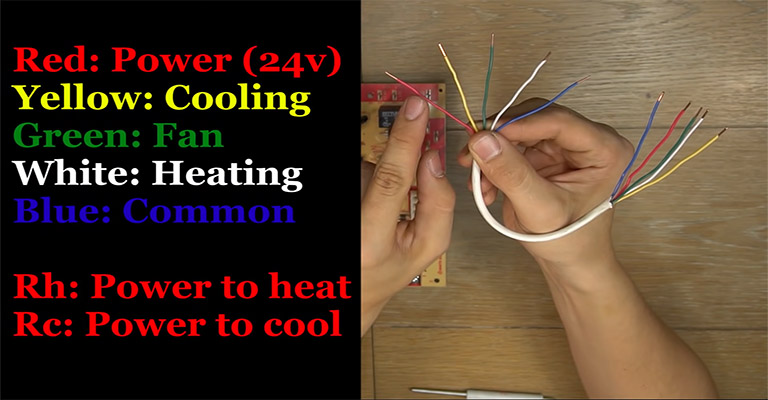 source-https://www.youtube.com/watch?v=VknvJ9POYDo
These cables are usually powered by 24 volts. Even though using them will not cause an electric shock, you should always turn off the equipment before working on or changing the wires. 
There is no RH wire on some units. Instead, there is an R wire. Because the R wire is comparable to both the RC and the RH wires, if you don't have an RH wire, the R wire will handle the heating system.
Wiring Layout
An R wire can be plugged into the Rc or Rh connector on a Nest Learning Thermostat. Only an R connector is available on the Nest Thermostat E, which is generally where an R wire would be connected.
You may have distinct Rh and Rc wires which come out of the wall and are connected to your system if you have individual heating and air conditioning systems. But those are not jumper cables, and the Rc wire can be inserted into the Rc connection while the Rh wire can be inserted into the Rh connector.
FAQ
Does R go to Rh or Rc?
The R wire in a thermostat is in charge of powering the complete HVAC system through a transformer. If you have both an Rh and an Rc, you can connect the R wire to either Rh or Rc.
Do I require a jumper from RC to RH required?
Although there is an RH termination, there isn't a second RH wire. However, the heating must be controlled, so a wire termed as a jumper is placed between the RC and RH ends to ensure that power is sent to the thermostat's heating control section.
How Do I Reset My Lux Thermostat as the Flame is Blinking?
Before starting the process of troubleshooting, you should identify what caused the flame to change color in the first place. Do this by checking for any software bugs or equipment damage. You can usually confirm this by looking on the manufacturer's website where they often publish.
Conclusion 
It's always wise to know a bit of the inside mechanism to be your savior. Rh and Rc wires are one of the important features which can operate together or alone in a Nest thermostat. Hopefully, this writing will release your confusion about these wires and help you understand the usage more.