Consumers have reported a host of problems in connection with their SharkBite connector hoses, including leaking hot water, corroded fittings, and short circuits that prevent the water heater from shutting off.Many of these problems can be avoided by simply checking for leaks regularly. If you find any, don't use the hose until you've had it repaired or replaced.
What's The Issue With The Water Heater Hoses?
Some people might not think twice when it comes to buying a new water heater. But, when the water heater starts leaking water, it is not just costly to fix this problem, but also quite frustrating.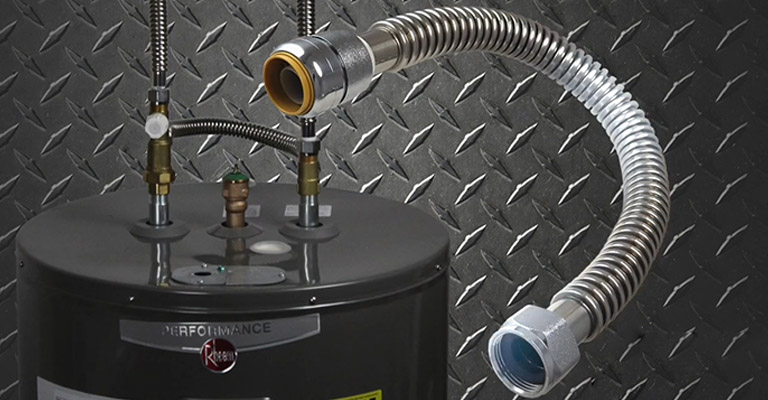 The issue with the water heater hoses is that they are fragile and don't last for long. They might break down in just a few months of use and need to be replaced.
When the heating unit starts leaking, it is difficult for homeowners to figure out where the issue lies. To fix this issue, homeowners must take off the old hose and replace it with a new hose from a plumbing store or their own home.
One of the best ways to avoid water heater issues is to replace your old or worn-out hoses with longer ones. Longer hoses provide you with more options in terms of positioning so you can direct the water where you need it most. 
They also prevent kinks which could lead to leaks. The problem with short hoses is that they don't give you much flexibility when it comes to positioning them around your home. They fail to last the expected lifetime and sometimes cause more harm than good. 
Exactly What Is Going On?
Class action suits have been filed against SharkBite alleging that the rubber inside the hoses deteriorates over time and results in black flakes in hot water and low water pressure.
Property owners who had issues with the hoses are now being contacted by attorneys with ClassAction.org to get their case started.
How Do People Feel About These Problems?
Black residue has been reported to come out of sinks, baths, and showerheads of SharkBite customers. Several complaints have been received about low water pressure, leaks, clogged faucets, and damage to home appliances and fixtures.
Is There Anything The Manufacturer Has Done About This Problem?
There are alleged to have been complaints about these SharkBite connectors dating back to 2016 and Reliance Worldwide has failed to address the issue. 
It has been reported that the company is blaming hard water or high levels of chlorine for the wear and tear on the rubber lining and recommends trying another SharkBite product.
What Is The Present Situation?
After hearing so many reports of problems with the SharkBite connector hoses, it's no wonder that consumers are hesitant to purchase them. Many consumers experienced leaking, clogging, and broken connections due to faulty connectors. These include leaks, cracks, and other dangerous situations. 
Many consumers have found themselves during an issue with their SharkBite connector hoses. This can be due to several reasons such as manufacturing defects, installation errors, or poor-quality control.
The company has responded by taking a proactive approach to ensure that all connectors are checked for quality assurance before being shipped out the door. 
You can also read about How to Stop Wind From Blowing Out Pilot Light on Water Heater.