Home becomes full of burning smells from the heater? Have to be ashamed of the stench in front of people. We have come with the complete solutions here.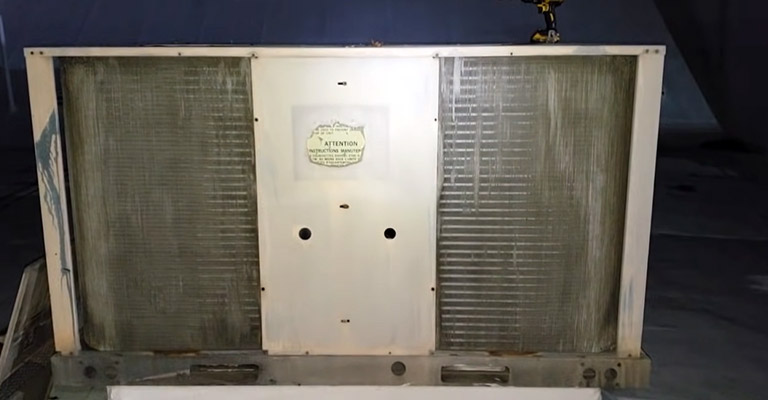 Heater Smells Like Burning Plastic, Reasons and Remedy
Burning plastic and rubber smell from your heater are very dangerous to breathe. The reasons behind this problem are:
Unexpected Objects Inside the Ductwork
Damaged Plastic Equipment
There may be an unwanted plastic (toy or any household plastic material) product in your furnace ductwork. When you activate the heater, burning of the plastic takes place and so, a smell arises. So, always make sure that all heater parts are clean. To avoid any accident, you need to shut off your heater immediately after getting such kinds of smells.
Electrical Failure
Inside the furnace, if any of the plastic wires meltdown and gets burned, then you will find a burning rubber smell. Using the heater for a long time, current overflow, or faulty current source are the main reasons for burning a wire. So, call a technician and change the melted wire.
Faulty Air Vents
Plastic materials inside the air vents can be affected and cause smells. Therefore, it can affect your air vent system and decrease the overall efficiency of the heater. As the HVAC and air vent are sensitive portions, it is better to call an experienced technician.
Damaged Plastic Equipment
Burning plastic smell can also be a sign of burnt plastic parts inside the furnace. So, check out the capacitor, plastic wires, fan belt. Find the damaged one and replace it.
Other Facts
Smells can come from the other overheated house appliances too. So, firstly find out the smell source.  Sometimes, a little burning smell comes when you open your heater after shutting down for a long time. It is a serious problem. Mechanical malfunction is also a reason for burning out the furnace. If you fail to solve, call an expert.
The Solution of Electric Heater Smells Like Burning Plastic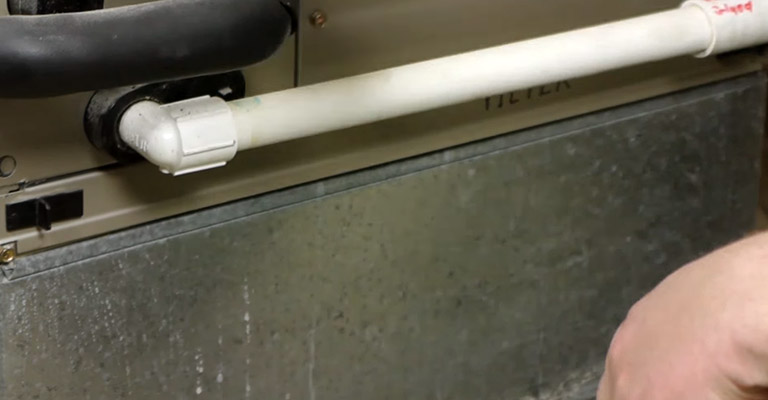 Shut the Heater Off
Sometimes, starting the heater after a long time of no use, there a little burning smell comes. It is not a big deal. Just shut down and give the heater time (5 to 10minutes) to cool. 
Keep the Heater Parts Clean
Check the heater body regularly, especially the air vents. Remove the excess dirt by using a soft toothbrush. It is better to wipe the whole heater with a microfiber cloth. Don't use water or any cleaning agent. Keep your plastic tools and materials far away from the furnace.
Check the Power Source and Electric Cables
Always do checking the heater power source and plastic cables inside. If any fault arises in your source, the heater will not run properly and produce horrible odors. Moreover, it is necessary to fix your current source and lines to prevent fault current and overflow too. Therefore, because of using low-quality current cables, burning happens easily.
Use a Vacuum
There are some hard-to-reach areas in a heater. To eliminate dust and debris from there, use vacuums with a narrow nozzle. Make sure that air filter filaments are not damaged while cleaning.
Make Proper Maintenance
Troubleshoot the whole heater by an expert after at least 12 months. Don't allow your pet hair to accumulate in the heating portion and filter. Keep the ductwork fresh always.
Burning Smell from One Vent
heater smells like burning plastic – the reasons and solutions are
Extremely Hot Furnace
Shutting the heater off for a long time, its vent stays full of dirt. So, when you on the machine, the heat exchanger gets excessively hot inside the vent and burns the dust. So before starting, make proper cleaning of the duct and vent. You can use a vacuum or an air duct for this job.
Melted Wires
Check the electric kits of your vent if there is any short circuit. Electric shorts melt the insulators or plastic wires and make an odor.
Dirty Blower
Keep the blower neat and fresh to get a smooth and quieter operation. Clear your chimney and prevent that from bird nests or insects. During summer, leaves and twigs can make a blockage in the filter. The filter is needed most to get proper airflow and control overheat.
Heater Smells Like Burning Plastic When First Turned On
If you keep your heater off for years, if furnaces and heating functions sit idle the whole spring, they will be packed up with dust and debris. Therefore, air will not flow through the heating coils and the cooling system will fail. Then when you start the machine on a cold day, the dust layers will burn off first and create burning smells.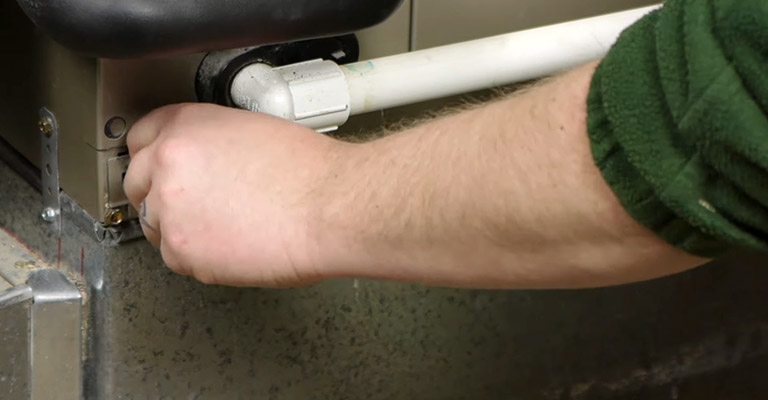 FAQ
Q: Why does the water heater smells like rotten eggs?
Ans: The problem is in your water. Your water contains Sulphur compounds. When the water becomes hot, Sulphur compounds create a reaction with the rods inside becoming a gas and producing a rotten egg smell. To solve this problem, remove the rod and bring an aluminum rod.
Q: Should I replace 30 years old water heater?
Ans: It is indicated in a survey by the US department of energy that, a furnace of more than nearly 25 years creates energy waste of 22% of the total consumed amount. Your furnace 25 years old means it has crossed its lifetime. So, to avoid any major accident, get a new one.
Conclusion
It becomes impossible for anyone to breathe and live with a horrible odor generator. Read this article and find the reasons and the best solutions to come out of this problem.