Formica is a brand of laminate that has been around for decades. Over time, it has become synonymous with solid surface material in many people's minds. However, there are some differences between Formica and solid surface – the most significant being that Formica is a trading name and not material.
No, the slid surface is not the same as Formica. Formica is a commercial brand name for laminate. Solid surface is the general term for various materials used to make countertops and other surfaces.
Also, what's more confusing is the name. Formica Solid Surfacing is a brand. A popular one too. Formica Solid Surfacing is a popular choice for kitchens, bathrooms, and other residential spaces.
Their products come in a variety of different colors and patterns. This means that you can create a unique design for your kitchen, bathroom, or any other area in your home.
What is Formica Solid Surface Countertops?
Formica is an industry leader in designing and manufacturing innovative surfaces for the kitchen and bath. With over 60 years of experience, Formica has grown to become one of the most recognized brands in the home improvement industry.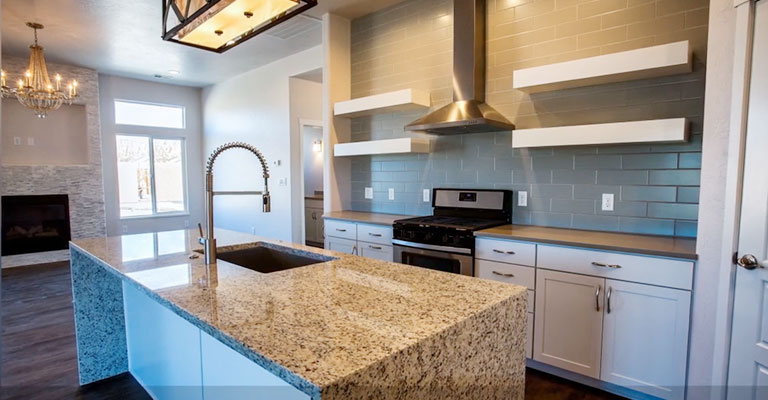 Their countertops are easy to clean and maintain because they don't stain or scratch easily. They also resist heat, so they can be used in high-temperature cooking areas without the worry of warping or melting.
A brand's solid surface products are impressive, combining acrylic resin with mineral fillers to create a fully densified composite material. Solid surfaces from Formica are a great choice for countertops, sinks, tables, and backsplashes.
Is Corian And Formica The Same?
No, they are not. Corian is a solid surface that is made of acrylic and fiberglass resin. It is durable and has a low-maintenance surface. Formica is a laminate that can be made of wood, paper, metal, or plastic and has a glossy finish. 
Now, if you are talking about solid surfaces, then they are pretty much the same except for the material used in the making.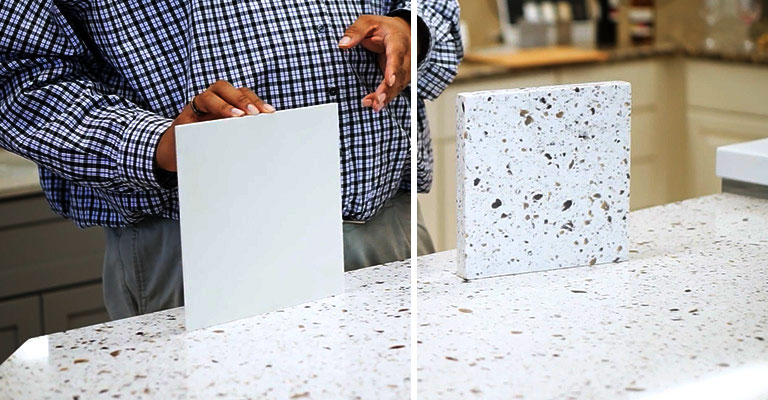 Acrylic is the primary component of Corian, while polyester is the primary component of Formica solid surface. The advantage of Corian is that it can be repaired, but it also scratches very easily. To avoid scratches, a light color would be best. 
With all the polishing and sanding, it's also much more time-consuming. If you're looking for something a little more budget-friendly, try Formica. Laminate and Formica have become synonymous as brand names.
Countertop Materials: Solid Surface Vs. Other
Cooks never settle for less than the best countertop material. Professionals enjoy the stainless-steel counters of restaurant kitchens; however, stainless steel counters are either too costly or too impractical for residential kitchens.
The majority of homeowners are able to afford solid surfaces. However, there are limitations to other options, including wood and ceramic tile. There are many porous surfaces in wood, and they can become slick and slippery over time.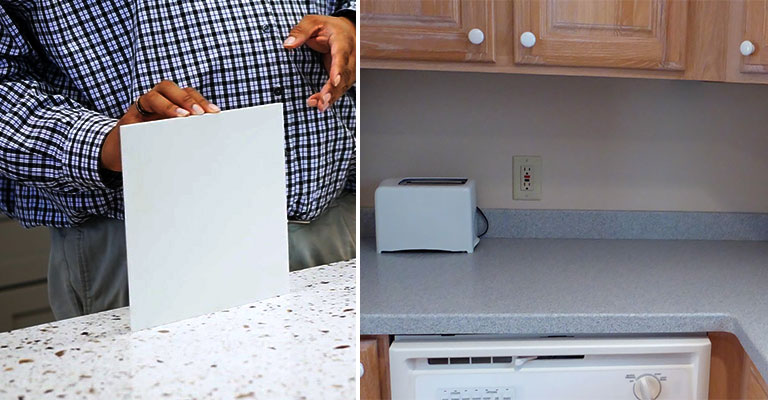 On an individual basis, ceramic tiles are hard and nonporous. However, grouted seams can make it more difficult to prepare food when they are installed in numbers. A solid surface is smooth on all sides, with the exception of invisibly welded seams.
Even granite and marble, which are relatively popular, can crack and are expensive. Natural stone will not suffer from the same through-body cracks that sometimes affect solid surfaces. And, if you seal your natural stone, it will look more beautiful than before.
During the manufacture of laminate surfaces, paper or fabric is impregnated with resin, glued onto particleboard. As a result, laminate is easily chipped and does not appear to have depth.
What is another name for solid surface countertops?
Solid surface countertops are also known by other names, such as Corian, Avonite, and Swanstone. The material is made of a variety of materials that can be polished to give it a sleek or matte finish.
Solid surface counters are versatile and popular because they're easy to clean and maintain, no need for stains or sealants.
They come in various sizes and shapes so you can find the perfect one for your kitchen decor.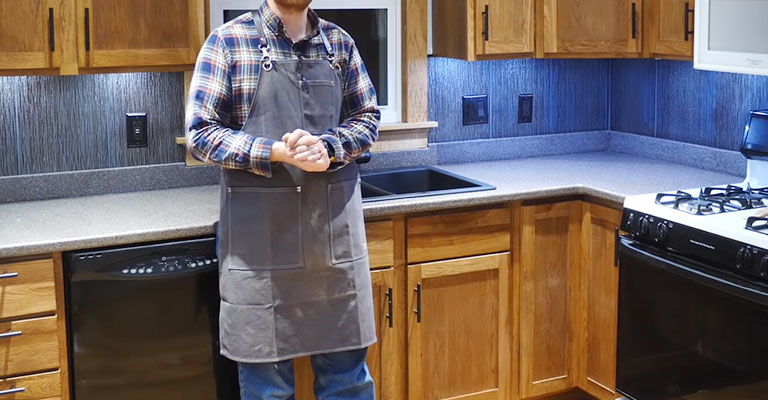 Because solid surfaces don't absorb moisture like wood does, they're ideal for kitchens with active cooking areas or children's play areas where spills may occur frequently.
Some people worry about the potential health risks associated with using this type of countertop material, but studies have not found any significant hazards when used in accordance with manufacturer guidelines.
Which is better solid surface or laminate?
Laminate is a popular choice for kitchens because it looks nice and is easier to clean than solid surface.
However, laminate can break down in high-moisture environments, which means that bacteria can grow and the wood beneath the laminate may rot.
Solid surface doesn't have this problem because it's made to withstand high use and moistures.
It also doesn't scratch easily, meaning it won't harbor bacteria once opened up.
So if you're looking for an easy-to-clean kitchen that will last for years, go with laminate.
If you want something that's durable and resistant to wear and tear, choose solid surface.
Which ever one you choose should be your final decision – don't change your mind halfway through installation.
Final Words
Formica has grown to become one of the world's largest manufacturers of solid surfacing products. In addition to manufacturing their own brand of solid surfacing materials, Formica also manufactures for other companies under contract manufacturing agreements.