Blinds are a great way to provide safe and gentle light in the home, but they also need to be dealt with properly. The Levolor and Bali blinds are two very popular blinds in the market. They have a reputation for being a high-quality, reliable, and affordable option.
These blinds have been around for a long time. While they have been around for decades now, it is only recently that they became popular as a cost-effective solution for homes and offices around the world.
Metal Venetian blinds manufactured by Levolor are the industry standard. The Bali company arose to compete with numerous others, including Levolor. Hunter Douglas owns Levolor, and it has a 10-year warranty. For Bali, the warranty lasts three years. This is the primary difference between the two.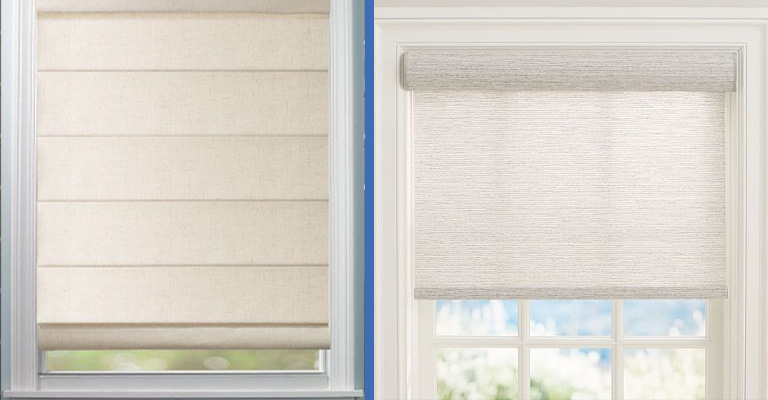 Are There Any Differences Between Bali And Levolor For Blinds?
In the past, I had a hard time recommending Levolor until Hunter Douglas bought it. Their product had more problems and damage than any other. They seemed to have little going for them except their brand name.
Most of Bali's products are made in the United States. There are fewer damages, errors & mistakes on their products, and they have excellent customer service. In certain products, they also have a lower price tag than Levolor and a better-quality product.
Levolor, however, has more fashion-forward fabrics & their products have kept up with the latest trends better than other manufacturers in the cellular & wood categories. Bali has merely recently updated their woods to better suit the latest trends.
Levolor Vs. Bali: Which One Is Better?
Think about adding blinds to your windows when thinking of ways to accessorize your home. In addition to adding a new dimension of style to the décor of your home, blinds have other advantages. 
Your home can be made more energy-efficient and have better control over its lighting by promoting privacy. How should you choose blinds? Would Bali blinds be the best choice or would Levolor blinds be better?
The style and design options available with Bali blinds are endless. Due to their friendlier warranty terms, Levolor blinds offer you more protection. When it comes to installation, maintenance, and repair, both brands are pretty similar.
Levolor and Bali blinds are equally effective and do not clearly outperform one another. You may still find that the blinds of one company match your home better than the blinds of another. Here is a comparison of the blinds from Bali and Levolor.
What Levolor Has To Offer
While Bali has an impressive range of products, what Levolor has to offer is also nothing short of impressive. The classics you get from Levolor are the same as those you'd find in Bali. They round out a classic design scheme beautifully. They are available in wooden, horizontal, and vertical versions.
Perhaps Levolor's collection of vertical blinds would be more appealing to you if you are interested in these blinds. They also offer lighter fabrics in addition to the classic vertical shades. It is easy to add height to a room with these blinds without interfering with the natural lighting.
Metal blinds are also available from Levolor. The metal blinds have a distinctive look that may not be suitable for every home. Even so, if you are looking for something different, these blinds are worth looking at.
What Bali Has To Offer
You can choose from 16 different types of blinds and shades beginning with Bali. You can choose from classic options such as wooden blinds, horizontal blinds, and vertical blinds.
Using Bali shades will also allow you to take advantage of the natural lighting in your area. Solar shades, both exterior, and interior are great for that purpose.
Furthermore, we would like to draw attention to the pleated shades that Bali is currently offering. These are among the company's newest offerings, and they offer a fresh look that will work well in many different types of settings.
Bali offers both classic and tailored Roman shades, which you'll appreciate if you like Roman shades.
How Bali Handles Warranties
There is also a Bali limited lifetime warranty on their products, although as you might guess, it does not span decades.
When you are replacing or repairing tailored shades and their accessories, you will be covered for five years. Under the five-year warranty, the motorized components are also covered. 
Blinds with vertical vanes, vinyl blind slats with a 2-inch width, and pleated shades without looped tape are covered for three years. The operating cables, too, are covered for that long.
If you want to take advantage of Bali's warranty offerings, you'll have to pay extra. The costs of transporting the items, removing them, and reinstalling them are your responsibility.
It is also important to note that if the product was not installed according to manufacturer instructions, a warranty may not be valid. The warranty may also be voided if you fail to follow their cleaning and maintenance instructions.
How Levolor Handles Warranties
Let's take a look at Levolor this time. Currently owned by Hunter Douglas, the brand offers a limited lifetime warranty to its customers.
Here's an important thing to remember about limited lifetime warranties. It's not always the case that lifetime coverage covers you for many years despite the inclusion of the word "lifetime." This can still depend on the manufacturer when it comes to the length of the warranty.
Now let's talk about Levolor's warranties. The coverage period for Levolor's warranties is actually quite generous. Blinds and shades manufactured by the company are generally guaranteed for 10 years.
Except for their vertical vinyl vanes and shutters, the windows are virtually maintenance-free. With the shutters, you'll receive 25 years of coverage, but with the vinyl panels, only three years.
Additionally, homeowners should be aware that the warranty only applies under certain conditions. Furthermore, the original blinds and/or shades must still be installed properly on the windows.
Some costs aren't covered by Levolor's warranty terms for those planning on taking advantage of them. It is specifically your responsibility to remove and reinstall the blinds and shades. It's also your responsibility to pay for the transportation of the blinds or shades.
Getting The Most For Your Money
Whenever you're looking to purchase new home accessories, the price must always be a primary consideration. Comparing Levolor and Bali in terms of pricing, how do they compare? In that regard, they are quite similar.
Generally, blinds are so expensive. Bali's most affordable blinds did turn out to be slightly less expensive than Levolor's. With the right timing, you might be able to get some blinds for less than $30. In terms of value, Levolor's offerings are not bad. You can find some decent options at $36.
Also available from both brands are some exceptional options for homeowners looking to splurge. The company offers blinds and shades for over $300. If you're looking to pull off a particular look, those are the premium offerings and they're worth the money.
Easy Installation And Measurement
Both Bali and Levolor provide a great deal of guidance regarding their products, and we do appreciate that. The two companies provide extensive instructions on measuring and installing their products.
The instructions also provide specific instructions for particular products, thereby simplifying the aforementioned processes. There are also instructions on maintenance provided by Bali and Levolor. You should follow them to extend their life.
Which Brand Offers the Most Stylish Blinds?
As subjective as that may be, it is difficult to comment on which brand is more stylish. We think, however, that there are some noticeable differences between the two brands' product styles.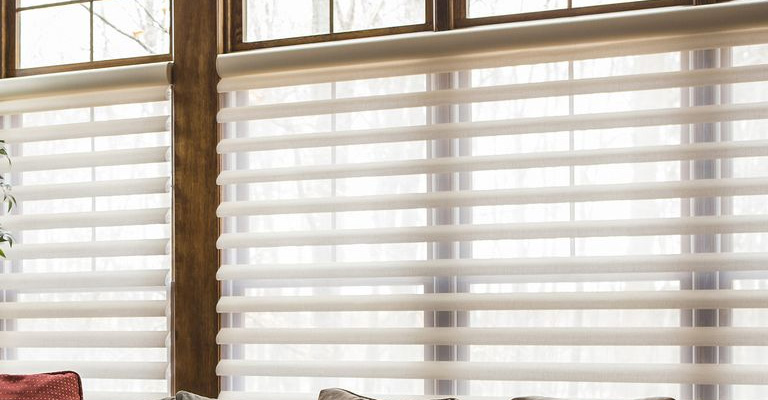 Bali's products are typically trendier than those in other parts of the world. In addition, they don't shy away from incorporating distinctive patterns into their blinds if they use interesting textures. It's apparent especially in the way their Roman shades are layered, pleated, and tailored.
Final Words
Blinds are an important part of any home. They are the window to the outside world, which is why they need to be not only functional but also pleasing.
The Levolor blinds are known for their ease of use, stylish design, and affordable price point. They have smooth and clean lines that look more like curtains than blinds.
The Bali blinds on the other hand have a more traditional look that goes well with most homes. They come in a variety of colors and patterns and provide privacy while still letting light in.