The key reason behind the hardwood floors popping up is the constant expansion and contraction of the wood due to changes in humidity and temperature. And if this is the reason, your problem might be temporary. And then again it depends on how extent the level of expansion is, along with the condition of the subfloor.
However, if there is anything wrong with the installation process, like no expansion gap or the floor not fitting to your room, these can cause your hardwood floors to pop. Sometimes, the subfloor is not properly attached to the joist or not perfectly leveled. In that case, you will hear some irritating noise whenever you walk over the floor.
Why Do My Hardwood Floors Pop?
When your hardwood floors make popping sounds, it is only understandable why that is frustrating to you. As you did your research, found out the best method of fitting, investing stacks of money and still you have to deal with problems like floor popping up.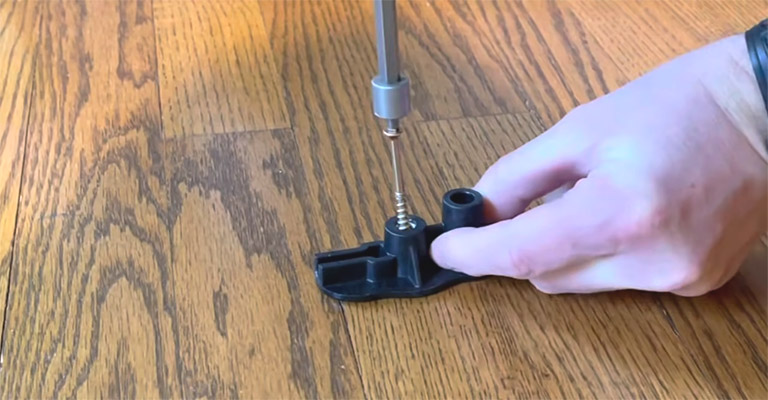 But how do you make sure that your hardwood floor is making the exact pop-up sound that we are talking about here? When you are walking on the floor in the morning and hear a pop-up sound, a snap or crackle, that is a sign that your floor is facing a popping-up issue. Also, the sound tends to disappear for rest of the day.
Now why your hardwood floor is making popping sounds? There might be countless reasons behind this issue and the faulty floor might be one of them. Also, sometimes new hardwood floors can make this kind of noise. So, if your wood floor is close to new, then you do not need to panic.
1. Expansion and contraction of wood
As you know, wood is a natural element that expands and contracts naturally with the change of the moisture and the humidity. Temperature have got quite a big effect on this phenomenon.
Just like that, your hardwood absorbs moisture and reacts against the temperature that resulting in expansion or contraction of the flooring.
So, when your wood floor expands but there is not enough place for it to do so, the wood starts popping up.
In the same way, when the temperature and humidity go back to normal, the floors pop back. And by going back to normal, it means when the temperature and humidity reduce or go down.
However, sometimes, the hardwood floor does not pop back to its position depending on the extent of the expansion. And your subfloor's condition, temperature, and humidity play a great role here as well. 
2. Defective installation
Now, as we mentioned earlier, other than the expansion of hardwood floor, another key reason behind this problem is a defective installation. Usually, fasteners are used to install wood planks for your floors. 
And there is a certain direction on how you should use those fasteners, how many fasteners you should use, and what sizes of fasteners are required.
If you miscalculate any of those, it might not let your wood floor move when the expansion is taking place. And thus, the floor starts popping up.
3. Loose planks
Usually, professionals prefer nailing for this type of floor work. So if your floors are nailed down to the subfloor, then the wood plank might get loosened up after a while.
As a result, the loose nail starts rubbing itself to the subfloor that may cause the pop-up sound. But if your hardwood floor is new, then this might not be the case.
4. Damp
When you are working with natural materials like wood, you should consider various technical factors, like equilibrium moisture content.
So if your wood planks remain wet when you are installing them on your subfloor, the flooring might not get properly adjusted to your house.
When the humidity or temperature changes, the chances, and extent of expansion might be huge. And this might end up in pop-up noises.
Also, you have to focus on the subfloor as well, as the moisture content of the subfloor can also cause this problem.
However, if you can get the perfect material, the risk of problems like this reduces a lot. So what you can do is to check for the wood if that is seasoned properly or not.
5. Uneven subfloor
Now, this might create such a mess when your hardwood floor is glued to the concrete. So before attaching the hardwood floor, make sure that the subfloor is even and properly leveled. Because an uneven floor can create voids or gaps. And due to that gap, one end of the wood planks will rub against another.
This rubbing might create some irritating noise. However, it is nearly impossible to have a perfectly leveled subfloor. But we have to level them up as much as possible for the best outcome.
6. Old hardwood floor
If your house is old, there might be plenty of reasons why your hardwood floors are making noises. In most old houses, the subfloor is not properly attached to the joist with adhesive or nails. So even though they go with the setting properly at first. But with time, they start to move away from each other.
Thus the hardwood floor becomes more unstable. So when you walk over that unstable floor, some creaking noise might be produced. To prevent this issue nailing can be a great idea as it will hold them together and give a sturdy setting.
How Do You Fix Popping Hardwood Floor
There are a few ways to fix popping hardwood floors. You can use a sealant, a water sealant, or a new hardwood floor.
Start by locating the popping wood panel. Then, place your weight on that spot and stretch both arms in front of you to mark the spot with tape.
To find the floor joist, scan the spot, using a deep-scanning stud finder or by looking for top nails.Mark the midpoint of the popping wood panel lying above the floor joist and drill a tiny hole into the panel's center – this helps you to avoid splitting the panel.
To attach the wood panel to the timber joist, strike a 10 penny nail head-first (hard) through the hole. Next pour some wood filler on top of it and let it dry.
If the popping noise is reduced, you likely have a window or door that needs to be weatherproofed. If the noise persists, I recommend checking with your nearest storm chaser to find out what can be done.
Try not to put too many nails in one floor panel area. This can, however, be necessary in order to stop popping sounds coming from the wood. If this doesn't work, try putting a new nail 2-3 rows away from the first one.
How to Prevent Popping Hardwood Floors
Now that you know what is causing all these troubles, the best thing to do is to prevent this kind of event from happening. So if you want to avoid such kinds of problems with your hardwood floor, you can take some simple initiative before and after the installation. Such as-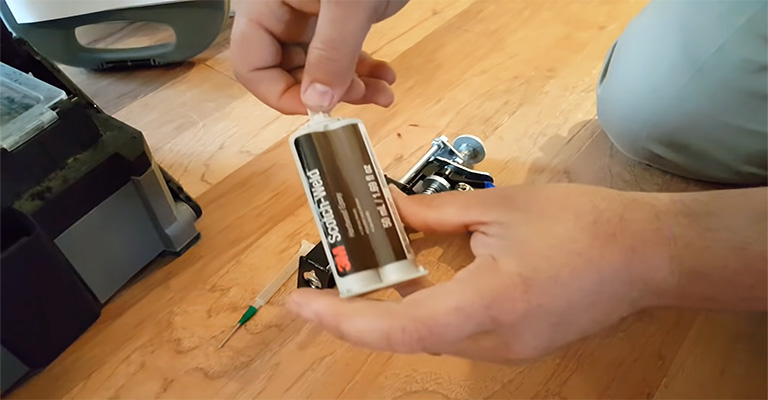 While measuring and planning, make sure that there is enough place for the expansion of the wood in the perimeter of the room
Once the expansion gap is ensured, make sure that the floor is fit perfectly in your room
Try to use the perfect material for the job. And in this case, the wood planks need to be perfectly seasoned.
Do not install the hardwood floor over a wet subfloor.
Check for water leaks to the wood floor regularly.
In some locations, the humidity and the temperature fluctuate a lot. So hardwood floors might not be the perfect choice for them. But if they still want to install hardwood floors there, they might consider replacing the whole flooring, in some extreme situations.
Frequently Asked Questions
Why is my hardwood floor creaking?
The creaking sound might come from the subfloor, the hardwood floor itself due to the vertical movement of the wood clanks. Besides, humidity, dampness, the temperature has a great role to play here as well. Use the best hardwood floor polish to gain a nice look.
How long does the hardwood floor last?
Well, it depends on how perfectly they are installed and have been used, and if it is being exposed to water repeatedly or not. And considering the workmanship and material quality, the lifespan of a hardwood floor can vary from 5 to 25 years.
Conclusion
Often people with old houses complain about the popping up sound from their hardwood floors. Though some newly built houses might face the same problem as well. But in that case, you do not need to worry much. Just do some simple inspection and see if your floor or subfloor is wet or not or how much they are exposed to water.