Hunter Douglas and Norman, both are great brands with reliable products. However, Hunter Douglas shutters are more reliable, durable, and user-friendly, whereas Norman shutters are more affordable.
Are Hunter Douglas Shutters Better than Norman Shutters
Customers won't see a stack difference between the two brands. However, it is a better idea to know what you are going to pay for. With the right investment, a window shutter can last long enough. 
Both brands make excellent shutters, with little differences that many fail to see. We are going to put them into retrospect to present a clearer picture to you in this section.
Brand Comparison
Norman is a China-based company that believes in originality and produces most of its products in its own companies. They have the reputation of doing so for the past 40 years.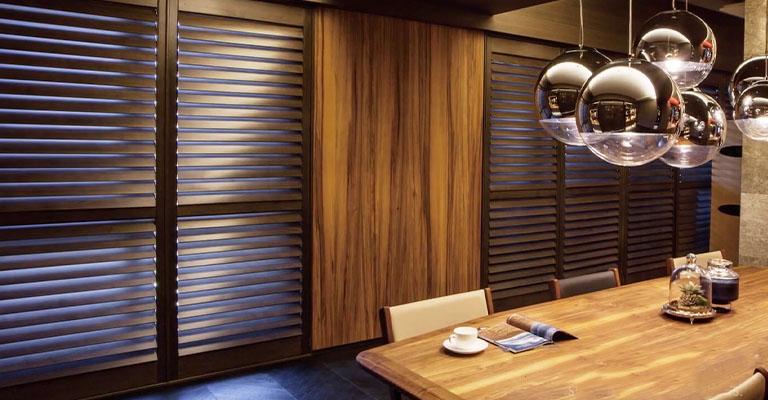 With each part designed and manufactured on its own, Norman shutters are second to none. Thanks to their originality, they have control over how stuff is made. This is also partly because of strict engineering practices at Norman.
On the other hand, Hunter Douglas is an America-based multinational corporation and has been around for ages. Hunter Douglas implements a business strategy that involves optimizing the designs of the shutters. That is how they have been able to keep up in a competitive market with time.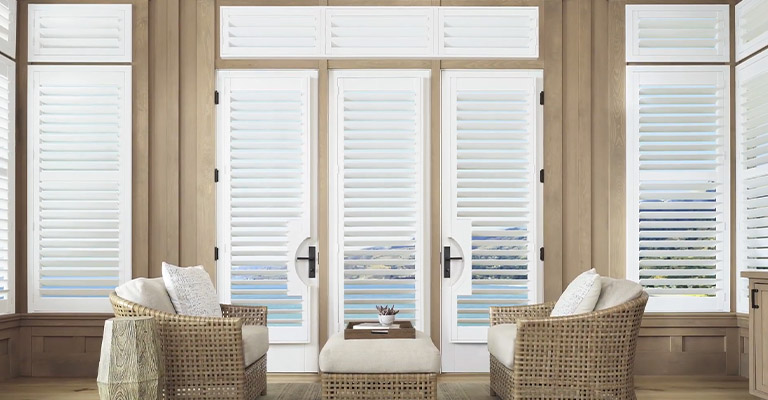 Durability
When it comes to durability, Hunter Douglas gets the better score. Apart from the lifetime warranty that many models offer, the durability of parts and goods involved are top-notch. 
These shutters can withstand outdoor elements and any kind of physical impact with no problem. People living in demanding environments may rate Hunter Douglas higher.
However, Norman offers three years of warranty on the color of the paint that covers the shutter. This paint helps increase the durability of the shutter. Therefore, some may find Norman to be less durable than Hunter Douglas. Also, there is speculation that Norman shutters are more problem-prone, with no solid evidence to prove it.
Safety
Safety is not a major concern when it comes to window shutters. However, it is a perk that increases the value of the shutter severalfold. Norman provides shutters that are made from fire-resistant materials with the welfare of the customers in mind. You can employ them in places with high temperatures without fearing them burning up.
Variety and Flexibility
The diverse models from Hunter Douglas make it one of the most desired brands for shutters. They have a multitude of models for any kind of setup that you may come up with. 
They offer custom work and custom paints as well. As a result, customers can take their time contemplating what kind of shutter they need and get the perfect shutter done for themselves.
Norman, on the other hand, does not provide that much variety in their shutters. However, Norman has one more series than Hunter Douglas. You are more likely to find a unique shutter from Norman that fits your taste. 
Besides, they have a wide range of layouts including user-oriented features such as PerfectFit, SmartPrivacy, and so on.
Affordability
In terms of price, Norman products are more affordable than Hunter Douglas. Norman takes the huge expenses of the homeowners into account and provides their products in a budget-friendly price range.
However, Hunter Douglas is going to be pricey no matter what you buy. According to most online estimates, you are going to have to pay 20 percent more than what you would pay for a Norman shutter.
Maintenance
If you are the type who does not like to spend time cleaning or cannot afford to, Hunter Douglas would be a better choice for you. That is because Hunter Douglas shutters do not require special attention from homeowners to stay functional.
Therefore, you can choose a Hunter Douglas shutter over a Norman shutter any day when it comes to maintenance.
Post-Purchase Support
Norman, despite offering limited warranties, provides a "no-questions-asked" facility for each product. If any of your Norman products fail due to defects within the warranty period, you can easily claim replacements without any charge.
How to Choose the Right Shutter
The choices of shutters mostly vary due to the different preferences of the buyers. However, if you are seeing this as an investment, you should take a few considerations into account.
Location
The most vital thing to keep in mind is that you have to buy shutters from a retailer. If there is any near where you live, you can simply purchase the shutters from them. Otherwise, you better stick to Norman shutters.
Maintenance
It is a given that you will have to perform some maintenance to keep your shutters in top shape. If you can afford to spend time on that, you can go for your desired Norman shutter. However, if you do not have a lot of free time, you have the option of choosing a Hunter Douglas shutter, with a little bit of extra pay.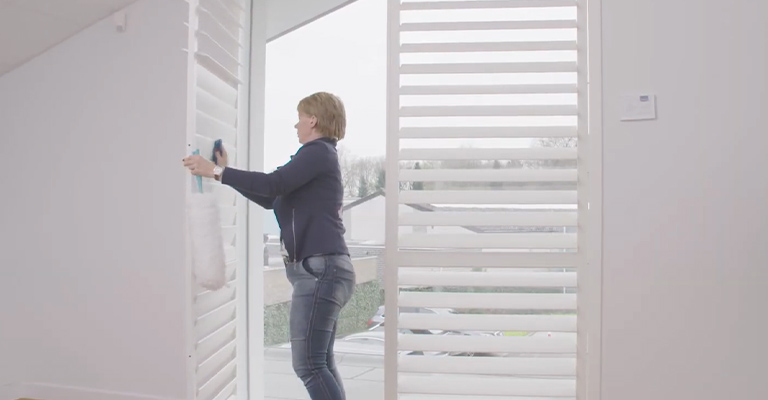 Price
As it was mentioned previously, Hunter Douglas shutters are going to cost you more no matter what you buy. In that case, if your wallet is tight, you can simply opt for Norman shutters. That way, you can still get your hands on a robust shutter despite spending a little less.
Frequently Asked Questions
How often should I clean the shutters in my home?
Regardless of how fast dirt and foreign materials accumulate on your window shutters, it is a good practice to clean all your shutters at least once a week. You can make use of a vacuum cleaner or a shop vac and a cloth to remove all the foreign materials from the shutters.
Can I set up shutters on my own?
With proper skills, tools, and experience, you can indeed set up shutters on your own. Otherwise, it is recommended to hire a professional. That is because improper installation of shutters may lead to various issues such as invasion of bugs and water leaks.
Conclusion
At the end of the day, it is up to you to decide which shutter to buy. Hunter Douglas and Norman, both are quality brands with exceptional customer service. Choose the right shutter for your home with location, expense, and maintenance in mind.