To create a comfortable, pleasant, and energy-efficient home, insulation is one of the key factors, specifically if you live in an extreme climate zone. Many types of insulation are available nowadays, such as fiberglass and mineral wool available in different brands. But not all of them are safe and sound or provide performance.
Among all, Owens Corning and Rockwool are two top-rated manufacturers of insulations. We recommend going for the Thermafiber insulation from Owens for their higher heat and sound resistance property. Let's dive right into the article to know more about the Owens Corning Thermafiber vs Rockwool.
Owens Corning Thermafiber vs Rockwool? 
Owens Corning and Rockwool are two of the most famous brands to manufacture insulation. Although Thermafiber sounds different than Stone wool insulation, they are both mineral insulations made from different materials. Let's see the ways in which they are different from each other from this section.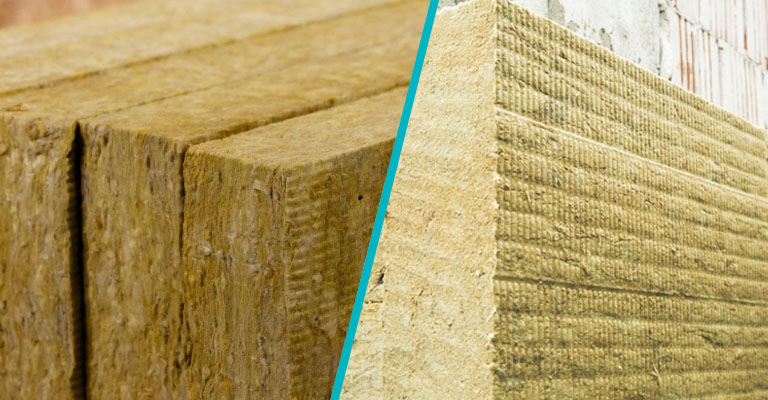 Materials 
Owens Corning Thermafiber is made mostly of slag and some other rocks and the final product contains a minimum of 70% recycled content. The Thermafiber insulation contains zero combustible retardants, and the materials are mold-resistant inorganic in nature.
Rockwool insulation, on the other hand, is a rock-based mineral fiber insulation where the main ingredients are basalt rock, slag, coke, and recycled stone wool waste. In the final product, 98% material is the basal rock formed from the rapid cooling of molten lava. 
In the Rockwool material composition, there are no additional flame retardants left. Also, the inorganic nature of the materials makes this insulation hardly get moldy. And comparing slag and Basalt rock, slag insulation is inferior to the other one.
Ease of Use 
You can use Thermafiber in a variety of applications including walls, floors, and ceilings. This item is available for both wood and steel construction and cuts easily to fit anywhere precisely which saves time and labor.
In the same way, you can cut Rockwool with a serrated bread knife, and easy to install because the dense batts fit into place perfectly that doesn't require any stapling even when you are installing in the ceiling.
Energy and Health Risk
Thermfiber is energy certified by LEED, Green Globes, HPD, EPD, and some other organizations. It helps in reduction of the greenhouse gas emission. Similarly, Rockwool is environmentally certified by GREENGUARD and other authorities.
However, both of the insulation materials are not healthy to be around, they are potentially harmful to your health. Blocks can contain lots of dust and fiber shards that can get inside your body and cause great danger. Take cautions properly.
Usage
In most homes, different types of insulation can be installed depending on the location. And you need to make sure that your chosen insulation material is appropriate for that location, otherwise, it will be difficult to install and the performance won't be satisfactory.
For instance, basement walls are insulated with rigid-foam panels most of the time whereas the attic floors are often insulated with fiberglass batts. 
FAQs 
How do I install mineral wool insulation?
At first, measure the area where you want to put the insulation wool and cut the product with a serrated knife. After that, simply squeeze the sides to compress the insulation and insert it into the desired wall area. Once the insulation is in place, it will naturally expand to fill the area with a snug fit. Now the installation is done!
Is fiberglass and stone wool insulation the same thing?
No, the fiberglass and stone wool insulation are not the same because of their base ingredients, but their work as an insulator is the same. Fiberglass insulation is made with glass fibers whereas stone wool insulation is made from slag, basalt rock, etc.
Does home insulation affect energy bills?
Home insulation is a critical matter in the case of energy bills. If your home is not properly insulated, heating or cooling appliances will have to work non-stop to make the home comfy. So, having no insulation is one that can affect your energy bill.
How long does insulation last in a home?
If not damaged, the insulation can last up to 80 years in most houses. However, the batts can start falling off after 15 to 20 years, especially the fiberglass batts. So it is better to check out the condition to see if they need replacement if your house has insulation that was installed decades ago.
Goodbye Words
Owens Corning Thermafiber vs Rockwool, no matter which one of them you choose, if you can install them properly, they can perform better than any expensive insulation. You just need to make sure there is no air leakage by installing a tight air barrier and the thickness of insulation is adequate enough.