A sump pump is a machine that pumps water from a building's basement or crawl spaces. It is used to remove the water that does not drain properly and prevent basement flooding. 
A sump pit is a place where water and waste are collected. It is also the place where the water flows into. Now, a constant flow of water into the sump pit is not common. However, if you are experiencing this issue, you might want to look into the problem.
Before you do anything else, if you are experiencing continuous problems with your sump pump running constantly and you're not sure what's causing this problem, contact your local plumber to get it checked out.
We often forget to check the water level in the sump pit regularly, which can lead to a constant flow of water into the sump pit. However, these issues can be easily solved with a few simple steps.
Is It Possible To Stop The Constant Flow Of Water Into The Sump Pit?
If you are able to repair your sump pit mechanism, you can prevent bigger problems from developing in your basement or crawlspace. No matter how the leak occurs, action must be taken quickly, and an effective solution must be found before a larger leak occurs. 
There are many risks associated with water damage, particularly when it is a major issue at the very foundation of your home. A highly efficient sump pump is especially necessary to prevent flooding in areas that receive heavy rainfall and lots of melting snow. 
There can be relatively easy repairs or replacements if there is a malfunctioning component, such as a valve, float sensor, or discharge line. In addition, partial obstructions of discharge lines are usually easily resolved.
Alternatively, a high-water table, faulty motor, or an underlying plumbing problem will likely require you to replace your sump pump or work on a larger repair project. If this is the case, you will need professional help. 
Constant Flow Of Water Into The Sump Pit – Causes & Fixes
It is important for homeowners to be aware of the possible causes for their sump pump running constantly and take the necessary steps to fix them before it becomes an issue.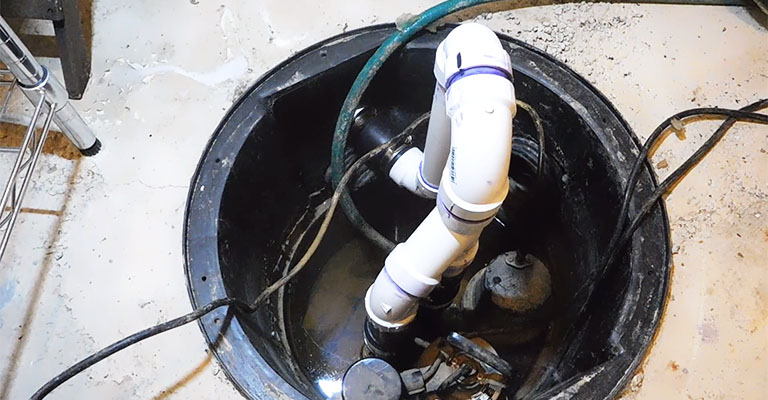 A sump pump is designed to keep water from seeping into your basement. The pump is constantly working to keep the water level in the pit at a certain level. However, if the water is continually flowing into the sump pit, it can lead to a sump pump running constantly.
We often forget to check the water level in the sump pit regularly, which can lead to a constant flow of water into the sump pit. However, these issues can be easily solved with a few simple steps.
1. Your House Is Built In The Wrong Spot
Although it's unfortunate, there have been cases where houses have been built in the wrong spot by accident. For example, you might have built your home directly above a water table. The water table might rise over your basement floor when there is heavy rainfall or the rainy season.
The soil around your foundation might also collect water because of a natural rock shelf or a natural underground spring. If you have a sump pump in such a situation, it's battling the entire water table to keep your basement dry — however, it's going to run nonstop to do so.
2. Plumbing Problems
A number of plumbing issues can cause sump pumps to run constantly. For example, your sump pump may be pumping water continuously from a broken sprinkler system in your yard.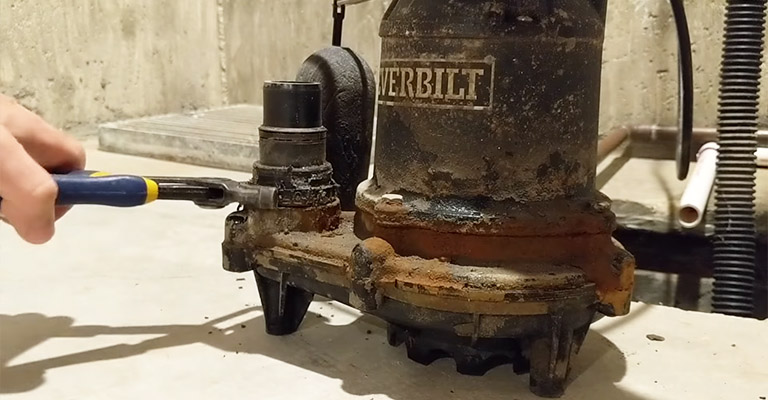 You may also experience this problem if you have a broken sewer pipe beneath your home. The damage caused by these types of problems can also result in foundation heaving. It is best to contact a waterproofing professional as soon as possible if you believe this may be the case.
If that's not the case, you may simply have a sump pit that's too deep and too large. Your only concern should be keeping water away from your basement. In the event that the pump is too deep, it may run nonstop to remove more water than necessary.
3. Discharge Lines Are Blocked
If you are experiencing continuous water in your sump pump, then the discharge line might be blocked. There are three common causes of this:
– The discharge lines may have become clogged with debris.
– The pump may have a clogged impeller or a clogged filter.
– There could be structural damage to the sump pit that is causing the water to back up.
During a rainstorm, a clogged discharge line will prevent the pump from removing any of the collected water. In the winter, make sure that water is sent far from your foundation by keeping your discharge lines free of blockages and frozen water.
4. Issue With Drainage
A running pump does not necessarily indicate a drainage issue. Instead, check for jammed float switches or faulty check valves that may be causing your pump to run even when the pit is dry.
5. Motor Malfunction
The continuous flow of water into the sump pit is one of the most common problems for a faulty motor. Sump pit mechanisms are no different than any other mechanisms in that the motor is the most critical component. The sump pump could cease to work if it is not functioning properly, is too old, overworked, or overheated.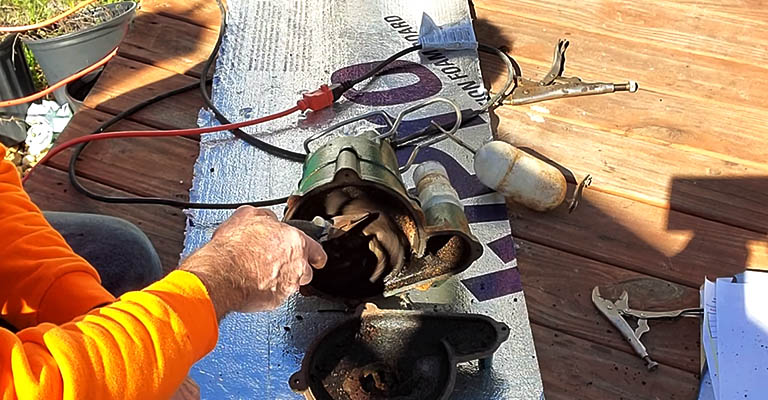 Sump pumps have this problem all the time and repairing them will probably be one of the most expensive investments you will make. This will also require professional help. 
It is possible that the damage may be irreversible if the sump pump motor is too old or the defect is too severe, so you will need to buy a new one. However, when you consider what a valuable asset it is for your home, you should not hesitate to invest in one.
Where Does The Water Come From In The Sump Pit?
Sump pump issues or malfunctions can only be detected and understood when one fully grasps and understands the concept. Sump pumps are already known for their main purposes and what they should do, but how do they work?
Generally, sump pumps are small, horizontal pumps located in the lowest part of a house or building – either the crawlspace or basement. Rainfall or storms can cause flooding. The purpose of the system is to prevent this.
If the sump pit water reaches a certain level that is considered dangerous for a house or building, then a sump pump should be activated.
In this case, the sump pump will automatically activate to prevent water damage to the foundation. As long as nothing is wrong with your pump, you don't have to bother turning it on or managing its activity manually.
I believe it is important to clarify that a sump pit is a pit where the actual sump pump is located, which is what pumps the water out of the pit.
A sump pump's essential component is the check valve that determines the direction of water flow and directs water to the outside. Furthermore, water is discharged outside the sump pit through a drain pipe connected to the sump pump.
An electric motor drives the mechanism that controls water flow and distributes it outside. Using some pumps, you can also manually remove excess moisture from your crawl space or basement.
Despite the sump pump's motor being powered by electricity, you can also take advantage of backup batteries, especially when there is a power outage.
Final Words
When the sump pump is always full, either the pit is continually filled with water, the pump is malfunctioning or leaking oil. Several factors can cause a constant flow into a pump pit, including a high-water table, partially blocked discharge lines, or burst pipes. Make sure to contact a plumber to resolve this issue.