Doorknobs play a significant role in a house's security as well as enhancing the appeal of interior decoration. The basic types of doorknobs are keyed entrance, privacy, passage, and dummy knobs.
What Are the Different Types of Doorknobs?
One important feature to consider while installing new doors or replacing a damaged one is selecting the right doorknobs. Door knobs maintain the security of our home, also as decorative pieces. 
However, to pick out the ideal door knobs for your home, you should have the proper knowledge about different types of doorknobs and their functions. In this article, we will give you all the necessary information about the different types of doorknobs, you need to know before deciding to install one.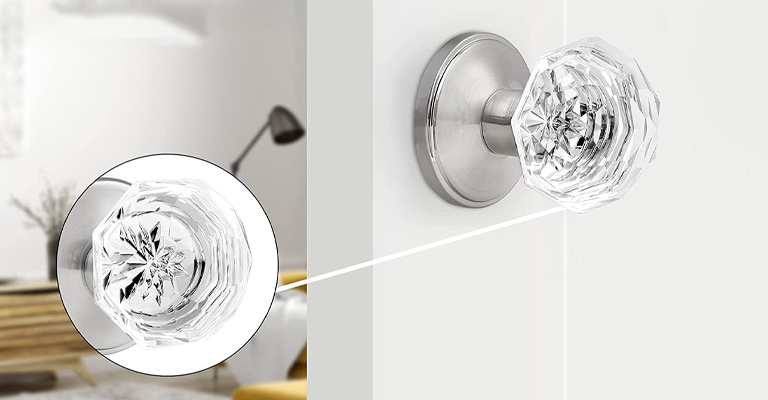 Different types of doorknobs
Different doorknobs have different purposes. Here are some basic doorknob categories that will give you enough knowledge to decide which doorknob is perfect for your next installation. 
Dummy Door Knob
Dummy door knobs are the simplest kind of knobs. These knobs don't require any rotation, just a simple push or pull helps the doors open or close. Since they don't have any locking or latching functions, these doorknobs can't be used for security or privacy purposes. Moreover, dummy door knobs are used in decorative applications such as wardrobe doors, cabinet doors, closets, or pantries.
Therefore, go for the dummy door knobs when your budget is less and the use for knobs is only to open or close the door.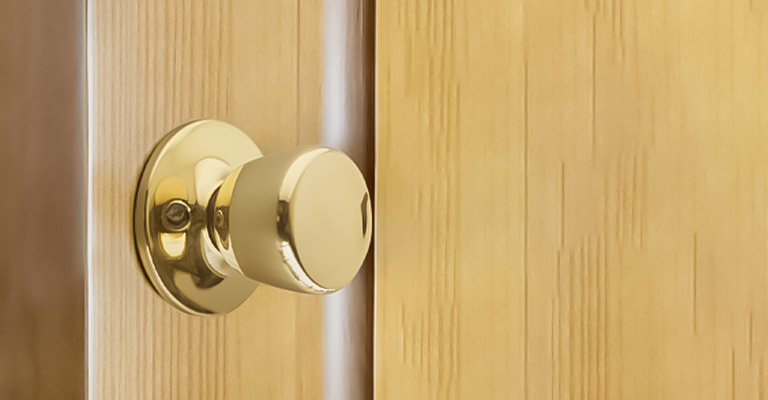 Passage Door Knob 
Another convenient doorknob type is the passage doorknobs. These types of knobs rotate freely and no key is required as they are the non-locking type of knobs.
However, these knobs have a latch and can open the doors just by twisting. Besides, the knobs can be operated from both sides of the doors.  
Passage door knobs are widely used in hallways, closets, and rooms with little privacy demanded.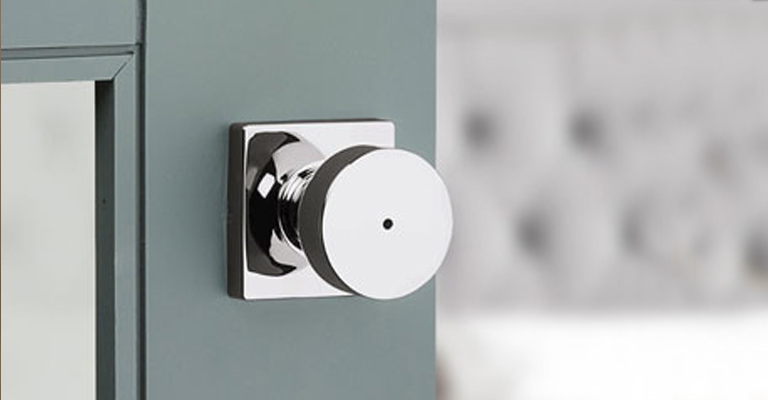 Privacy Doorknob
Unlike the dummy doorknob and passage door knobs, privacy door knobs require unlocking. They have a locking button inside the knob and from outside they can be opened with an emergency key. However, privacy door knobs are commonly used in bedroom doors, bathroom doors, and places where privacy is needed.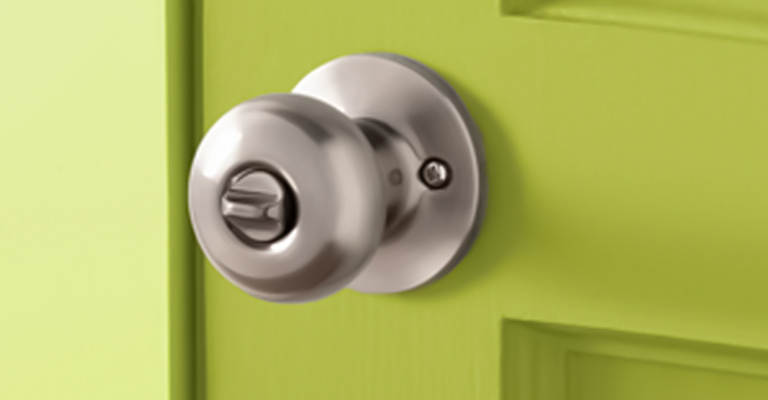 Mortise Doorknob
The mortise knobs are one classical type of knobs that can be found in old houses. These knobs are highly appreciated for their antique designs. People use these fancy knobs to decor the interior of their houses. 
Mortise knobs include a rectangular box with a locking system inside. The mechanical functions of these knobs are somewhat complicated, so it might be a little challenging for some people to install them.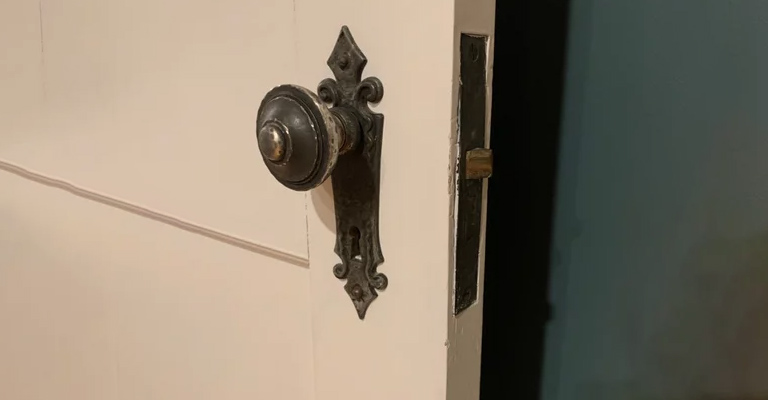 Key entranced doorknob
A common type of exterior door knobs is the key entrance knobs. These knobs are operated with the help of a key for locking or unlocking the doors. Key entrance knobs maintain a decent amount of security since the door can't be opened without the key. But it is important not to lose the key, otherwise, you will have to contact the professionals. 
However, these types of knobs consist of emergency-exit features making the knobs safe to install. Key entrance knobs can be used at various places, both inside and outside. Most of the people use them at their front door. Some also install them inside the house, or on the cupboard door.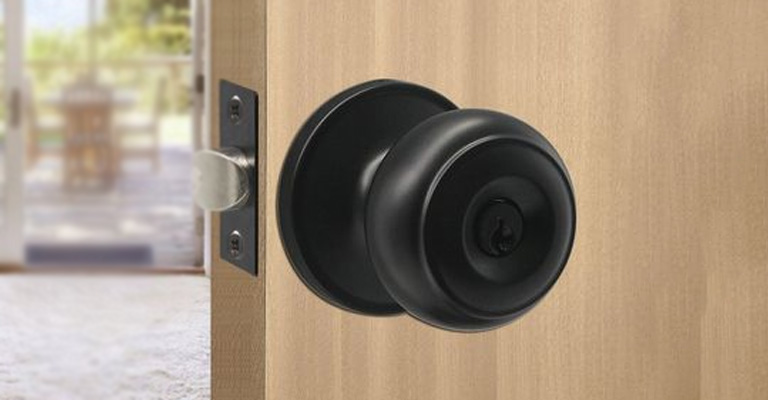 Alternatives of doorknobs
There are several alternatives you can consider instead of a doorknob. Such as,
Door Handle
Handle sets are one very common and elegant door hardware that can be used instead of a typical doorknob. Handle sets are available in different shapes and sizes. Moreover, they contain a locking system with a deadbolt, making it completely secured.
Keypad door hardware 
This digital entry system can be a good alternative to the hassle of lock and key. These door hardware have an electronic lock that doesn't need a typical key to lock or unlock the door. In addition, these door hardware can't be broken by thieves or outside intruders as the unlocking code is set by the owner of the house. 
Tips | Before you buy doorknobs
Firstly, you have to take into consideration where you want to put the door knob-whether it's on the bedroom door, bathroom door, or on the entrance door. The purpose of installing doorknob changes with locations.
Suppose, you want to choose a low-profile doorknob for the entrance door of your house. In that case, you will have to use a doorknob that has the proper lock systems. On the contrary, a doorknob for the cabinet door doesn't need locking or latching operations, only a typical dummy doorknob will do the job.
FAQ
How much does it cost to install a doorknob?
The cost of installing a doorknob, including material and labor, varies from $70 to $175.The cost depends on the shape, size, and type of doorknob you want to install. 
Can doorknobs be reversed?
Yes, doorknobs can be reversed with the help of a screwdriver. 
To conclude 
Now you have a basic idea about doorknobs and their uses. Before installing a doorknob make sure to identify which doorknob will be the ideal choice for your door. While installing make sure to follow the necessary steps thoroughly, or seek professional help.