Plug-ins and hardwired products have a clear difference: the former requires installation by an electrician, while the latter plugs into an electrical outlet.
Several of these appliances use a significant amount of electricity for operation. Many of these appliances are hard-wired into your home. Some are connected via electrical cords.
Each type of product has its advantages and disadvantages. The purpose of this article is to explain how hardwired appliances differ from plug-in appliances.
Understanding Hardwire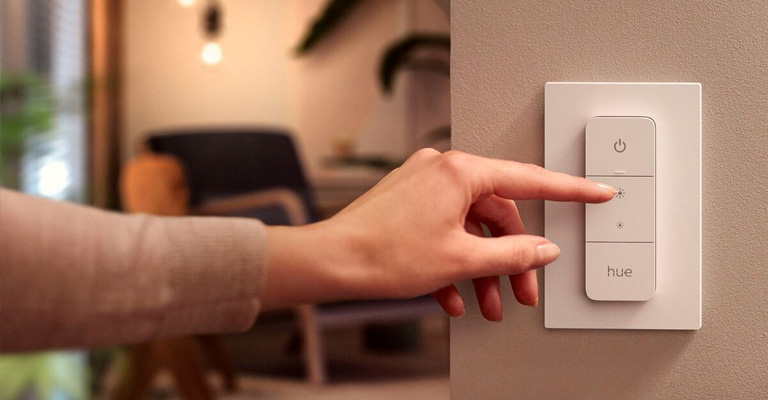 While most of the products and appliances in a home have a plug, some do have hardwired connections as well. Dishwashers, ovens, and stovetops, which are usually hardwired, are large in-home appliances. 
A hardwired appliance is one that is directly connected to a home's electrical framework. In most cases, these products are installed when the house is being constructed or by third parties. 
The advantages and disadvantages of having hardwired appliances are discussed below. Hardwired devices look more streamlined and organized since there are fewer wires. Installation and removal can be costly and difficult without a professional team.
Appliances With Hardwired Connections
Kitchen appliances are often hardwired. The junction box is just an enclosure where cables are spliced. Wires in the unit are permanently connected, so once they are connected the unit can't be moved very far. 
If the appliance will be moved a few inches, secure the cables according to the manufacturer's instructions.
Understanding Plug In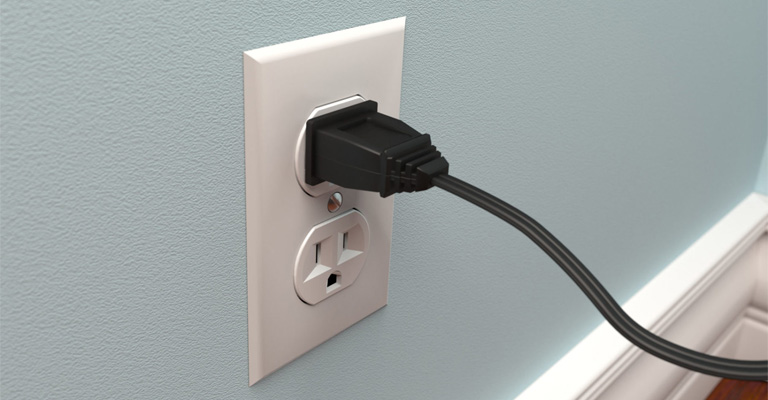 Appliances are plugged into outlets most of the time, even the large ones. Depending on the amount of power the appliance needs, plugs come in various sizes and voltages. 
110 volts and 60 hertz are the standard plugs for American appliances. Plugging in 240-volt appliances such as washers and dryers requires an extra-long cord. 
Generally, the two-prong 110-volt cord is used to plug in smaller appliances like microwaves and toasters. These plug-in appliances are easier to move if they are needed. 
Plug-in devices cannot be moved farther than the length of their cord allows, and you must be careful not to break them when removing them from the outlets. It is easier to switch from plugs to hardwired ones than the other way around.
The ability to plug and unplug appliances makes them easier to remove if you need to. For the best use of these devices, you should consult the manufacturer's instructions for the appliance.
The ability to turn off your appliances will be essential if an appliance malfunctions. In the case of hardwired systems, you'll need to shut off the circuit breaker. It is simply a matter of unplugging those that are plugged in.
Hardwire Vs Plug In | The Differences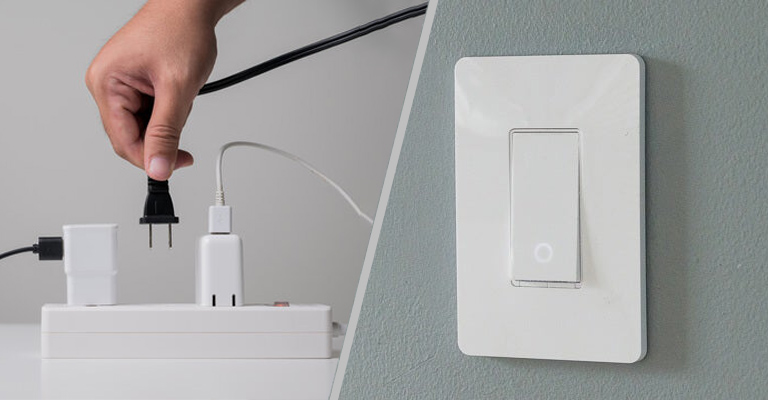 The obvious difference between hardwired and plug-in products is that the former requires a professional electrician for installation, while the latter still requires an electrical outlet. Each type of product has its advantages and disadvantages.
The appliances in question consume large amounts of electricity and power. Your home is hardwired for these larger items. Other items are plugged into an electrical outlet. The oven, refrigerator, and dishwasher all need a dedicated circuit in order to function properly. 
Homeowners with older electrical systems who haven't been updated will have trouble dealing with high energy demands of modern appliances, since these systems weren't built for the high energy usage of modern appliances.
Potential Cost
There are several things to keep in mind when buying plugs and hardwired appliances during home improvement projects. 
It is more expensive to install hardwired appliances into the home because they must be hardwired by a professional. In terms of price and ease of installation, plug-ins are cheaper, but hardwired is better because there are fewer cables, and it looks better.
Is It Possible To Hard Wire A Plug-In Appliance?
There are many devices and appliances in your home that use electricity to operate and ease your daily life. It is different from pressing a plug into an outlet, where the outlet is hardwired, to hardwire an appliance into a building's circuitry by connecting it directly and permanently to a supply. 
It's more common to use plugs and outlets instead of hardwired appliances than the reverse, but it is possible. There are multiple things you need to be aware of when switching an appliance from a plug to a hardwired one.
If you decide to hardwire an appliance, you should first contact your local electrician to ensure it is possible and safe. If they confirm that this device can be hardwired, you should have a professional install it. 
Since all you will have to pay for is labor and materials, it will be relatively inexpensive. A hardwire to plug switch is less expensive than a plug to hardwire switch. 
An electrical outlet needs to be installed. You must pay not only for the materials but also for the labor when installing an outlet. Although slightly more expensive, these appliances have a cord and are easily movable.
Should A Dishwasher Be Hardwired Or Plugged In?
Because the wiring or receptacle is already installed, deciding which connection method to use is simple when replacing an old dishwasher. If the dishwasher isn't working, consider using a plug as the connection method for a new installation. 
The dishwasher could deposit about an inch of water on the floor while you're waiting to turn off the breaker. In contrast, an extra receptacle may not be necessary under the sink with a hard-wired connection.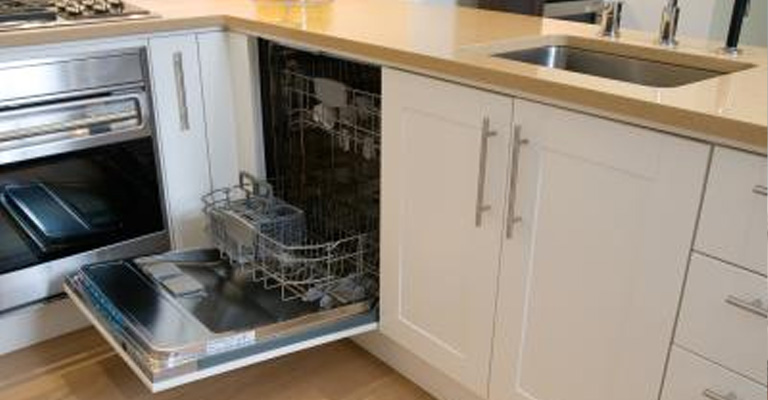 Which Appliances Are Usually Hard-Wired?
Using the term "hardwired" is a cause for much confusion.  Cables that come hardwired are physically connected to the household wiring and can be found with the product itself. They do not need to be plugged in.
The electrical leads connecting built-in appliances to the range are connected to the conduit. Once those wires are connected to the home wiring, they can be used for the other appliances as well.
It is a requirement for all garbage disposals to be hardwired. Other appliances like microwaves, refrigerators, etc. are plugged in and use cords.
Undercounter dishwashers and sink-mounted dishwashers are hardwired.
Hard-wired ranges are defined as products that are built in with an electric motor. Products that are built-in include wall ovens of any size; cook-tops, hoods and countertop ranges. A cable/cord will be included with these appliances for connecting to the house wiring.
Can You Put A Plug On A Hardwired Oven?
A cord that comes with most appliances comes pre-wired for hardwiring rather than plugging into a socket in the home. In homes with a mismatched electrical installation, appliance cords are particularly common in ovens. 
It may be helpful to know how to convert a hardwired light to a plug-in if you already have an electrical socket for the light, but it is designed to be hardwired in.
Can A Plug-In Light Be Hardwired?
Plug-in lights are often far cheaper than ready-to-use hardwired ones, so converting them into hardwired ones offers major benefits.  Additionally, they can be customized in about five minutes and they're also very portable.
Final Words
Each type of appliance has its advantages and disadvantages. If you try to make the switch without professional assistance, switching from a hardwired to a plug-in can be challenging.