You do not need to spend a lot of time or money painting the walls in your home. Priming the walls, letting them air dry, then painting several coats of paint used to be the norm.
The newer interior paints, like Valspar, solve this problem by combining primer and paint in one. Additionally, they tend to dry quickly and are generally easier to apply than traditional paints.
The brand has received so much market exposure from day one because of its wide range of products and respectable paint quality. Below are some of Valspar's best paints for every budget and interior aesthetic.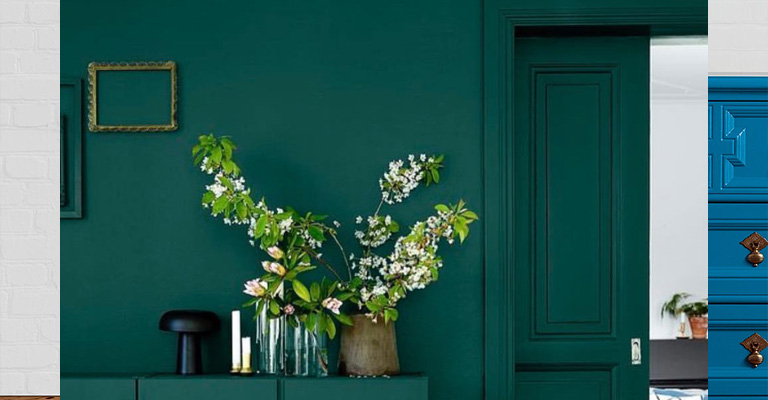 Best High Gloss
The Valspar Ultra High Gloss will give your walls an extra glossy finish. A paint/primer formula that resists stains, scrub marks, scuffs, and general wear and tears like that of its flat counterpart. 
This finish can be washed out with soap and water, making most stains disappear. Indoor and outdoor use is possible with this acrylic paint. With this burnish-resistant finish, you are guaranteed a glossy appearance wherever it is applied.
Best Matte
In addition to concealing any existing paint, marks, or imperfections on the walls, Valspar Signature Flat goes on smoothly and effortlessly. This low-volatility paint, certified as Greenguard Gold, meets EPA standards.
Valspar Signature Flat is a good choice if you prefer matte finishes. The tintable interior formula has the same purpose as an interior primer. Scuff shield technology provides scuff and stain resistance, unlike other matte paints. Also, it's fade-resistant, scratch-resistant, and scrub-proof.
Best For Wood
Whenever you need to paint siding or trim, you should consider using a product like Valspar Duramax Base 1 Satin Exterior Tintable Paint. With this product, you can paint and prime at the same time and enjoy maximum mold, mildew, and algae resistance, both of which are common issues that are associated with painted wood.
There are three types of finishes available with this tintable acrylic paint. The all-weather adhesion of this adhesive allows it to be used in temperatures as low as 35°F or as hot as 90°F.
It takes only 1 1/2 hours after application for the paint to be "rain-ready.". The paint won't run or blister in the event of an unexpected downpour. Wood imperfections can be concealed with superior coverage. The coverage per gallon is about 400 square feet. 
Valspar Storm Coat Exterior
100% resin acrylic paint, Valspar Storm Coat remains durable in tough weather conditions. An excellent choice for coastal locations that experience stormy weather.
Valspar SeasonFlex Exterior
Ideally suited for temperate climates, this paint offers excellent coverage and can add some appeal to your exterior.
Valspar SeasonPLUS Exterior
For hot environments, Valspar SeasonPLUS is an excellent choice because it blocks UV rays and resists fading.
Valspar ExpressCoat
Similar to Valspar 2000 and 4000 series, Expresscoat is a topcoat. The low-cost paint can be rolled, brushed, or sprayed.
Valspar 2000 Interior
The Valspar 2000 interior paint is a spray-on, touch-up interior paint perfect for spraying and touching up. Large areas can be painted in a short time.
Valspar 4000 Interior
With a uniform finish, Valspar 4000 is fast-drying, commercial-grade latex paint. Ideal for use on new construction, this paint is fast-drying and easy to apply.
Valspar Simplicity Interior
For those looking to stretch their dollars, Valspar simplicity is a great choice. Paints like this can be scrubbed, but they aren't as durable as others.
Valspar Ultra Interior
With a washable finish and an affordable price, Valspar Ultra Interior paint offers a modern look for everyday interior spaces. Compared to Behr Premium Plus, it offers a washable finish and is inexpensive. These paints are both marketed as being low-VOC and affordable.
What To Look For When Choosing Valspar Paint?
Choosing a perfect paint color for the final look you have always desired may seem like a daunting task, but there are many options available. Which Valspar paint is best? 
You will have all the information you need to make your final decision after reading this article. When choosing interior paint, your biggest consideration is likely to be the color you choose. No matter what shade you choose for your interior paint, there are countless options.
Color
A wide variety of color chips is available from most large paint manufacturers. Try them out and decide what color you like, then purchase a pint-size paint tester to try it out at home if you're still unsure.
Color swatches aren't always an exact match for the paint colors you want, so custom colors can be mixed at the paint store. To do so, bring a sample of the shade you want to replicate. You can choose any color you wish. The biggest challenge lies in choosing the right furnishings, style, and space for your home.
Finish
Whether you choose a glossy or matte finish depends on the surface area and the durability you desire. The three basic types of finish are listed below, and sometimes the types of paint are listed accordingly. Flat finishes, low-luster finishes, or glossy finishes are available.
Glamour paints have a higher sheen and more light reflection, whereas flat paints have a smoother finish. Semi-gloss paints fall into this category, which is slightly more matte than glossy paints.
Glossy paint is commonly used for window sills and handrails, while semi-gloss paint is popular in high humidity areas, such as kitchens and bathrooms. The shiny finish of gloss paints looks stunning, but it magnifies imperfections in the surface it's painted on, so keep that in mind when selecting your paint finish.
Low luster finishes only provide a small amount of reflection of light. Satin and eggshell finishes are low luster. Eggshell has a more matte appearance.
It's popular since it's flexible, durable, and easy to clean in comparison to flat paints. In most areas of your home, you should opt for interior paint with a satin or eggshell finish.
Matte is another name for it. Ceilings are an ideal surface for this type of paint since they don't see much traffic. It is typically the least expensive interior paint, although keeping it clean and looking good can be challenging.
Flat paint is best for out-of-the-way locations in the house and homes on a tight budget. In contrast to shinier paint finishes, matte paint will conceal flaws better.
Common Features Found On Valspar Paint
It can range anywhere from a mid-range price to a top-of-the-line price. Paints that have always ranked well in top quality since the days when they first appeared are still there.
All surfaces and finishes can be painted with Valspar. The company also specializes in producing versatile products. This brand of paint has quite a few products that can be applied to both interior and exterior projects.
It is better to choose a finish that is longer-lasting than a Mento. Valspar paints have left a lot of positive impressions on the market when it comes to creating durable finishes. Paint and primer are the two types that have been most highly regarded for durability.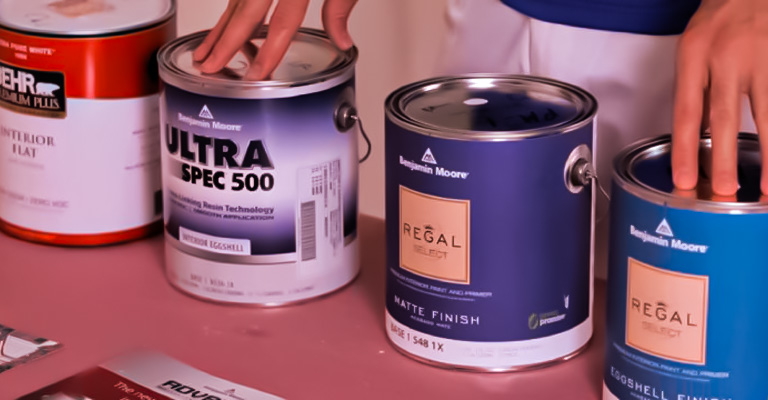 Final Words
A Good rating for Valspar is deserved. This paint brand offers a decent paint finish at reasonable pricing. However, Valspar is best known for its signature paint products for the interior and exterior of homes. 
Valspar is the right choice when it comes to DIY projects and beginner-friendly paintings. There are near all the elements of success this brand has – long history, wide and positive brand image, and a strong customer base.
This is what you can expect from Valspar quality products: consistent texture, good coverage, and diverse color choices. A wide range of brands is available out there, which isn't a bad thing. It is thus fair to have a certain amount of confidence in Valspar since it has existed for many years for many good reasons. 
Also Read-
What Is The Difference Between Base 1 And Base 4 Valspar Cabinet Paint?