There are several downsides of PEX plumbing such as high light sensitivity, chemical leaching, and being prone to bacterial attack. These accumulate to make it an unsuitable choice for your house.
How Historically Was and Is Pex Plumbing Bad
PEX, a cross-linked polyethylene (synthetic material), is a popular replacement for copper, iron pipes. Gradually, PEX pipes were in demand in the '80s and '90s and even till now. 
No matter their great flexibility and low costs,  people started to see their drawbacks soon enough. PEX pipes have more flaws than those of PVC or Copper. The damage PEX may cause can make the house owners cost thousands of dollars.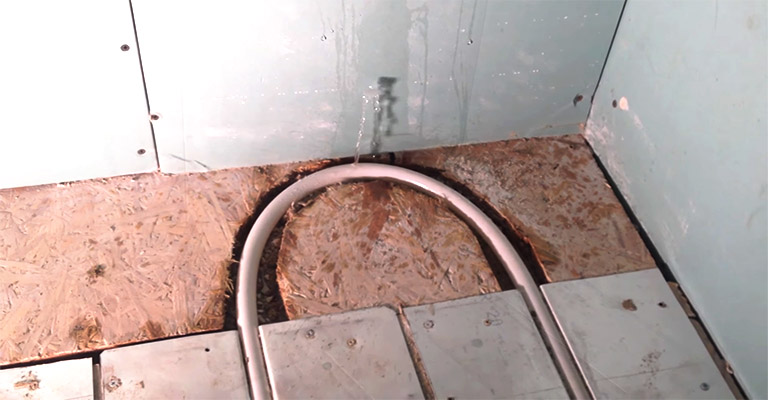 So if you're thinking about PEX plumbing fittings in your house, you might need to reconsider your decision. Now let's discuss why PEX plumbing is substandard for houses. 
Reasons why PEX plumbing is bad 
Let's break it down and analyze how PEX plumbing has the potential to worsen things up.
1. Chlorine Leads to Pipe Breakage 
PEX plumbing and chlorine do not go together. Because chlorination badly decreases the durability of the PEX plumbing system and lessens its life expectancy. When the chlorine mixed water flows inside PEX pipes, chlorine initiates the brittle oxidative degradation of cross-linked polyethylene. 
As a result, this unanticipated chemical reaction leads to water leakage and even forceful rupture of water pipes. Although to eradicate this downside, manufacturers added antioxidants into the structure of PEX piping material.
However, that only delayed the oxidation process for a little longer. The chlorine breaks the antioxidants first, reacts with the pipe, and cracks its surface. Eventually, the preventive idea became of no use.
2. Light Sensitivity 
PEX is highly sensitive to lights. You should not carry PEX anywhere outside the house where UV ray exposure is available. The molecules present inside the pipe can slowly disintegrate due to exposure to sunlight. In addition, light rays from a bulb can easily affect a PEX pipe material.
3. Bacteria Attack
PEX water pipes very rarely become vulnerable to the attack of bacteria. This phenomenon can appear mostly in the deep underground installed pipes. As 
PEX is susceptible to humidity which is a favorable condition for several bacterias, those organisms can penetrate the pipes and contaminate the water. These bacterias have a high chance to infect people with diseases. 
4. Non-Recyclable Feature
Similar to other artificial plastic materials (PVC, PVA, Polyethene), PEX pipes are non-recyclable as well. Huge quantities of PEX substances get discharged as soon as plumbers set new pipelines and that too without any resource management plans. This scenario is alarming for the modern world. 
5. Quality of Water
Among the biggest negative sides of PEX plumbing accountability for the weird taste and odor of water is noteworthy. The cause behind this remains unknown to this day because there's hardly any research on this topic.
So it's necessary to know about the consequences before you install PEX in your house. In some cases, the smell and taste of the water become so unbearable that one may need to replace the whole system again. 
6. Permeability 
According to producers of PEX piping, PEX is semi-permeable. And permeable to only specific chemicals and oxygen. Oxygen might seem harmless at first look but in closed-loop systems, especially on radiant flooring systems, oxygen can catalyze a spark with the heating elements like electric circuits nearby or even with the wooden surface of walls. 
Likewise, if pipes are set in underground and water there possess minerals e.g., petroleum products, the gasoline additive Methyl Tertiary Butyl Ether (MTBE), or pesticides, then PEX piping can send diffuse through these substances into the potable water and end up polluting the supply system of that area.
7. Chemical Leaching
The main two chemical byproducts after the production of PEX piping are Methyl Tertiary Butyl Ether (MTBE) and Tert-Butyl Alcohol (TBA). It is uncertain if chemical leaches ever mux up with the supply of water. 
A recent study of AQUAPEX pipe, manufactured by Uponor Wirsbo, reported MTBE levels of 17 parts per billion (ppb) and TBA levels at 6900 ppb into the water. 
The estimated major reason behind the leaching of chemicals from PEX is over-chlorination. There are three types of PEX (A, B, C) but among them, only type B doesn't leach chemicals. 
That's why experts suggest this one if you have to use PEX. In addition, standard water PH should be 6.5 and above and chlorine concentration should be at 4.0 parts per million (ppm) or above. 
8. Dezincification
The leaching of zinc from brass alloy initiates because of a specific water reaction with the fittings which results in leakages, white residue inside the pipe, and weakening of the fittings. 
So as a precaution,  PEX manufacturers have come up with a dezincification-resistant brass for their fittings. PPSU (poly-alloy) PEX fittings can replace brass since they are resistant to this process. 
Applying a "home-run" type design with continuous PEX pipe runs from the main manifold to the plumbing fixture, leaving no fittings or connections behind the walls. This doesn't guarantee dezincification, but it assures a better alternative. 
Substitution of PEX
The replacements may appear more expensive than the PEX plumbing, but these are worth the price. 
Copper
Copper pipes are devoid of all the downsides PEX has. Copper is heat resistant, not permeable, sunlight insensitive compared to PEX, and naturally antimicrobial. Besides, copper pipes are used even before PEX. So it's the better choice.
Polyvinyl Chloride Piping (PVC)
If you are looking for something cheaper than copper, then PVC is the solution. PVC pipes are resistant to rust and corrosion and can hold high-pressure water.
Copper Pipes as PEX Alternative
To replace the existing copper pipes, PEX is definitely one of the most popular choices for PEX is easy and quicker to install than copper ones because it's flexible.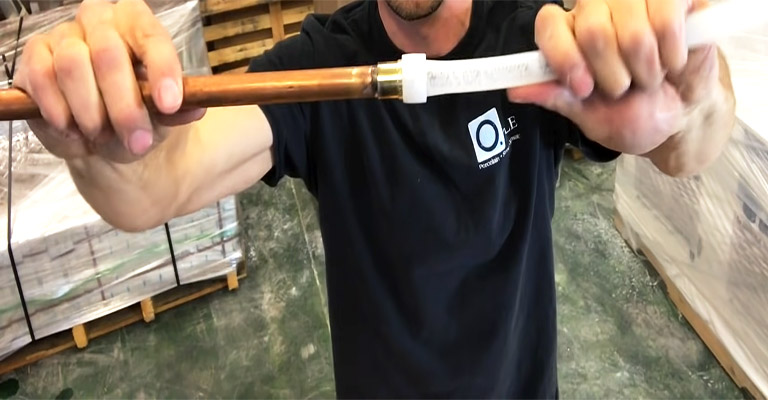 Also, PEX appears to be less expensive than copper. So the overall installation cost is less than copper pipes. Unlike copper pipes, PEX pipes don't corrode, don't get stained, and aren't susceptible to freezing cold. So, one can replace an existing copper pipe with PEX without any worry.
FAQ
How long do PEX pipes last?
Laboratory tests on PEX (cross-linked polyethylene) have shown that it has an estimated lifespan of more than 100 years. On the other hand, you may need to reinstall copper pipes every 5-6 years or more due to corrosion and water leaks. So it seems a PEX pipe system can last 10 times longer than that of copper and you don't have to replace your main water line very soon.
Which PEX is best for drinking water?
NON-OXYGEN BARRIER PEX is the best-known PEX pipe utilized to supply drinking water.  It is beneficial to plumbing applications regarding drinking water. Among these types of pipes, PEX-A possesses the most flexible tubing and best freeze resistance, and strong resilience which makes it more ideal for kitchen and bath appliances. 
Can mice chew through PEX pipe?
Mice can penetrate through the surface of PEX layers by biting. So, if your house has a PEX or PVC piping system, you have to take safety measures to prevent rodent attacks from chewing through the pipes and causing water leakage and contamination. 
To Conclude
There is no perfect substance for water pipes as even copper pipes come with a great deal of installation cost and corrosion. Millions of American homes depend on PEX utility despite its so many disadvantages. So, if you still face trouble while choosing the right thing for your house, you can consult with an experienced and professional plumber.