The septic tank contains sewerage waste and rainwater, which creates deadly gas and toxic waste. So, you should not leave an old septic tank in the ground carelessly because it is too dangerous. 
If you do not dispose-off or take care of an old septic tank soon, accidentally your beloved ones or pets can fall in the noxious liquid that will harm them severely. 
Why should you not leave an old septic tank in the ground
If you notice an old septic tank in your yard or if you are intending to leave the septic tank in the ground, you should hurry up and do something about the tank. Because when you know the danger lurking in your yard you can not leave the old tank in the ground carelessly.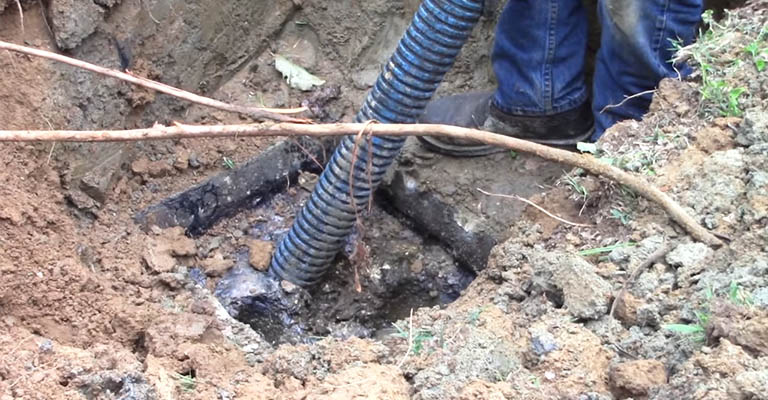 How Are Old Septic Tanks Dangerous
You may not think of an old septic tank as a danger because it stays underground. However, old septic tanks are made of steel and their lids are made of steel.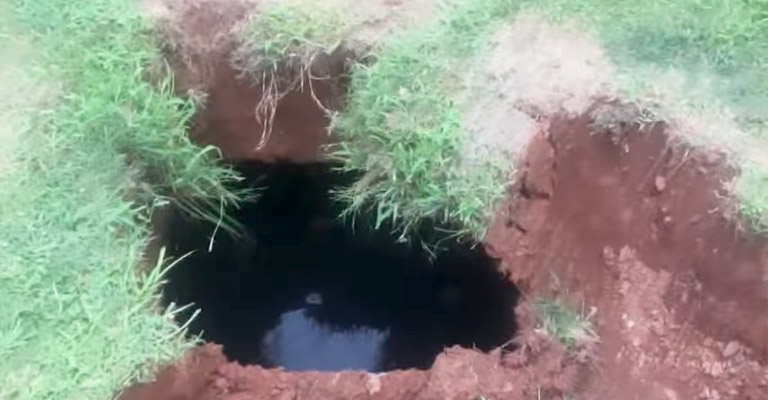 Decaying and Rotting
Over the years, steel septic tanks stay in-ground and eventually they rot and rust. As a result of all these, the steel framework and lids are broken. This makes a  fatal sinkhole in the ground. 
Nowadays tanks are made of concrete. But concrete tanks are also prone to break over the years and create sinkholes in the ground.
Creates Methane
Not only that, but the compact waste also creates methane gas that can kill a person or pet by suffocating within a short time. 
Hazard of Slipping and Trapping
Sometimes the tank's lids are small; if anyone or your pets fall in the tank, they can be easily stuck.
Except for leaving in the ground what can you do with an Old Septic Tank
The accurate process of working with old septic tanks is in-country laws and rules. Besides those, here are some basic options to do with old septic tanks and they are-
1.  You need to have the tank contents pumped out and properly disposed of by a septic pumping company.
2. You need to disconnect and remove electrical and mechanical elements, such as a pump or alarm if there are any.
3. You need to cut the septic sewer line from the house to the tank. And also plug the end that is connected to the house.
4. Lastly, you can either remove the tank or fill in the tank.
After following the steps from 1 to 3 you can decide to remove the tank or to fill the tank either.
How do you remove an Old Septic Tank?
If you decide to remove the tank, first you need to dig out the soil around the tank and remove them. Then crush the tank to collapse it in the ground.
After that, remove the crushed tank and dispose of it properly. Lastly, fill the hole in the ground with soil properly.
How do you fill an Old Septic Tank
If you have decided to fill the old tank, you will need to puncture a hole in the bottom of the tank first. Then you have to fill the tank with materials like soil, dirt or grass, etc. Because of the puncture in the bottom of the tank, the rainwater drained out into the ground. 
What should you do with the Leach field of Old Septic Tanks
You do not need to remove the leach lines and drain field always. However, you can check with local authorities about what you should do with them.
Does it cost to remove an old septic tank
It is not recommended to remove an old septic tank by yourself. You have to get it done by the professional who removes old septic tanks. 
Hiring a professional will cost you money. The cost may be different from region to region and also depends on some issues like geographical area, ease of access to the tank, size of the tank, and type and cost of fill materials.
How to take Care of a Nearly Old Septic Tank
You can easily take care of your septic tank because it is not complicated. You can follow these steps to maintain your septic tank for longer days,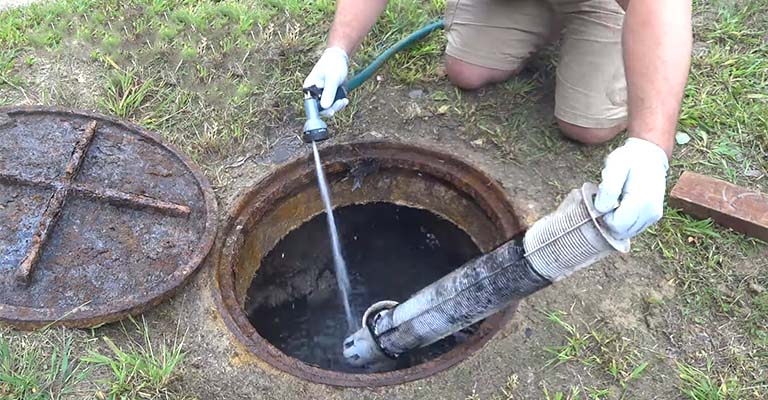 1. Inspect and Pump Frequently
2. Use Water Efficiently
3. Properly Dispose of Waste
4. Maintain Your Drain field or Leach field
FAQ
Qu 1: Can I Remove a Septic Tank by Myself?
It is not impossible to do so, except for pumping out the tank.  That needs to be handled by a licensed septic pumping company and you will need to have a record of that pumping to show the county to get your certification of abandonment.
To know if you are legally allowed to remove or fill in your tank yourself, please check with your country's laws.  You may be able to do the fill-in or removal, then call the authority to inspect and give you the proper documentation of abandonment. But it is not safe to do this work by yourself.
Qu 2: Can an old septic tank be reused?
In addition to the standard abandonment, the process of pumping your septic tank and having it rendered useless by filling it with gravel or cement and crushing the tank lids, you have the opportunity to reuse your tank as a cistern.
Qu 3: How long does a septic tank last?
Steel septic tanks have a life expectancy of 15 to 20 years. These should not be used for new installations but can still sometimes be found in older rural properties. Plastic (PE) or fiberglass tanks (GRP) have a life expectancy of 20 to 30 years
Qu 4: Can you reuse a concrete septic tank?
Concrete septic tanks have been used for a long while due to their durability. Although they are prone to crack, many individuals reuse old tanks to reduce repair and installation costs. After inspection, the concrete tank must be retrofitted with a liner applied to the inside.
Qu 5: Why my well pump cycling with no water running?
The main reason of well pump cycling with no water running is clogged sediment filter or the filtration system. Try to put your water filtration system in bypass if its works.
Conclusion
You may feel that removing your old septic tank may cost a lot but making a safe ground for you and your family comes first in priority. Apart from the cost, you should not hesitate in removing an old septic tank from the ground.
You can also reuse the old septic tank as a rainwater reservoir or for other purposes. However, you have to follow the professional's guidelines.