A material used to fill the spaces between the panes of glass in a window is window glazing putty. It's frequently used for insulation and weatherproofing. Traditional window glazing putty has a variety of alternatives, each with its own set of benefits and drawbacks.
A form of sealant used to cover the gaps between the panes of glass in a window is window glazing putty. While it does a good job of sealing the window, it is difficult to apply and may not be the ideal option for everyone. There are various window glazing putty alternatives that may be a better fit for your needs.
Window glazing putty
Window glazing putty is a dough-like material manufactured from calcium carbonate powder or crushed chalk, as well as oil. There may be some air gaps between your windows after you've framed and installed them, jeopardizing the structure's stability.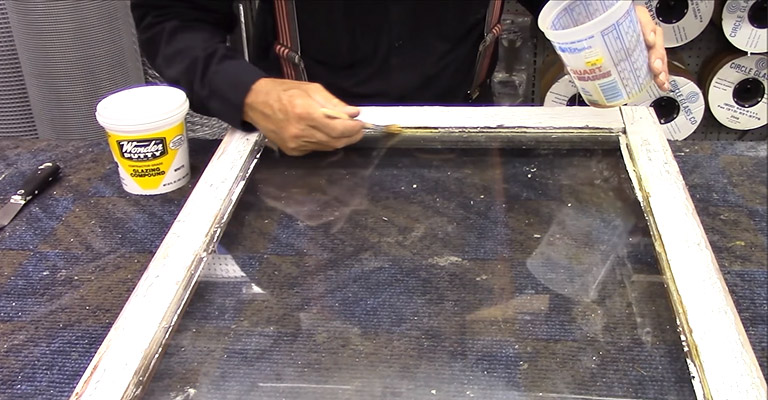 Putty is mostly used to seal windows to wood frames, preventing any air from entering or leaving. It works well in most repair situations and can easily patch scratches or depressions. 
There are various window glazing putty alternatives, but not all of them will function equally effectively. Some of the finest alternatives are: 
Dry seal
Silicon caulk
Mitered Moldings.
Putty replacements
Linseed Oil.
Wood Fillers.
Since the standard window glazing putty isn't your cup of tea, I looked for some less expensive options. The best part is that getting top-notch putty quality doesn't have to be expensive. Let's have a look at some of the possibilities to learn more.
Dry seal
Dryseal is a modern elastic glazing putty sealant that is recommended for use in sash window renovations as a long-lasting replacement for linseed oil putty.
Benefits
Dryseal is moisture and UV-resistant, making it ideal for sash window repair and especially appropriate for south-facing windows. It retains its elastic properties and does not shrink.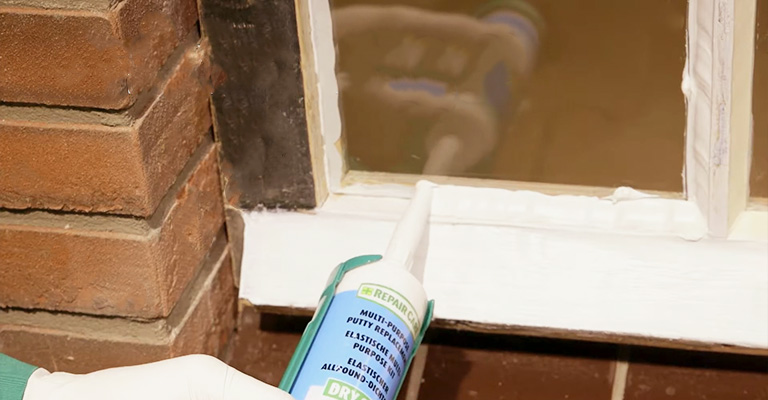 All paints and stains, including VOC 2010 products, are compatible with Dryseal. It works well with sealed double-glazed units, laminated and acoustic glass, and all glazing tapes.
Versatility
This product's versatility is outstanding; it may be used on any type of glass unit. Slim double glazing for sash window replacement is particularly popular when old draughty windows can be renovated while keeping character. It works nicely in laminated, acoustic, and safety glass, as well.
Application gun
This substance may be applied with any ordinary skeleton gun, but because it is stiffer than more traditional silicone-based mastic sealants, it is recommended that you use a higher-quality mastic sealant gun.
Silicone Caulk
Silicon caulk, often known as acrylic latex, is one of the most well-known window putty alternatives. Silicone caulks are well-known for their ability to provide a strong shield and seal around windows. It's a fantastic technique to keep your windows dry.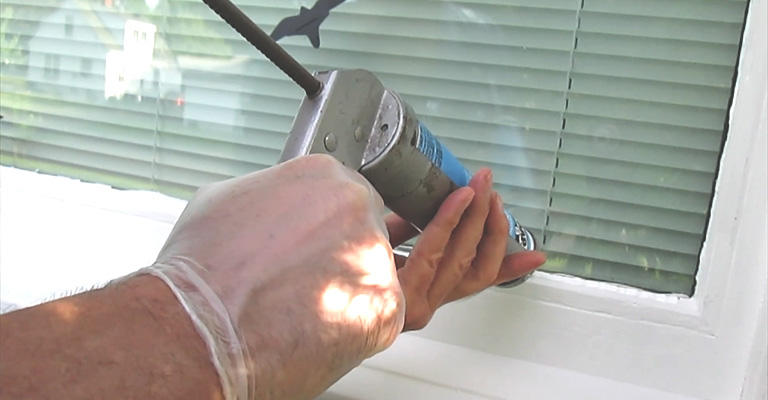 Benefits 
After the window glass is fitted, there is no risk of water seeping through the windows and causing damage to the interior. Silicon caulks, sometimes known as acrylic latex, are amazingly uniform, high-quality, and long-lasting.
Mitered moldings
Traditional window glazing putty is a fantastic alternative to mitered moldings. A portion of the material is removed from each molding so that it overlaps the window opening and seals it.
Benefits 
This seal keeps air and moisture out of the window aperture, which keeps the caulk from drying out and splitting. Mitered moldings can help lessen wind and rain noise by preventing rainwater or snow from leaking into the window aperture
Application 
They can be put over existing windows and frames to provide additional insulation, weather protection, and aesthetic value. Wood, polyurethane, and vinyl are some of the materials utilized in mitered moldings. There's no need to use any glazing points. The tiny brads serve as a safety net in case of danger or harm.
Putty replacements
Alternatives to putty and mastic are gaining popularity these days. These replacements contain components that are ideal for insulating, sealing, and glazing windows
Benefits
Replacement putties are fantastic since they come in handy compact travel-size bottles that make it easy to take them from one project to the next. This makes applications more convenient and speedy. 
Also, before you can seal any obvious splits or cracks in your window panels, you'll need to conduct some minor prep work. The putty replacements' flexibility makes them a wonderful tool for individuals who have to deal with dents and cracks in their windows on a regular basis
Linseed Oil
Linseed oil putty is a chalk substitute made from pure linseed oils. Linseed oil is used to install glazing, as well as to repair cracks and gaps in windows, doors, and other wooden frames, all across the country.
Benefits 
Linseed oil reglazing has the added benefit of being water-resistant. As a result, when used as a substitute for window glazing putty, linseed oil can withstand a lot of abuse.
Wood Fillers
Wood fillers must have mending characteristics that can often heal the wood of the window from the inside out. The ability of wood fillers to harden windows and keep the integrity of the wood's life is their most popular characteristic.
Furthermore, because wood fillers are created with non-shrinking chemicals, they are extremely strong and long-lasting.
Benefits
Wood filler has a number of advantages over window glaze putty, including being quick and easy to apply, being extremely long-lasting, and being waterproof. They're also less expensive and can be molded and painted once they've dried.
How do I reload old putty windows
Ans: With a few simple tools, a do-it-yourself homeowner may quickly repair the putty on their windows. 
Step 1: Uninstall Old Putty from Windows. 
Step 2: Using a heat gun, heat the putty. 
Step 3: Take out the windowpane. Remove any remaining Putty in 
Step 4: Apply Linseed Oil in 
Step 5: Install Putty on your computer.  
Step 6: Replace the Window Pane.
FAQ
Is window glazing and putty the same?
Ans: Glazing compounds, often known as putty, are typically used to encase window panes. These materials are well-known for their ability to keep window glass in place. Furthermore, these putties are water-resistant and weather-resistant. Glazing chemicals can be exceedingly durable and long-lasting.
Does silicone hold the glass?
Ans: Silicone is a fantastic adhesive for glass and a multitude of other substrates, as long as you know what type of silicone you're using. Acetoxy silicones are acetic acid-releasing silicones that cure fast. They connect well with a range of standard substrates, unlike most other silicones.
Why do you glaze a window?
Ans: Glazing is the solidified putty that forms a weather-tight seal between the wood and the glass on the outside of the window. It can break off or become seriously broken over time, leaving your window vulnerable to dampness and rot.
Is a Window Drip Cap Necessary?
Ans: A window drip cap is a crucial element of your home that can lead to serious problems without proper installation. The purpose of the drip cap is to prevent rainwater that will seep through the window and go for the aesthetics or the structural integrity of your home.
All you need to do is ensure that you have a drip cap in place before installing a new window. This will keep water from coming in through the bottom of the window and prevent any potential damage.
Last words
On the market, there are a variety of window glazing putty alternatives. Some are superior to others. It comes in a variety of hues, but clear is the most popular. Before making a decision, you should think about the product's quality, price, and availability.