Are you going crazy because of all the noises in your house? Perhaps someone else is complaining about why you are playing music when they are resting.
For the best sound absorption, we recommend using cellulose insulation. But why is cellulose insulation good for soundproofing?
It is not possible to completely block out sounds with cellulose insulation. However, when you install the dense variant, this insulating agent can significantly reduce noise levels. For reducing sound levels, blown-in insulation often outperforms fiberglass insulating agents.
It is because cellulose can recycle wastes, conserves energy, is easy to install, is good for the environment, and most importantly, absorbs most of the sounds. Stay till the end to know more about it.
Can Cellulose Insulation Reduce Sound?
Sheetrock is less likely to move laterally when it is insulated with cellulose so that less sound can travel through walls. Reducing the sound traveling through walls and floors makes it possible to reduce noise.
During certain periods of the year, the air is trapped within certain spaces to help maintain a normal temperature level. Because sound travels through the air, the composition can also assist in trapping sound waves.
Cellulose has the advantage of being dense over other types of insulation. In addition, the lateral movement of sheetrock is reduced by cellulose insulation compared to fiberglass, thereby reducing sound transmission.
Reasons Why Cellulose Insulation Is Good for Soundproofing
You have to soundproof your house to block sounds from outside and keep inside noise private. However, if you install the wrong insulation for this purpose, things will be messy.
Before knowing why cellulose insulation is good for soundproofing your home, you should know what cellulose insulation is. This insulation is created by cellulose fibers from wood or paper. Thanks to recycling, 80% of this insulation is made with old newspapers. Moreover, it is a very eco-friendly type of insulation. This product contains up to 80% recycled material.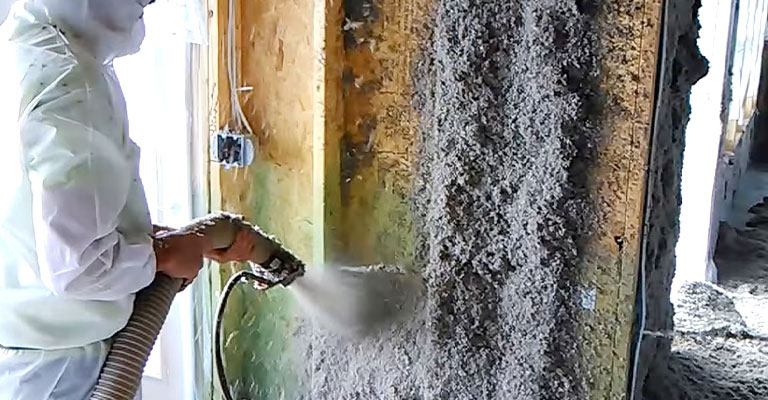 You get what you pay for with cellulose, just as you would with fiberglass. Its long-term energy savings are one of the most significant advantages of cellulose insulation. Heating and cooling bills can be reduced by up to 50%!
Unlike fiberglass, cellulose offers superior soundproofing properties and is ideal for re-insulating homes from attics to walls. Here are other reasons you should choose cellulose to soundproof your home.
Sound Insulation
Insulation made of cellulose can reduce the amount of sound that travels through walls and between floors. As an insulation material, cellulose has an advantage over other materials, such as fiberglass. The cellulose insulation reduces the lateral movement of sheetrock, which in turn reduces sound transmission through walls.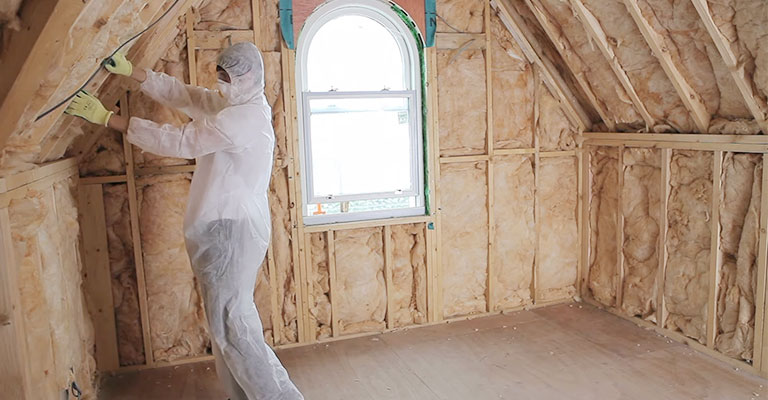 Savings In The Long Run
What kind of savings can you expect? This depends on the situation. In addition to insulation thickness, local climate, heating and cooling use, and original wall performance, cellulose insulation can result in significant annual savings.
Fire Retardant
In addition to its fire safety rating (Class I), cellulose is also treated with borate to enhance its fire resistance. Ammonium sulfate and borate are commonly used in cellulose production.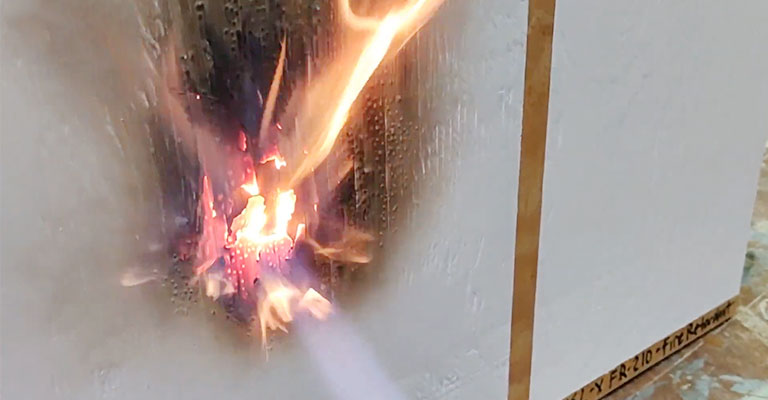 Insulation Against Vapors
Cellulose insulation may not require a vapor barrier. Recent studies have shown that air movement is the primary mechanism of excessive moisture accumulating in mild maritime climates like Portland, OR.
It is possible to prevent moisture problems by using insulation that fills the wall cavity (such as cellulose or foam). Even though cellulose insulation is deemed vapor permeable by studies, vapor barriers should not be used with cellulose insulation.
Pest And Mold Control
As an added control against mold, cellulose insulation contains borates. As a result, the mold does not develop in installations despite being saturated with water for several months and improper installation.
It is commonly believed that cellulose insulation provides pest control properties simply because crude borates are present. Boric acid itself can kill self-grooming insects if ingested, but it must be delivered in an ingestible form and at a sufficient concentration to cause these insects to die.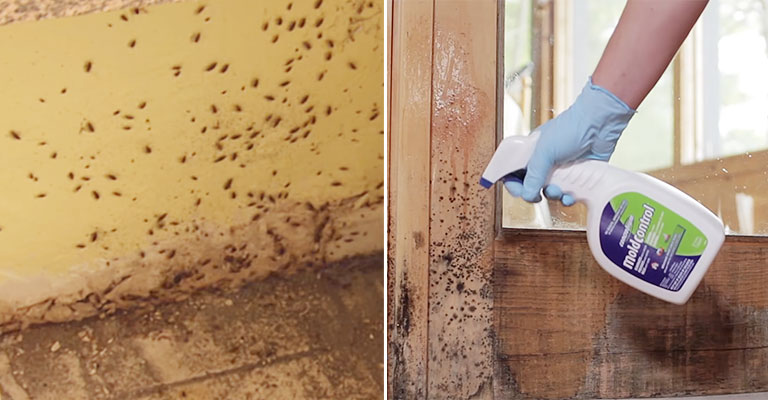 A proper test must be conducted on borates-containing products to determine whether dosage and presentation are sufficient to kill insects. In the United States, pesticidal claims can only be made after a product has been registered with the EPA as a pesticide.
Performance In Terms Of Heat
Compared to other types of low-cost insulation, cellulose insulation provides superior thermal performance. For example, loose-fill cellulose has an R-value of 3.8 per inch, approximately the same or slightly better than glass wool or rock wool in terms of thermal conductivity.
The thermal performance shown here is not representative of the whole picture. This is because the building envelope's seal also plays an important role.
There is no need to leave many air pockets around objects in walls (pipes, wiring) because cellulose insulation can easily fit around them. In addition to preventing air infiltration, cellulose insulation can also limit convection.
What You Need To Know About Cellulose Insulation:
The many benefits of cellulose insulation for homes and buildings have also recently been discovered by homeowners and contractors.
Insulation from cellulose fibers is used in homes and buildings to insulate, improve draft proofing, and reduce noise. These soundproofing insulation facts will help you understand it better.
As cellulose burns, it emits a low concentration of smoke since it has a low smoke development index level.
Cellulose insulation does not irritate the skin or respiratory system, unlike fiberglass insulation.
Are you living in a cold climate? This won't be a problem. Your home will stay warm during harsh winter months with cellulose insulation.
The cost of fiberglass insulation is generally higher than that of cellulose insulation. For example, a 40-square-foot area of fiberglass costs $20, while a 40-square-foot area of cellulose only costs $11.25.
You can't find eco-friendlier insulation than this. It is not freshly cut trees that are used in the production of cellulose insulation but recycled paper from which it is made.
Cellulose Insulation Pros And Cons
Although cellulose insulation isn't very popular yet, they have so many good traits to be one of the best soundproofing items.
Cutting Down Wastes
Only in the United States more than 10 million tons of newspapers are produced yearly. Unfortunately, most of these newspapers are in landfills, while some are recycled.
Old newspapers can be recycled into many things, but many processes are costlier and bad for the environment than making new papers. For instance, to turn back newspapers into usable paper, you have to remove the ink and then bleach the paper.
This process requires a lot of time, energy, and harsh chemicals. On the other hand, when you turn newspapers into fibers and make cellulose insulation, it doesn't need much energy or chemicals; it simply recycles paper and helps save the environment.
High Quality
Cellulose insulation can absorb 80% or more of the sound it comes into contact with, which is pretty good for soundproofing. This high-quality insulation soaks up most of the noise and helps you and your neighbors.
Low Tech Process
Unlike other insulation products, cellulose processing is a very low-tech and can be done anywhere. Manufacturing other insulation materials like fiberglass, they require large space for production, need long-distance deliveries, and consume more energy.
But it is the opposite for cellulose insulation manufacturing.  To change newspaper into cellulose insulation, even a fraction of the space and energy is enough. In addition, there will be no need for long-distance delivery since it can be easily produced anywhere.
Energy Conservation
In the matter of reducing the cost of energy, cellulose performs better than fiberglass or other types of insulation. For example, fiberglass insulation can increase air tightness by 41%, while cellulose insulation can increase air tightness by 74% over an uninsulated building under the same conditions.
Furthermore, cellulose insulation offers the same protective values all over the board regardless of material density. But to improve fiberglass insulation, you will need to increase its density.
Easy Installation 
Retrofitting your house with cellulose insulation is comparatively easy. It doesn't require any measurements, cutting, or rolling; just remove the sidings and drill small holes in the walls.
And then, blow in the cellulose using air or spread it by hand. Either way, this process is so easy and requires less time. However, don't try the installation by yourself; hire a professional to do this. Because if you don't install the cellulose perfectly, your home won't be soundproof properly.
Disadvantages Of Cellulose Insulation
The negative sides are not exactly bad in every situation or for many people. Still, we've included all the drawbacks of cellulose insulation to give you a full overview of this product so that you can research it thoroughly before deciding on something or regret later.
Costly
Many people back off when they see soundproofing expenses are going through the roof. There are cheaper options for soundproofing, but unluckily, cellulose insulation is not inexpensive. You have to pay a fortune to get all the benefits from this insulation.
Strapped Resource
In processing cellulose insulation, Boric acid is used, which includes the key chemical named Boron. Unfortunately, there are only three mines in the world containing Boron ore, and the reserves are too low that there will be none left after a few decades.
Also, the mining of Boron takes a huge amount of fuel and destroys the environment. In this sense, cellulose insulation is upsetting the earth and depleting this scarce material indirectly.
Health and Fire Hazard
The main ingredient of cellulose insulation may be safe, but there are a few chemicals that are used in the production of this insulation that is carcinogens. Even some of the chemicals are so deadly that an ounce of them is life-threatening.
Boric acid is toxic, but the inhalation of cellulose insulation dust doesn't show lethal toxicity. However, heavily impregnated respirable cellulose dust can liberate soluble boric acid in lung tissue and cause severe health problems.
Sometimes Ammonium Sulfate is used in cellulose insulation production. From moisture and heat, this chemical can decompose over time and release sulfuric acid. This acid is corrosive to most of the materials that come in contact, specifically metal beams and girders, which can lead to accidents.
Also, newspaper fiber is highly combustible. Although cellulose insulation contains fire retardants to ensure no fire hazard, the insulation loses its fire protection over time and becomes inflammable again.
Messy
Cellulose is not neatly packed like other insulations such as isolation for basement ceiling. Since this insulation is just pieces of fibers, it will be hard to clean up if you try to revamp the attic. 
Cellulose vs. Fiberglass
In general, fiberglass insulation differs from cellulose insulation in the following ways:
Weight and R-value
The fiberglass color is pink, and the color of cellulose is grayish-white.
The material composition of organic vs. synthetic (cellulose is mainly composed of newspaper)
Insulation made of fiberglass and cellulose has the following main similarities:
It can be used in a variety of home areas
A blow-in installation
Environmentally friendly characteristics
Acoustic insulation
FAQs 
What's the difference between soundproofing and acoustics?
In soundproofing, you preserve the sound in the room and block the outside noise. But in the case of acoustics, it prevents the sound from bouncing off the walls or echoing.
How can I soundproof a room cheaply?
You can soundproof yourself by rearranging the furniture, adding some rugs or carpets, using floor mats, and hanging up paintings or tapestries. But keep in mind that, they won't soundproof your room completely, but reduce the noise.
Wrapping Up
Since you already know why cellulose insulation is good for soundproofing and why they are not, you can decide for yourself if it is the soundproofing system you want. Don't get afraid of safety issues as all building codes approve cellulose, and it doesn't have close contact with things to induce hazards.