The answer is pretty subjective as everyone has different goals of comforting themselves in the home. Though R15 and R13 can meet up the same purpose, R15 is a bit expensive and beats R13 by a thin margin at the insulation aspect.
Is r15 Insulation Better Than r13?
Before jumping into choosing the perfect insulator for a home, one must consider some factors.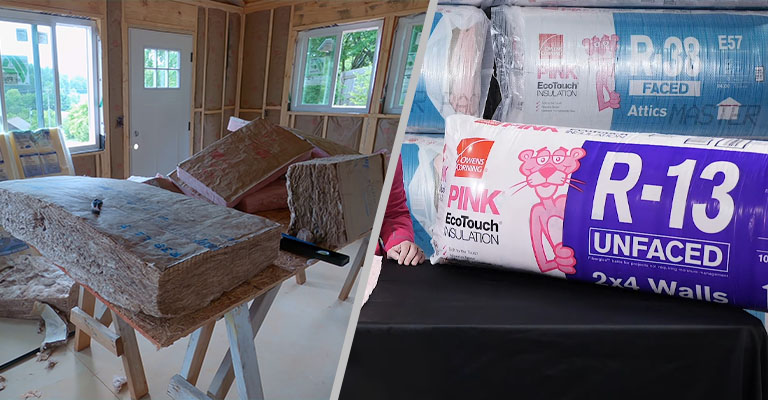 Geographical location
Financial ability
Energy-saving goals 
Home appliances and structure 
Geographical location
The International Energy Conservation Code suggests minimum wall insulation of R13 in Zone 4. Besides, The U.S. Department of Energy determines using R13 insulation "good" in the southern region of the country. If you insulate your floors and live in Florida, R13 would be sufficient.
It's better to install an R15 insulator to keep yourself above marginal value. On the other hand, it also depends on the movement of the air. 
Financial ability
The more the R-value is, the more it takes on the budget. If you want to enjoy all the services that R15 provides at a little cheaper price, R13 is preferable. R-15 insulation costs about 50% more than R-13. R-13 costs $50.97 for 11 batts whereas R15 costs 37.98 for 7 batts.
Energy-saving goals
As R-15 fiberglass is about twice in the density than that of the R-13 fiberglass, it has better thermal control. R15 has a higher insulating capacity than R13. So, it keeps your home comfortable for more time.
Besides, being higher density than that of R13, it better fills the void of the wall. R15 is better in the field of energy efficiency.
Home appliances and structure
For home appliances and structure consider these options below.
R13 or R15 for 2×4 Walls
If you have steel studs instead of wood, then the R15 and R13 walls would provide the same service because of the high conductivity of the steel. R15 should be better than R13 by a little bit in the wall. It brings a little improved insulation than R13 instead of spending 50% extra money than the R13 insulator. 
But you have to look at the big picture,  the energy cost of your home will be reduced because of the R15 insulator at the end of the year. It will help keep your HVAC costs down. It will be a wise decision to install the R15 insulator earlier than installing extra R2 after installing R13. It is better to install a higher R valued insulator at an optimum level, however in 2 x 4 walls, R-15 was the highest R-value that would fit.
Otherwise, R13 is sufficient for 2×4 walls. But it will not help you to reduce the energy costs.
R13 or R15 Thickness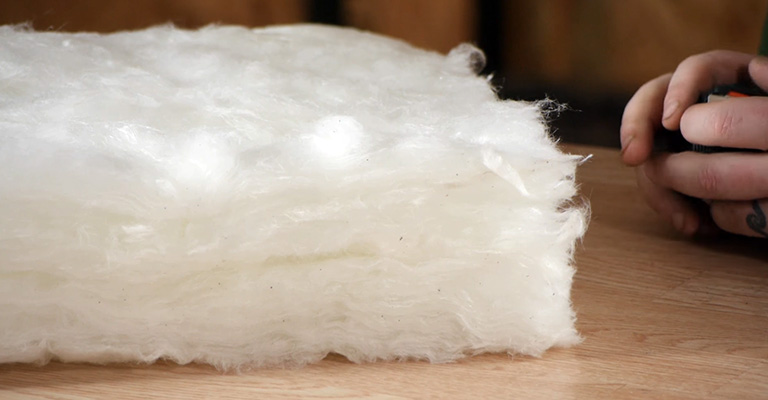 R15: Wood Frame Construction
Width: 15″ (381mm),23″ (584mm)
Length: 93″ (2,362mm) 
Thickness: 3½ " (89mm) (High density)
Here "High density" refers to the more fibers per square inch. It delivers a higher R-value per square inch in less space than standard insulation products. For Instance, thick R-15 insulation delivers 36% more R-value than standard R-11fiber glass insulation.
Recommended Use: Ideal for 2×4 walls.
R13
Thickness: 3 ½ inches
Width: 16″ (406mm), 24″ (609mm)
Length: 96″ (2,438mm)
R13 or R15 for the Basement
As the basement is mostly under the ground, it does not need higher insulation. The soil temperature is higher than the air temperature. In this case, R13 is preferable.
Make sure your foundation walls are free from mildew and water problem. You can use a dehumidifier in the basement. Great plumbing, electrical lines are the key measures for enjoying the ultimate service that R13 offers.
Is r15 Better Than r13 in Controlling Moisture?
It depends upon several factors. They are-
Your home furnishing
Weather
Home's HVAC system
Insulation is faced or not
If your walls are damp, it will lessen the efficiency of an insulator. In this case, R13 or R15 both offer the same service.
Is r15 Better Than r13 in Reducing Noise?
In this field, theoretically, both insulators serve an equal advantage. But in practical life (after taking opinions from the users), R15 serves better than the R13 insulator.
Which One Is Better in the Pest Control Field?
Insulation is scientifically effective in controlling mold and fungi. So, the better your attic barrier is the higher chances of controlling pests. It depends on your budget management to get moderate service at an optimum price.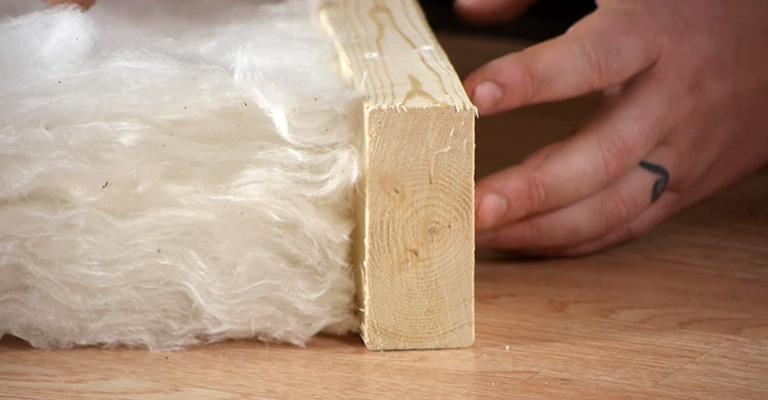 To Conclude
Last but not the least, choosing between R13 and R15 is a difficult task. If you try to ease your budget, you should go for R13. On the other hand, if you want to enjoy the comfort for a long period and believe in efficient cost reduction at the year-end, you must grab R15 for insulating your home.