Paints are the essence of a room that brings out comfort and coziness. That's why choosing a good paint is just as important as everything else. Speaking of good paint, Sherwin Williams has some of the best paints ever. They will surely give your room the elegant and smooth finish that you desire. So, let's get into it.
Which Type of Sherwin Williams Paint Is Best?
While discussing good quality paints, the name that we must speak of is Sherwin Williams. It is one of the top-selling paints in the market because of its high-quality paints. Besides, they are known for manufacturing innovative products and paints for your every specific choice.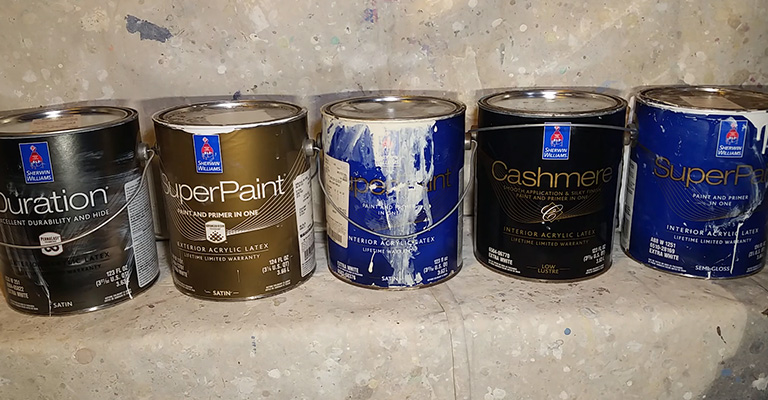 Besides, with more than 1500 paint colors they have one of the widest range of choices. So, you can easily choose the perfect color for you without any doubt. The paints they manufacture are mainly latex paints and oils / Alkyd paints. Let's discuss a bit about them to know how they differ from each other.
Latex
Latex or water-based paints are one of the most desired Sherwin Williams options for exterior paints. Compared to oil-based paints, latex paints have great durability and higher flexibility, so they are perfect for a variety of surfaces. Also, they can withstand harsh environments so it's great for areas with low temperatures.
The manufacturers use high-quality resins for these paints. So, it makes a big difference in the performance than other low-quality paints. It also prevents the paint from cracking, peeling, staining, and protects it from moisture and sunlight. Besides, the high pigmentation gives the wall a nice glossy and smooth finish.
Latex paints dry much faster than oil paints so it's easier to apply a coating shortly after applying the first layer. Also, these paints are very easy to wash away with just soap and water. So, it's convenient as well. Most importantly, latex paints emit lower VOCs than oil-based paints so it's more environment friendly.
Oil / Alkyd
Alkyd or oil-based paints are the opposite options of latex paints. Being oil-based, these paints are much smoother than latex paints. Especially for woods, oil paints are a better option than latex. It gives the surface a smoother and richer finish. Also, it's great for hiding imperfections or slightly damaged areas on the wall.
However, the rate of VOC emission of these paints is much higher than latex. The fumes are slightly toxic and can be a little overwhelming. Besides, the paints are hard to clean up with mineral spirits and they are flammable too. So, if you are thinking of the environment, oil-based paints might not be the best choice for you.
Still, these paints have some better features than latex. It takes more time to dry so there's more time to redo any mistakes. It's also highly resistant to moisture so great for kitchen and bathroom walls. Most importantly the applied coating is harder and more durable than latex paints so it provides great coverage.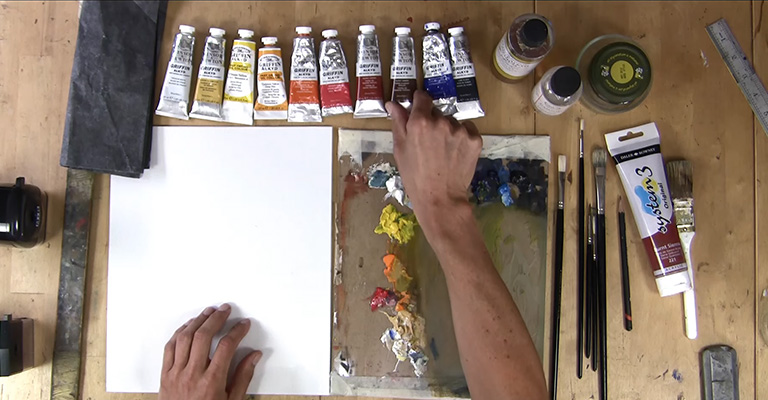 Sherwin Williams Stains or Paints
It's a list of Sherwin Williams interior and exterior paints and stains. These paints have their advantages and a variety of colors to choose from.
Emerald
Emerald is a shade of interior acrylic latex paint of Sherwin Williams. It comes as a primer and paints in one package. This premium paint provides excellent coverage and a smooth finish. Besides, it's great for hiding dark spots and stains on the wall. Also, the paint layer is beautifully uniform and highly durable.
The manufacturers used an anti-microbial agent in the process to prevent any mold and mildew growth on the paint surface. Besides, the paint is resistant to moisture as well. It's easy to wash with soap and water. And most importantly, it is manufactured according to the VOCs regulations so it's environment friendly.
Duration Home
Duration Home is another shade of home interior acrylic latex paint. It's also paint and primer in one. The paint has great quality so you can achieve the desired coverage in much fewer coats than other paints. Also, the advanced stain-blocking technology makes it a game-changer in hiding old paint stains and other marks.
The paint is perfect for use in the kitchen or other rooms where the human touch is more than usual. Besides, the paint is really easy to wash away with just soap and water. Also, they use anti-microbial agents so say goodbye to mold and mildew. And, it's environment friendly.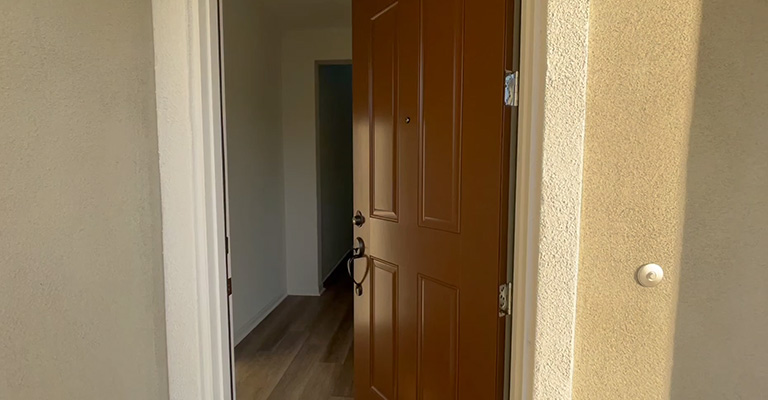 Cashmere
If you want an ultrasmooth and glossy finished wall in your home then Cashmere is the best option for you. Its silky rich finish brings out an elegant vibe. Also, it's a paint and primer in one. The paint is easier to apply because of its smooth consistency. Most importantly, it provides great coverage even over old stains.
The paint is also great for those who like easy maintenance. You can easily scrub off any dirt without peeling off the coating. So, it's great for residential space.
SuperPaint
SuperPaint interior acrylic latex is a paint and primer in one package. Its easy applicability makes it highly desirable. The paint layer ensures proper coverage so you can easily use it over old paint marks to hide them. Besides, the coating is very durable and long-lasting so you don't need to worry about peeling or flaking.
The paint is easy to maintain as you can scrub off any dirt without damaging the coatings. Moreover, it's available in a variety of sheens so there are a lot of options to choose from.
Harmony
If you want eco-friendly interior paint for your wall, then harmony is one of the best options out there. It is manufactured by the zero VOC formula which keeps the VOC level at the lowest level. Besides, the odor eliminating technology of the paint breaks down any indoor unwanted odors and improves the air quality. 
SuperDeck
SuperDeck is an exterior deck paint by Sherwin Williams. As the name says, it's a paint that is sure to give your deck that beautiful finish you're looking for. Also, it's great dealing with wood stains.
Woodscapes
Another exterior paint from Sherwin Williams is Woodscapes. Its long-lasting finish gives your wood siding a professional touch.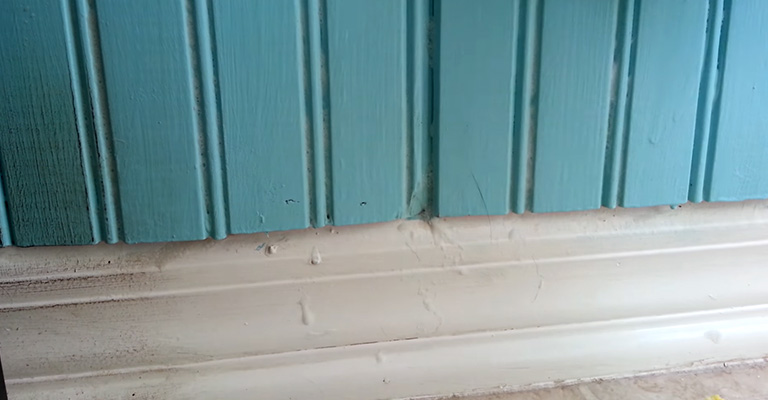 Frequently Asked Question
Q: Will there be any issues if I paint over a textured surface?
Ans: No. But it is not recommended as it won't give you a chic and elegant finish.  
Q: How long does it usually take for latex paints to dry properly?
Ans: It may take up to 2 months for latex paints to dry fully. However, it may vary depending on the atmospheric conditions, what color paints you are using, and some other variables.
Q: Do I have to use additives in paints?
Ans: No, it is not a must that you use additives in paints. However, it does give some benefits that the paint might otherwise not have. So, it is recommended. 
Conclusion
Whatever color you have in mind, Sherwin Williams have you covered. And, if you are not sure about the color, you can always get a sample and try it on a small part of the wall to see how it works. With their innovative and high-performance quality paints, you'll never be disappointed with the performance.