Both Dunn Edwards and Benjamin Moore are popular brands in the paint industry. Consumers like both products. However, if we have to pick one, then it will definitely be Benjamin Moore. 
Dunn Edwards vs. Benjamin Moore
When it comes to picking one paint over another, the first thing we need to consider is the quality of paint, paint type, and its washability. Only then we can choose our desired paint. Now, let's have a look at the paint types and washability of both products.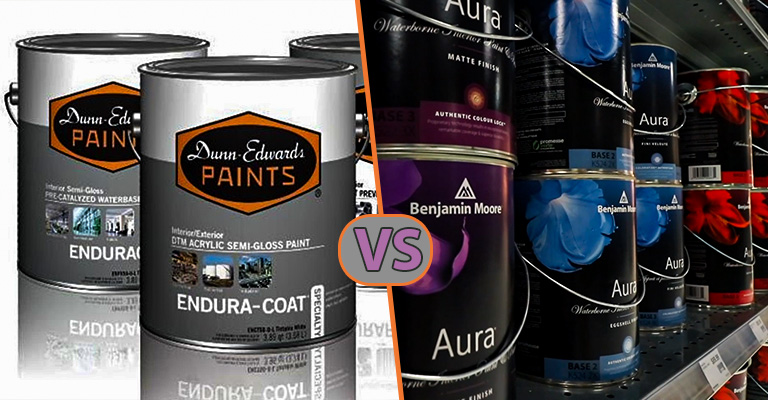 Types of Paints
With enough options (and perhaps sub-options too!) for both interior and exterior paints, my perspective keeps Dunn Edwards on the front line. But, certainly, the delicacy of interiors' touches by the Benjamin Moores may take you away from that. I won't mind 🙂
Dunn Edwards
Dunn Edwards leaves one behind. You'll be covered by both interior and exterior paint lines.
Interior Paint
Dunn Edwards offers the highest standard of excellence in its interior paint and finishes. All paints are formulated with high-performing ingredients. 
The interior paint is sub-divided into five categories: Deluxe, Ultra-Premium, Premium, Professional, and Specialty. 
Exterior Paint
Exterior paints and finishes must have the ability to withstand the harsh weather and everyday outdoor activities. Dunn Edwards understands it and offers the best quality exterior paints. No other product is better suited for exterior use on offices, buildings, and other painted surfaces outside.
Sub-divisions of the exterior paint include Ultra-Premium, Premium, Professional, and Specialty paint. 
Benjamin Moore
Mainly, there are four interior product lines of the Benjamin Moore-Regal, Natura, Aura, and Ben Interior. 
Aura
This premium paint line is the latest paint technology of Benjamin Moore. It makes sure that you never have to apply more than 2 coats for any color. You will get it in satin, matte, semi-gloss, and eggshell sheen. These sheens come with Color Lock technology that ensures no color rub-off. Moreover, it is mildew resistant. 
Natura
You will get this zero-VOC interior paint as flat, eggshell, and semi-gloss sheen, and water-based primer. This self-priming paint claims to have no odor. It is suitable for less than perfect surfaces. You can apply it on ceilings, walls, interior plaster, and more. 
Regal
Regal is the third paint line of this brand and it offers Regal Select and Regal Classic. You will get every sheen possible between these two paints. It is a newer product line and has smoother application and longevity. Important features of the product include fade and mildew resistance and washable.
Ben Interior
It is the last and inexpensive paint line. If you balk at the expensive options, then it is the right option for you. It is available in semi-gloss, eggshell, and flat sheen.
Do They Provide Washable Paints?
Both Dunn Edwards and Benjamin Moore provide washable paints. All the four product lines of Benjamin Moore provide excellent washability. The bestselling Aura line of interior paint is known for its washability even in eggshells, mattes, and flats.
Dunn Edwards Exquisite paint exceptionally washable. It is formulated with ChromaStay Technology that makes it washable and durable. Also, it provides protection against color rub-off and stains. The Suprema paint also provides great washability.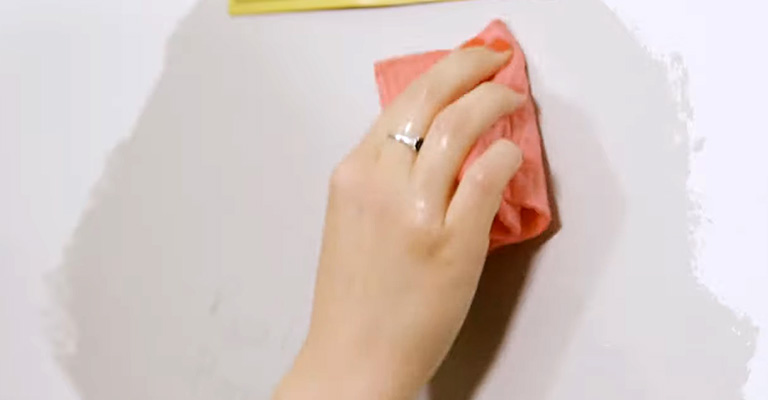 Is Benjamin Moore Pearl the Same As Satin?
Pearl finish on the Benjamin Moore is a medium gloss used for higher durability. It gives a beautiful look and it is very easy to clean. The pearl finish on Benjamin Moore is more or less similar to the Satin finish. However, the specular gloss number might be closer to the eggshell finish. Satin paint is called pearl by Benjamin Moore. 
Which type of Benjamin Moore paint is the best?
Each paint type comes with different qualities and offers a different price tag. If we are to choose one type of Benjamin Moore, then it would definitely be the Aura paint. This high-end paint uses a groundbreaking coloring system. Your walls will look the same for five to ten years after you paint them with them. It is resistant to color fading. 
The feature in which the Aura beats the most others is its awesome coverage. It is mildew-resistant. Other features include easy clean-up, two-in-one (paint and primer), no color rub-off, great washability.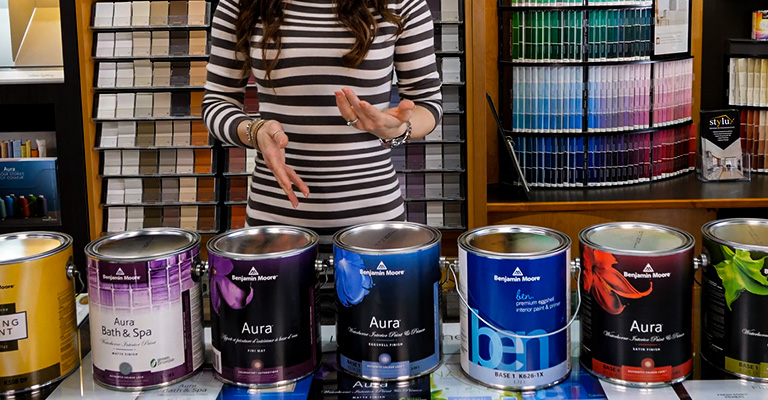 Does Dunn Edwards Give AAA Discounts?
Yes, Dunn Edwards gives AAA discount. With this discount, you will get many options to save money. You can get up to a 50% discount. You will get updates on discount codes on Couponxoo.
Does Dunn Edwards Take Old Paint?
If you have unopened cans of paint, you can return them to your nearby Dunn Edwards store. However, you have to return it within 30 days of purchase.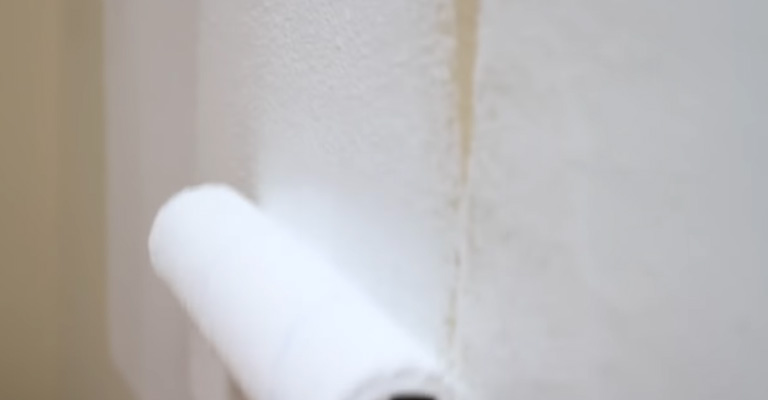 Can You Order Dunn Edwards Paint Online?
Ordering paint has become convenient and simple with Dunn Edwards' ordering service. You can easily access the website dunnedwards.com through your mobile or desktop computer and order paint and other most commonly ordered supplies. 
Is Benjamin Moore Aura worth it?
In our opinion, the finest paint Benjamin Moore produces is the Aura. Thanks to its durability, it makes your walls sparkle for years. The Benjamin Moore Aura can successfully cover any color in only two coats. It is application-ready and dries fast.
It is flak and crack resistant, mildew resistant, environment friendly, doesn't need primer, and has a low-odor. You can remove any stain from coffee to crayon on it. Most importantly, it looks richer for any color.
FAQ
Q: How Long Does Dunn Edwards Paint Take to Dry?
Ans: Dunn Edwards dries all areas thoroughly. It might take one to two days to dry. Well, it mostly depends on the primer used.
Q: Can I Return Paint to the Benjamin Moore?
Ans: Exterior and interior paints, stains, color swatches, color samples, exterior stain samples cannot be returned or exchanged. But if you have unopened and untinted paint and painting tools, only then you can return or exchange them.  
Conclusion
When choosing any paint, you need to consider some factors like paint type, availability, durability, coverage, and many more. Both Dunn Edwards and Benjamin Moore are great brands. You need to choose the one that fulfills your requirements.