Both Aquadefense and Redguard are pretty solid options when it comes to waterproofing in general. And you cannot go wrong with either of them as they perform almost neck to neck. However, Aquadefense does have a very slight edge over Redguard in some aspects of the job. 
For example, Aquadefense has a bit more flexible applicability than its counterpart. It is suitable for places where hydrostatic pressure can be an issue. Since Redguard has a mediocre approach to handling such cases, Aquadefense gets the point. But that is presumably the only substantial difference you can notice.
Aquadefense vs Redgard
Is Aquadefense Better Than Redguard?
Aquadefense might have more possible use cases than Redguard, but it is hard to draw a conclusion based solely on that. Therefore, we went through all the upsides and drawbacks of both the products, including real-world scenarios. From this point onwards, you can compare the factors to get a better understanding.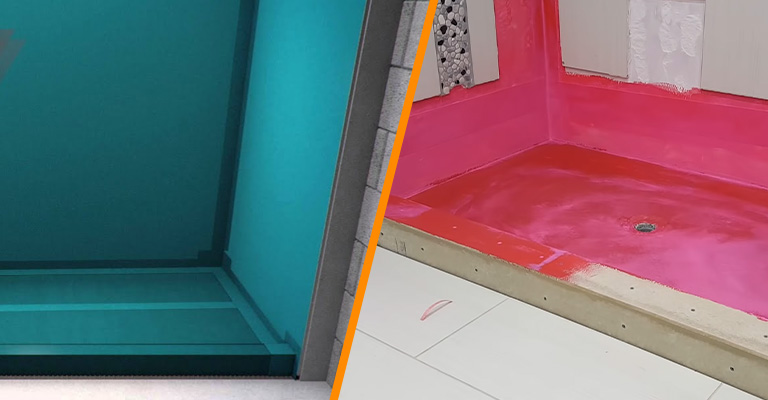 Redguard
Redguard consists of an elastomeric compound that makes it suitable for both inner and outer surfaces. That being said, it covers a variety of applications and thereby fits the criteria most installers want from waterproofing products. Let's take a look at what it has to offer before comparing it with the perks of Aquadefense.
Pros
The nature of Redguard is more like those readymade ones, eliminating agitation before applying.
It uses a fast-dry formula, taking less of your valuable time on the site.
Redguard is compatible with a wide variety of tools, including rollers, sprayers, and trowels. Hence, it is pretty efficient no matter the project size.
It works great as a substrate formation element and helps waterproof hot tubs and swimming pools.
Cons
Not ideal for applying in cold weather as it may not work properly if the temperature drops below 5° Celsius after applying. 
It contains no adhesives whatsoever. 
Redguard does not replace a proper finish coat, and in fact, requires a separate finish layer to function. 
The viable surfaces for applying Redguard exclude ones that are excessively moist or prone to hydrostatic pressure.
Use Cases
There's a set of rules in the accompanying manual guide to determine the optimal use of Redguard. For example, you can apply it in showers, saunas, and steam rooms as a form of substrate sealing. However, it can also help waterproof swimming pools or fountains if you apply it before adding a finishing coat. 
Most interestingly, Redguard is not susceptible to hot water exposure. Therefore, you may use it as a base coat in hot tubs and spa rooms. Yet, the best-case scenario for using Redguard is terraces and verandas to seal them from rain.
Aquadefense 
Aquadefense is a more versatile waterproofing solution as compared to Redguard. The statement is backed by the fact that you can use it on ceilings, below floorings, or even walls beneath tiles. What is more, it is even suitable for saunas and steam rooms where the heat is above average. Below is a more detailed breakdown.
Pros 
Aquadefense comes as a ready-to-apply formula with no hassles of mixing. 
It works even when applied over pre-existing coatings or concrete layers. 
Existing cement boards or plasterboards pose no threats to the proper functioning of Aquadefense. 
The time Aquadefense takes to dry is way less than Redguard. To clarify, you won't have to wait more than just four hours before laying coatings of ceramic.
Cons
Large structural cracks or instances of substrate portions moving against each other can reduce the overall effectiveness of Aquadefense. 
It is not suitable for OSB surfaces and plank floors as they consist of asbestos. 
The minimum number of coats required is two.  
There must not be a high percentage (over 85% on probe) of moisture in the substrate material.  
Use Cases 
Although balconies and terraces are also the strong sides of Aquadefense, it doesn't really stand a chance against Redguard. But for everything else Redguard does well, Aquadefense does too. For example, it is also independent of the effects of hot water exposure. 
However, the most noticeable sector where Aquadefense excels is against hydrostatic pressure. Besides, it can withstand more moisture than Redguard is usually capable of handling. So, you can use it in wet environments such as shower enclosures, saunas, and bathrooms.  
Other use cases of Aquadefense include waterproofing wallboards, sealing laundry rooms, and even exterior walls or decks. Lastly, it makes an excellent waterproofing solution in hot and humid places, kitchens, for example.
Frequently Asked Questions
Can I tile over Aquadefense?
Yes, you can tile over Aquadefense with ease. But to do so, you will have to wait for at least 30-30 minutes after the drying time recommended by the manufacturer.
Can I tile directly over Redguard?
Redguard also allows you to tile directly over it. However, applying a final coat over it is the wisest way, according to most installers. Yet, if you really want to tile directly over Redguard, give it at least a full day to dry completely. Then, use a proper thin-set mortar to install the tiles over it.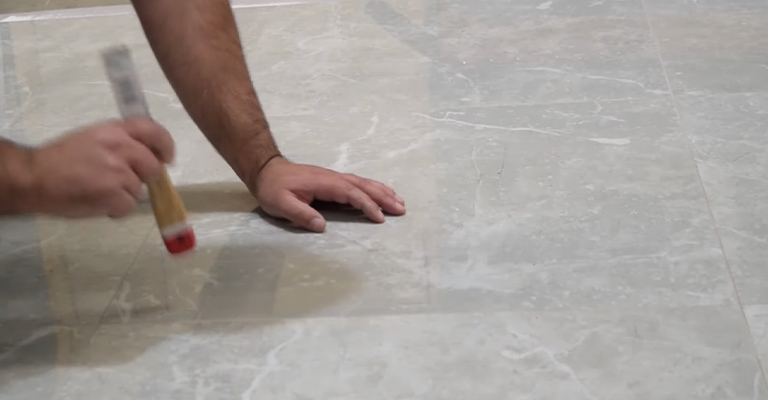 Verdict
So, is Aquadefense better than Redguard? The answer is pretty straightforward if you want the most versatile experience. That is, Aquadefense beats Redguard in terms of use cases and handling hydrostatic pressure. Still, Redguard can be a better alternative for some people based on their requirements.