Building permits aren't often obtained by homeowners who renovate their homes because they don't know that permits are required. Other homeowners are hesitant to get permits for their renovations because they're afraid the project will not be approved.
The law is skirted by some homeowners to avoid the likelihood that their property taxes will increase after the renovations are completed. However, if you renovate your home without a permit, you may face financial risks and legal issues.
You could be subject to fines, penalties, and additional construction costs if you are caught without the proper building permits, and it could be difficult to sell your home later on.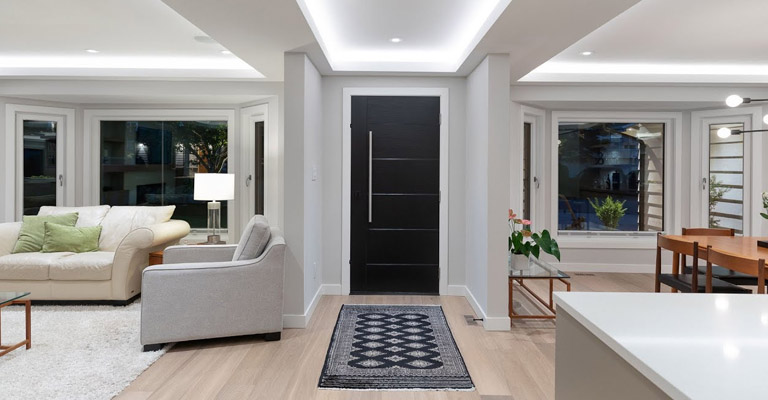 Why Do I Need Permits?
Let me explain the purpose of permits before discussing the consequences of not getting a permit. Permits are necessary for safety reasons.
As a result of your permit application, not only do the local permitting authorities appraise your plans, but they also send inspectors to ensure all is done correctly.
Having an official inspection in place ensures that your contractor is adhering to local building codes and isn't cutting corners.
Not only will you get a permit for your design, but you will have an inspector inspect the project while it is being constructed for safety.
Things That Can Happen If You Get Caught Remodeling Without A Permit
There are times when permits seem to be a hassle. There is an additional cost associated with permits, and the application process can sometimes be lengthy. That's understandable. Normally, everyone is eager to get started immediately and save money.
Even though permits can sometimes seem like a pain, they exist for the protection of everyone. But maybe you are not so concerned about your own risk.
Consequently, you'll rely on your handyman who says he doesn't need permits to do the work. Be aware of the following potential consequences if you decide to perform unpermitted work.
1. City Penalties
Consider the case in which you don't need to sell your home, you don't need a loan, and you have an excellent structure even if the company you hired was willing to cut corners when building it. How lucky you are! Good fortune doesn't last forever, though.
Once the city finds out, your lucky streak will be over. If your city's assessor is doing your annual property tax assessment, perhaps he or she will notice a bump-out. The city may get wind of your shady remodeling work because grumpy neighbors report them.
You can and will be fined for it by the city. The fines aren't cheap either. If you are in the midst of construction, the city of Seattle will issue you a stop-work order.
For every day that you build without a permit, you'll be fined $500. They will still issue a fine and require you to apply for permits if they find out after the work is complete.
2. Insurance
Unpermitted remodeling work may result in your insurance company refusing to pay out any damages. If you install a new bathroom without the right permits, your entire house could flood, causing damage worth thousands of dollars. 
The stove in the kitchen may also catch fire if it is malfunctioning. For example, your homeowner's policy may not protect you if a visitor slips and falls in a room you built without a permit.
3. Safety
Permitting exists primarily for this reason. Even so, it's sometimes difficult to envision how small remodels could put you at risk. Then again, you're not constructing a massive multifamily building. You're just remodeling your bathroom or kitchen.
In reality, however, unpermitted work can have very real safety risks for you and your family as it builds up over time. Electrical work presents a particularly dangerous situation.
Wires behind your walls should never be handled by unqualified people who have no way of obtaining proper certification. The risks of fire and electrocution are easy to understand.
4. Wasted Time
It does take time for permitting and inspections. If you need the renovations completed fast, you should bear in mind that it will take much longer if you start the work without a permit and the city requires you to halt construction.
You may also have to tear down the new work or open up walls so the design and inspection can be conducted properly. After spending time and money on an endeavor, you wind up with nothing to show for it.
5. Complications Getting A Loan
Suppose you have no intention of selling your home, and you do not care about the appraisal. You may want to reconsider. Refinancing your mortgage may require you to have your house appraised by a professional. That's when the consequences of your unpermitted remodel will become obvious.
In addition to not getting a loan for the value of your house, you could be disqualified altogether if it is not appraised properly. A bank can reject your loan if you do remodeling without a permit.
If your mortgage lender learns that you purchased a house that had unpermitted work after you closed the deal, they may call for immediate repayment on the loan. There aren't many scenarios like this, but when it happens, it can be a nightmare.
6. Resale Value
You will regret not pulling those permits if you ever sell your home. In reality, you never truly "get away" with working without a permit, even if you initially do it. Your literal brick wall, which you built without a permit, will eventually hit a metaphorical brick wall.
As an example, suppose you need to sell your home. If renovations are being done without a permit, most buyers will be wary about buying the house.
After they don't immediately leave, either they're going to ask you to pull the appropriate permits, or they're going to severely lowball you since most renovations without permits aren't part of your home's value.  
Whatever your outcomes, you will get much less money from the deal than you might have anticipated. When you sell your house, you will have to fill out a form disclosing any unpermitted work. You could be sued for damages if you make any disclosures, and the buyer discovers it later.
What If We Had No Building Permits And Inspections?
Imagine the effects of construction if designers and builders were not subject to design review, permits, and inspections.
An earthquake or fire in a place where the permitting and design standards are lax can be seen on the news. In buildings without proper fire escapes, buildings constructed of substandard concrete collapse, trapping innocent people inside.
What If My Contractor Says I Don't Need A Permit To Remodel?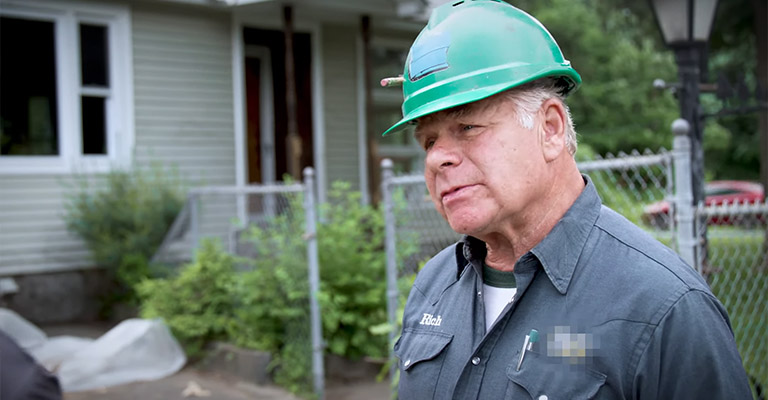 Generally, reputable remodeling companies and contractors will be upfront and honest about any permits needed by law. Getting fined, shut down, or losing their license is against their best interests; following the rules is in their best interest.
In some cases, however, less reputable companies may offer to do the work without a permit. You should verify whether a permit is required for the remodeling project as the homeowner.
If your company allows you to continue without a permit when you are required to get one and you discover that they are cutting corners elsewhere, you may want to question them about their other practices.
Any offer to perform unpermitted work where a permit is required is a definite red flag. Hire an experienced contractor instead.
Final Words
Although your small renovation may not require a building permit, you may still need an electrical permit, plumbing permit, or other permits.
You may find that there are exceptions and subtleties to the rules, so you should always contact the local building department to make sure that you understand the rules correctly.
Your remodeling project probably requires a permit if you're wondering whether or not it does. You should, if in doubt, consult your local permitting or building department. Some departments make exceptions for small projects.
Also Read-