Roofs are a major part of your home's protection from the outside environment. They collect rain and snow, help keep out heat in the summer, and provide insulation against cold weather.
A properly installed roof can last many years with proper maintenance; however, if there is damage or failure caused by an event such as a storm or hurricane, it can become necessary to repair or replace the roof.
Why Does My Roof Leak Sometimes
Knowing the reason for roof leaks is a good place to start in order to prevent them from happening again.
If there are frequent or large water droplets on your ceilings and walls, it means that the rain is actually getting through the roofing materials and into your home.
Look for signs of water infiltration such as wet spots on ceiling tiles, dripping faucets, or broken pipes near your home's foundation area.
You can add an infrared weather monitor so you can track changes in precipitation levels over time in order to determine when a roof leak might occur.
Checking regularly for any damage caused by heavy rains will help identify potential areas where repairs may be necessary.
Regularly cleaning gutters and downspouts not only keeps your property looking good but also helps keep rainfall away from attics and other places around your house where moisture could cause problems like mold growth or structural damage later on.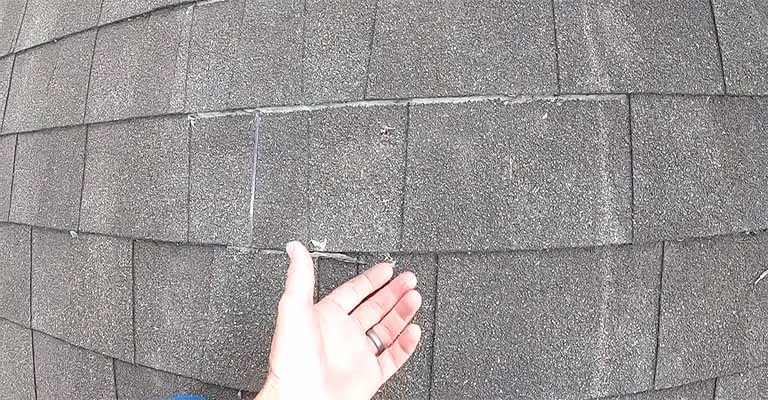 Horizontal Rain
Horizontal rain is the outcome of the combination of heavy winds and heavy rainfall. It can cause more loss to your roof than you imagine. It's more likely that the water will accrue underneath your shingles. 
Shingles are constructed in a way to let the water strike at a 90-degree angle and runoff. But if the rain strikes parallel to the shingles, it can quickly percolate underneath, exposing leaks and cracks. If this is the case, the last 5 nights of rain might have been problem-free. But one windy evening can result in a frequent rook leak. 
Heavy Rain
Sometimes when the volume of rainfall becomes quite heavy, the gutters of your house might not be capable of keeping up. As a result, it can't direct water away from your home. If water is recurring on the rooftop, it will be more likely to permeate through the shingles and expose weak spots in your roofing. 
Ridge Vents 
Ridge vents have a very minimal possibility of being the reason for leaks. However, you shouldn't miss considering the slightest chances. If you have ridge vents on the roof, the wind can blow rain down the vents and then into your house. 
Cracked Flashing
Flashings are thin pieces of metal which are located under your shingles and on the junctions of your roof as a water-resistant barrier. Flashing can be open or covered. Broken flashings usually include large cracks. The tar used to stamp the flashing together can corrode over time. If left exposed, wind and rain can crack the flashing. As a result, water gets leaked into your roof.
Broken Shingles
Shingles are the exterior part of the roof. Weather, high wind, heavy rain can damage your shingles. It's easy to locate a damaged shingle by seeing different-colored patches on the roof.
Improperly Sealed Valleys 
Valley is the area where two planes of roof join. They are usually sloped. As a result, if the valleys are not joined together properly, rainwater can get inside while running down the roof. 
There are various reasons behind valleys not being properly sealed. It might not have been done in the first place. excess rain and ice can cause corrosion over time. it might have cracked while steeping on. 
Improperly Installed Skylight
Leaks from this kind of complication are very easy to find out. If you notice wet spots or if you need to place drip buckets around the sides of the skylights consistently, you've found the reason. Usually, improper measuring and fitting of the skylights or decayed installation at the skylight edges cause this problem. 
Cracked Chimney
Mortar is just a thick combination of water, cement, and sand. Thus it easily erodes over time in harsh weather conditions. Look for any holes in the mortared seals where the chimney contacts the roof. If you find one, this may be the cause behind your leaking roof.
Condensation in Attic
If your attic shows the sign of mold growth, it's a red flag. A musty, strong smell stemming from the attic is also a sign that water is trapped inside. As the attic is the outermost part of your house, it's captured between indoor and outdoor temperatures. Thus, in clashing situations, like a hot summer or cold winter, condensation may form and moisture may follow. 
How to Fix It
Sporadic roof leaks are somehow one of the common problems many house owners suffer from. The easiest way to lessen the damage and find precautions so that it doesn't happen often includes some common concerns. The steps of fixing this problem are given below.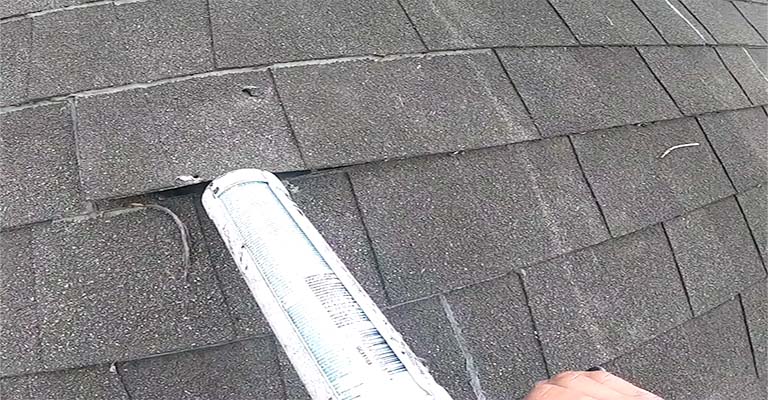 Seek Professional Inspection
Trying to examine the roof when you're not trained can lead to injuries. Often the reason is hidden beneath the surface. Even if you find one cause behind the roof leak, there might be several others. 
The most efficient way to get rid of the problem easily is to seek professional support. Call someone who is an expert in the field and tell you the exact reasons and remedies for your roof leak. 
It may cost you some money. But the result is worth it. Even if a leak seems to come, don't overlook it. The sooner you'll take the step, the lesser the hassle will be. Call a roofing contractor as soon as you sense water inside your roof or any leak.
Locate the Source 
Locating the source of a frequent roof leak can be challenging. You can call a repair technician whenever you see a leak so that they can pinpoint the source while the leak is rolling. 
If you notice something that may be the reason for roof leaks, tell the technician or the professional about it. follow the stains, watermarks, dampness, and other telltale signs of a leak. 
Consider a Roof Repair or Replacement
If you don't face roof leaks often and the professional solves the problem quite away, there's nothing to be really worried about. But if you're experiencing this problem again and again frequently, it's better to get rid of that faulty roof.  
If your house is located in an area with heavy rainfall and heavy winds, count on installing tile shingles instead of asphalt shingles for maximum protection. Talk about the options you have opened once the inspection and locating the spots are done. Consider the best solution to get the best result.   
FAQ
How long is it safe to leave a leaking roof?
Actually, there's no definite answer to this question. It varies from person to person. But leaving a leaking roof is never a safe option as it can lead to greater damages. So try to fix it as soon as possible.
How serious is a roof leak?
A roof leak is more serious than it looks. Not only do they cause attic and ceiling damage, structural instability but also the growth of dangerous mildews and molds. Besides, if you're experiencing a roof leak for quite a long time, it increases the hazard of collapse as well. 
Can You Use Flex Seal on Roofs?
Flex Seal is a quality sealant that you can use to protect your roof from leaks, rain, and other inclement weather for years. It sets up in seconds and provides years of protection the moment it comes out of its packaging.
Conclusion
An irregular roof leak can result in a permanent one if left unresolved. You cannot stop heavy rain or wind, but you can list the reasons for sporadic roof leaks and inspect them whenever there's bad weather. Don't delay investing money for better roof management to have a safe and sound home.