Disassembling the motor and inspecting it inside is the most advisable way to know if a table saw motor is bad. Once you have done it, you can tell by looking at the motor brushes, starting switch, capacitor, or windings. However, that is a more technical approach to doing it. 
On the contrary, a more convenient way of knowing is to check for some warning signs. For instance, if your table saw is slow to start, it might have a bad motor. Besides that, other indicators include motor overheating and humming noises while starting the machine.
What Kind of Motors Do Table Saws Use
Generally, table saws use two different motor configurations.
Direct Drive 
As the name suggests, these permanent magnet synchronous motors drive the load directly. Besides, they do not have a traditional gearbox or transmission, which results in far fewer moving parts and better longevity. Therefore, they find their way to most saw models aimed towards portability. 
Belt Drive 
Unlike their direct drive counterparts, belt-drive motors use a set of bearings and belts to drive the load. As a result, they are usually better at handling robust use cases with lots of vibrations involved. Thanks to that, they are found in most stationary units out there.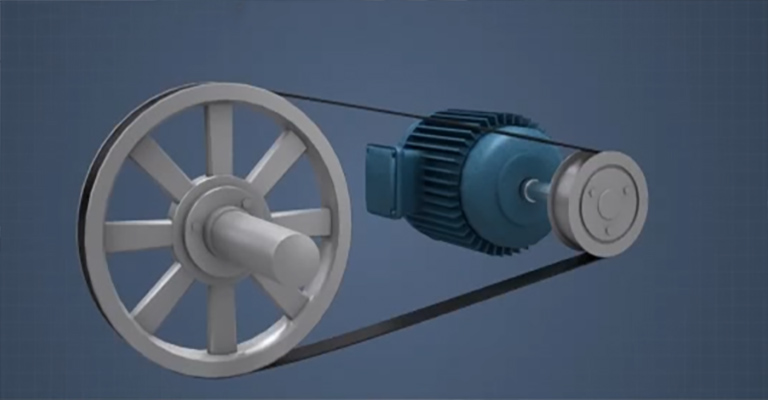 How Do I Know if My Table Saw Motor Is Bad
Although it is hard to conclude without thorough troubleshooting, look for these warning signs.
Table Saw Motor Slow to Start 
If your table saw motor starts slower than its usual speed, it may be due to worn-out motor brushes. However, this does not necessarily mean the motor has become entirely unusable. 
In other words, carbon brushes are necessary to power the motor armature, but it is also normal for them to wear down after some time. So, if you encounter worn motor brushes, replace them with new ones.  
Luckily, many table saws nowadays come with brushless motors, making the above inspection obsolete. In that case, a slow start time usually means internal failures. But how do you confirm that? A common way to tell is by checking if the motor tends to overheat during the runtime. If so, there's a 90% chance it needs to get replaced.  
Table Saw Losing Power 
After years of use, table saws gradually end up with certain problems, among which losing power is the most common. Nine out of ten times, it occurs because of flaws in the motor, especially its carbon brushes. So, replacing those motor brushes should solve the problem.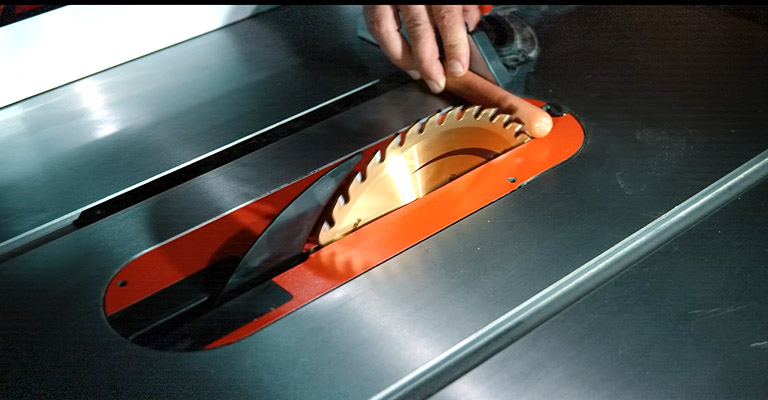 Nevertheless, the reason can be as simple as using an extension cord that fails to deliver enough power to the motor. For example, if the cable on the extension cord is too long, a significant power drop will occur. It will, in turn, restrict the motor from running at its full pace.
How Do You Troubleshoot a Table Saw Motor
Whenever testing a table saw motor, asking a few questions can get things rolling. For example, begin with asking why you initiated the testing and whether or not the saw failed to start.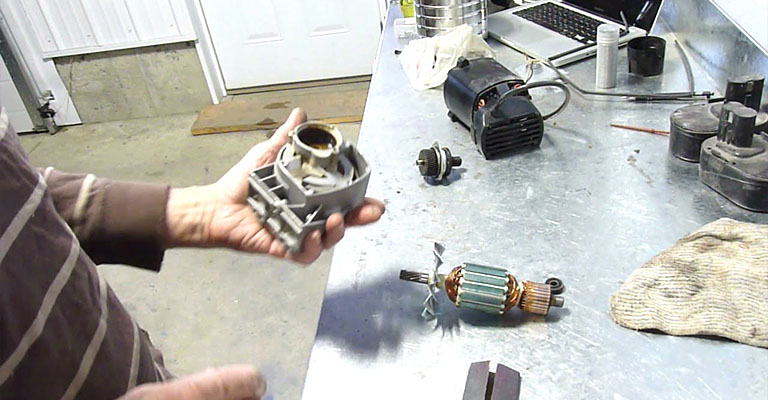 Considering the answer to the second question is positive, check if the motor is below the drive load. If so, chances are it lacked proper sealing and thus got jammed with sawdust. In that case, disassemble and blow the sawdust out to get the motor up and running. Otherwise, try the following tips.
Check the Switches
Table saw motors come with this centrifugal activated switch that stays closed during the off state. It provides a bit of extra push through the start windings so that the motor can start flawlessly. But as soon as the motor gains speed, the switch gets opened, disconnecting the start windings. 
Unfortunately, this switch or its connection points are prone to corrosion. As a result, it can fail over time, preventing the motor from starting. Check whether or not the switch burned out. And if it did, the only option is to replace the motor as you can no longer blow out the switch.
Inspect the Capacitor and Windings
The motor will require replacement if it has faulty windings. Usually, it is overheating that damages the windings over time. So, burnt-out windings are another indicator of a flawed table saw motor. 
Even if the switch and windings are intact, the capacitor might be damaged, causing the motor to start slow or make a humming noise when starting.  
Frequently Asked Questions
Can the table saw motor be repaired?
A table saw motor can be repaired in some cases. For example, if it has a faulty switch, worn-out brushes, or tripped breaker, you can fix it and reuse it. But if it has burned out windings, repairing makes no sense as it will cost less to get a new motor instead. You need to fix the saw before renting it.
Is a table saw motor AC or DC?
Most consumer-grade table saws in the US feature 110-220-volt single-phase AC motors. Also, except for the mountings, the rest of the specifications remain identical in almost all units, be it rpm count, horsepower, or starting mechanism.
Why does my table saw blade stop spinning?
It might be due to a loosely connected nut that barely connects the blade to the motor shaft. As a result, there remains no firm connection through which the motor can provide the blade with the necessary momentum.
Conclusion
The easiest way to know whether or not a table saw motor is bad will be to check the motor's temperature. That is because the motor will only overheat when there's an internal flaw. With that said, don't consider slow starting as a universal sign since clogged sawdust can often be the culprit.