Does your home have an area that's too dark for your liking? Do you sometimes feel there is too much overhead light? You can have a spotlight focus on one corner of a room in some cases, right?
When you are trying to read in bed, you do not want a 100-watt overhead light blinding you. The light should be moderate so that you can read comfortably. Swingarm lighting provides the ideal solution for these dimly lit areas that just need a little light.
Swing-arm lamps are adjustable and adaptable wall lights that add both functionality and style to your decor.
Why Get A Swing Arm Light?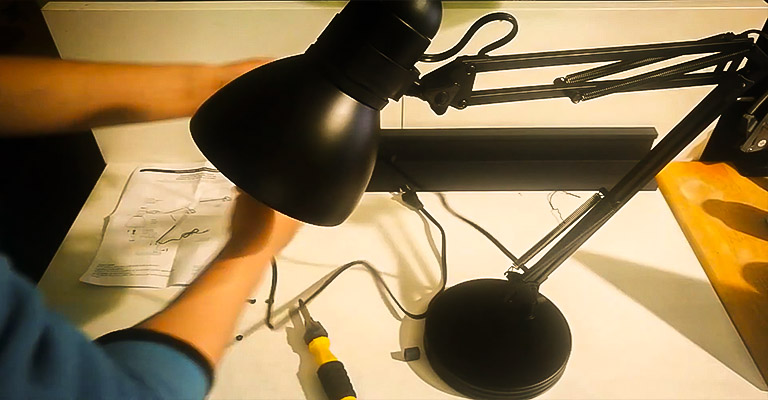 You can choose from a wide variety of styles and finishes for swing arms. The modern swing arm lamp can be combined with more traditional shades or sleek and modern.
They are thus excellent for reading or doing other tasks. A pair of them looks great next to a favorite reading chair, behind a bed headboard, or above a desk.
A swing arm lighting solution is best when you only need a little light on the subject. While reading, sewing, or using your computer, swing arm lighting gives you the convenience of adjusting it to your level and proximity.
It may be good for you to have a private area in which you can work without disturbing your partner or anyone else in the room. Swingarm lighting is a great choice for all of these reasons.
The arm of the light fixtures can pivot and swing into a number of positions so that the light sources can be positioned as needed.
Swingarm wall lamps are a great choice for your home if you are looking for new lighting fixtures. You should be familiar with how they operate and how to install them before you purchase one. Let's get started.
How Do Swing Arm Wall Lamps Work?
When it comes to lighting your home, swing arm lamps are a great option. They don't take up much floor space, and they're less likely to fall over or get damaged.
You can also reposition them depending on the task at hand since they move. Since floor lamps are clunky and difficult to move, they are more useful under most circumstances.
While purchasing swing arm lamps, there are three things to consider. It's important to know whether you need a hardwired lamp or a plug-in lamp. The place may not be pre-wired, or you do not have electrical experience.
It is for this reason that you should think about plug-ins. Also, you should make sure the swing arm is able to move in the direction you need it to when you need it. The final step is to determine the size of the piece so that it will not interfere with the wall hangings or other décor in the room.
You can swing swing-arm wall lights so that they illuminate a specific area with their movable arms.
Bedside lamps can do double duty in nurseries, where they are very common, as well as serving as a desk light for those of you who do not have enough space for a desk lamp.
Is Your Swing Arm Lighting Flexible Enough?
Are you comfortable reading in bed if the light moves above you without being too close to your head? 
Would you like to have the option of shining a light on two chairs in your living room? You may want to consider measuring this area so that you can find a design that is both extensible and doesn't look out of place.
Types of Swing Arm Lamp or Lighting
The following are the main types of design:
It usually does not move in more than one direction, but you can now further customize your lighting experience with the adjustable sconce.
This is the most common swing arm design type. In addition to the differences in height and length, other differences include the ability to move horizontally versus those who can move in both directions.
This is the ultimate in adjustability! If your needs are very specific or you plan to move your computer often, this is the option you want.
What if your swing arm lighting could be changed in length? Are you worried about it taking up a lot of space when not in use? The flexible option is the way to go!
Would you like to be able to change the settings depending on the situation, or is one light setting enough for you? If your lighting needs are dimmable, find swing arm fixtures with dimming options.
Which Lighting Style Should You Choose For Swing Arms?
You can begin browsing… almost… once you know what mechanism you need and which colors you need to focus on. 
Does your décor follow a certain style or convey a particular mood?
According to the most popular styles, we have the following recommendations:
For a modern and contemporary look, choose a metal finish and sharp edges.
Consider a metal or black finish with exposed light bulbs rather than a traditional wall sconce for an industrial look.
In a raw style such as this, accordion arms may also be a harmonious addition.
You can achieve a mid-Century modern look that combines functionality, minimalism, and nostalgia by choosing thin curved sconces and small adjustable arms.
Choose sconces that feature intricate details and creative shapes over conical lamps if you are seeking rustic, farmhouse, or French-country decor.
Glass options with a clear appearance also emphasize the light's warmth.
Shabby chic rooms can also be decorated with ornate sconces, but they should be painted in white or pastel colors and have shorter arms.
It is also possible to create a cozy atmosphere by recreating the feel of a cabin or lodge. Rawhide shades and wood finishes are the best materials to achieve this warm look.
An essential element of hygge is the pool of light!
A Scandinavian style décor can be easily achieved with long, slim items and a minimalist monochromatic design.
Choose shorter arms and sconces with ornate glasswork for a stylish Tiffany décor.
What Is The Best Color For Swing Arm Lighting?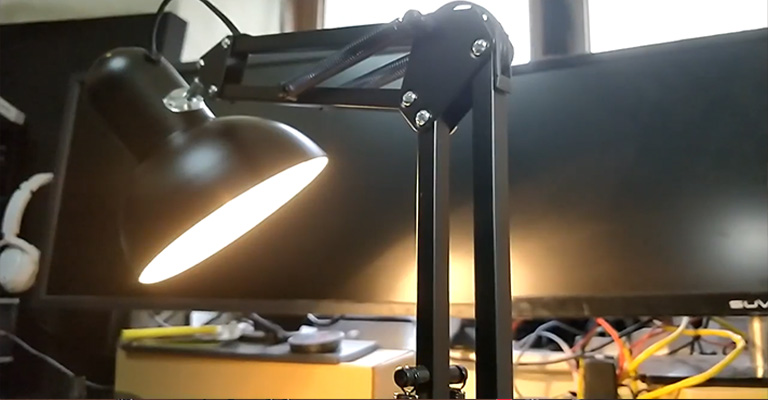 Consider your existing color palette before you rush out and buy the coolest shade that has nothing to do with the rest of the room!
If a room currently has fixtures in one of those colors, they are probably black, white, bronze, brass, chrome, gold, nickel, silver, or copper. Which color is already in that room?
Consider finding swing arm lighting that matches an accent color in your room's palette so the look can be consistent and cohesive?
Tips
Consider the length and customizability of the process while measuring the required length
If your room has an accent color or other fixtures with the same finish, you can match the finish
Match your new lighting with your existing decor so your lights don't seem out of place.
Final Words
For a traditional appearance, you should select lighting that has a glass globe or curved metal design. Check out the numerous ways we have to light swings by looking at all of our different styles. There's something for everyone.
Whether you need a reading lamp for one of your sides or a light for your office or study, a swing arm light will do the trick! It is for this reason that light was the first element created.