Clean outdoor brass light fixtures can provide brighter and attractive light than those neglected and forgotten ones. An outdoor light fixture should be cleaned at least twice a year for the best performance.
It is not difficult to do, just follow our step-by-step guide and learn how to clean an outdoor light fixture whatever its a metal, copper, or glass light fixture.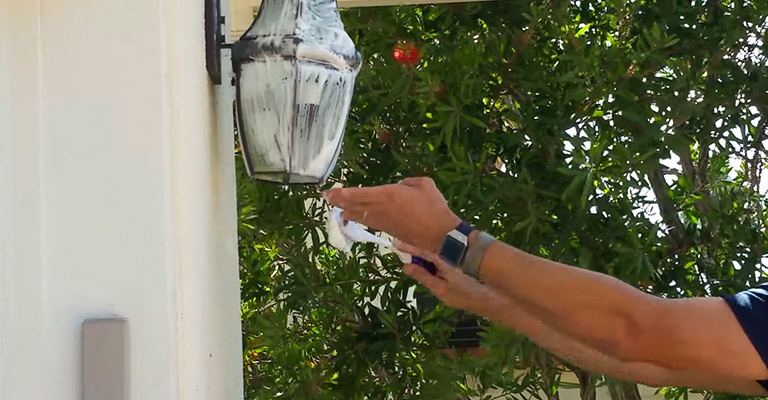 How to Clean Outdoor Brass Light Fixtures
Little turn in the wrong decision can lead to devastating outcomes. To keep your creativity under check make sure that you go through this guide. We've covered what could possibly go wrong in each step.
Safety First
Before starting the process, safety should be at top of mind. Firstly turn off the electricity to fixtures so that you don't get electrocuted. Make sure they have been turned off for a long time. As if they are hot, you might burn your hands while working. Also, be sure to always wear goggles and gloves for extra protection.
Gather All Equipment
You will need a stable and sturdy ladder if your light fixtures are high up. At the same time, you might need screwdrivers and other tools depending on your light fixtures. To thoroughly clean, make sure to grab other necessary cleaning products as well.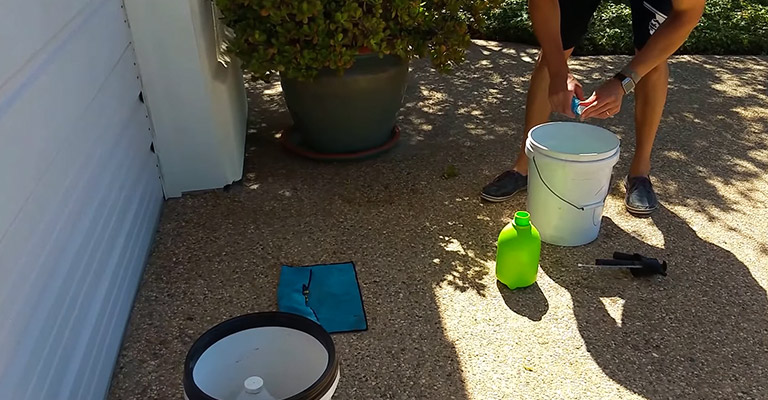 Take It Apart
Since most outdoor light fixtures are enclosed, to clean it you should take it apart. Firstly remove the bulb. For this, you can use any fitting screwdriver or other tools that will come in handy. Safely keep them so they won't break. Besides, those parts you can't take apart carefully set them aside as well.
Determine | Lacquered or Not?
The way to determine is rather simple. If there is tarnish on the brass, most probably the fixtures are non-lacquered. However, if the thin and shiny coating is coming off, then they have been lacquered.
Lacquered Brass Light Fixtures
To clean lacquered brass light fixtures, you will not require any cleaning products. Take a clean cloth and dampen the cloth with warm water. Wipe those brass light fixtures thoroughly with this until you see zero dirt or residue. Make sure to dry those completely before you start using it again.
Non-lacquered Brass Light Fixtures
As for cleaning non-lacquered brass light fixtures, you can simply use available household items. The whole process may seem long, but they are simple to follow.  First, you need to make a thick paste using ½ cup vinegar, 1 tsp. of salt along with some flour. Stir this well and apply the mixture to a clean cloth.
Apply either this mixture or 2 tsp. of ketchup onto your non-lacquered brass fixtures. Cover the whole area and leave this to sit on the light fixtures for at least 10 minutes. Now take a clean cloth like before and damp it in warm water. Wipe these thoroughly with it and dry it completely.
Ensure | Solid Brass or Brass-Plated?
Most brass light fixtures are not solid brass but brass-plated iron or steel. If you don't know whether your fixture is solid brass or not, just place a magnet on it. Observe if the magnet sticks or not. The magnet won't stick to solid brass but will stick to brass-plated fixtures.
Polish the Brass if Necessary
Polishing will do more harm than good if your fixtures are only brass-plated. However, solid brass fixtures require polishing from time to time to boost bright shiny finishes and remove any discoloration along the way.
The process of polishing is quite simple with few instructions. Grab a paper towel or a clean towel with a tiny bit of your polishing wax and gently rub the wax around fixtures. The best way is to dab the cloth onto the wax and rubs it across the fixtures. 
Put Everything Back Together
Once you are done with the above steps, it is time for you to put everything together again. Put the bulb on the fixtures and reassemble. Now you can enjoy more beautiful and brighter light from your brass light fixtures.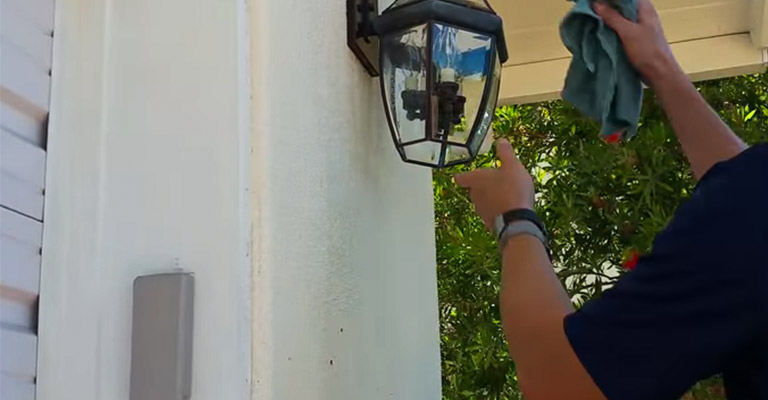 Conclusion
If you install the best outdoor light fixture and do not clean the fixture for ages you will not get bright and attractive light. We hope our detailed step-by-step guide has been informative enough and is not very difficult to follow. You won't need any special equipment, only a few cheap household products are used to finish those processes successfully.
While cleaning, make sure the water does not come in contact with electrical sockets. Do not use chemical cleaning products on your outdoor brass fixtures. You can use it if a light manufacturer recommends, otherwise, it will make those appear dull. Not to mention, those clean clothes should be soft enough.