"Full-spectrum" is a marketing term, not a scientific one. According to a lighting researcher, while the product produces various light colors across the spectrum, it is distorted or partial.
When examined by the human eye, full-spectrum lamps produce a spectrum similar to that of midday sunlight. You can choose lamps based on their wattage, voltage, size, finish, and form factor.
What Is Full-Spectrum Light?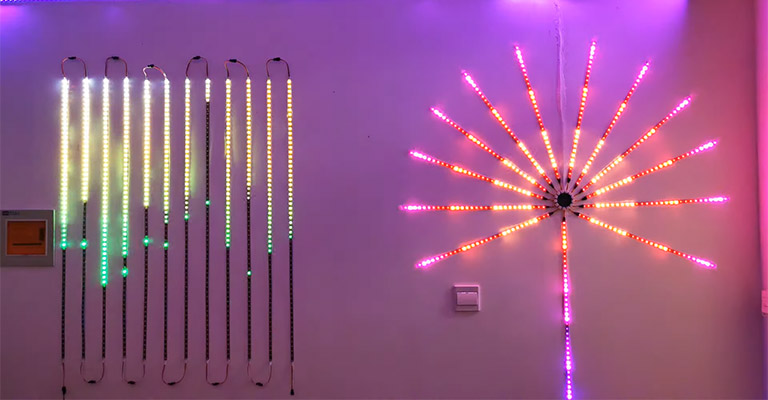 Its spectrum closely resembles that of daylight. The C.R.I. (Color Rendering Index) and the color temperature should be at least 6500K.
A factor contributing to consumer confusion is the fact that human eyes cannot view the entire spectrum of light.
It means that despite having significantly different spectral properties, a non-full spectrum bulb might emit the same color and appearance as natural daylight.
As the name suggests, a full-spectrum light source refers to a light source with complete spectral energy, especially about natural light sources. Spectrometers are the only equipment that can determine the spectral composition of a light source.
Furthermore, using a full spectrum bulb as a consumer doesn't give you any way to verify that it is truly full spectrum.
Where Are They Used?
There are many applications for full-spectrum lighting. Generally, it is used whenever an accurate representation of sunlight is important.
In addition to those lamps that serve a more specific purpose, this term sometimes refers to a more generic term. These lamps are used to grow plants, maintain aquariums, or match colors.
How Do They Work?
The type of lamp used to create full-spectrum lighting determines its function. Since full-spectrum lighting lacks a technical definition, it is challenging to quantify what exactly defines this type of lighting. 
Incandescent and fluorescent lighting generally fall under the category of full-spectrum lighting. Incandescent lights that emit full-spectrum light usually have a neodymium glass enclosure. 
When the light is compared to sunlight, incandescent light will appear yellow since it contains more dominant "warm" colors. When these lamps are turned off, they appear purple or lavender.
The Kelvin color temperature scale covers a wider range of temperatures when using full-spectrum fluorescent lighting. In comparison to conventional fluorescent lamps, they appear much "whiter" and more like daylight. 
Initially, the lamps look like typical fluorescent lamps when they are off. Moreover, they typically have a high Color Rendering Index (C.R.I.) and are designed to render colors more accurately.
It is not generally expected that full-spectrum lighting will provide the same range of spectrums and temperatures as sunlight, but it can replicate the color of visible light that mimics that spectrum.
Benefits Of Full Spectrum Light
Two primary benefits of full-spectrum light are:
1. Health Improvements Or Biological Benefits
Our perception of health benefits from full-spectrum lighting is not affected by light or color. A biological process is what it is related to instead. 
The way pigments and hormones in the body react to light depending on its wavelength and intensity, such as melanopsin. Many people like cave lighting for that reason.
These processes do not directly impact vision, but instead, they are used to send signals to the body to regulate alertness, sleepiness, and moods.
2. Improved Color Rendition
The way colors appear under different lighting sources is called color rendition. Using our fluorescent daylight white lamp example above.
Even though the emitted light (daylight white) is the same hue as sunlight, the fluorescent light shining on a red apple looks quite different. Natural daylight would appear differently, for example.
Full-Spectrum Light Sources And Color Perception
Color rendering will probably be excellent with full-spectrum light sources. When using full-spectrum lighting sources, the color rendering index (C.R.I.) is often greater than 90.
Spectral power distribution (S.P.D.) of the light source is the basis for how humans perceive color. As well as the trichromatic nature of the human visual system and the spectral reflectance of the materials being illuminated.
There is a possibility of confusion between the apparent colors of objects if the S.P.D. of a light source has gaps or large variations.
The spectral reflectance characteristics of different objects are generally discernible in full-spectrum light sources since radiant power is distributed across the visible spectrum.
For example, color identification applications in graphic arts, museums, and color printing require full-spectrum light sources to provide good color differentiation.
Daylight Vs. Full Spectrum Bulbs
Full-spectrum bulbs and daylight bulbs reproduce natural sunlight, making them an excellent option for illuminating a room. Moreover, these bulbs may have health benefits for some customers. 
Light from daylight and full spectrum are different types of lighting, though they are sometimes used interchangeably. It is measured in degrees Kelvin and represents the color temperature of daylight. 
Different shades of white are used to describe Kelvin degrees. White light would have Kelvin temperatures between 2,700K and 3,00K; daylight is 5,000K-6,500K. Full-spectrum bulbs emit the same amount of visible light as the sun. This can be approximated by the C.R.I. (color rendering index) scaled from 0-100.
For arched floor lamps or other types of floor lamps, the temperature will depend on your wish, how you want to illuminate. You can choose the Franklin Iron Works lamps, they offer different types in this section.
C.R.I. measures the extent to which a light bulb represents visible light in all its spectral qualities. Generally, household bulbs have a C.R.I. of 80 or higher. A full spectrum bulb should have a 90+ rating, and a 100 rating is perfect.
Where To Use Daylight Bulbs?
It is important to choose where to use daylight/full-spectrum bulbs, depending on the ambiance you wish to create. Natural light can be achieved with daylight bulbs. Color temperatures between 2,200-3,000K are ideal for rooms that need cozy and warmth (and are often recommended for bedrooms).
While the daylight look can be used anywhere, it is especially popular in kitchens, where it is used for productive purposes. 
Daylight bulbs may make it easier when you're putting on makeup since there isn't a yellow light to contend with. The same reasons make daylight fixtures and bulbs popular in retail settings.
What Are Daylight Bulbs Used For?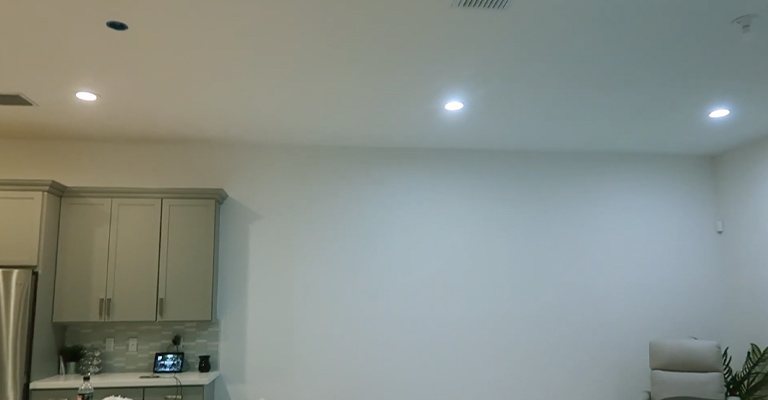 Any kind of bulb can be used in daylight and full spectrum. Regular bulbs aren't suitable for some applications. There aren't many lights that can replicate the sun's light at noon like a full spectrum daylight bulb. 
It is often used for light therapy for Seasonal Affective Disorder (S.A.D.). People who use lightboxes for light therapy find that they get rid of their S.A.D. symptoms.
Studies have shown that light therapy boxes positively affect brain chemicals involved in mood and sleep. Therefore, one can conclude that light therapy boxes have a similar impact on mental health as sunlight.
Lighting for the treatment of Seasonal Affective Disorder should not just be daylight and multi-spectrum. Consult your physician or therapist to determine the best option for you.
Final Words
Consumers have difficulty comparing and evaluating full-spectrum bulbs because there is no clear-cut line between "full-spectrum" and "not full spectrum."
In addition, numerous brands and manufacturers have made misleading marketing claims about their bulbs' "full-spectrum" features, despite serious deficiencies in their spectral composition.
Also, Read –Is Compact Fluorescent Dimmable?