If you are getting an LG Dryer Error Code D90, there is a good chance that your dryer's lint filter needs to be replaced. This error code typically occurs when the filter becomes clogged with dried-up fabric and lint.
The usual symptom of this issue is a high level of heat being produced by the dryer but no clothes coming out.
You are not sure if you need a technician or not, so here is a guide on what the error code means. LG dryers produce a series of codes that indicate the error that occurred in the appliance.
While it is important for you to know what these codes are and how to fix them, it can be difficult as there are many different codes. 
If you see the D90 error code, it may be that the clothes dryer's exhaust isn't pushing enough air out of your home or apartment through the venting.
Understanding LG Dryer Error Code D90 & D95
D90 is an LG Dryer error code that indicates 90% air blockage. For example, a d90 error indicates that 90% of the dryer's air exhaust hose, wall ducts, or vents are clogged.
Common household appliances are some of the most common causes of d90 errors. The user should check the air ducts and air vents to fix the error. They may need to clean or replace the dryer's filter or replace it altogether.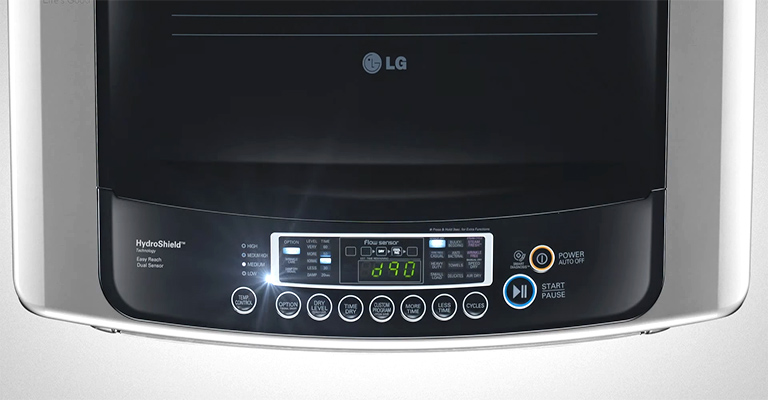 If you've recently bought a dryer, these error codes are likely unfamiliar to you. The d90 and d95 are error codes that refer to the dryer's sensors detecting a blockage in your ducting. 
This could be due to a clog, bad filter, or a broken vent. If your dryer has detected the blockage, it will need to be fixed by bringing in a professional. Before that, try the following fixes. 
What are the Causes of LG Dryer D90 Error Code and Fix
Here are some of basic causes of D90 error code.
1. Lint Filter is Dirty
A dryer's lint filter is an essential component that traps large particles and prevents them from being released into the air.
The filters work by trapping the dust, small particles, and lint inside, preventing them from going through the venting system.
Ensure that the lint filter on your LG dryer is clean.
2. Exhaust Hose Might Has a Clog
If the dryer is not running and the exhaust hose has a clog, it will create a buildup of heat inside, resulting in a fire.
To check this hose, turn off the power to the dryer at its electrical switch, then pull out the plug from your wall outlet. Next, check to ensure the exhaust hose connecting the dryer's back is not clogged or blocked by lint.
3. Lint Blockage in Duct Wall
There are many lint blockages in the wall ducts that are preventing airflow. This is causing the air conditioning to kick on and off frequently.
Ensure that there are no lint blockages in the wall ducts that are preventing airflow.
4. Dryer exhaust vent needs to be cleaned
Lint can accumulate so much on the outside vent of a dryer that it stops the air from flowing through. As a result, cleaning up and removing the lint becomes necessary.
It's important to know where the vent for your dryer is located so you can properly clean it on a regular basis.
The dryer exhaust vent needs to be cleaned of buildup and debris that can cause serious problems with the way your home heats up. 
If you don't clean this vent regularly, it will build up over time and could actually prevent heat from escaping from your home.
The vent that exhausts heat from your dryer may be located on the roof or on the side of your home.
D90 & D95 Error Codes: DIY Solutions 
LG Dryers are reliable and equipped with duct blockage sensors to warn you when an exhaust duct is likely to be blocked.
An error code of 90 or 95 indicates that your dryer has detected a 90% or 95% obstruction in the ductwork, which requires immediate attention. Repairing the LG dryer in this situation isn't that hard if you know how to do it.
By blocking the exhaust system of your home, you may not be able to achieve the maximum performance potential of your dryer.
In addition, lint buildup and debris may cause these obstructions. The following solutions may help: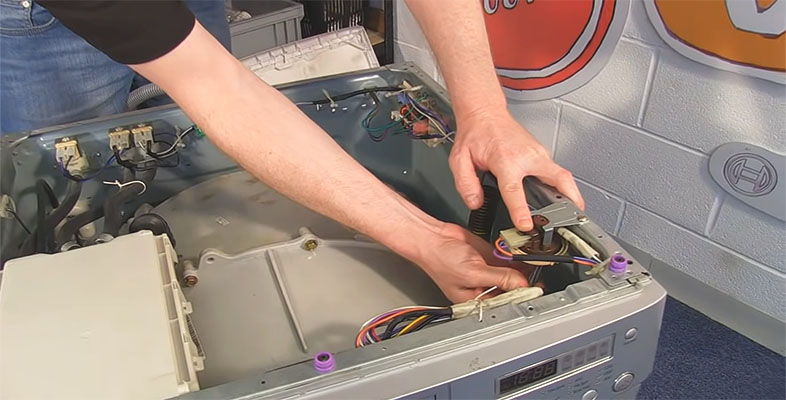 Clean the lint filter and make sure it is not blocked. Ensure that a strong airflow is coming from the outside dryer air vent while the dryer is operating. Restrictions can hinder airflow, so it may be necessary to remove the restrictions if there is no airflow or weak airflow. 
The next step is to remove the vent from your dryer while it is unplugged and turned off and see if any obstructions are visible. Should they exist, they should be removed, and the vent reconnected. You can now check to see if your problem has been resolved by running your dryer. 
Make sure the vent hood is not damaged or clogged with lint and that the area around it is clear. You might not be able to see all the restrictions and blockages. In some cases, blockages can occur if the ductwork is too long or has too many bends. 
In this case, it is recommended that you have your ducts cleaned by a professional. The use of a dryer with a severely restricted exhaust can lead to a potentially dangerous situation. If it is not repaired and cleaned, do not use the dryer.
Final Words
There are many possible causes of blockages in a duct. The most common cause is if the ducts are too long or have too many bends, which can make it difficult for the air to move. Blocks and crevices can also form if dirt and other particulates accumulate on them. 
Make sure to have your ductwork cleaned by a professional if you find that your air isn't moving properly. The use of a dryer with a severely restricted exhaust can lead to a potentially dangerous situation. If it is not repaired and cleaned, do not use the dryer. 
Over time, the dryer lint can accumulate and build up inside the dryer. If it builds up to a certain point, it can cause an explosion. Therefore, when using a dryer, it is important to keep lint traps clean and make sure that there isn't any lint buildup that could lead to a potentially dangerous situation.